By Dan Rubinstein
Photos by Mike Pinder
It's the home of one of Ottawa's best concert halls, drawing nearly 1,000 people to performances during Chamberfest, the Jazz Festival and other big cultural events.
It's a beautiful century-old Romanesque Revival building with parkland and parking that occupies more than half a city block at a prime downtown location.
And it could soon give Carleton University a new connection to the heart of the city.
At its Dec. 5 meeting, Carleton's Board of Governors approved a motion to formally negotiate the potential purchase of the historic Dominion-Chalmers United Church — east of O'Connor Street between Lisgar and Cooper — for use as a multi-purpose performance space for students and faculty, and a hub for artists and community groups.
"The acquisition of this unique community asset would provide valuable performance space for Carleton students and faculty that isn't available on the main campus," said Carleton President Alastair Summerlee.
"By creating this downtown hub, we are renewing an important link with the Ottawa community that had the bold vision to create Carleton in 1942."
The board's decision follows a due diligence process completed by the university earlier this year. The recommendation to proceed on acquiring the property is subject to the negotiation of a satisfactory purchase and sales agreement, including appropriate legal caveats.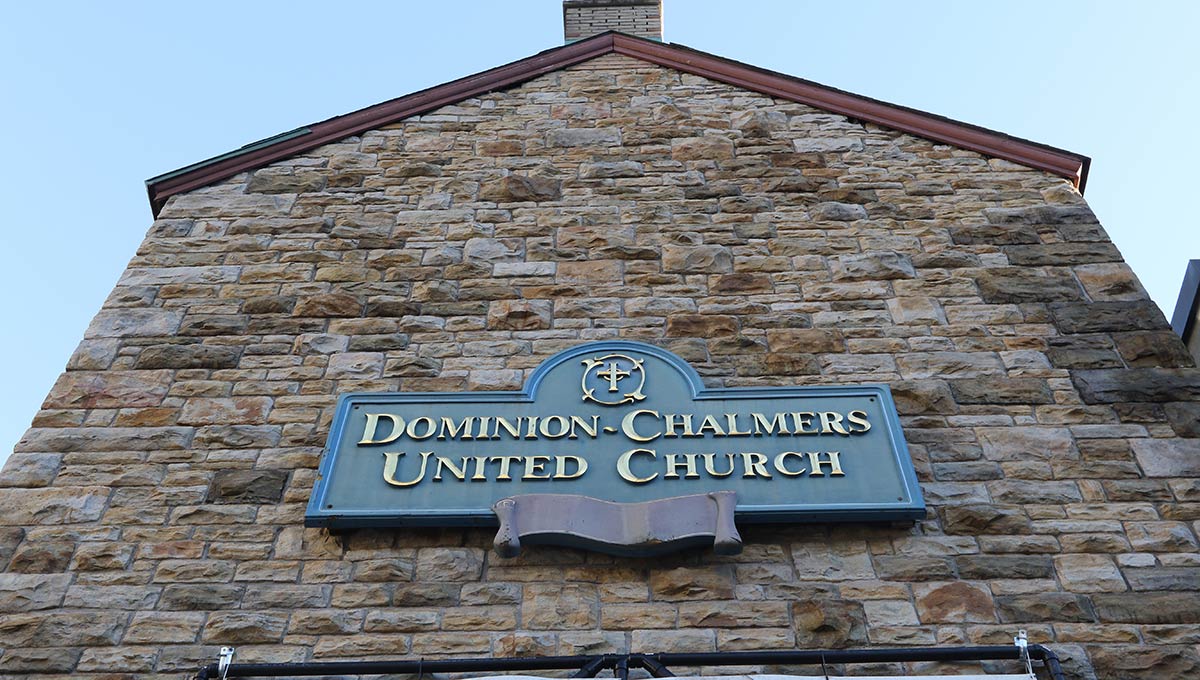 A Tale of Two Churches
Construction on what was originally called Chalmers Presbyterian Church started in October 1912, and the first services were held in its sanctuary in March 1914.
That Neo-Byzantine sanctuary — an octagon with a domed ceiling and arched perimeter galleries, with chestnut interior woodwork and oak pews — is an acoustically and aesthetically stunning space.
Chalmers Presbyterian Church became Chalmers United Church in 1955. Seven years later, its congregation amalgamated with Dominion United Church, which had been destroyed by a fire, and the current name was adopted.
"Such is the story . . . of how two historic congregations in downtown Ottawa resolved to become as one, symbolizing in their own purpose a unity which has been exemplified by the very existence of the United Church of Canada," reads a passage in the Dominion-Chalmers United Church's 1963 yearbook.
Although the church has become a popular and important venue for concerts and cultural events, the dwindling size of its congregation — a common situation at large downtown churches across Canada — led to a search for new future directions.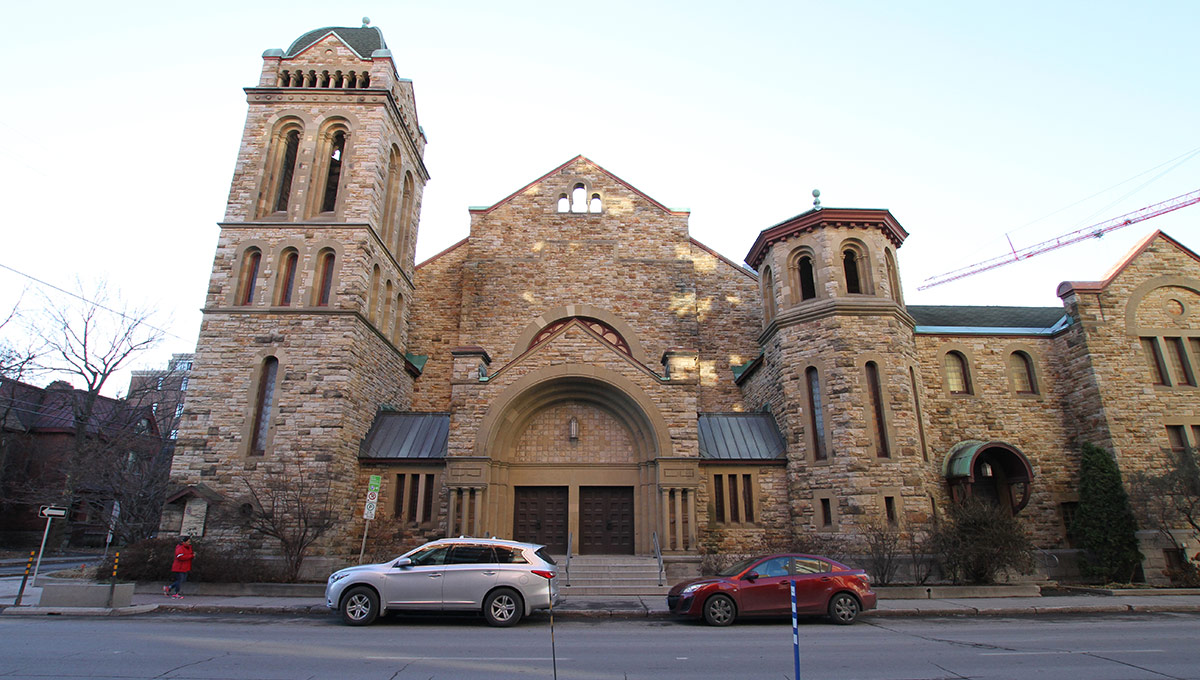 Dominion-Chalmers United Church Provides An Opportunity to Expand Arts Programing
If the purchase by Carleton proceeds, academic programs at the site will be interdisciplinary and primarily focused on music, drama and performance. While a new campus will not be created, the multi-purpose space will provide opportunities to expand program options in the Faculty of Arts and Social Sciences, potentially including exhibit space for the Carleton University Art Gallery.
Groups such as the Ottawa International Writers Festival and the Ottawa Chamber Music Society (which organizes Chamberfest) have indicated an interest in continuing to use the facility.
"From a concert experience/acoustic point of view, the size and capacity of the Dominion-Chalmers sanctuary is excellent for the range of music we present," Chamberfest Artistic Director Roman Borys told the Ottawa Citizen last year.
"Acoustically it's very responsive and has clarity and resonance that can accommodate a powerful brass group, as well as a small early music group."
Renovated spaces in the building will be used to forge new partnerships with more arts and community groups, and the Dominion-Chalmers United Church congregation will continue to use a small amount of space in the building.
"The heritage building's physical structure is in very good shape," said Michel Piché, Carleton's vice-president (Finance and Administration).
The intention is to preserve the historic exterior and complete some internal renovations and upgrading to meet the needs of the academic community. The site will not be subject to further development by Carleton at this time, and the parking lot will remain.
No capital outlay is required by Carleton to support this project as funds have been raised from external public and private sources. The many partners involved in the project reflect its community nature.
"Downtown Ottawa doesn't need more condos, and though developers are very interested in this location, we think there's a better purpose for it," Dominion-Chalmers Rev. James Murray told Centretown News in October. "[Carleton] would open a lot more doors, but also keep the vital life of the culture of this city going."