From pre-season to playoffs, hockey diagrams and charts have long been part of the coach's corner.
Over the last decade, however, the advancement of data visualization technologies have created even better ways for teams to win—and for fans to enjoy—the game.
Both the playing advantage and the entertainment value of hockey analytics will be on full display at the fifth annual Ottawa Hockey Analytics Conference on Nov. 15 to 16, 2019 at Carleton University.
"It's not an academic conference it's an applied enthusiast conference," says co-organizer Michael Schuckers. "It's a big mix. We get industry people, folks who want to be in the industry and—because it's in Canada—we get a lot of fans."
Each year, approximately 200 people attend the casual and inclusive conference. It's well-suited to students who are passionate about sports and statistics, but also attracts established data analysts, journalists, sports managers, players and coaches at all levels.
Although coaches from various NHL teams have attended in the past, this year marks the first time the league's staff will attend. The NHL's Timo Seppa, SQL developer and stats analyst, and Chris Foster, director of Digital Business, will discuss the NHL/SAP iPad app, exclusively created for the league's coaches.
"People who watch the NHL see coaches constantly consulting those iPads throughout the game," says Schuckers. "I think we're going to get a peek at what coaches are seeing."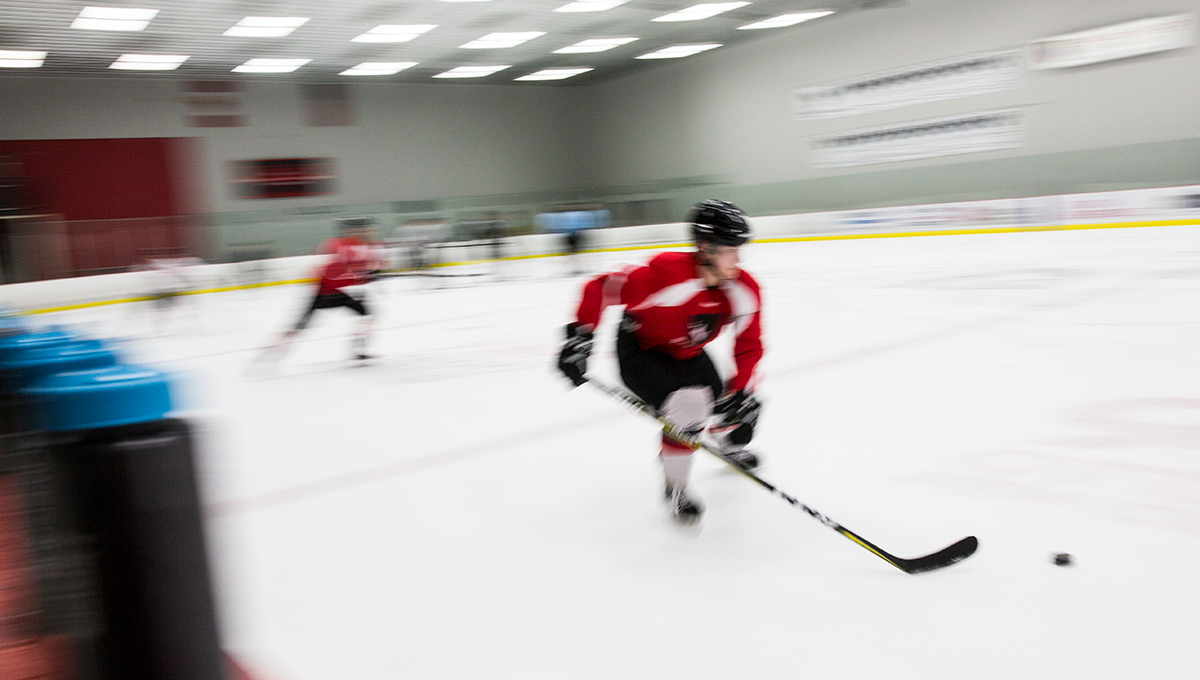 Exploring Diverse and Interesting Applications of Hockey Analytics
The conference was first organized in 2015 by Carleton's Shirley Mills and Schuckers, who is the Charles A. Dana Professor of Statistics at St. Lawrence University.
Mills, a math and statistics professor who is executive director of the and Schuckers decided to create a conference exploring diverse and interesting applications of hockey analytics.
There will be a keynote lecture from hockey coach and data analyst, Ryan Stimson, whose  work has focused on combining analytics with playing tactics, as well as power plays and penalty kills.
There will also a live taping of professional hockey player Melanie Desrochers's The Last Stretch podcast. The episode will focus on the future of women's hockey in Canada since the Canadian Women's Hockey League folded last spring and the Professional Women's Hockey Player Association was created.
A panel discussion on the current state of hockey analytics will feature Sunny Mehta, the former director of hockey analytics for the New Jersey Devils; Brian Macdonald, director of sports analytics at ESPN; Asmae Toumi, editor-in-chief of Hockey Graphs; and Micah Blake McCurdy, creator of HockeyViz.
The popular conference has always taken place on a Saturday preceded by Friday evening workshops, which allow attendees to learn applicable skills before a day of panels and talks.
This year's workshops include "Intro to Data Visualization with Tableau," hosted by Charting Hockey's Sean Tierney, and "Scraping NHL Data," hosted by Roman Parparov, which will cover automated ways of collecting data from team websites.
Registration is still open for the conference, which has reduced rates for students.
Thursday, November 14, 2019 in Faculty of Science
Share: Twitter, Facebook