Michael Petrou, professor in Carleton's Department of History and School of Journalism and Communication, has been named the new Editor-in-Chief of Open Canada.
Originally launched by the Canadian International Council in 2011, Open Canada has become an award-winning, highly influential digital publication with the mission of engaging everyday Canadians in national conversations on global affairs.
"I'm very proud and humbled," says Petrou.
"I have a great sense of obligation to do it well, because I deeply believe in what we're doing."
Petrou hopes to live up to the mandate of Open Canada by creating a platform that welcomes diverse viewpoints through accessible, quality commentary and seeking out new voices to broaden the conversation.
"I think the best journalism is akin to a public square, a coffee house or a pub," he says. "It's a place where people who may not normally interact can come together and discuss new ideas." He adds that discussions about foreign affairs should be for all Canadians.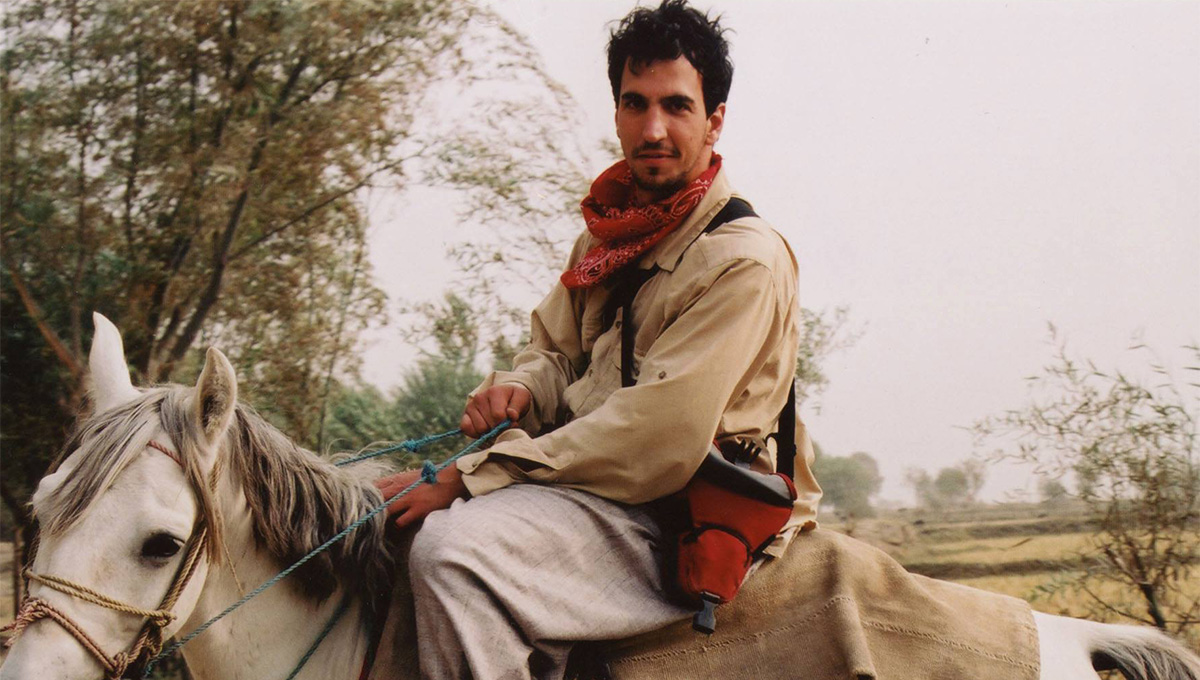 Intersection of Journalism and Academia
Stepping into the role, Petrou brings a wealth of experience at the intersection of journalism and academia. His interest in reporting was sparked while working for the student newspaper as an undergraduate student at Queens University. He went on to complete a master's at Saint Mary's University in Halifax, while maintaining a passion for journalism.
The turning point happened while he was working as an intern at the Ottawa Citizen on Sept. 11, 2001. He was among a small group of reporters who piled into cars and drove to New York City to cover the aftermath of 9/11. Upon returning, Petrou convinced the editor-in-chief to send him to Afghanistan to spend a month reporting on the Northern Alliance, the Afghans who were battling the Taliban.
While on assignment, three of his colleagues were killed during a firefight.
"It was an experience that made a very large impression on me," says Petrou. "It just seemed like searingly important journalism."
Once back in Ottawa, Petrou had an itch to pursue a doctorate, while at the same time, his journalism career had taken off. Not long after, he was accepted to Oxford University and moved to England to pursue a PhD in modern history, researching Canada's involvement in the Spanish Civil War and working at the BBC World Service.
"Even then, I set the pattern of straddling these worlds of academia and journalism," he explains.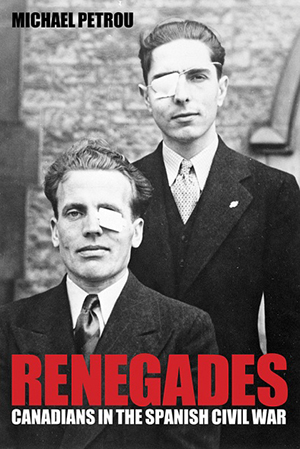 Upon completing his thesis and corresponding book, Renegades: Canadians in the Spanish Civil War, Petrou worked as a foreign correspondent at Maclean's, reporting across the Middle East, Central Asia, Africa and Europe. He describes this experience as very satisfying and enriching.
In addition to receiving three National Magazine Awards, Petrou was awarded a Neiman Fellowship at Harvard University. According to Harvard's website, the fellowship welcomes "some of the world's most accomplished and promising journalists" and gives them "the gift of time and intellectual resources to fortify their work."
In 2017, he began teaching at Carleton's Bachelor of Global and International Studies program as a visiting fellow. He now teaches courses in history and journalism, focusing on topics of democratization in the Middle East, Middle East History, and post-conflict studies.
"I've always thought of my academic background as a story," says Petrou.
"It has always informed my journalism, and my journalism has informed my academic writing."
To Petrou, this means making writing lively to draw people in, while respecting their time and intelligence.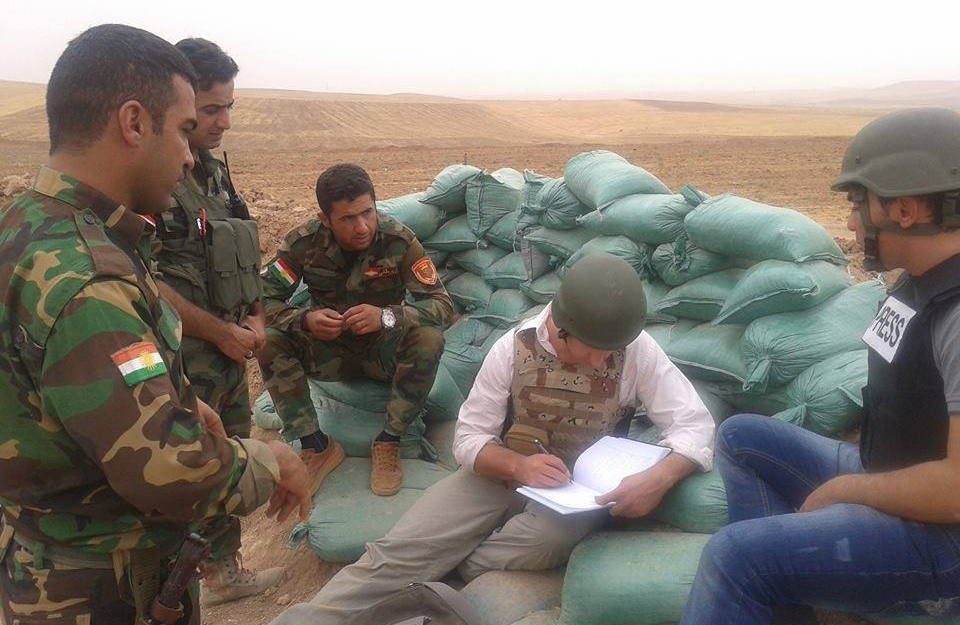 Broadening the Conversation
At Open Canada, Petrou wants to create a platform that doesn't sacrifice the rigour of academia, while still appealing to a diverse audience that shares an interest in Canada's place in the world. He says that the publication will still have a mixture of analysis on heavy pieces that tackle complex ideas and personal stories about experiences of coming into and leaving Canada.
"These stories expand the idea of how Canadians situate themselves in the world," he says.
"It's not just foreign policy or international affairs, but it's also stories of people immigrating, coming here as refugees and those working abroad."
The goal is to bring a range of voices and experiences into the conversation, while producing quality journalism that contributes to the health of democracy.
"Holding power to account is vital, but so too is the cultivation of certain cultural norms in which opposing views are seen as legitimate," says Petrou, adding that this is something that we are losing in public discourse today.
"We need to cultivate these cultural values in which we tolerate other views…where we seek to persuade, not to cancel or silence."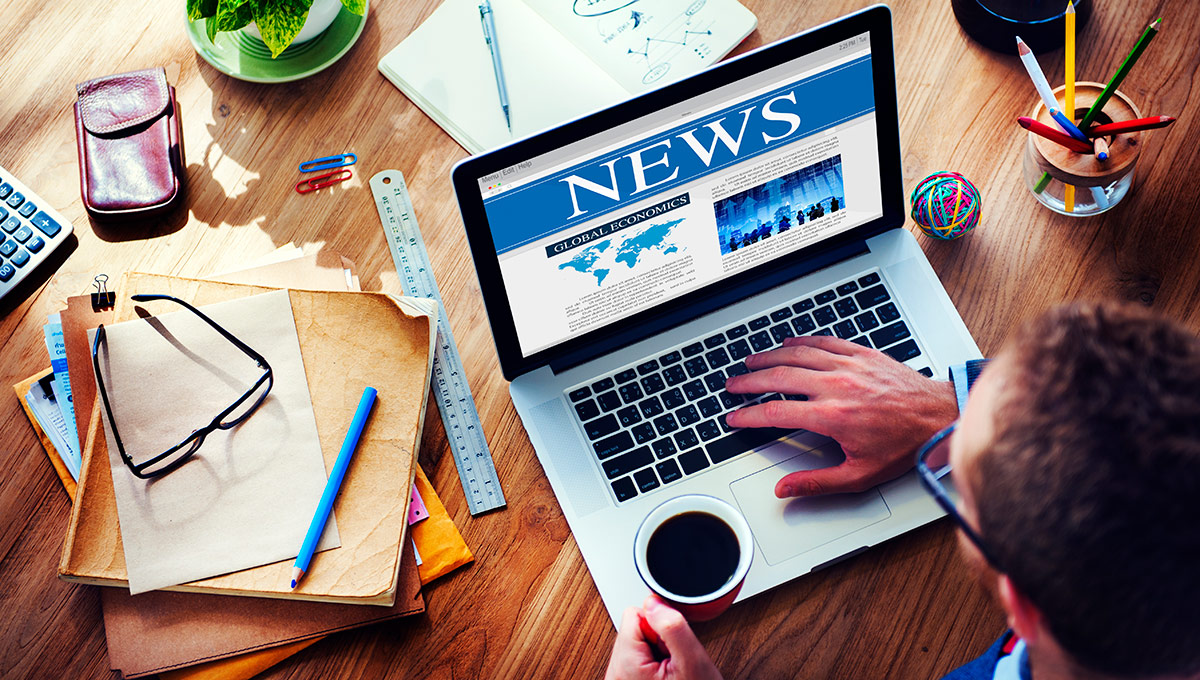 Canada's Role in the World
Petrou says that we are very fortunate in Canada, and as a result, we've become naïve. At our four borders, we are surrounded by ocean, ocean, ice and a friend.
"That has given us a luxury that almost no other country has—to not pay attention to the world," he says. "And yet we have to. Especially now, because a lot of the things on which we've depended on are changing and will certainly impact Canada."
As international institutions, global alliances and world powers change, Canada will certainly be impacted in ways that we don't fully understand yet.
"Our complacent bubble is getting thinner and thinner," says Petrou, adding that soon enough, our bubble will start leaking or popping.
"We need to think carefully about the role that Canada can and wants to play in the world."