By Dan Rubinstein
Photos by Chris Roussakis
Technology companies can spark economic growth and community development. That's certainly the case in Ottawa, where the dynamic tech sector is a cornerstone of the economy.
And it's starting to happen in northern Israel's Galilee region, where Arab-Israeli entrepreneurs are creating companies, attracting investors, and sowing the seeds of cross-cultural and international collaboration.
Tech firms from the two countries came together at Carleton University on January 12 at the largest bilateral matchmaking event of its kind ever held on Canadian soil, a day of presentations and one-on-one meetings connecting Ontario businesses with firms from Israel's Arab community that could benefit from partnerships with one another.
"An exchange of ideas and people from around the world working together creates a climate for innovation," Carleton President Roseann O'Reilly Runte said in her opening remarks.
Organized and led by the Canada-Israel Industrial R&D Foundation (CIIRDF) in partnership with Israel's Office of the Chief Scientist and Ministry of Economy, the Embassy of Israel in Canada, Carleton and Invest Ottawa, the event was hosted on campus to leverage the university's important contribution to entrepreneurship and the regional tech community.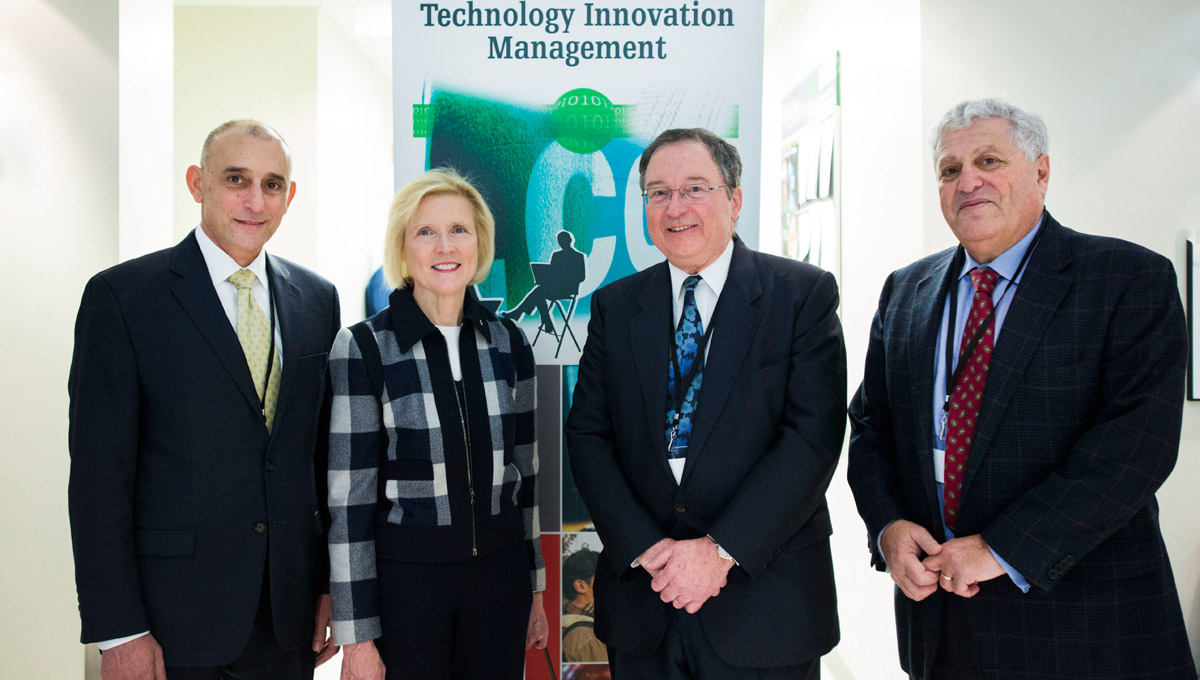 Through interdisciplinary programs like Technology Innovation Management (TIM) and facilities such as the Carleton Accelerator in the St. Patrick's Building, the university helps entrepreneurs launch and grow successful companies.
"Entrepreneurship is not limited to business students," said Dr. Runte. "Anybody can be an entrepreneur. You can be an entrepreneur if you're a chemist or an art history student. People in all disciplines should get together, and when they do, they generate new ideas and great things can happen."
We need to "cross the borders in our minds," she added. "If we think only from the perspective of one discipline, or one country, we are limited. "By being interdisciplinary and international, we can cross those borders."
Other speakers at the event included TIM director and Sprott School of Business professor, Tony Bailetti, who called Carleton's entrepreneurial ecosystem a "support system that takes care of startups so things keep happening;" CIIRDF President Henri Rothschild; Israel's ambassador to Canada, Rafael Barak; and Blair Patacairk, Invest Ottawa's managing director of investment and trade.
"I am proud to welcome this delegation that brings together two defining features of Israeli society — multiculturalism and innovation," said Barak. "High-tech has emerged as not only the engine behind Israel's booming economy, but an excellent tool for integrating all layers of our social mosaic, including Arab-Israeli citizens who comprise 20 per cent of our population.
"It's only fitting that Canada, which is also defined by its multicultural and highly educated population, will host this delegation and I am confident that natural business partnerships will emerge."
"This matchmaking initiative engages the Israeli Arab firms in an unprecedented way," said Rothschild, whose foundation stimulates and invests in collaborative R&D between companies in Canada and Israel, with a focus on the commercialization of new technologies.
"It establishes a foundation for long-term collaboration with innovators across this important community. The emerging technology partnerships promise to stimulate new innovations and create commercial advantage for participating companies downstream. It's a groundbreaking approach that could be applied to companies across the Middle East in the future, creating opportunities for Canada to help forge new global ties, and serve as a model for the world."
Building on the success of an initial session between Israeli and Ontario businesses in Galilee in November 2014, a dozen Arab-Israeli company founders and CEOs stopped at the MaRS Discovery District in Toronto before making their way to Carleton. They represented sectors such as life sciences, information and communications technology, cleantech and natural resource management.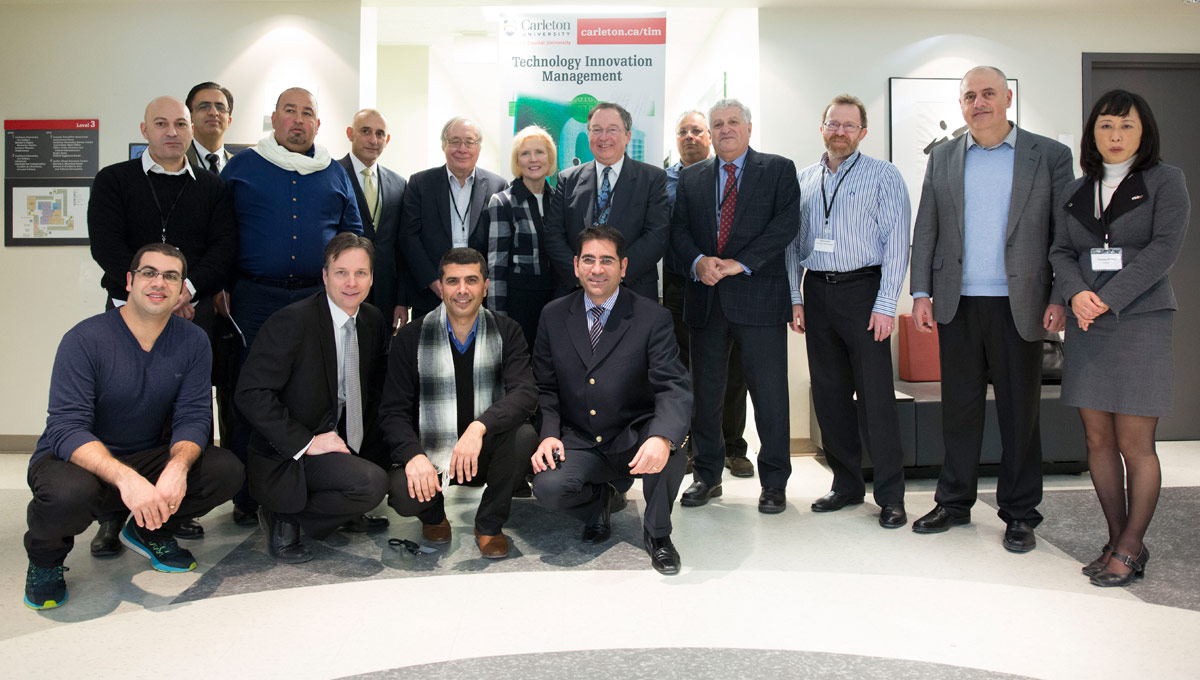 Presentations touched on products ranging from interactive learning software powered by neuro feedback and automobile traffic data decision-making to a topical gel for chronic wounds and cyber security protection for the Internet of Things.
The visiting entrepreneurs all spoke in English, with a sprinkling of French. Jafar Sabbah, the CEO of Beam Riders (the interactive learning software developer), pointed out that there are more than 300 million Arabic people in the Middle East with a hunger for digital content.
"Creativity is international," said Sabbah. "Most of our techniques are visual — they're not language or culturally dependent."
Saher Hamed, a physician and medical researcher, started Remedor Biomed — the company developing the topical gel — in Nazareth in 2009. It now has 15 employees, six patents and is working on five products; the gel, which can be used to treat wounds such as recurring diabetic ulcers, will be the only product of its kind if it reaches the market.
"We want to collaborate with everybody," Hamed said, noting that that while clinical trials will soon be starting in the United States, Canada could also be a good location, thanks to its ethnically diverse population, which can be important when testing new drugs. "Pharmaceutical development works best when it's international."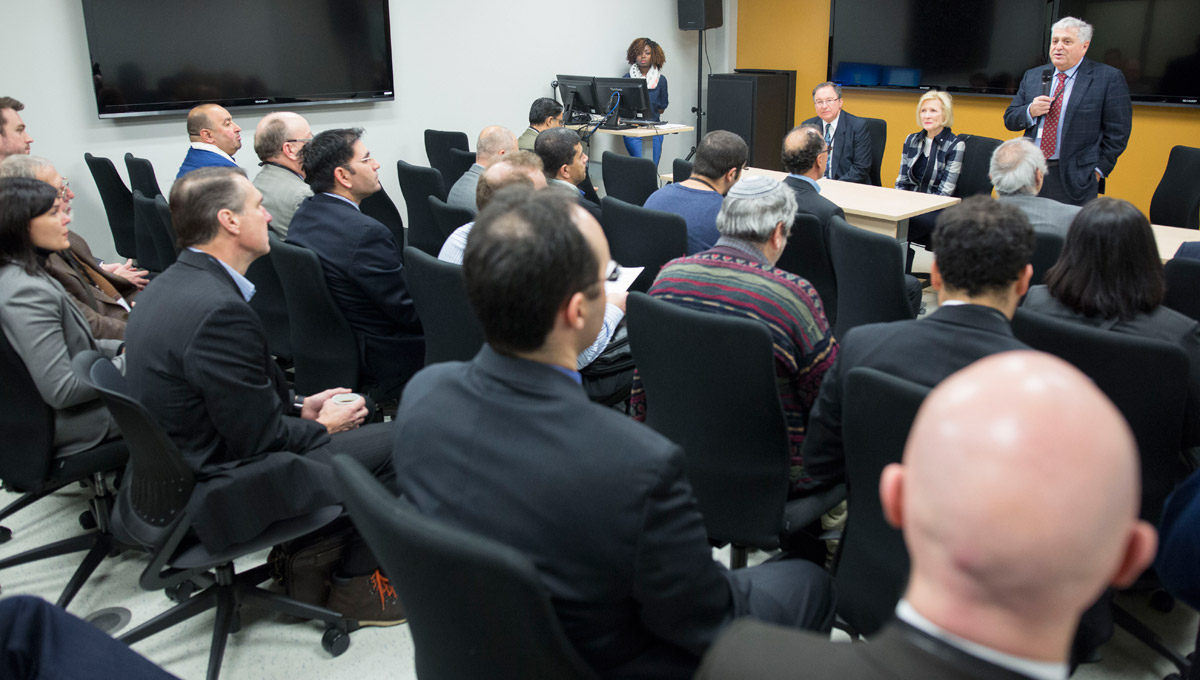 Ten years ago, there were only two successful Arab-Israeli startups, Hamed said. Today, there are 60, supported by both private and public funding — part of the Israeli government's strategy of integrating its Arabic population by facilitating more economic participation.
"This is a step toward coexistence — and coexistence can make things better for the economy," Hamed said, explaining that Arab and Jewish entrepreneurs in Israel now have the same opportunities.
"We want to work in harmony, and we can be a bridge not only between Israel and Canada, but also between Israel and Arab countries."
The luncheon keynote at the Carleton gathering was delivered by Imad Younis, the founding CEO of neuroscience equipment company, Alpha Omega, which was launched in 1993 and now has 65 employees in offices in Israel, Germany and the U.S.
"To be an Arab entrepreneur in Israel is not so straightforward," he said. "You need to be very resilient.
"A lot of successful Arab entrepreneurs leave Israel. We want them to stay, and grow, and help increase the love between different communities."
Alpha Omega was the first Arab-owned tech company in Israel. One of Younis' goals was to employ Arabs. Today, with 500 domestic and international customers, he's doing that. And he's showing people like Saher Hamed — and the rest of the world — what's possible.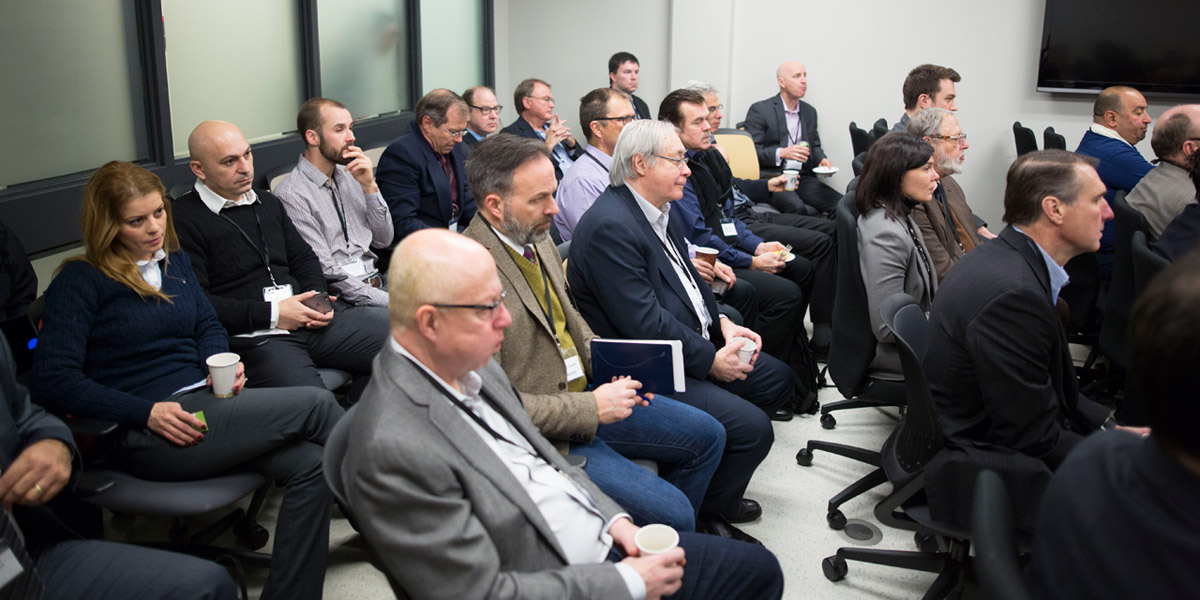 Wednesday, January 13, 2016 in Entrepreneurship, Innovation, Technology
Share: Twitter, Facebook