Kent Chemical, an international company specializing in fire retardants and medical plastics, has a problem.
Sales are slipping, R&D has stalled, and there's a disconnect between its local and global strategies. The business needs to restructure and become more efficient but faces resistance from employees amid mounting competition.
And the four people tasked with devising a solution, sequestered in a room with no Internet access, have only three hours to come up with a comprehensive plan.
"We had to think fast, work fast and be flexible," says Michael Cacho, a member of the team from Carleton's Sprott School of Business that tackled Kent's predicament in the final round of the Network of International Business Schools (NIBS) Worldwide Case Competition in San Antonio, Texas, last February — the world's leading international business case competition. "We had to provide very detailed data-driven recommendations."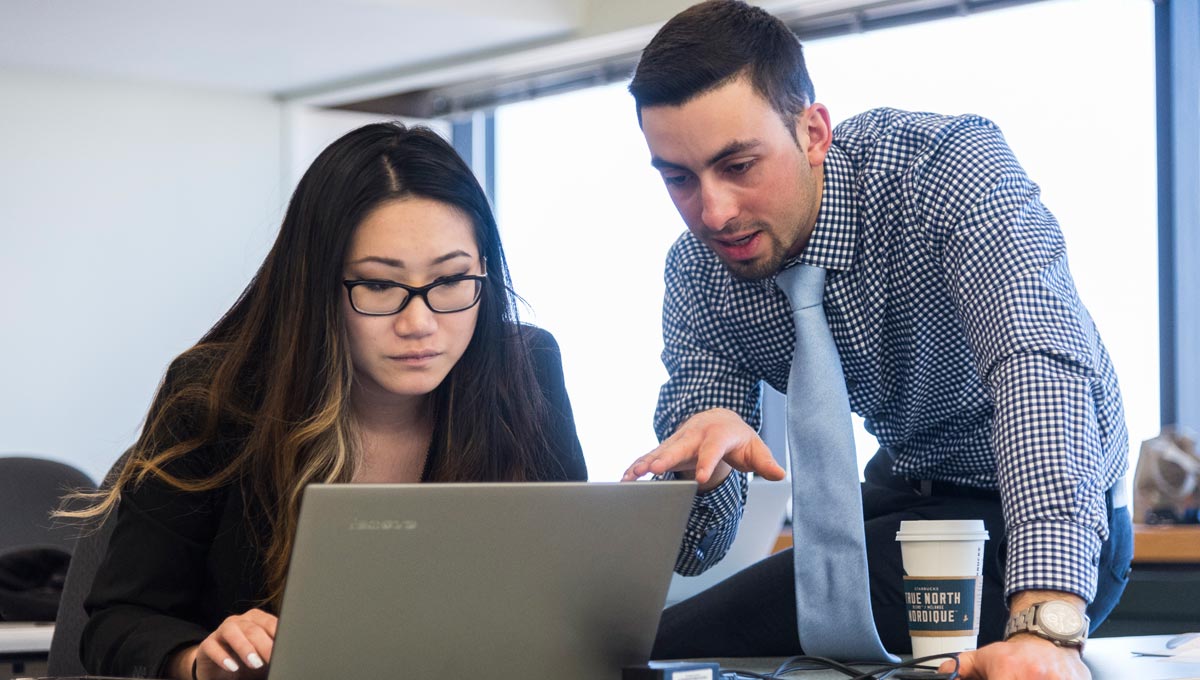 The ideas presented by the Carleton students, which included merging Kent's domestic and international operations and creating sales units around products instead of geographical regions, were compelling enough to defeat their opponents from the University of Prince Edward Island in the NIBS head-to-head championship.
Their victory, part of a tradition of success for participants in the Sprott Competes program, demonstrates how case competitions help Carleton business students learn to apply their skills and classroom experience to problems hampering the viability and growth of actual companies.
According to the Sprott Competes website, case competitions challenge students to work collaboratively to identify and tackle the issues raised by a real business situation, as described in a written case study. Teams have a limited amount of time to review the history and data provided, analyze strengths, weaknesses, opportunities and threats, and present strategic alternatives and recommendations to address the needs of the organization featured in the case.
"In class, many of the things we study are theoretical," says Isabela Murillo, a member of the NIBS team alongside Cacho, Alejandro Barreto and Karen Tran. "When you have to put a business turnaround plan forward, you're collaborating under pressure and applying these things to real-world situations.
"At school, we take marketing, finance and accounting classes," she adds. "In the business world, you can't look at problems one dimensionally. You could be looking at a marketing issue, but it will have financial elements as well. Doing case competitions helps us look at things from a more integrated perspective."
At the NIBS competition, which featured a round-robin tournament and a series of knockout playoffs, Carleton defeated competitors from Concordia University in a quarter-finals matchup that looked at the Nestlé corporation's plan to start selling ice cream in Cuba. The teams had to consider distribution and production questions (such as government rules about sourcing supplies from local farmers) and challenges like spotty electricity and the possibility of inconsistent refrigeration ruining their product.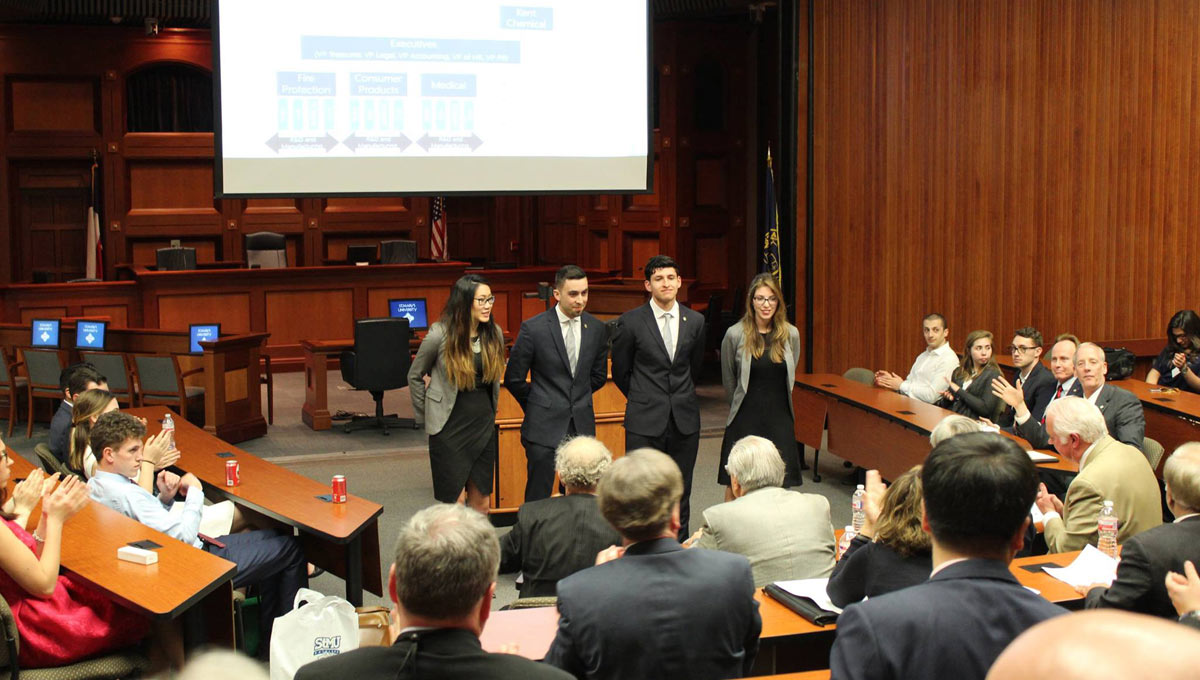 Cacho, who has just graduated with a Bachelor of International Business concentrating in marketing and trade, credits his case competition experience with helping him break free of a marketing-first mindset and start to think about business problems more holistically.
This leap helped him and NIBS teammate Barreto launch a consulting firm, the Sarkany Group, and they're spending the summer doing market development research for their first client.
"We have the ability to break down and analyze abstract problems in a logical manner," says Cacho, "and to think critically and creatively to come up with applicable solutions."
They also have the ability to handle the pressure of case competitions and real-world business problems, thanks to Carleton classes such as Business Case Analysis and Presentation (BUSI 3800), coaching by Sprott Competes co-directors Emily Gray and Rob Riordan and other professors, and feedback from industry experts and alumni who are invited to practice sessions throughout the year.
In addition to NIBS, Cacho was part of a Sprott team that placed well (and ahead of the Wharton School in the first of two rounds) at the Belgrade Business International Case Competition in April.
Murillo, who will be starting her fourth year at Sprott in the Bachelor of Commerce program in September, is spending the summer on co-op with an Ottawa investment firm. Her case experience, which included a second place finish with Sprott's team at the Jeux du Commerce Central competition in Toronto in January, sparked an interest in mergers and acquisitions that has helped her at work.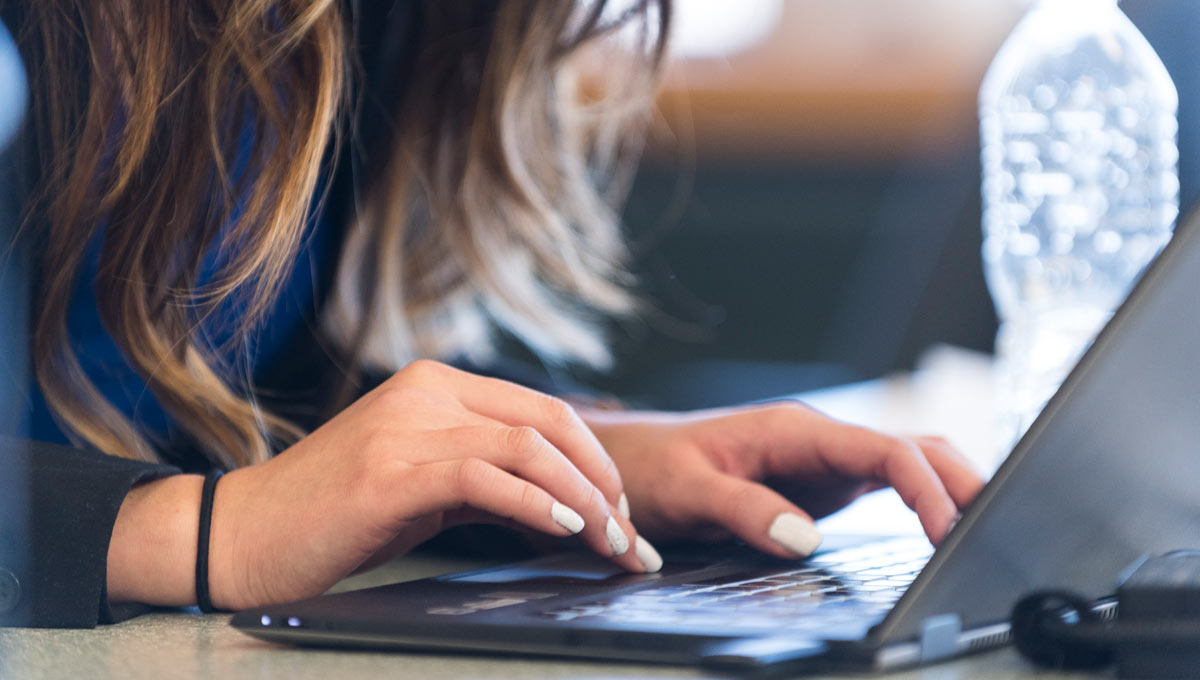 "It has also made me a much more confident public speaker," says Murilllo, who is doing a double concentration in international business and finance. "If you ask me to do a one-hour presentation right now in front of a huge crowd, I'll do it. A few months ago, it would have been a different story."
Other successes for Sprott case teams this year include first place at the Van Berkom JMSB Small Cap Case Competition in Montreal; one first-place, one second-place and a pair of third- place finishes for the four Sprott teams that competed in their respective disciplines at the Inter-Collegiate Business Competition hosted by Queen's University in Kingston; and third place at the University of Vermont Global Family Enterprise Case Competition, which is focused on family businesses.
Many Sprott Competes alumni end up working for big consulting firms such as Deloitte, KPMG, EY and PwC, and a number have gone on to prestigious graduate programs. During case competitions, they build their professional networks and gain valuable feedback from the executives and industry experts who serve as judges.
"Our students get tons of practice in BUSI 3800 and they have great analytical abilities and can think well on their feet," Sprott Dean Jerry Tomberlin says when asked why Carleton students perform so well in case competitions. "Those are really valuable skills to have as a consultant or anywhere in business, really.
"The oral communication skills they develop through case competitions are also extremely important. At the end of the day, you've got to be able to persuade the panel of judges that your advice is the best possible advice."
Monday, June 13, 2016 in Entrepreneurship, International, Sprott School of Business
Share: Twitter, Facebook