Photos courtesy of Tatum Dietrich
By Sissi De Flaviis
For the past six years, Carleton's Sprott School of Business and Faculty of Engineering and Design participated in a multidisciplinary initiative—Buckets to Rainbarrels—where students from different departments travel to Longido, a rural village in Tanzania, and create projects to address challenges for health, agriculture, and waste management.
Each project was created through a collaborative yearlong course between students from Industrial Design, Business, Civil & Environmental Engineering, and Food Science.
The Moshi Inje Stove was designed in collaboration with Maasai women by recent industrial design graduate Tatum Dietrich for her fourth year capstone project under the supervision of Prof. Stephen Field. This system creates a safe cooking environment by redirecting smoke out of the Maasai's home under the wall rather than through the roof. Tatum's business partner in the project was recent business graduate Clarissa Garcia.
Tatum and Clarissa gained national and international recognition by winning awards such as the Enactus Scotiabank Climate Change Challenge' Best Project Idea Award. Tatum also won first place, receiving the award of excellence at the 2020 ACIDO Rocket Awards, and more recently, featured in the best 100 global student designs in the Global Grad Show in Dubai Design Week 2020.
"This is a project that I've always really believed in," said Dietrich, who is working on its production post-graduation.
"Seeing so many people recognizing the difference the stove could make has been amazing."
Previously, the course was divided into three parts. First, the industrial design students designed the concept, and the business students crafted a business plan while fundraising for the field trip. Then the 20 to 30 students travelled for two weeks to Tanzania over the holiday break, to test the prototypes and collaborate with the Maasai. The students returned and spent the final semester refining the design based on the Maasai people's feedback.
"It was a life-changing experience for the students," expressed Troy Anderson, the course's founder and director of the Sprott Centre for African Research and Business.
This year, due to travel restrictions, the business class pivoted the course's syllabus. Instead of collaborating on creating new projects, the students will focus on five previous award-winning innovations, such as the Moshi Inje Stove, and bringing them into production and adoption.
Anderson said that in the past, the biggest difficulty with the project was that students presented their innovative capstone research project ideas and then graduated; however, this year's approach will allow the projects to come to fruition.
"I guess this is a silver lining to COVID, we're seeing the students actually making these projects a reality," he said.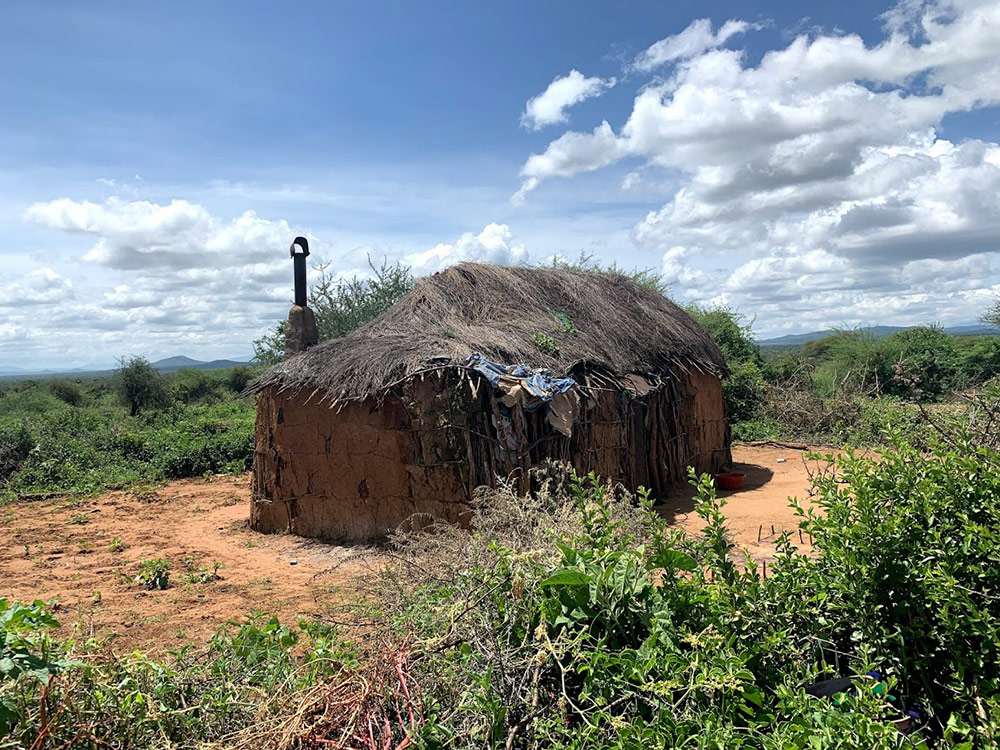 A Course with a Global Impact
According to Anderson, the course serves as a social innovation project that teaches students the importance of social impact.
"We are finding ways for students to be engaged in activities that have a potential social impact in the school, the community, and globally," he said.
After her spring graduation, Dietrich decided to take the opportunity to further dive into her unique stove.
"I never expected I would work on my capstone project past graduation, but I fell in love with it and I want to see it through," she said.
Dietrich expressed that her trip to Tanzania in Dec. 2019, created a special bond between her and the women from the Maasai community.
"I remember a Maasai woman was surprised to learn that our fathers and boyfriends allowed us girls to go to school. Most women there do not complete high school, let alone post-secondary," said Dietrich.
"When I was testing the prototype—my first working prototype—a group of pre-teen Maasai girls helped us light the fire. When we saw it worked, I looked at them and I said, 'this is a girl's project, girls did this.' It was an emotional moment because I knew most of them wouldn't finish school, but it was important to me that they saw they could do anything regardless of their gender."
After that, Dietrich said she promised a few people she would not give up on the project.
"I've never really felt so connected to the end-user as I do with this project. I truly feel it could make a difference," she said.
Rikesh Mistry, a fourth-year entrepreneurship student and leading the business side of the stove project, said this course has helped him apply theory into action.
"I think it's been one of the courses that I've probably learned the most," he said.
"The projects we're making here are having an impact on people's lives."
The Buckets to Rainbarrels project is fundraising money to subsidize some production costs for the Moshi Inje Stove and the other four projects: Tamkaa Kiln, Mzinga Hive, Chujio Filter, and the Safrani.