Karim Rashid, Carleton University's well-known industrial design graduate, has returned to his roots for the first large-scale Canadian presentation of his work at the Ottawa Art Gallery.
The show, Karim Rashid: Cultural Shaping, runs until February 2019 and presents more than 200 award-winning products that have made him a household name in design circles, including the iconic Garbino waste can and the Oh-chair designed for Umbra, as well as modular and reconfigurable furniture for BoConcept.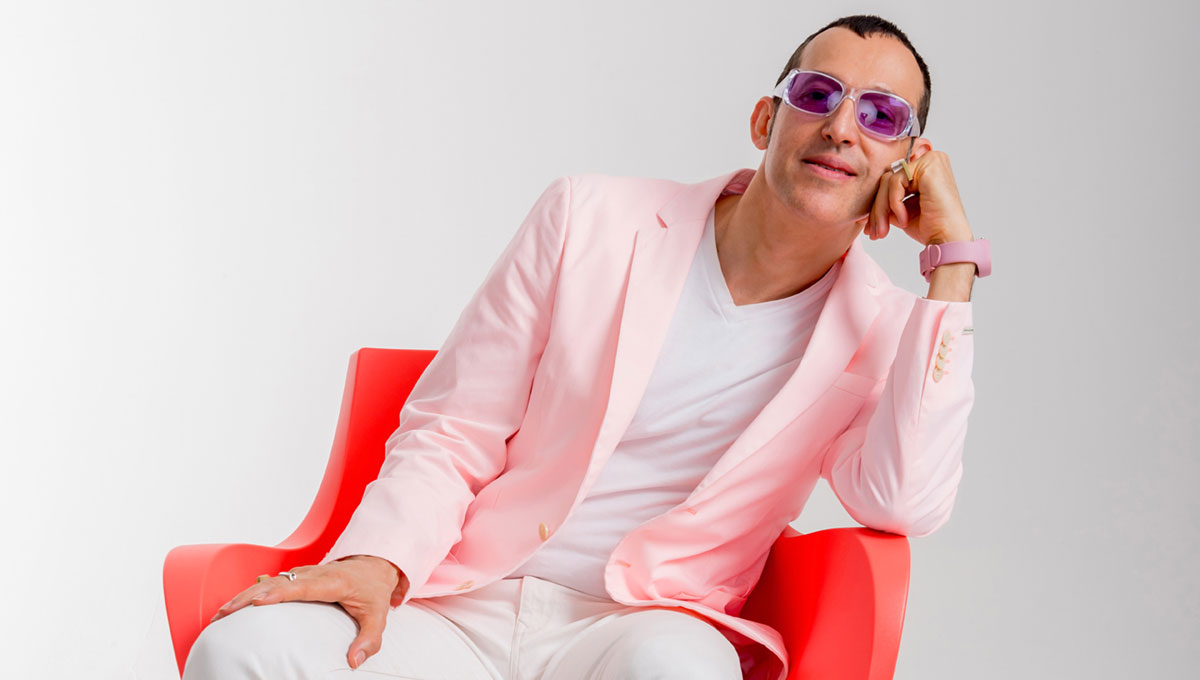 With his designs for water bottles, furniture, appliances, laptops, jewelry and condominiums, Rashid's work spans the fields of fashion, architecture and art to transform daily living. He has worked with companies such as Samsung, Method, Umbra, Citibank and Veuve Clicquot. He shapes people's everyday interactions with the world through his innovative approach to interior architecture, housewares and luxury goods.
More than 3,000 of his designs have been put into production and his work is on permanent display in 20 collections and galleries around the world.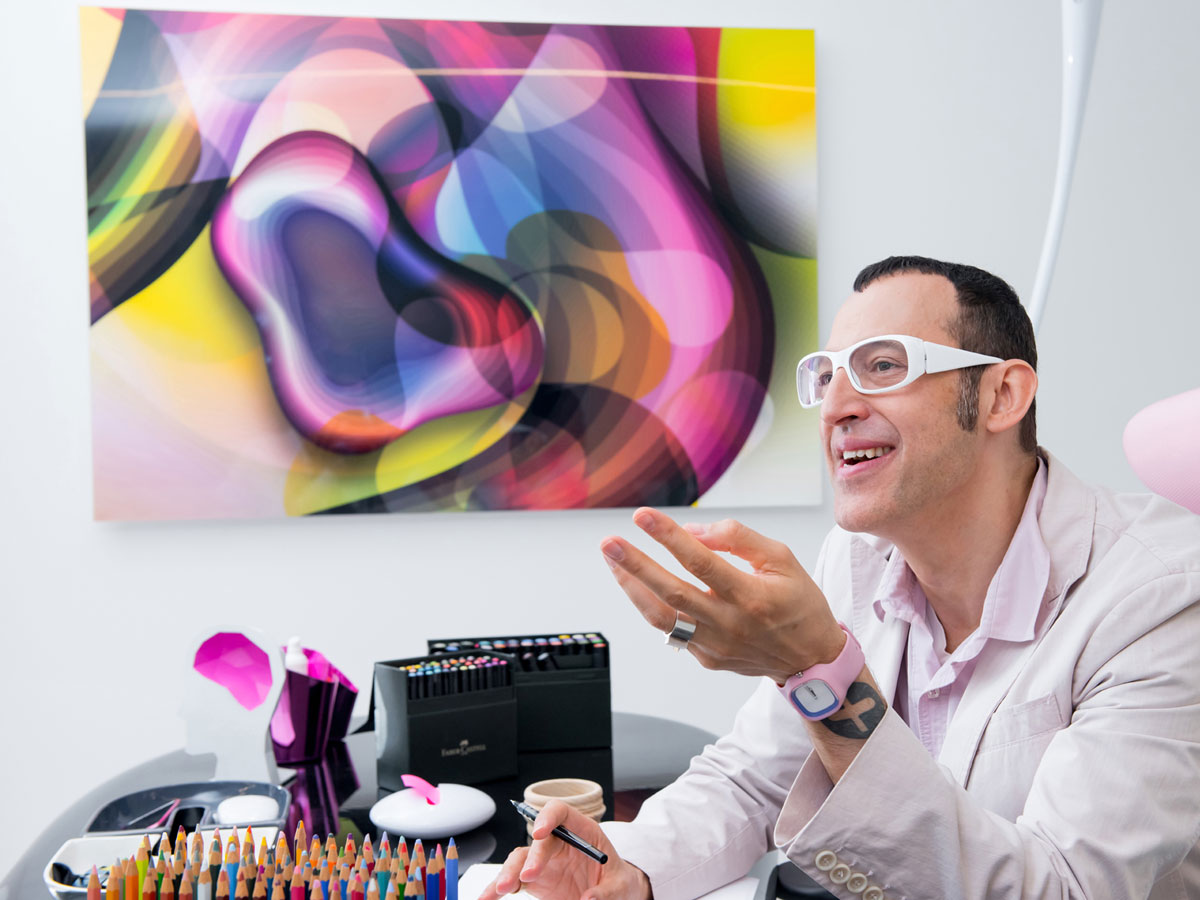 From Ottawa to Milan, Naples and New York
Raised in Canada, Karim studied at Carleton University and graduated with a Bachelor of Industrial Design in 1982. He completed graduate studies in Milan and Naples under Ettore Sottsass and in the Rodolfo Bonetto studio.
For seven years he worked at KAN Industrial Designers, where he co-founded the Babel Fashion Collection and several other design projects. In 1993, Rashid opened his own studio in New York City and now manages offices in China.
In 2016, Carleton presented Rashid with an honorary degree.
Karim Rashid: We Are All Artists
"The digital age has empowered individuality and has empowered creativity," he said then. "With that said, we all have a different fingerprint and we are all creative. I always say that we are all artists, if we make change within our profession. Go out there, make change, and beautify this world in one way or another.''
A frequent winner of prestigious international awards, Rashid designed the interiors of the Morimoto restaurant in Philadelphia, the Universita Metro Station in Naples and the Semiramis Hotel in Athens.
His books include From the Beginning (2014); Sketch (2012), a monograph of 300 drawings and computer renderings of selected works; KarimSpace (2009), Design Your Self (2006), Evolution (2004) and I Want to Change the World (2001).
Monday, October 15, 2018 in Alumni, Faculty of Engineering and Design, Industrial Design
Share: Twitter, Facebook