By Dan Rubinstein
Photos by Chris Roussakis
A pair of recent graduates from Carleton University's Industrial Design program have won one of the top prizes in this year's Innovative Designs for Accessibility (IDeA) student competition.
Mandy Hui and Liana Meere, who finished their degrees this past spring, developed a labelling system and app to help people with visual impairments select, sort and wash clothing.
Their concept, Closet, uses labels with QR codes to convey the size and colour of a garment as well as care instructions.
It took first place in IDeA's attitudinal/systematic barriers category—the latest in a long list of contest winners from Carleton students over the years and part of the university's overarching culture of accessibility.
Administered by Universities Canada, IDeA challenges university students across Canada to use their creativity to develop innovative, cost-effective and practical solutions to accessibility barriers for people with disabilities. Prizes were also awarded on July 21, 2021 for projects that addressed architectural/industrial design barriers, technological/communication barriers, and virtual learning/distance education.
Hui and Meere started working on Closet in their third-year studio class, under the supervision of Prof. Chiara Del Gaudio, but the 2020 IDeA competition was rolled into this year's contest because of the pandemic.
"One reason we were drawn to visual impairment as our focus is that once we started doing a little bit of research, it became clear that this was an interesting challenge to try to address through design," says Meere.
"For sighted people, smart tech is cool, but for people with visual impairments, it can be a path to independence."
"Our program always encouraged designers to take on different perspectives," adds Hui, "and to empathize with the people we're designing for."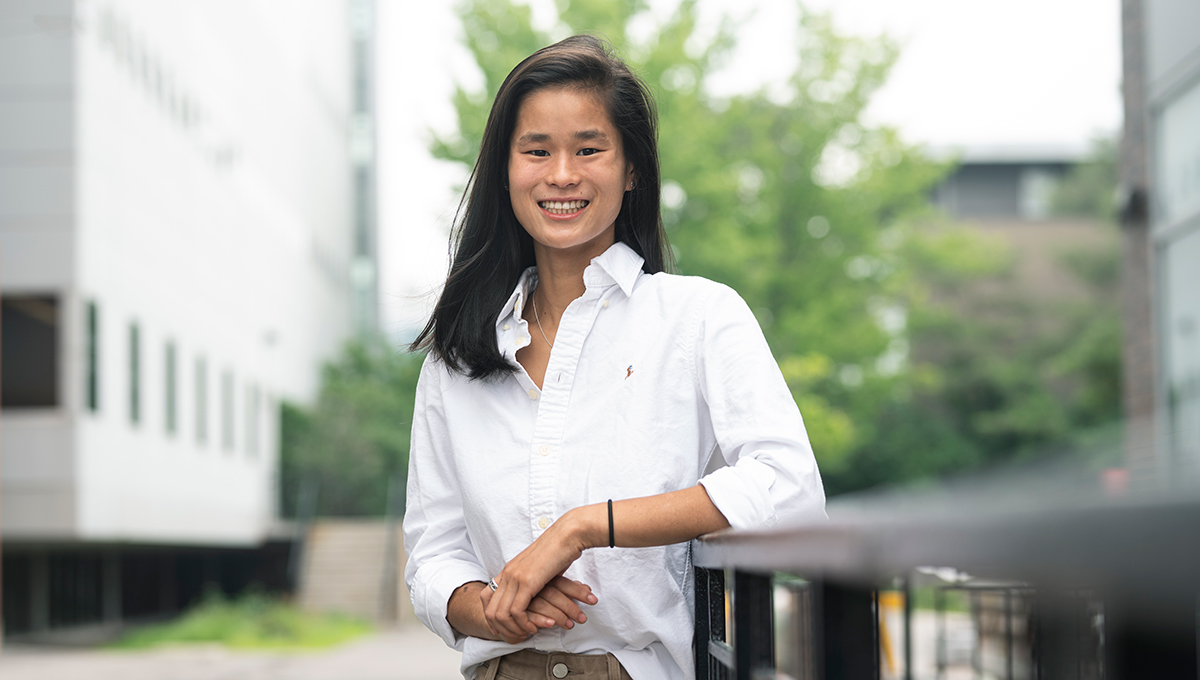 Smarter and More Accessible Solutions
Hui and Meere approached their effort to make clothing more accessible in an iterative way.
Initially, they wanted to work on a system to help people with visual impairments do laundry. But once the classmates started talking to people in the visually impaired community and the Canadian Council of the Blind, they realized that clothing presented a much broader challenge, not only reading wash instructions but also identifying and matching colours.
Some solutions already exist, but they aren't ideal. Many scanning apps can identify colour, for example, but they're not overly accurate and rely on a certain level of lighting.
Pre-printed braille tags can also be used to identify colour, but they're cumbersome to attach, offer a limited range of colours and don't help people who don't read braille—which is not as commonly used as Hui and Meere had thought.
Ultimately, they settled on a system of standardized labels—made and attached during the manufacturing process—embroidered with high-contrast, heavy-duty thread to maximize legibility and avoid fading.
The labels in their concept, which would be attached to part of a garment that's easy to see and feel, include both braille and QR codes.
With the Closet app, users can get all the information they need about their clothing on their phones, through either text or voice, and make notes and customized lists to help them manage their wardrobes.
"For a person who is visually impaired to navigate the world, they buy specific products or create their own 'tricks,'" Hui and Meere write in a description of Closet that was submitted to IDeA.
"However, accessibility should be considered early in the design and manufacturing processes so that the responsibility of adapting does not fall on end users."
"Liana and Mandy's achievement adds to Carleton's long-running success at the IDeA student competition and reflects our School of Industrial Design's strong emphasis on inclusive and accessible design practices," says Larry Kostiuk, dean of the Faculty of Engineering and Design, "as well as Carleton's commitment to accessibility within the university's Strategic Integrated Plan."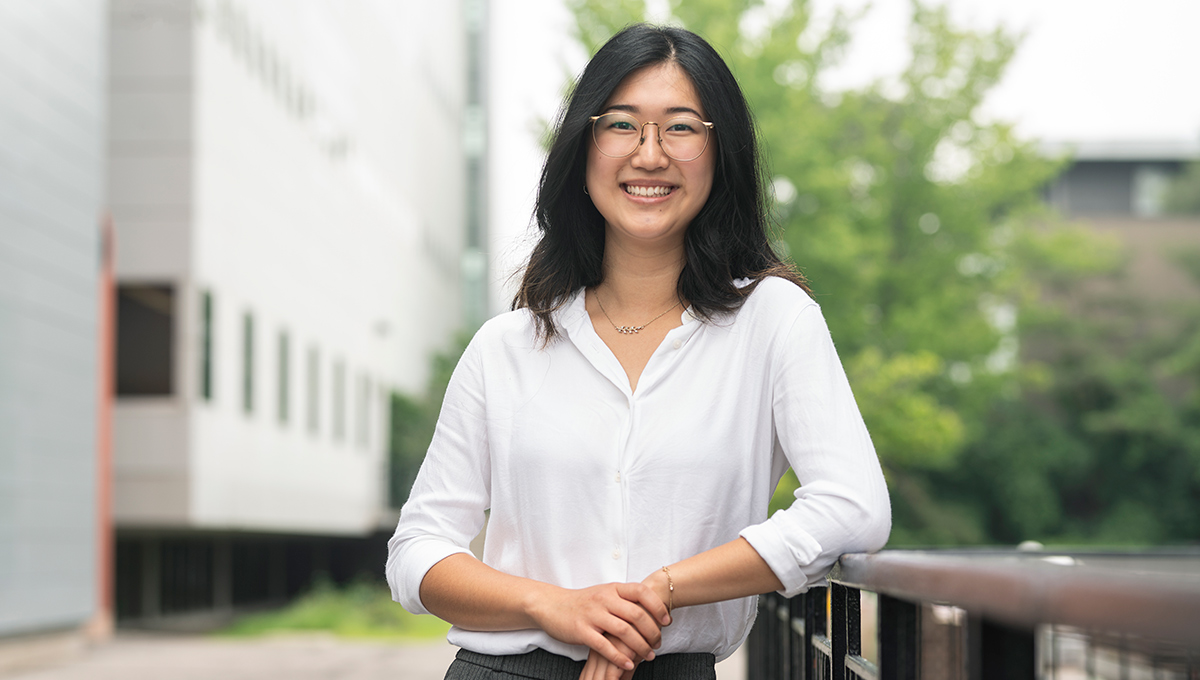 Balancing Creativity and Feasibility
The design process, Hui explains, is rarely linear.
One starts by developing an understanding of a problem and attempting to create a solution, but most designers return to and revise their initial ideas frequently—a stage that could go on forever.
"There can be no end," says Meere.
"You can tweak your design again and again and again."
"You need to strike a balance," says Hui, "between what you want to design and what's feasible."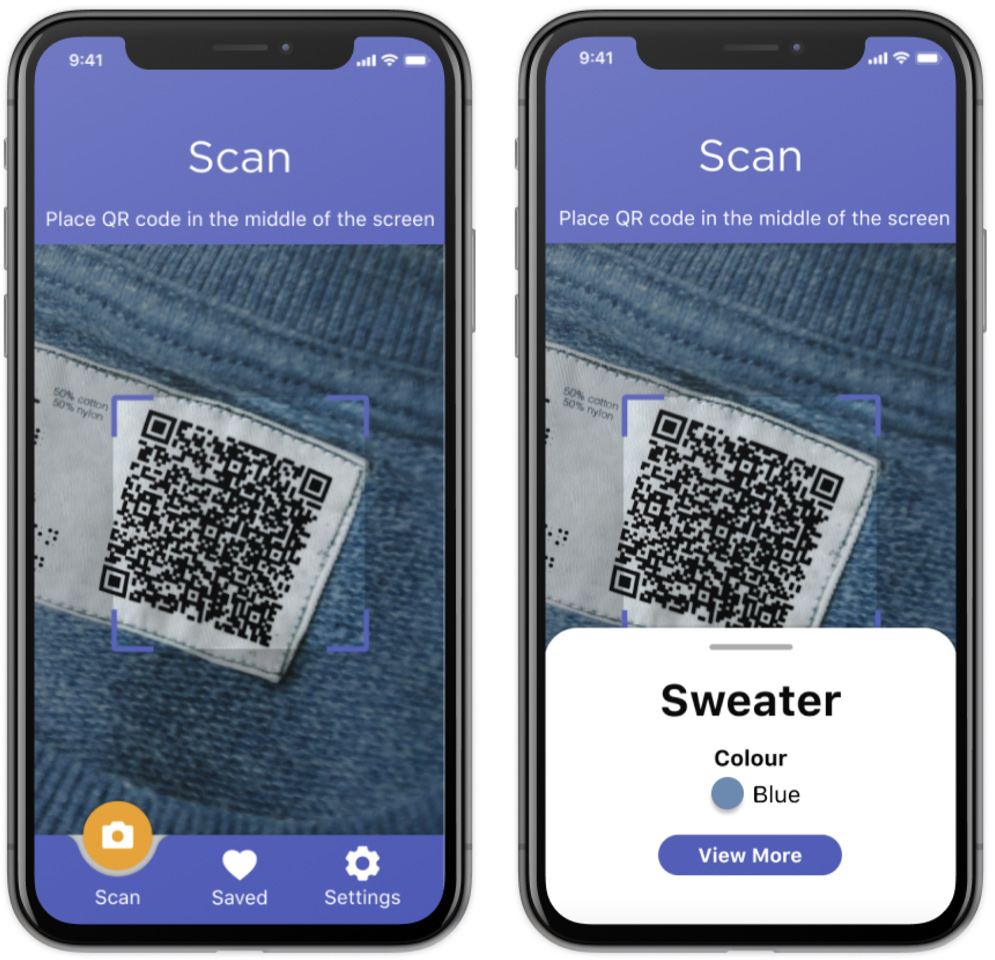 Although Closet is only a concept, Hui and Meere are open to trying to take it further, if the opportunity arises.
For now, Hui is busy working full-time as a graphic designer for Indigenous Services Canada, and Meere is restoring mid-century furniture in her garage woodworking shop, both commission jobs from clients and pieces she finds and sells.
"The skills we learned in Carleton's Industrial Design program are transferrable to so many fields," says Hui.
"Even though a lot of the projects we worked on were products, we learned to seek feedback and collaborate, which is what I'm doing now. That's what leads to better design."