On a cold April day, Mara Brown walks into her workplace in downtown Ottawa, closes the door and confronts a strange reality. She is absolutely alone in a 37,000-square-foot building. As the director of the Carleton Dominion-Chalmers Centre (CDCC) — the historic church that the university has transformed into an arts, performance and learning space — Brown is responsible for managing everything from renovations and maintenance to relationships with off-campus partners and events that bring audiences into the building.
It's a major challenge when, less than a year into her job at the helm of the community hub, COVID-19 put an abrupt halt to mass gatherings.
"When there isn't any activity in a building, it starts to lose physical integrity and energy can drain out," says Brown.
"The empty space was daunting at first, but became inspirational pretty quickly, walking the halls and dreaming about the great future to come."
The word "pivot" is overused when talking about how organizations and individuals have responded to the pandemic, but it certainly applies to the CDCC. Brown and her colleagues have had to reimagine the building's potential, and after welcoming more than 85,000 people in the 10 months leading up to lockdown, the centre will now be fulfilling its cultural and academic role in an entirely unexpected way.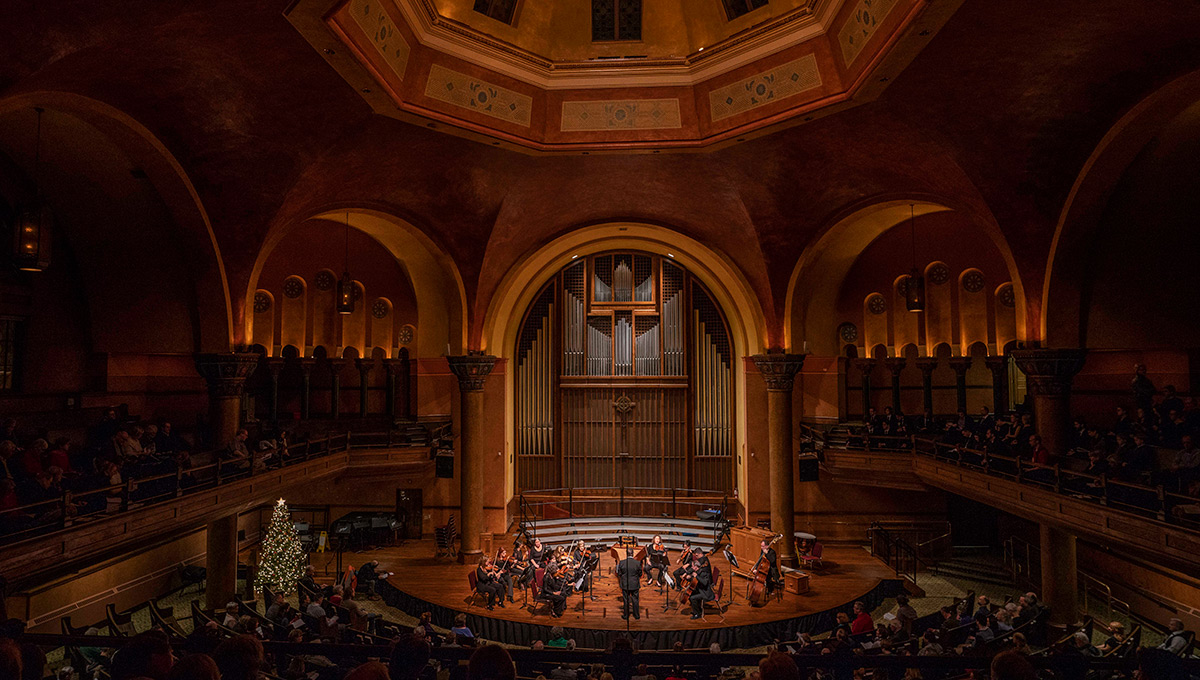 A Shift to Livestreaming
With organizations such as the Ottawa Symphony Orchestra, Music and Beyond, and Ottawa Chamberfest unable to hold performances, the CDCC turned its multi-year master plan upside down and shifted its focus to becoming a venue for livestreaming and recording concerts.
"We always knew we wanted to have high-tech audio-visual equipment and infrastructure throughout the entire building, but we imagined integrating those possibilities much later," says Brown.
"Suddenly, with COVID-19, we have recognized an opportunity to support and serve the university and community by providing options for people to perform, communicate and hopefully reach those who are experiencing sustained isolation. It has been so strange and so amazing to flip our planning on its head."
Overcoming the logistical challenges of setting up new technology in an old building, as well as months of shipping delays due to the pandemic, the CDCC has acquired and installed an array of equipment: cameras, tripods, multiple lenses for capturing close-ups and wide shots, switchers for changing angles, software to process video content and more than 3,300 feet of cable. Ottawa Chamberfest helped test the new equipment and hosted a six-part livestreaming concert series at the centre this fall.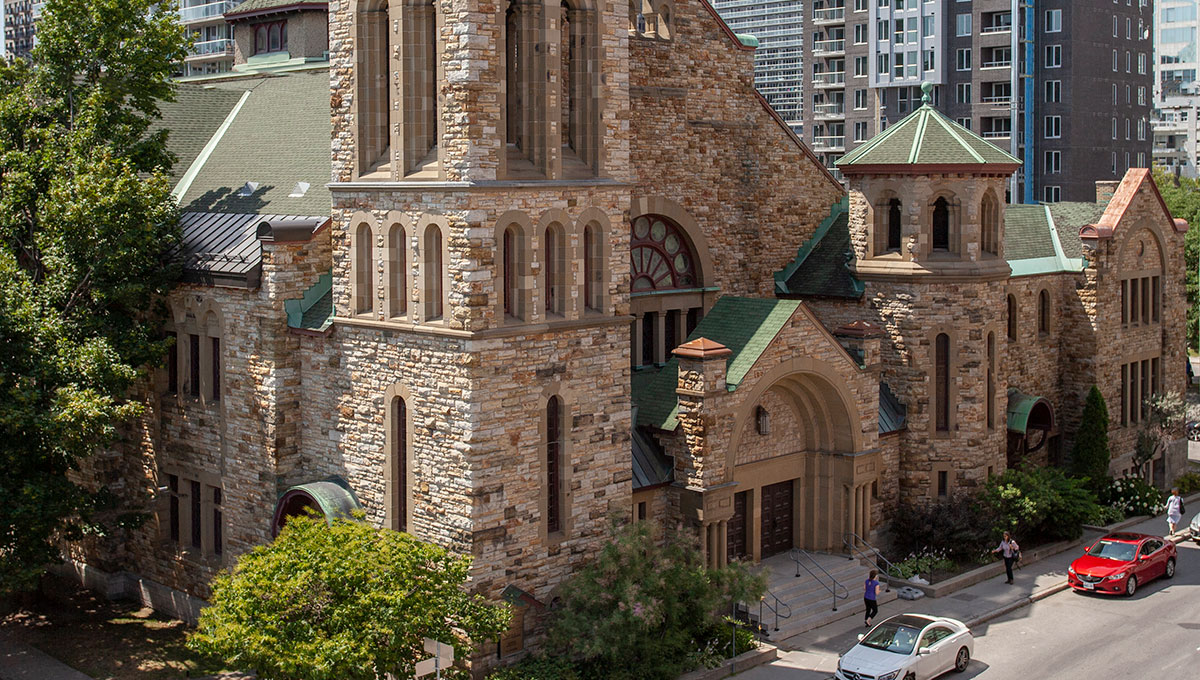 Carleton Dominion-Chalmers Centre: Music and Beyond
A team from the Local Rogers TV station also recorded at the CDCC, shooting three days of performances in June with the Music and Beyond virtual summer festival, previously an in-person experience at the CDCC now online. The Rogers recordings not only bring life to the centre, but also helped the broadcaster create cultural content — such as a collaboration with the Ottawa Symphony Orchestra at the CDCC in September — and fill the gap from the loss of sports and other live events in its schedule.
Individuals have used the space too. Local cellist Bryan Cheng booked the CDCC back in June to livestream his participation in a national competition, playing Antonín Dvořák's Cello Concerto in B Minor and winning the $20,000 first prize.
The CDCC will continue to play an important role for Carleton music students — who will be using the space to practice and, eventually, perform — as well as students in other disciplines.
While the resumption of in-person activities still needs to be mapped out, the centre hopes to support small recitals by music students who must do live performances to graduate. Meanwhile, the doors opened in September to the United Church congregation to resume on-site worship, albeit with physical distancing and strategic seating plans.
"It is fair to say that large group gatherings in performance halls and stadiums will be one of the last services to return," says Brown, "but it is fascinating to witness the rapid evolution of how we're adapting and sharing art through advanced and online technologies. The collaboration is phenomenal. There are challenges and questions that require planning and mindfulness, and in-person gatherings can never be replaced, but one of the best things about creative industries are the people who have the ability to problem solve and evolve."