In her role as Assembly of First Nations (AFN) Yukon Regional Chief, Kluane Adamek is all about helping the next generation of leaders to thrive.
"I'd say the really big focus for me has been to create more spaces for women and youth to be included," says the Carleton alumnae.
"I've always been mindful of who isn't in the room when decisions are being made."
That's because Adamek, a Kluane First Nation citizen of Tlingit, Southern Tutchone, with German and Irish origins, feels like she was given many opportunities as a young woman.
Without support from family, Elders, teachers and leaders, she wouldn't have been able to become an advisory board member for the Aboriginal Healing Foundation, a director of government relations for Northwestel or a governor of Yukon College—all before she was 30. And she wants to pay those opportunities forward.
It was during BA in Canadian Studies at Carleton that she began to discover what kinds of roles she might play.
In 2005 at the start of first year, the physical distance between Ottawa and her Yukon homeland was a big challenge. So was finding her stride in post-secondary education. But Adamek grew to love Carleton's tight community and the teachers who began conversations among her classmates about advancing First Nation priorities and rights.
Her BA ultimately led to a minor in French and what was then called Aboriginal Studies. There, she met other Indigenous students who helped build her confidence and sense of belonging.
"I realized that I wasn't alone," she says.
"I met a lot of strong Indigenous women and men in university who helped me realize that I had the right to be there."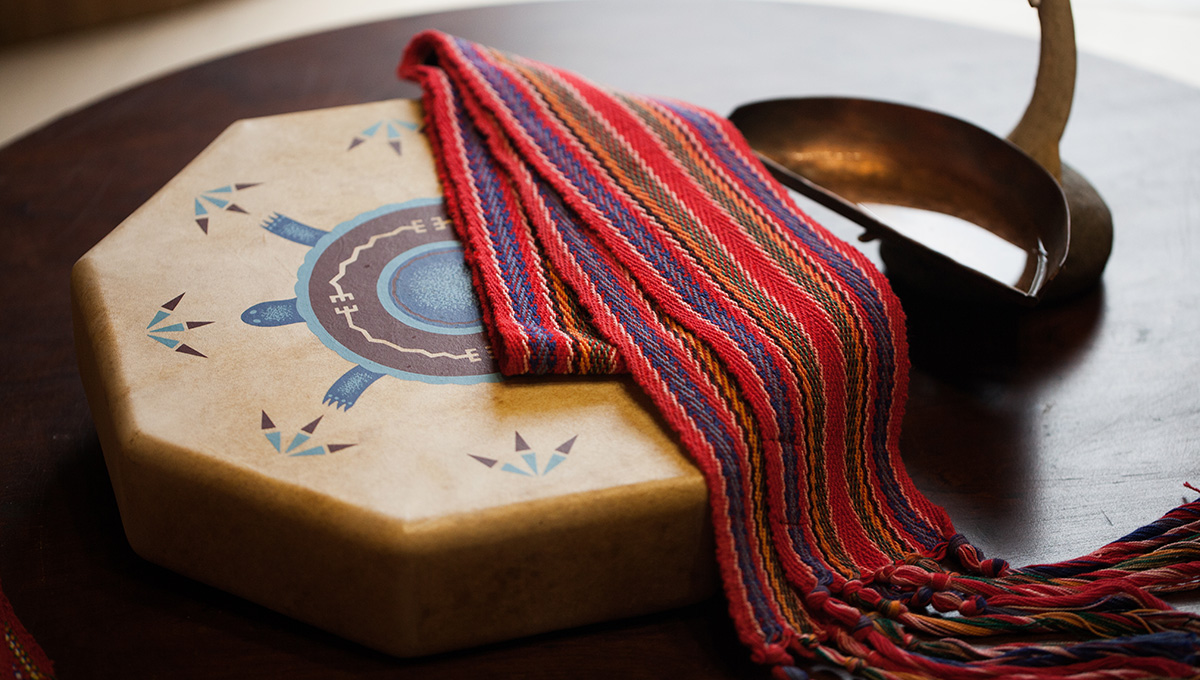 An Incredibly Moving Experience
Often, when Indigenous students travel far from the North and their remote communities to attend university, they can't justify going home in April and returning south for Convocation in June. And so, Adamek felt both recognized and acknowledged at a special event held at the then Canadian Museum of Civilization when she graduated.
The first held in many years, the Indigenous Graduate Honouring Ceremony in April 2009 gathered First Nations, Inuit and Métis post-secondary graduates from several Ottawa post-secondary schools. It was held in the museum's Grand Hall, under its northwestern First Nation totem poles, and would become an annual event. At that inaugural ceremony, Algonquin Elder William Commanda gave each graduate an eagle feather.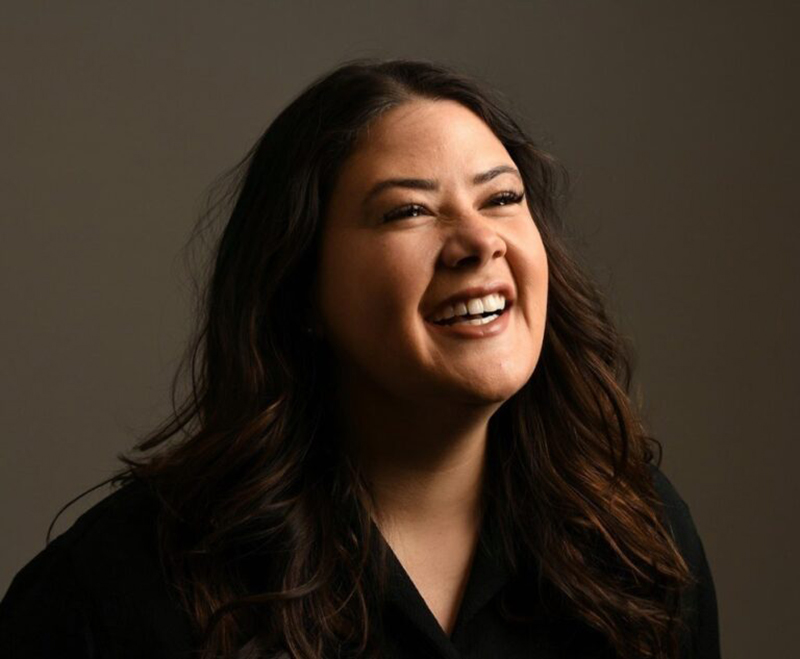 "For me, that graduation ceremony was exactly what I needed," says Adamek.
"It was an incredibly moving experience."
Adamek keeps her eagle feather, a sacred ceremonial item, in her copy of Together Today for Our Children's Tomorrow, the groundbreaking 1973 policy paper presented to the federal government by the Yukon Native Brotherhood. The paper's vision set in motion the territory's unique land claim and self-government negotiations with Canada that has inspired generations of Yukon First Nation citizens.
As regional chief, Adamek has created a suite of programs and initiatives that build on that vision. She helped found Our Voices, a northern Indigenous leadership collective, in response to serious issues such as youth suicide, mental health and wellness, and northern policy. She also created the annual Yukon Regional Leadership Awards to recognize Yukoners doing amazing things in their community.
Adamek holds the AFN national portfolios for Climate Change and the Environment, Youth and Modern Treaties and, in February 2020, she took part in the Yukon First Nations Climate Action Gathering. Out of the climate action talks was born the AFN Yukon First Nation Climate Action Fellowship, a 20-month program that empowers Indigenous youth between 23 and 30 to tackle the challenges of climate change through traditional values, teachings and practices.
Adamek does all this work—for which she was named one of Canada's Top 25 Women of Influence in 2021—because of what others have done for her. She celebrates emerging leaders the way she was celebrated. And that's why, on June 14, she and AFN Yukon will be hosting the inaugural Indigenous Post-Secondary Grad Celebration for students who graduated this spring.
She hopes this ceremony will be exactly what the new cohort of 2021 need.
"Youth are the leaders of today," said Adamek.
"By holding them up and supporting them through advancing their leadership, resilience and knowledge, they will continue to truly make a difference in their communities across Canada and beyond."
Monday, June 7, 2021 in Indigenous, Leadership
Share: Twitter, Facebook