COVID-19 is a medical chameleon—and the delayed onset of its symptoms has been one of the most challenging aspects of managing this pandemic. Often, the first outward signs of the disease are a fever or sore throat that begin several days after infection. But even before these symptoms reveal themselves, infected people excrete the virus in their feces.
This means that wastewater facilities can act as a kind of canary in the coal mine. The presence of the virus in sewage can alert public health officials that COVID-19 is spreading silently in the community— but only if wastewater is actually being tested.
Since the early days of the pandemic, researchers at Carleton University have been providing the City of Ottawa and local public health officials with updates on virus levels in different areas of the city by testing wastewater for the presence of the virus that causes COVID-19. Experts in environmental engineering and microbiology have collaborated to help officials anticipate trends by identifying increased levels of COVID-19 before infected people begin presenting themselves at testing sites.
"After the initial shock of the pandemic, the global research community came together quickly," says Banu Örmeci, a professor of Engineering at Carleton and co-chair of the International Water Association's COVID-19 Task Force.
"There was a lot of knowledge-sharing on developing the methods to do this. Everyone was very open and collaborative, and groups working in different countries were able to progress at similar speeds because of this."
Örmeci partnered with the city and deployed quickly. By April 2020, she began collecting and testing Ottawa's wastewater with Research Associate Richard Kibbee. That initiative has since grown into a multi-site wastewater monitoring system that includes Carleton's campus and some residence buildings. Soon, it will expand as treatment plants in other cities begin sending wastewater samples to her lab.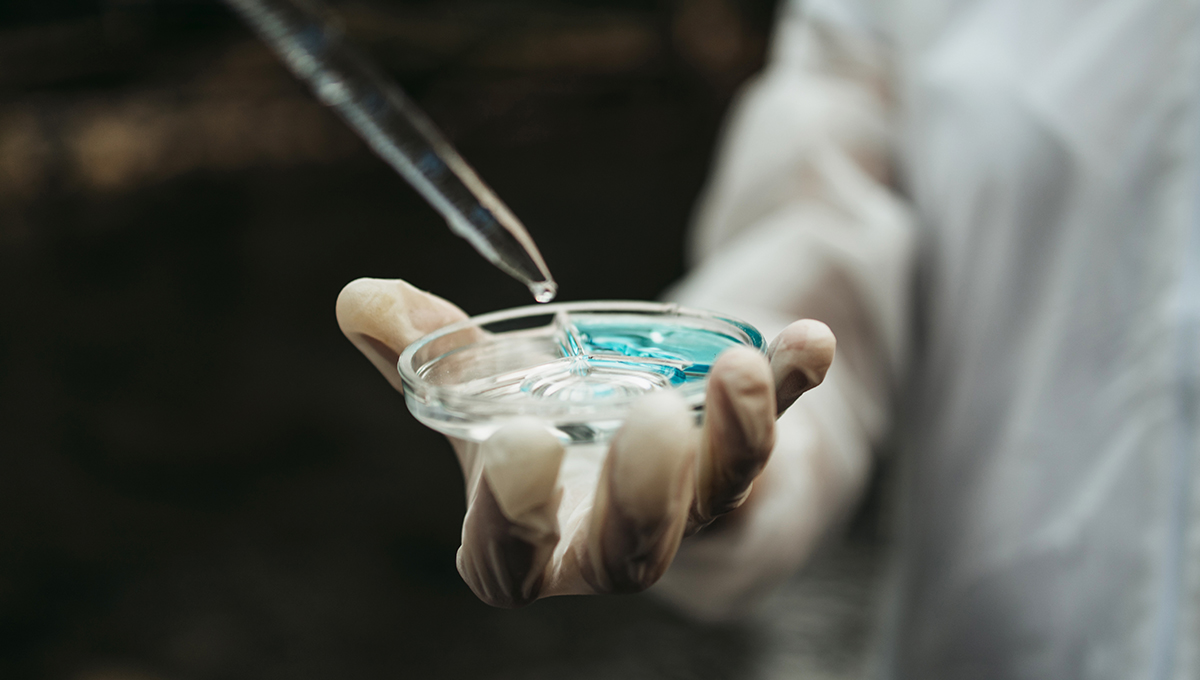 Pinpointing Where Virus is Circulating
"We have the ability to measure the levels of virus in the city, and also where in the city the virus is circulating," says Örmeci.
"We have correlated the test results to public health data and are able to predict trends before they show up in a clinical setting. Our results from Carleton's wastewater have also shown good correlation with COVID-19 incidence on campus and have assisted the university in its decision-making."
To make it all happen, members of Örmeci's lab have been working long hours. To comply with public health protocols, the researchers have split their lab time into shifts, which has pushed some of the work outside of standard office hours.
And the evolution of the virus has demanded continuous innovation in testing methods. To adapt to changing circumstances and develop molecular methods for detecting variants of concern in wastewater, Örmeci has relied on the expertise of Alex Wong, an associate professor in Carleton's Department of Biology.
"COVID-19 can really throw curveballs," says Örmeci.
"In late December, we had a vaccine, and everyone was happy. Then they found out about the B.1.1.7 variant in the U.K., and now other variants as well. We don't even know what some of these variants are, even though they are here already. The coronavirus can mutate very quickly, and it is now very important to be able to detect the variants."
Coping with wastewater dilution has also been a challenge. As the winter snowpack melted, Örmeci's team had to adapt their methods to accommodate for increased volumes of water.
"There needs to be continuous refinement for changes in wastewater characteristics," Örmeci says.
And even as vaccine rollouts have provided a degree of optimism about the future, wastewater testing will likely still be necessary in the near term.
"There will be a need to continue these tests on an ongoing basis, but the nice thing about the methods that we are using is that you can scale them up or scale them down," says Örmeci.
"We can test for the whole city of Ottawa, or we can do Carleton campus, or we can do it for a single building. Going forward, COVID-19 is most likely to be part of our lives for some time. There will be more variants and, even after vaccination, it will be important to monitor for levels of the virus and also the percentages of different variants that emerge."
Örmeci credits the project's success to the dedicated work of team members Kibbee, Chanchal Yadav and Carolin Bitter.
"We have an amazing team of students and researchers at Carleton. None of this would be possible without them."