By Lesley Barry
Photos by Justin Tang
Consider the great tracts of uniform houses rolling out across Canada as homebuilding continues apace. Convenient and affordable enough for masses of people, they are nevertheless bereft of individuality and oblivious to the shape, sense or feel of the land beneath their foundations.
Then consider an alternative: a home designed for a specific person and a specific context, using creativity, a clear conceptual strategy, and all of the tools and technologies of today.
HERE+NOW
Considers Alternative Home Design
This was the challenge laid down to Architecture students in the prestigious 2017 HERE+NOW design competition run by the American Institute of Architects, Custom Residential Architects Network and the Association of Collegiate Schools of Architecture (ACSA).
The submission sent in by Carleton Architecture graduate Jesse Bird was one of nearly 200 from students at 52 architecture schools across the United States and Canada. Creating the project was the substance of his fourth-year course with Associate Prof. Sheryl Boyle, and he counted the learning process as reward enough. Then, on the commute home from work one day, he received a text on his smartphone from ACSA announcing his first-place win.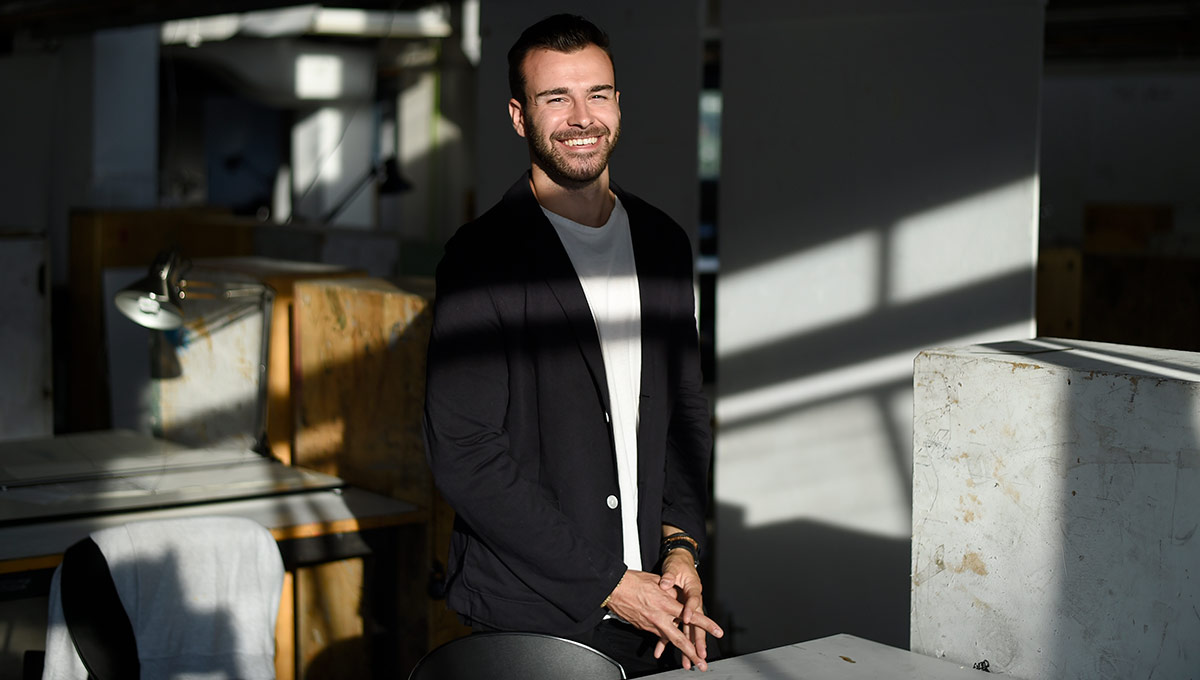 "I remember looking away from my phone, then back, then away and back again, just trying to take it in. I almost missed my stop, because I wasn't focusing on anything else."
Bird, who completed his Bachelor of Architectural Studies degree in the spring, knew the precise location for his envisioned custom home—he had seen it during one of two summers planting trees in central British Columbia.
The fast-moving, glacier-fed Upper Squamish River twists through a wooded valley bordered by mountains on both sides. The semi-isolated area—it lies west of the highway linking Vancouver and Whistler—is popular for hiking and climbing and the river, with its sandy spits and pebbled shore, offers excellent fly fishing. On a slope rising near the curve of one of the river's hairpin turns, Bird sited his residence.
Ontario born and bred, he was drawn to British Columbia's spectacular scenery and laidback lifestyle:
"When I was thinking about a location for the project, it felt right to choose a place that was intriguing to me and that I felt a strong connection to."
The fact that the river valley is a flood plain raised the bar.
"I dove deep into site analysis and critical thinking of what environmental design can produce in terms of residential construction. The project started with understanding how the landscape and natural surroundings were shaping the valley itself. The delicate nature of the landscape prompted a sensitive approach. For example, an obvious step was to elevate the buildings using stilts, which also produced an impression of lightness."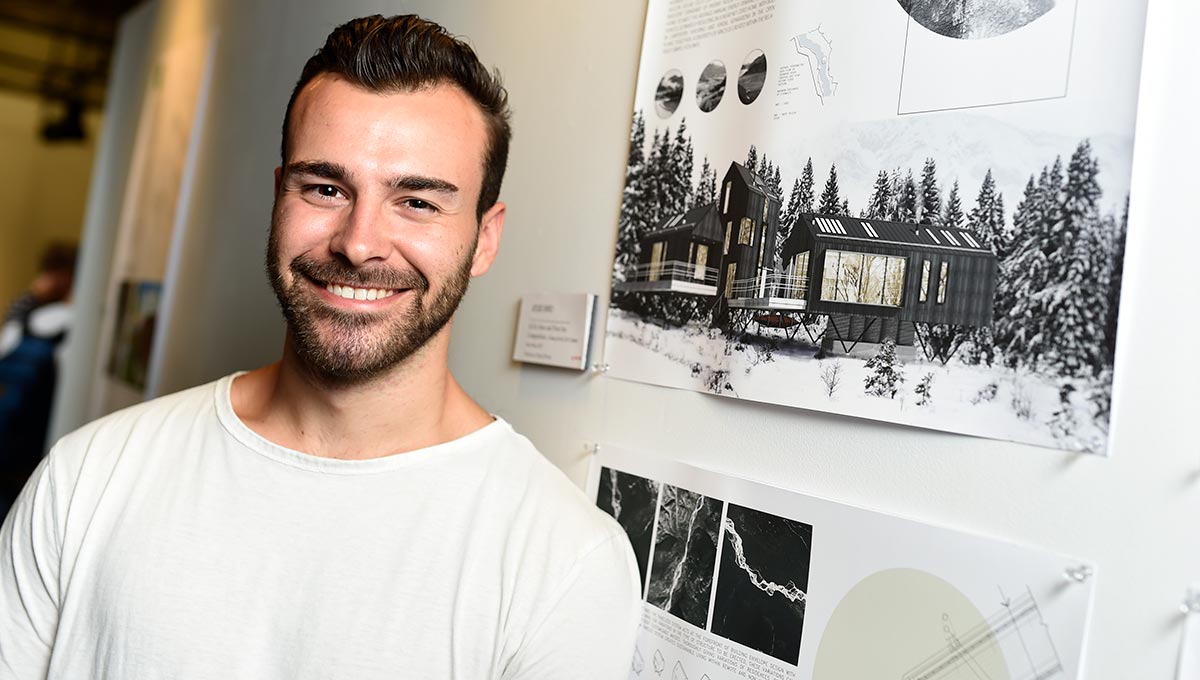 The design strategy extended to using local woods and materials for construction and choosing simple, uncluttered forms.
The competition stipulated identifying a client for the design, so Bird drew on his interest in environmental sciences to choose a flood analyst in need of a research facility.
The project consists of three structures built in sequence: first, the primary residence of 630 square feet with a master bedroom, full bathroom and large living space; second, a two-storey research space of 650 square feet aligned with views up and down the valley; and third, a tiny guesthouse of 260 square feet.
Producing Almost as Much
Energy as they Consume
The buildings are near net-zero constructions—in other words, they produce almost as much energy as they consume. Bird's attention to how they are sited in relation to sunlight and wind patterns, and the materials he selected, lowered their requirements for additional heating and cooling.
"The structures were designed to be in harmony with each other and with the natural elements surrounding them, and this supports and expands the client's own sense of connection to the landscape," he reports.
Bird is currently interning at an architecture firm in Ottawa and plans to return to Carleton's Azrieli School of Architecture and Urbanism in 2018 to take a master's degree.
At the end of this September, he was to fly to Miami with Boyle to receive his HERE+NOW award at the 10th annual ACSA conference. The trip is part of his first-prize win, along with US$2,000 and the pleasure of knowing his work has been recognized by professionals in his chosen field.
"It was totally unexpected," says Bird, recalling the moment he learned that he had won. "Unexpected and amazing."