This past March, a unique music program began at Elizabeth Bruyère Hospital in downtown Ottawa, where people living with dementia and their caregivers gathered each week to make music, reminisce about the past and connect with others.
Old friends were reunited, favourite memories were recounted, original poetry and songs were composed and impromptu dance solos soon followed. The Music Matters program was so successful, in fact, that participants will showcase their work on Sunday, May 1 at the National Arts Centre.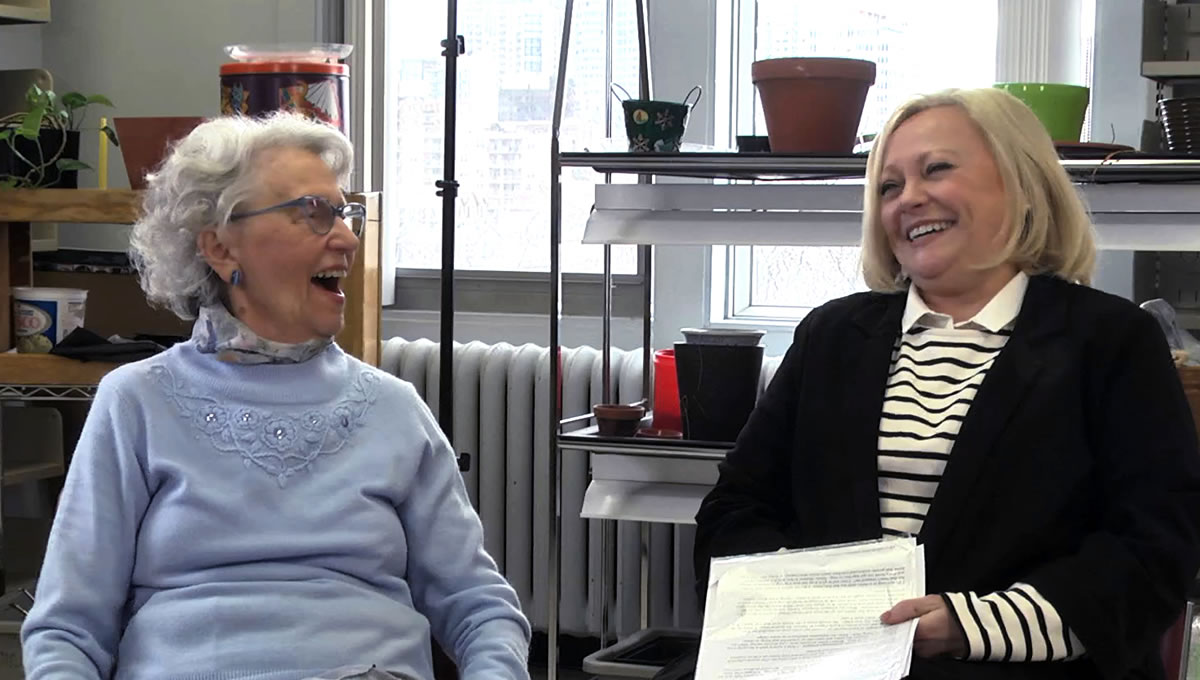 Music Matters is co-ordinated by Tracy Luciani, who works at Bruyère Continuing Care and is the president of Artswell, a registered charity dedicated to improving the quality of life and well-being of individuals living with the effects of age, illness or injury.
New tunes, vocal exercises and guitar are arranged by Julia Churchill, a jazz musician and improviser, also from Artswell. She is joined by Jesse Stewart, a Juno award-winning music professor at Carleton University whose percussive skills keep the program going at a steady beat.
Together with filmmakers Christopher Rohde and Kenneth Warner, they will create a documentary to commemorate and showcase the music-making process.
And just when the level of collaboration seemed to have reached a peak, another set of enthusiasts joined the team. The health benefits of Music Matters are being formally evaluated by Carleton Health Sciences Prof. Renate Ysseldyk and students Noah Latchem, Anita Sengupta and Angela Paric.
Through a series of short surveys, open-ended interview questions and observational measures, both the group identity and the individual health benefits of Music Matters will be captured.
Music-making has become increasingly recognized as a cognitively demanding process that may be beneficial to brain functioning, and as such could be particularly useful in slowing cognitive decline among healthy, older individuals, as well as those with age-related diseases such as dementia.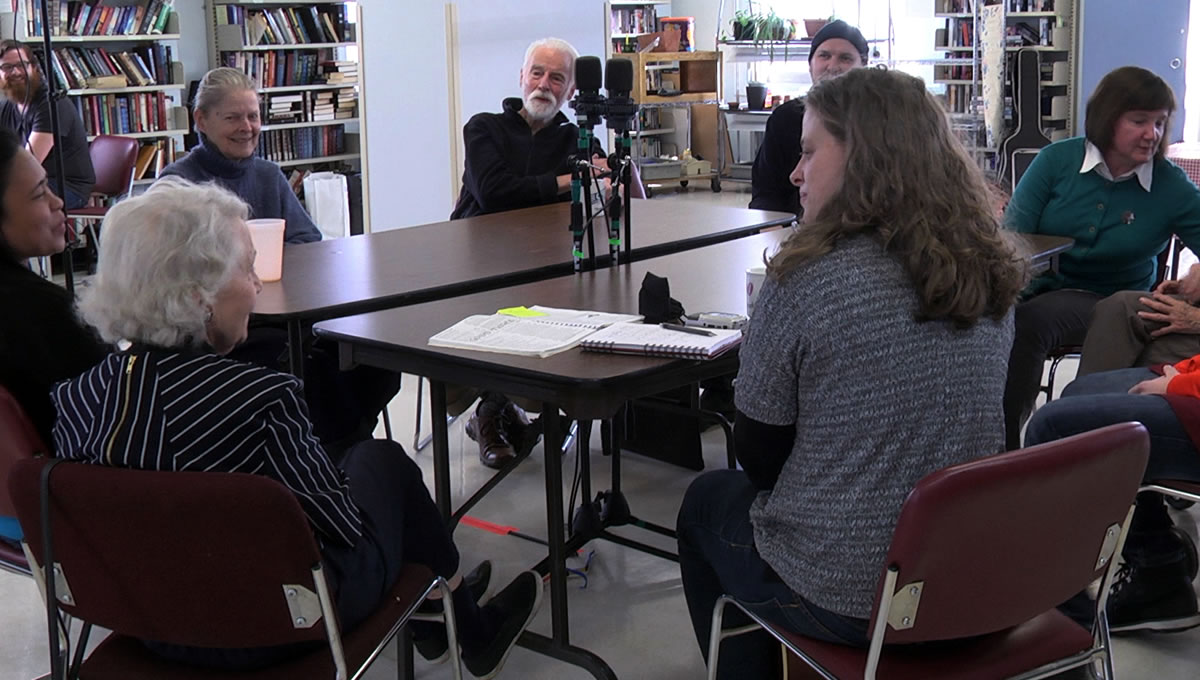 The social element inherent in music-making by a group has also been found to foster emotional regulation, social connectedness and improved health. With this in mind, the musicians experimented with various instruments and exercises to enhance the program and encourage socialization.
During the first week, participants used an assortment of percussive tools to intensify Stewart's hand drumming. A few weeks later, the calls of loons and chickadees emanated from a peculiar looking collection of instruments which, in concert with finger tapping and mouthed "whooshes," filled the room with sounds of ocean-side walks and rainy spring afternoons.
It was a chance for everyone's inner goof to take centre stage.
This shared musical experience also conjured fond memories and the program quickly became fertile ground for storytelling.
Reflections on the past and present provided the lyrical basis for a new group song that will be featured during the final performance.
And on one special afternoon, a 90-year-old participant living with dementia recited an original poem that captivated the audience.
While she spoke, emotions became increasingly palpable and an important theme emerged: individuals living with dementia should be embraced for who they are and who they can still become, rather than noticed only for what they have lost.
The Music Matters group is a community where memories, ideas, personalities and individual quirks are all welcomed with open arms. It is led in partnership with the Alzheimer's Society of Ottawa and Renfrew County and funded by the Community Foundation of Ottawa.
Tuesday, April 26, 2016 in Arts and Social Sciences, Music
Share: Twitter, Facebook