As we approach International Women's Day on March 8, 2021 and mark the start of International Womxn's Week in Ottawa, it remains a hard truth that systemic roadblocks are still faced by many women pursuing careers in science, technology, engineering and math (STEM).
While women repeatedly overcome these barriers in both academia and the workforce, there are enthusiastic efforts from allies in industry and institutions worldwide to oppose these unwarranted hurdles. Carleton's newly launched Women in Engineering and Information Technology program (WiE&IT) is taking up that challenge.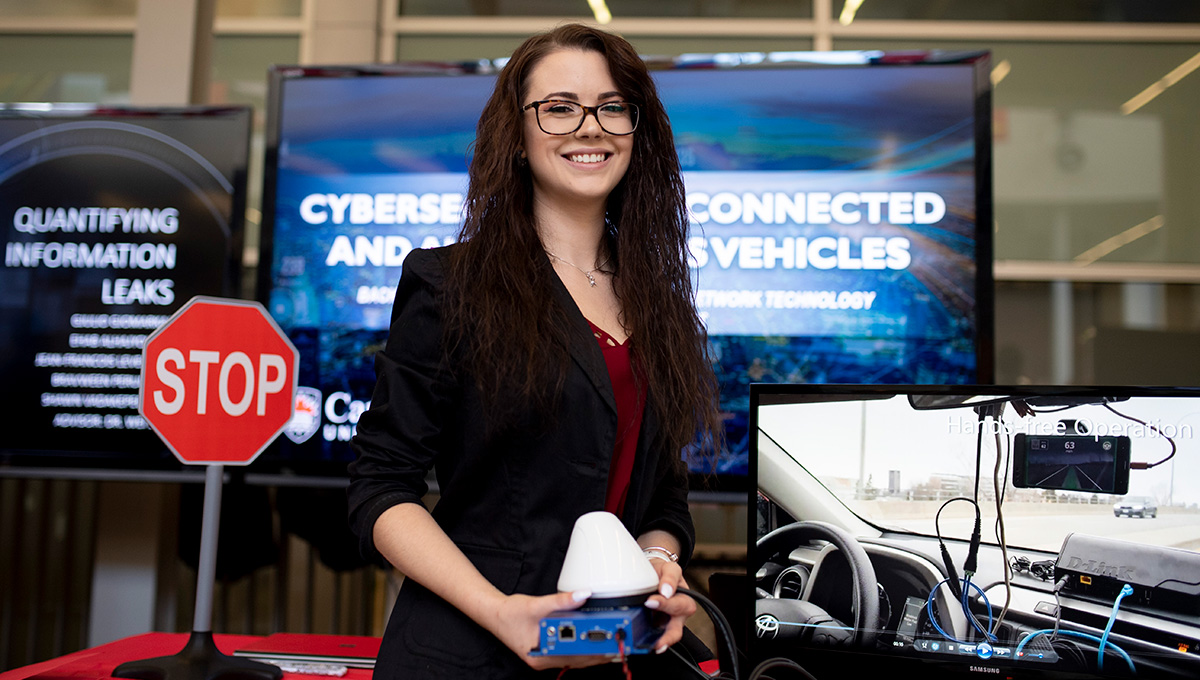 More women than ever are studying engineering and information technology (IT) at university, but women continue to face unique barriers throughout their education and in accessing careers in the field after graduation.
As one of the first sponsored programs of its kind in Canada, the WiE&IT program will be led by Carleton's Faculty of Engineering and Design, with financial support from nine industry and government partners. The program is another step toward closing the STEM gender gap, providing the necessary tools and knowledge for women students to successfully transition into the workforce.
The WiE&IT program will provide learning and development opportunities for both undergraduate and graduate-level women within Carleton's wide range of engineering and information technology programs. Starting in fall 2021, the program will host events that foster relationship building and mentorship, as well as a special fund to support allies in meeting equity, diversity and inclusion goals. The program will establish a comprehensive network of ambassadors and volunteers, roles that are crucial in challenging the public perception of women in STEM.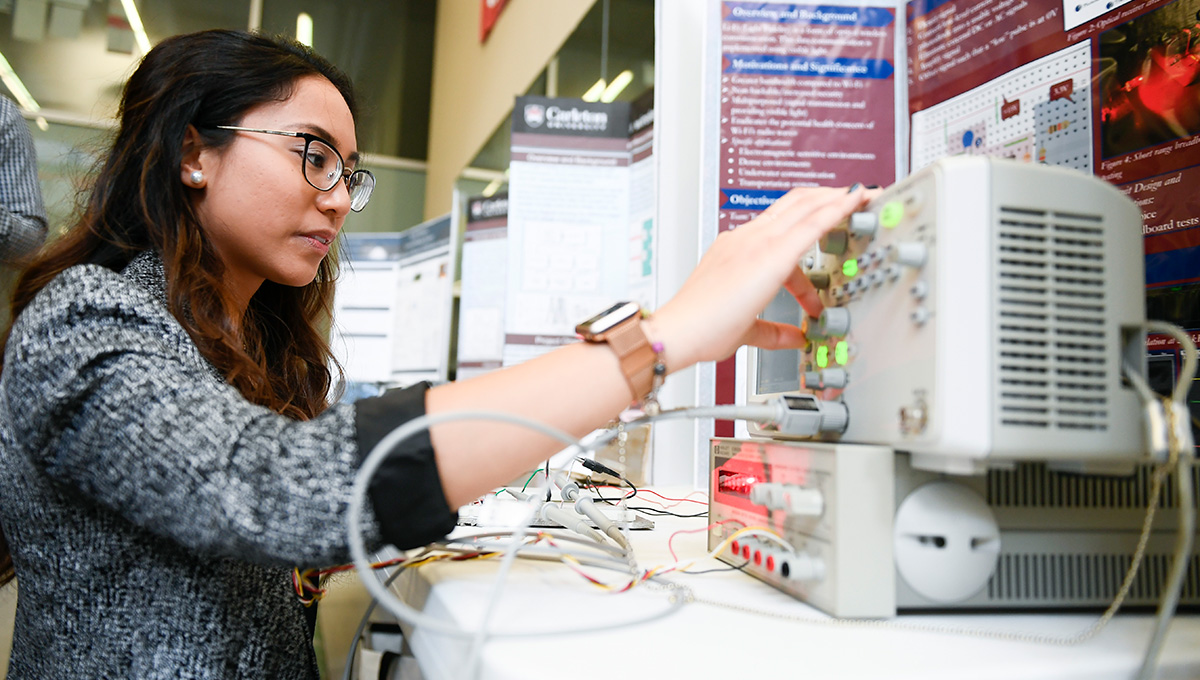 Forming Meaningful Professional Networks
As a collaborative program, WiE&IT aims to unite individuals, community organizations and industry partners committed to supporting women in engineering and IT. Carleton knows the future of STEM requires equitable and competent professionals and that when we discourage women from the industry, we miss out on a wealth of knowledge and creativity.
Engineering and Design Dean Larry Kostiuk says Carleton is committed to developing and promoting an engineering and IT culture that supports women.
"By collaborating with a variety of partners through this initiative, we will connect students to industry professionals, equip students with the tools and knowledge to succeed in the workplace, and foster inclusion in engineering and IT."
The program will provide women with access to industry tours, industry talks and "Candid Conversations," a safe space where students can ask about professional and personal experiences in the workplace. Networking sessions will also give industry partners the opportunity to engage directly with students, encouraging the formation of meaningful professional networks. The program will also provide tangible resources that increase the visibility of women role models and ambassadors.
Banu Örmeci, Jarislowsky Chair in Water and Global Health and faculty adviser for Carleton University's Women in Science and Engineering (CU-WISE) chapter, says supporting women in engineering and IT "ensures more creative and viable solutions to the world's most pressing problems."
"By connecting our students with industry through the WiE&IT program, we can enhance women's educational journeys and help to close the gender gap in STEM."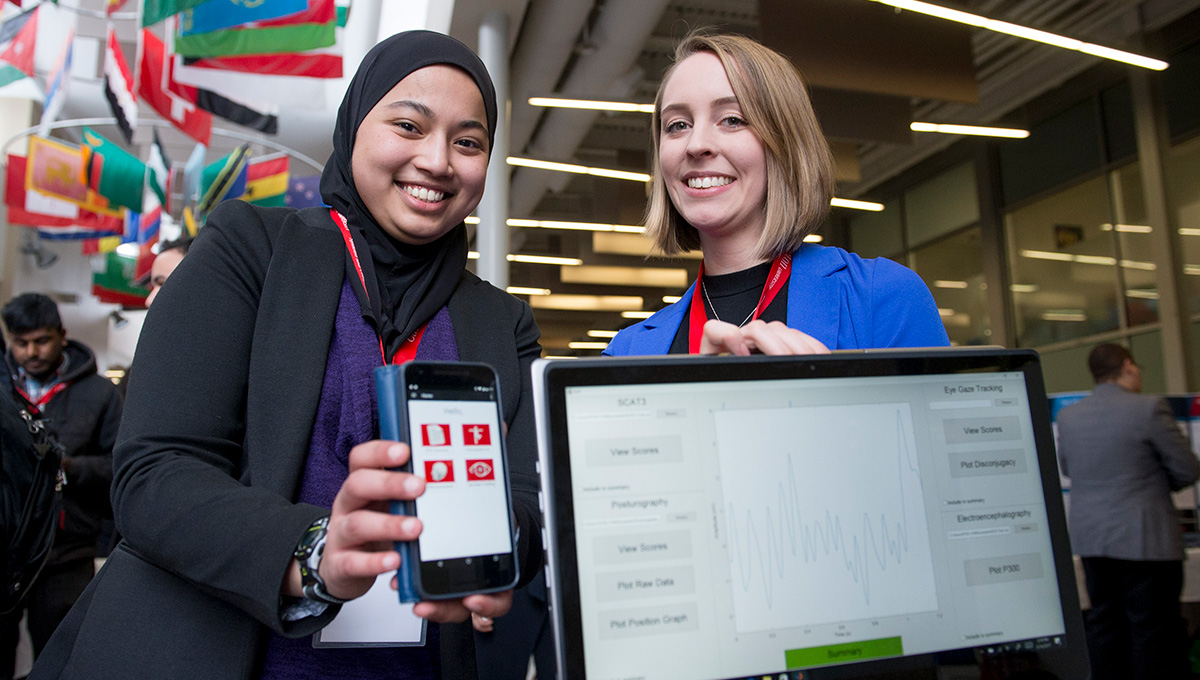 Fostering Inclusion for Educational Journeys
Industry and government partners supporting the program at launch include Trend Micro, the Canadian Nuclear Safety Commission, CGI, Gastops, Leonardo DRS, Lockheed Martin Canada, Amdocs, EllisDon, and Ross.
By fostering inclusion for educational journeys in STEM, the WiE&IT program seeks to make roots in the community and industry. The program will work to increase diversity, inclusion and the visibility of women in the engineering and IT workforce by providing practical resources to women and fostering purposeful relationships with industry partners.
As Carleton's Faculty of Engineering and Design hosts some of the most comprehensive STEM programs in Canada, the faculty has a responsibility to work toward closing the STEM gender gap. While Carleton's innovative and unique programming is an important component towards gender equity in STEM, the implementation of the WiE&IT program is a commitment to continue to inspire, encourage and include women for a more skilled and inclusive STEM future.
By helping women access some of the fastest-growing and highest-paid jobs of the future, we can ensure a diverse, talented workforce that can tackle the world's most pressing problems.
Carleton is committed to #CUEveryStep in closing the STEM gender gap with #WiEIT.