By Joseph Mathieu
Photos by Chris Roussakis and Dominion City Brewing Co.
In 2018, amid a deluge of news stories about hate rallies, divisive politics and asylum seekers, Josh McJannett, the co-founder and owner of Ottawa's Dominion City Brewing, was nagged by a persistent question: What are we doing for others?
"I remember feeling very urgent about the state of the world," says McJannett, who graduated with a Journalism and Political Science degree from Carleton University in 2007. "And frankly, I still do now."
A seemingly unrelated event — the Ontario government's decision to lower the minimum price of a beer to $1 — brought forth an answer.
Dominion City's response was a limited-edition blond ale called Buck-A-Beer. It cost $3.50 per can and $1 from each sale went to United for Refugees and Refugee 613 to help resettle refugees in Ottawa.
That now seems like a minor effort, says McJannett, but at the time it felt risky. The day the beer was released, hundreds of customers lined up. By 3 p.m., the 8,000-can run had sold out.
Although that beer disappeared quickly, the sentiment remained: How can we help?
In its six years, Dominion City has built a brand of craft beer in colourful cans made from locally-sourced grains, hops and yeasts. The brewery's co-founders — McJannett and fellow Carleton graduates Andrew Kent and Alex Monk (who is no longer with the company) — regularly point out that beer and community go hand-in-hand.
Beer is ideal for social gatherings and for celebrations, and by partnering with local causes and charities — often planning out such efforts over pints — the brewery redefines the term "social lubricant."
Dominion City followed up Buck-A-Beer with Safer Shores IPA to raise funds for Matthew House Ottawa and Carty House, two charities that support refugee claimants in Ottawa. Last year it raised more than $2,500 and the initiative has relaunched this summer.
Its latest annual Makin' it Grain beer and food festival raised funds for Operation Come Home, which supports and engages homeless and at-risk youth.
Now McJannett is using his platform to push for more diversity in the craft beer industry.
Together with Kitchener, Ontario-based consultant Ren Navarro and her company Beer. Diversity., Dominion City created a scholarship in Niagara College's brewing program for students from underrepresented communities. It is also a seed funder of the Canadian Brewery Inclusion Toolkit, a forthcoming set of training materials by Beer. Diversity.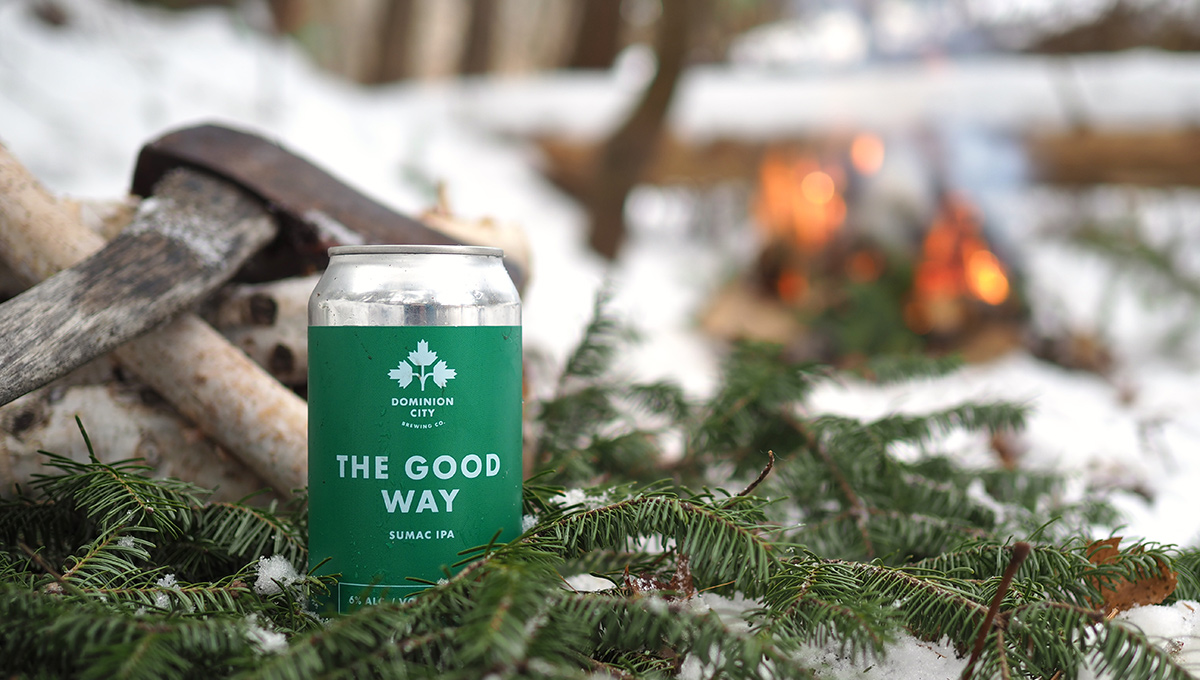 Hands-On Evidence
After graduating from Carleton, McJannett worked as a lobbyist for eight years but was envious of craftspeople who had something tangible to show for their day's work.
"I had this burning desire," he says, "to make something with my hands."
Without enough physical evidence of his daily toil, McJannett decided to try homebrewing with friends.
In early 2014, he and Kent and Monk — who got degrees is Directed Interdisciplinary Studies and Political Science and Economics, respectively — walked into an empty unit in an industrial area in the east end of Ottawa.
The trio set up their first stainless steel brewing tanks with financial support from family and friends in exchange for monthly growler dividends. They gained steam with a taproom attached to the brewery thanks to $20,000 raised through a Kickstarter campaign.
From inception, the brewers used local supplies to make their beers. They wanted their product to capture a sense of place — to pay homage to the land.
But over the years, particularly after the release of the Truth and Reconciliation Commission's final report in 2015, McJannett realized that certain parts of local heritage weren't included in their vision.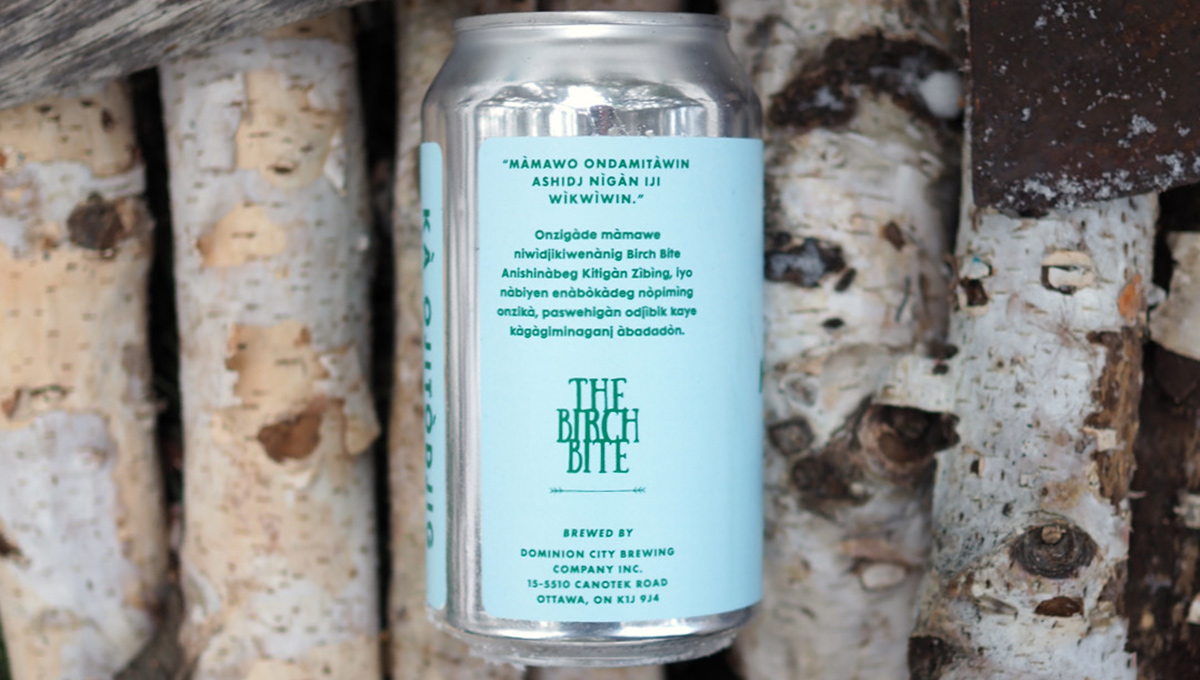 Tangible Reconciliation
The concept of "community-based reconciliation" first came to McJannett's attention when he heard about the Chimeda Community Paddle. Since 2013, Chimeda has teamed up Indigenous and non-Indigenous youth for paddling adventures down the Gatineau River from Wakefield, Que., to Ottawa.
McJannett reached out to Scott Duncan, one of Chimeda's co-organizers, to learn more about the project.
In 2019, over beer and fish tacos, Duncan introduced McJannett to Anna Cote and Mike Diabo, a chef and a high school science teacher from the Kitigan Zibi Anishinabeg First Nation. They brainstormed ideas around how Dominion City and Cote's restaurant, The Birch Bite, could collaborate.
Together, they hunted, harvested and foraged food from the Kitigan Zibi area to create The Good Way: a cattail root and sumac IPA and a four-course, Indigenous-inspired dinner that took place last November. The event raised funds for the Kitigan Zibi Canoe and Kayak Club, which supports Chemida, and celebrated connection between the Anishinaabe people and the land.
"This dinner is important because it's about moving forward, working together in a good way," Cote says in a mini-documentary about the collaboration.
"We've spent the last 10 months working with Dominion City, talking about Anishinaabe history, going out on the land, hunting and gathering ingredients for the dinner with love and respect.
"I believe we should be putting a spotlight on all the amazing things that Anishinaabe people are doing. That's how we are going to empower each other."
For the average Canadian, reconciliation can often feel abstract. It's difficult to know what kind of practical things one can do.
McJannett says that his community is looking for ways to help — which is exemplified by the fact that fundraising dinners and beers sell out.
McJannett hopes his community-focused brewery can help find more ways forward.
"In the last number of years, a lot of what I thought I understood has definitely been challenged," he says.
"That can sometimes feel a little tricky or alienating. It's unsettling. And my answer to it now is just to try to find some way to take any kind of small action that can to nudge us towards what I want us to be."
Thursday, August 6, 2020 in Community, Entrepreneurship, Graduate Students
Share: Twitter, Facebook