As the continent struggles to come to terms with systemic racism, Carleton University has been accelerating its efforts to ensure that all members of the campus community feel welcome and supported.
"We are fortunate that Carleton is a diverse community, but we are certainly not immune to the systemic issues that pervade society, and we must continue our work in the spirit of continuous improvement," says Michael Charles, University Advisor and Director of the Department of Equity and Inclusive Communities (EIC).
"Notably, in terms of the continuum of work from anti-racism to EDI, in some aspects we remain at the 'awareness raising, scanning and planning phases,'" says Charles, noting that an estimated 47 per cent of Carleton students self-identified as racialized in a recent national universities survey.
"We've taken some important steps and have certainly laid the groundwork for significant improvement. But we're really at a foundational or early stage of our strategic development in this area."
There has been steady progress at the university in the past year, including initiatives to encourage more diverse hiring practices, the creation of a full action plan for a more engaged and inclusive Campus Safety Services, and comprehensive data collection on human rights complaints.
Moreover, there is an emphasis on equity, diversity and inclusion (EDI) in the brand new Strategic Integrated Plan (SIP) and an Equity and Inclusive Communities Advisory Group was launched to amplify, leverage and strengthen institutional efforts, such as the successful inaugural Inclusion Week in November 2019 and a recent pan university workshop on EDI in the COVID-19 virtual world.
That development must be guided by the ethos of fairness and justice that has underlain Carleton's evolution from a university with community roots into a global institution.
"As a university of national and international reach and connection, we are deeply mindful of the tragic and horrendous police-involved events that have recently taken place in the U.S. and Canada," President Benoit-Antoine Bacon and Charles wrote in a statement at the end of May.
"We understand that these events are not isolated but are situated within intergenerational memories and histories of violence against Black, Brown and Indigenous peoples on the continent. Our thoughts are with members of the African diaspora within our community and beyond. As a supportive and caring community of communities, Carleton is here for you."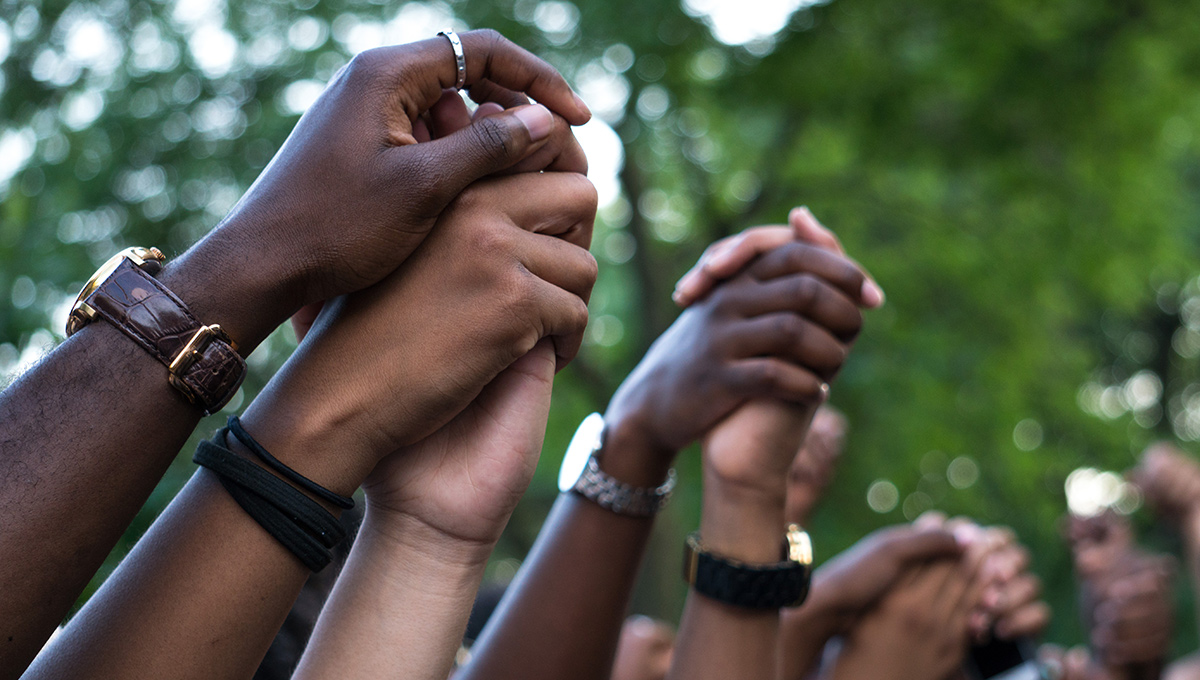 Ongoing Human Rights Training
The steps taken at Carleton include EIC-led human rights training and cultural competence education for student orientation leaders, as well as unconscious bias training around academic hiring and cultural competency education for faculty and staff.
The university also adheres to a robust Equity, Diversity and Inclusion Action Plan for the appointment of Canada Research Chairs, around which members of Carleton's Office of Research Initiatives and Services and EIC partner.
Meanwhile, the draft SIP, which was approved by the university's Board of Governors on June 2 and will be officially launched in the fall, acknowledges a pervasive need for greater understanding and commitments to Indigenous ways of being and knowing, accessibility and EDI, and calls upon the campus community to "work together in ways that also demonstrate our commitment."
The plan will help Carleton make "progress in equity and inclusivity across our organization and across the academic and research enterprises" and, at the same time, aims to "strengthen employee recruitment, retention and advancement."
One example of this mindset is the online workshop that EIC hosted on June 3, which focused on how to integrate EDI into the ways in which people are working and learning remotely.
Nearly 140 faculty and staff participated — a record for a stand-alone EIC event — and discussed ideas such as the need to "establish multiple channels for continuous and transparent communication to address connection and cohesion gaps," and the importance of making it explicit early on that there is "zero tolerance for discrimination and online harassment on human rights prohibited grounds."
Participants were also encouraged to "lead with inclusion in front of mind" and to "consider questions of access, disability, engagement and decolonization . . . in course design, including syllabus preparation and strategic and operational planning, as a first rather than last consideration."
"The workshop was a tremendous success," says Charles, "and will be a jumping off point for a number of workshops that will take place in the fall."
Another example of progress is the recent creation, within EIC, of the EIC Advisory Group — a diverse body of students, staff, faculty and external community members dedicated to the strategic integration of EDI planning into the work of the university. The advisory group has already begun its work, completing a survey assessing EDI successes and opportunities across campus and beyond and meeting to discuss the findings.
"We have a long road ahead to travel," says Charles, who would like to see the spectrum of efforts from anti-racism to EDI at Carleton reach the same leadership level as the university's work on ensuring the campus is accessible to people with disabilities, support for survivors of sexual violence, and more recently, the Indigenous Calls to Action in Carleton's recently released Kinàmàgawin report. "We're still building other aspects of our EDI infrastructure and programming, and lots of education and buy-in has to happen along the way."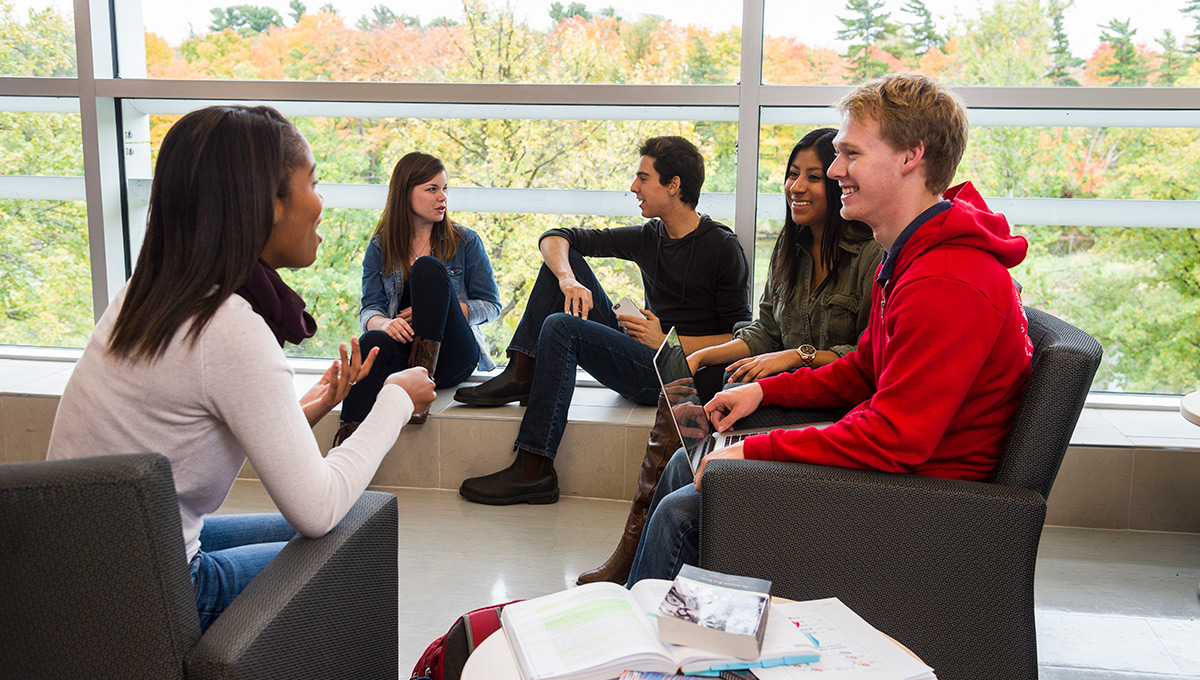 Pilot Project at Campus Safety Services
At Campus Safety Services (CSS), which has a unique responsibility to build trust and collaborative relationships with all members of the campus community, the Engagement and Inclusion Officer (EIO) Program saw the hiring of Special Constable Devon Reeves as a pilot project back in January — the first program of its kind at a Canadian university.
Reeves' role, which was supposed to continue until the end of April but was cut short by the pandemic shutdown in mid-March, "represents the department's effort to be an active partner in improving the campus climate."
The aim of the program, which is aligned with the innovative CSS Action Plan, is to "engage and interact with our campus community while also building mutual respect and trust between community members and officers." (The action plan itself expresses engagement as a function of relationship-building, unconscious bias and cultural competency education, reviewing employment systems, and resource sharing with enhanced transparency, communications and program evaluation).
CSS Director Brian Billings, who helped bring the EIO program to Carleton after seeing its successful implementation at the University of Iowa, is now formalizing the job description for a renewed special constable in this role in September.
"Through this program we look forward to continuing to work with campus partners to enhance our services and programs and our engagement with all members of the Carleton community," says Billings.
"We have to work hard to constantly engage, communicate and educate — and to constantly evaluate our effectiveness — and we're currently looking at how to use digital technologies to do this in creative ways when students are not physically on campus."
Under the Action Plan, training and education for CSS staff is being updated to enhance understanding and skills related to problem-solving in an increasingly culturally diverse campus population. Training will include understanding and mitigating unconscious bias, cultural competency, anti-racism techniques and combatting bigotry, with a particular focus on de-escalation, the exercise of discretion, response and prioritization.
Beyond training current officers and improving collaborative community engagement, CSS also plans to work with EIC and Carleton's Human Resources Department to review current recruitment practices to ensure inclusivity. CSS wants to increase representation of women, racialized people and other members of equity-seeking groups so that the CSS team is more reflective of Carleton's diverse community.
Moving forward, CSS will work with EIC under the terms of the Action Plan to create a statement of values that reflects its commitment to EDI in its work, and to enhance accountability. CSS plans to evaluate its progress to ensure that positive interactions and outcomes are always being achieved.
"Together we can all be agents of positive culture change, and the EIO program is one of CSS's initiatives to help foster and ensure an inclusive community at Carleton," says Billings.
"Initial feedback from the EIO program launch and action plan release is very positive, but as a community and a campus safety and security service we all have much more work to do, and we are ready to make that change.
"This is important for our department," he adds, "and for the university."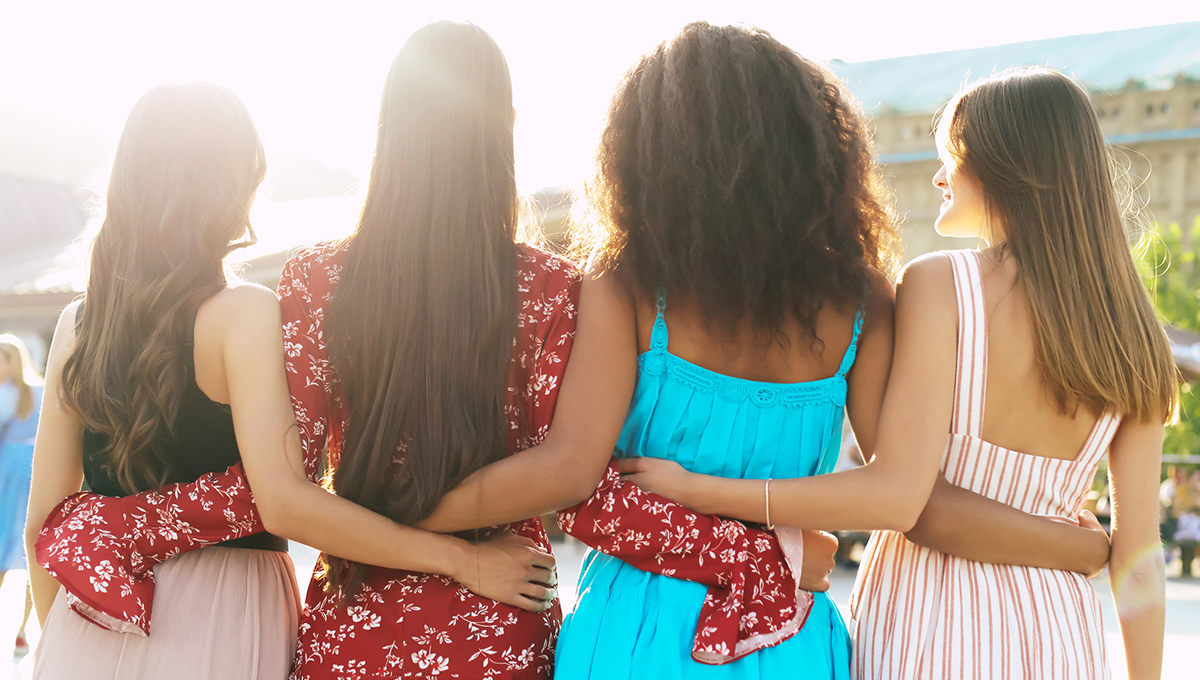 Supporting Students
EDI work is also continuing across all units at Carleton that focus on student services.
The Student Support Certificate program, for instance, which helps faculty and staff enhance their capacity to address student needs, has added an EDI concentration, and Cross-Cultural Competence Training is one of the mandatory workshops for people who want to attain the certificate.
Facilitated by Ikram Jama, EIC's senior adviser on human rights and equity, this training "is designed to explore the dynamics of cross-cultural interactions and will provide participants with the awareness, knowledge and skills needed to interact, communicate and provide support effectively across cultural differences."
Among the learning outcomes are an ability to express common barriers and challenges to intercultural communication, to examine the impact of assumptions and bias in cross-cultural communication, and to identify skills and strategies to interact and provide support in diverse cultural contexts.
"Our mission is to support students in achieving their academic, personal and professional potential through exceptional programs and services," says Vice-President (Students and Enrolment) Suzanne Blanchard. "We believe in a respectful environment for all, which is why we focused on making EDI the first concentration faculty and staff can receive as part of the Student Support Certificate."
To further these efforts over the summer and in the next academic year, Blanchard, Charles and Jeremy Brzozowski, Carleton's director of Student Affairs and Student Life, met during the week of June 1 with several executives from the Carleton University Students' Association (CUSA) to discuss how to better co-ordinate and work together.
"The meeting was really positive," says Brzozowski.
"It was an opportunity for student leaders from CUSA to share information with EIC and our student services leadership team on where we can effectively collaborative to have positive impact. It provided an avenue to share what groups are currently doing in this space, along with identifying further opportunities to partner and collaborative for more effective outcomes. Quite simply, we are at our best when we collaborate."
Traditionally, says Brzozowski, CUSA and staff from Carleton's Student Experience Office and International Student Services Office have worked closely on a number of initiatives because CUSA has the pulse of student needs and interests. But there are other areas in which they can collaborate to enhance EDI, such as Orientation activities and the annual Carleton Expo event.
"Recognizing that discussions are the first stage," he says, "we have committed to creating a space for our student leaders and members of the student life team to come together to design action plans around various deliverables. Whenever our teams look at programming, diversity and inclusion are priorities.
"CUSA has been very successful in the various campaigns that it annually designs from the ground up and its partnerships with campus stakeholders," adds Brzozowski.
"I also want to acknowledge the many CUSA clubs that have been doing excellent work in this space."
"CUSA knows that addressing racism and discrimination within our university requires close work with administration as the changes needed are systemic," says CUSA President Kathleen Weary, who met with Carleton administrators along with Tinu Akinwande, CUSA's vice-president Student Issues. "The ideas for change come from the grassroots, the students, but the impact must be institutional: dismantling the barriers that Black, Indigenous and students of colour face at Carleton.
"Carleton does well at celebrating and empowering diverse communities and voices on campus," says Weary.
"However, many students feel the university needs to do more. This is an area that will require constant attention, but we are committed to building on the work the university has been doing."