By Susan Hickman
Photos by Justin Tang
When entrepreneur Jason Garlough recognized a disturbing discrepancy between the liability of apples and nuts falling onto city streets and an unprecedented demand at local foodbanks, he co-founded a group called Hidden Harvest to help Ottawa become a food tree-friendly city by picking and sharing fruits and nuts that would otherwise go to waste.
The former software consultant was eventually approached by Carleton faculty members to see how they could help with research or project evaluation. And last year, Chloe Poitevin, a research assistant for professors Patricia Ballamingie and Irena Knezevic, started working with the group to determine its needs.
Now a framework for a social return on investment calculator is being developed that will measure Hidden Harvest's impact and help it make informed decisions.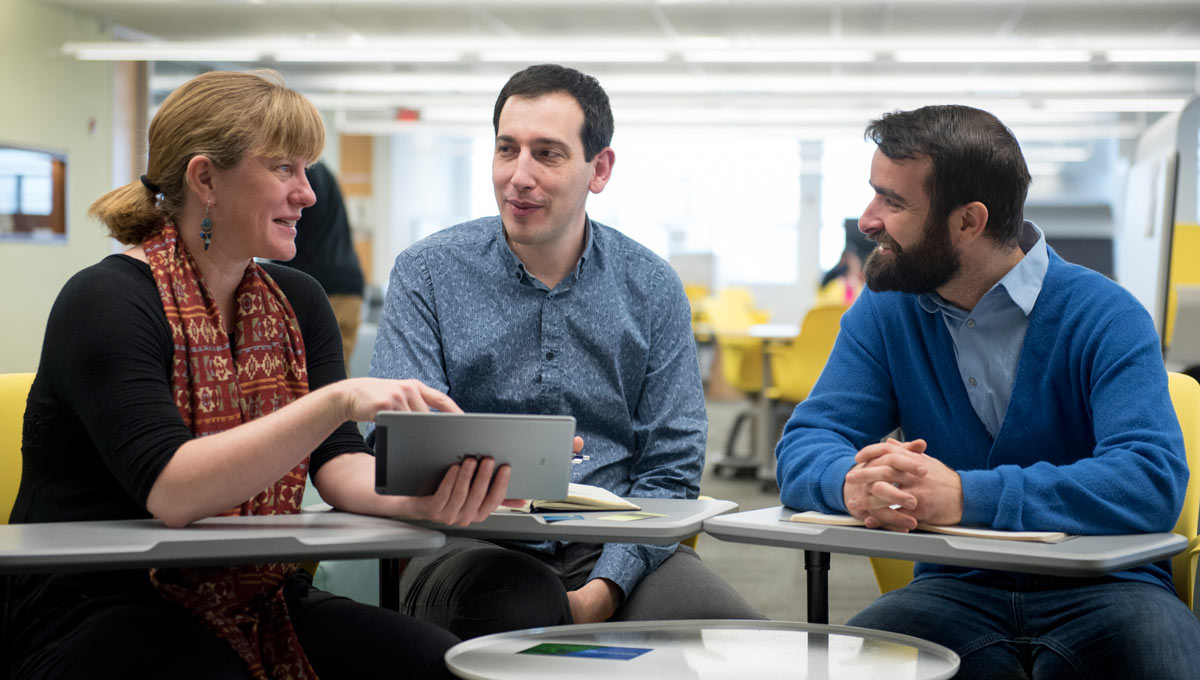 The Hidden Harvest – Carleton connection is an example of what can result from putting Carleton University researchers and students in touch with community organizations. And to celebrate the diversity of these kinds of connections, the university is hosting its fourth annual Community Engagement Event this month.
Garlough, now executive director at Ottawa Eco-Talent Network (OETN), an adviser pool that supports environmental sustainability projects, is on the engagement event's organizing committee and says this year's focus is on making connections.
"We hope to network with faculty, students and organizations with interests across many different sectors – health, technology, arts – and identify a few opportunities where a natural connection to sustainability or community brokerage exists."
Through OETN, Garlough continues to work with Carleton and other post-secondary institutions in the Ottawa area to generate and complete new projects.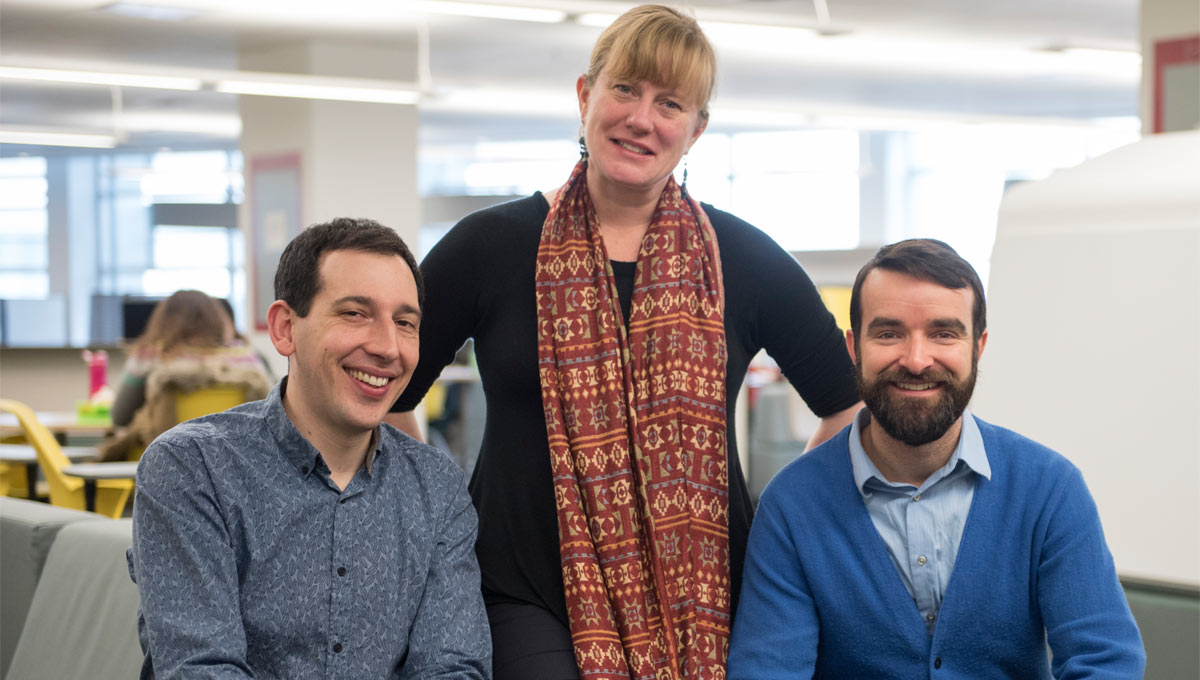 "We are working towards developing a network of not just post-secondary partners but also professional advisers who can work together to offer assistance to support community action on environmental sustainability," says Garlough.
University faculty members often don't know how to make connections with local organizations for their research students, explains Peter Andrée, principal investigator for the Community-First: Impacts of Community Engagement project (CFICE).
"Similarly, outside organizations don't know where to start to get into Carleton. These networking sessions give them a toe-hold into the university."
Marc-André Clément of Culture Shock Canada hip-hop dance troupe, together with Carleton multimedia design communication students, will kick off the February event by hosting a panel discussion called Community Culture Shock which will share insights on making community-campus partnerships effective.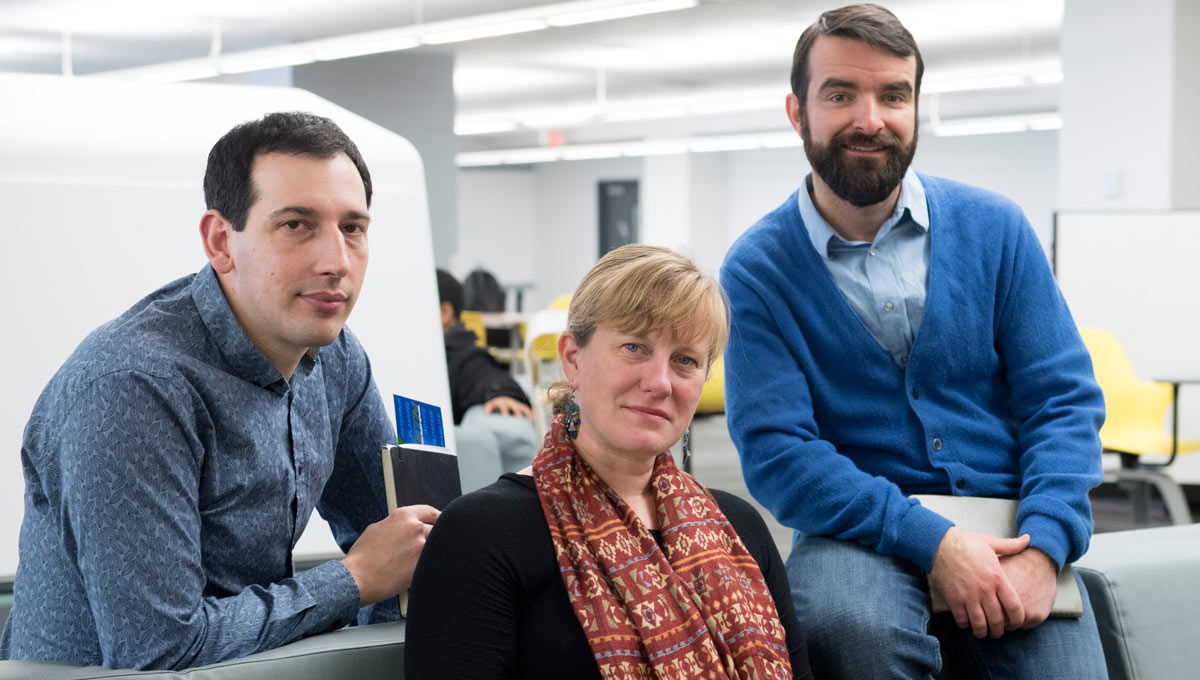 Such community organizations as Causeway Work Centre, Hub Ottawa and the Happy City Initiative have already registered for the Feb. 24 event. And faculty members and several award-winning students are planning presentations on their community-based projects involving everything from digital policy and human rights to music and math.
The event is highlighting programs like Let's Talk Science, an organization that focuses on education and outreach for youth, and Carleton's crowd-funding tool FutureFunder. It will also feature a special session on a community-led proposal for an Ottawa networking platform that will be a one-stop shop for matching community identified projects with collaborators from the region's colleges, universities and non-profit organizations.
Ballamingie, who is also an undergraduate student adviser and program co-ordinator in the Department of Geography and Environmental Studies and the Institute of Political Economy, admits community-based research can be time-consuming and energy intensive.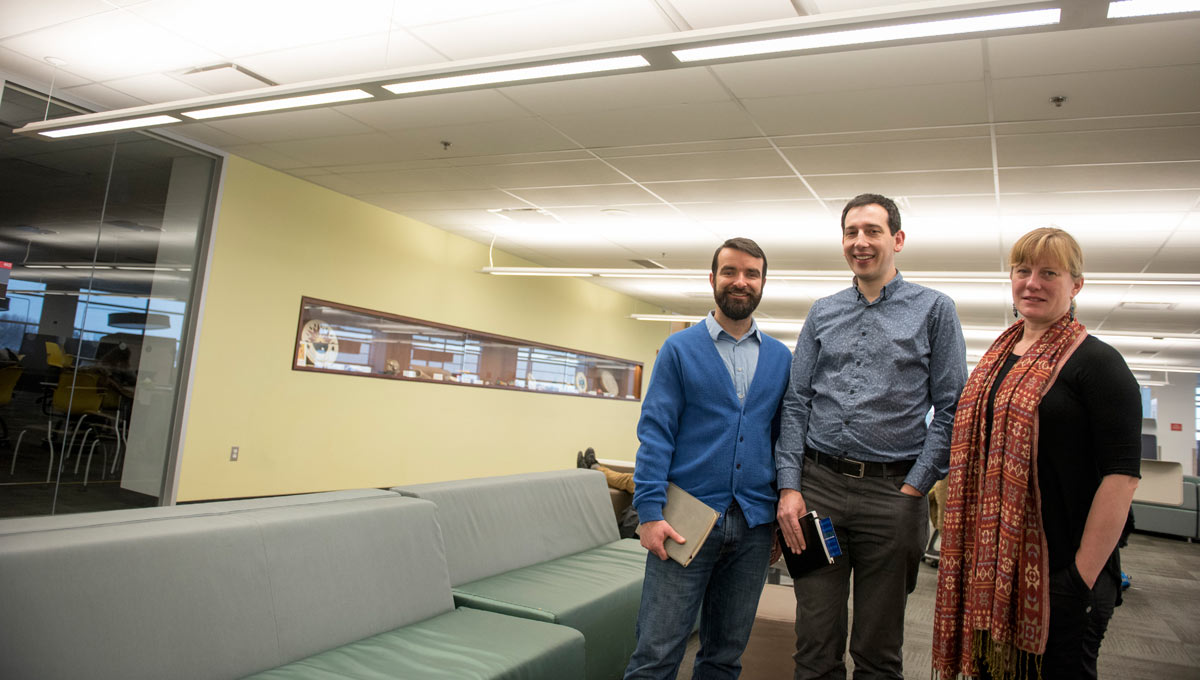 "It involves sharing power, co-creating knowledge and ultimately serving those struggling on the ground for social justice and environmental sustainability," she says, "but the rewards merit the investment."
Community engagement enriches student experiences, broadens their social capital and allows them to hone skills and apply theoretical insights to real-world challenges, Ballamingie notes.
"As academics, we enjoy tremendous privilege, and have a corresponding responsibility to apply ourselves to real-world problems. Working with community partners ensures our research and teaching remain relevant to the most pressing challenges of our times."
Tuesday, February 23, 2016 in Community, Research
Share: Twitter, Facebook