Following her graduation with a Bachelor of Health Sciences in spring 2021, Millie Close now works for Undergraduate Recruitment at Carleton University.
---
When Millicent (Millie) Close began her journey as an undergraduate student at Carleton, she struggled financially and academically. But in spite of a difficult start, Close turned her focus toward helping others and immersing herself in the campus community, and it was there that she found the positivity, inspiration and support that would transform her university experience.
In the fourth year of her Bachelor of Health Sciences degree, Close successfully managed full-time studies while undertaking an honours field placement, balancing three part-time jobs, and fulfilling multiple volunteer roles – not to mention earning a spot on the Dean's List.
Throughout her studies, Close demonstrated an ongoing dedication and commitment to the well-being and empowerment of her fellow students. While maintaining academic excellence, she served on a number of science committees, including the Carleton Science Student Society (CSSS) on which she served two terms as president and CEO.
Close further lent her altruistic spirit to the greater Carleton community by volunteering as a peer mentor in the Science Student Success Centre for four years and actively participating in Carleton's governance. She was a member of the Carleton Academic Student Government (CASG) and has served as the undergraduate student representative for the Faculty of Science on Carleton University's Senate since 2018.
In recognition of her efforts, Close has been selected as the 2021 recipient of the Carleton University Board of Governors Award for Outstanding Community Achievement.
"I try to share my passion for philanthropy and giving, and diligently work to empower and enable students' success academically, socially and professionally," says Close.
"Through my involvement, I've found family and community on campus and I want to share this warmth and belonging with my peers in everything I do."
Close is regarded by many as someone who truly embodies the spirit of volunteerism. The letters of recommendation provided to the Board Award Committee gave glowing reviews, even stating that the Faculty of Science considers her their "shining star."
"Never in the last two decades has science student involvement been so strong, and with such an active voice, as what we see today. This is in large part due to Millie's volunteerism, dedication and passion," says Sue Bertram, associate dean (Recruitment and Retention) in the Faculty of Science.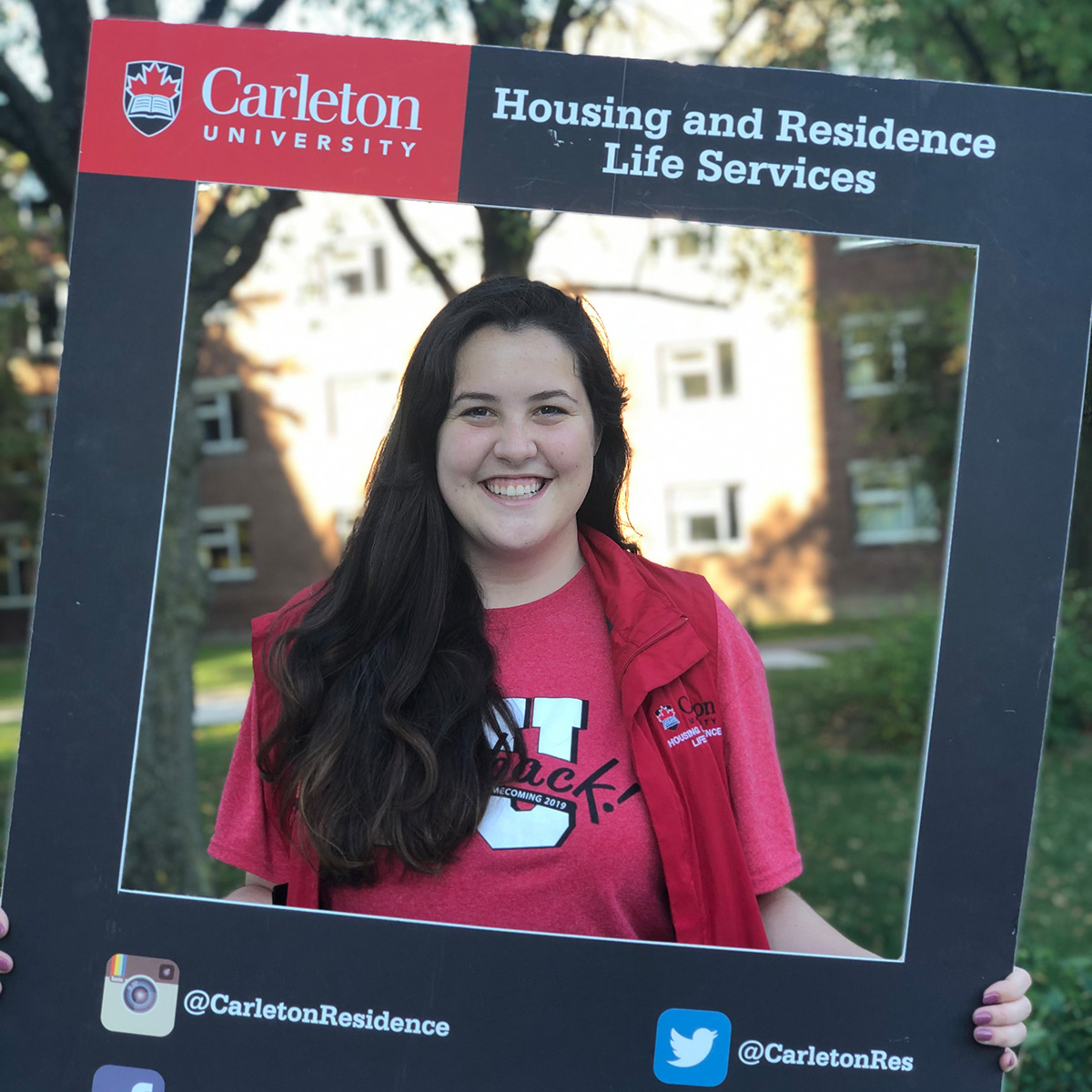 Through additional involvement in Residence Life Services, the Student Experience Office, Undergraduate Recruitment and Department of Advancement, Close connected with many inspiring students who kept her motivated throughout her journey.
"I've supported students in crisis, then watched them grow through their challenges; spent hours collaborating with, and listening to science students across our campus and province, and I've worked hard to succeed academically while navigating a learning disability," Close stated in her application.
How did Close overcome her early struggle? She set a simple yet effective goal: in every activity, and when presented with an opportunity to do so, commit to getting to know at least one new person.
"Feeling part of a community is really important to me, and I love making others feel comfortable and that they belong," says Close.
"I value togetherness, and decided to bring that to the Faculty of Science by building a community from within that is strong, inclusive and authentic."
The COVID-19 pandemic fortified this need and calling. Students were suddenly isolated from their campus, families, friends and communities. Despite feeling the weight and heaviness of that impact, Close helped her fellow classmates feel connected.
"One of the most important contributions we have seen this year is Millie's tireless efforts to ensure that, in the midst of the pandemic, the undergraduate science community stays in touch," says Science Dean Charles Macdonald.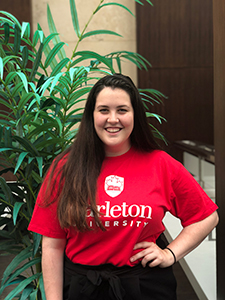 Close, through her role on the CSSS, created a science discord channel which is still regularly used by students. She took this initiative one step further by keeping tabs on struggling students to determine their needs and connecting them with the appropriate channels – all while keeping their identities anonymous.
"Millie has been pivotal in bringing a strong and active student voice to the decanal team, something that has been invaluable during the COVID-19 pandemic and the forced switch to online teaching," says Macdonald. "She has become the voice of undergraduate science students and uses that voice to effect positive change."
These efforts have not only helped her fellow students, but Close herself.
"It's been a challenging year. Feeling so disconnected and isolated from the family that I have at Carleton has been really hard," explains Close.
"Creating spaces to connect individually and in small group settings has helped me just as much as the audience it was intended for."
Pushing through this final, unprecedented year, Millie graduated with a Bachelor of Health Sciences (Honours) with a Concentration in Disability and Chronic Illness and a Minor in Communications and Media Studies.
"I'm a passionate individual, so I bring a lot of energy to my work, and I'm humbled to see my enthusiasm and passion echoed in folks I've worked with, and for." says Close. "As my undergraduate story ends, I look forward to staying connected as an alumna, and hope to give back to Carleton for all it has given me!"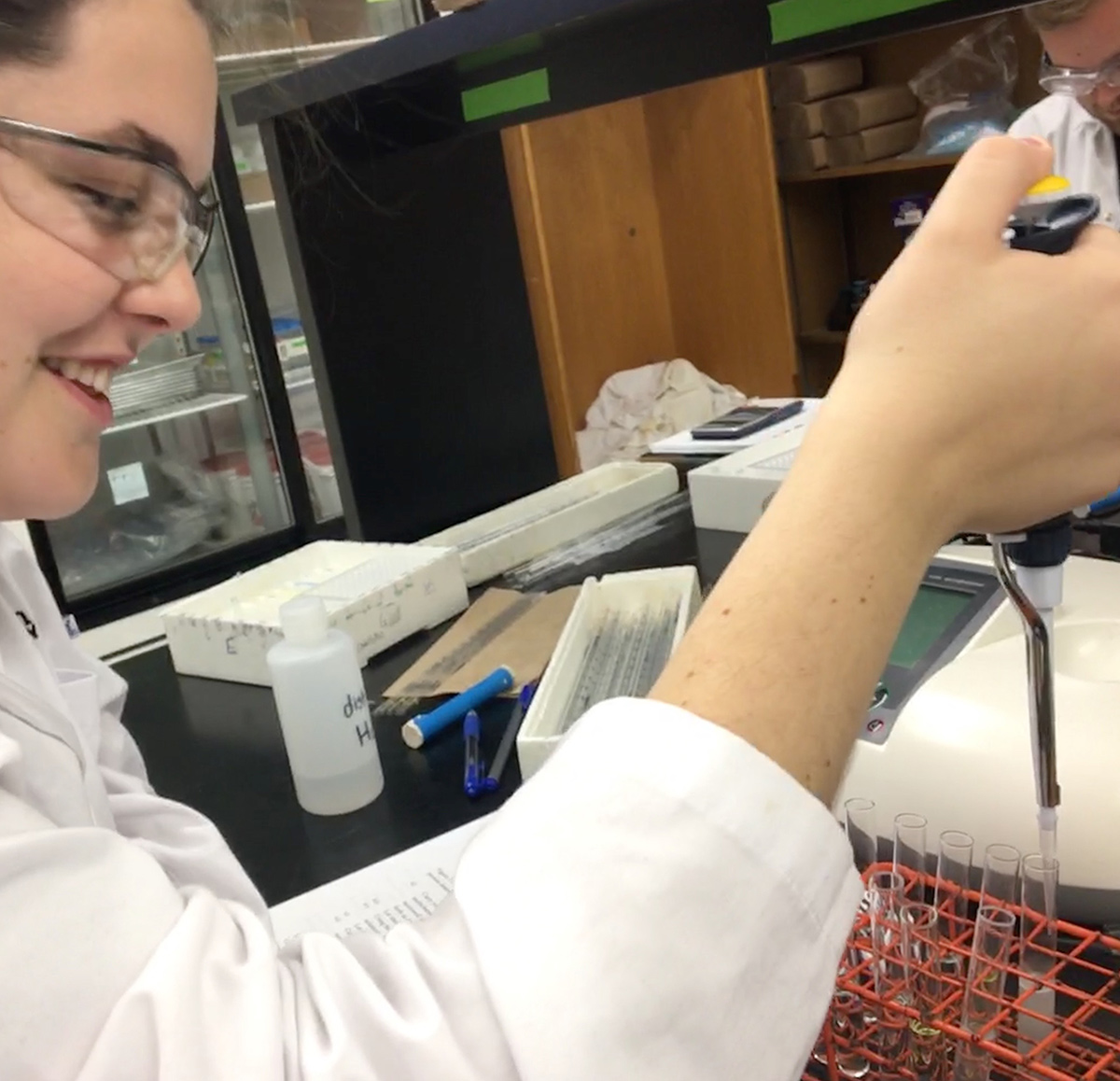 Tuesday, June 22, 2021 in Awards, Convocation, Convocation 2022, Faculty of Science, Grad Stories, Health
Share: Twitter, Facebook