By Dan Rubinstein
Photos by Rob Lloyd
A dozen years ago, after a major oil deposit was discovered in western Ghana, the twin cities that are the region's capital and largest urban centre started to grow rapidly.
People flocked to Sekondi-Takoradi from elsewhere in Ghana and other countries for jobs in the oil industry and opportunities created by the spinoff economic development.
This influx sparked residential construction and increased rents in the "Oil City," which displaced locals to the outskirts, where they built homes on land that had been used for agriculture — which, in turn, sent farmers into the surrounding forests where they cut trees to create new fields.
"Real estate companies and wealthy individuals are buying agricultural lands and converting them into gated residential communities," says Georgette Atakorah, a PhD student at the University of Ghana who is spending three months at Carleton University as part of the Queen Elizabeth Scholarship (QES) program, which is addressing climate change and societal transformation through cross-cultural academic exchanges.
"Those who move to the outskirts are usually low-income earners who live in makeshift homes and middle-income earners who cannot afford land within the city because of its price. All of this has a major environmental impact."
From reduced access to water and increased pollution to more electricity usage and higher incidence of diseases triggered by overcrowding, warmer urban temperatures and flooding, the sprawl in Sekondi-Takoradi is typical of boomtowns in the developing world.
Atakorah is using remote sensing to study land use and land cover changes. By paying attention to these shifts, and gaining a deeper understanding of sprawl and mitigation strategies in Canada and other countries, she is hoping to help come up with ways to make Ghanaian cities more sustainable.
"We are all tacking similar issues, but in different ways," she says.
"Coming together to connect and share is more powerful than reading journal articles."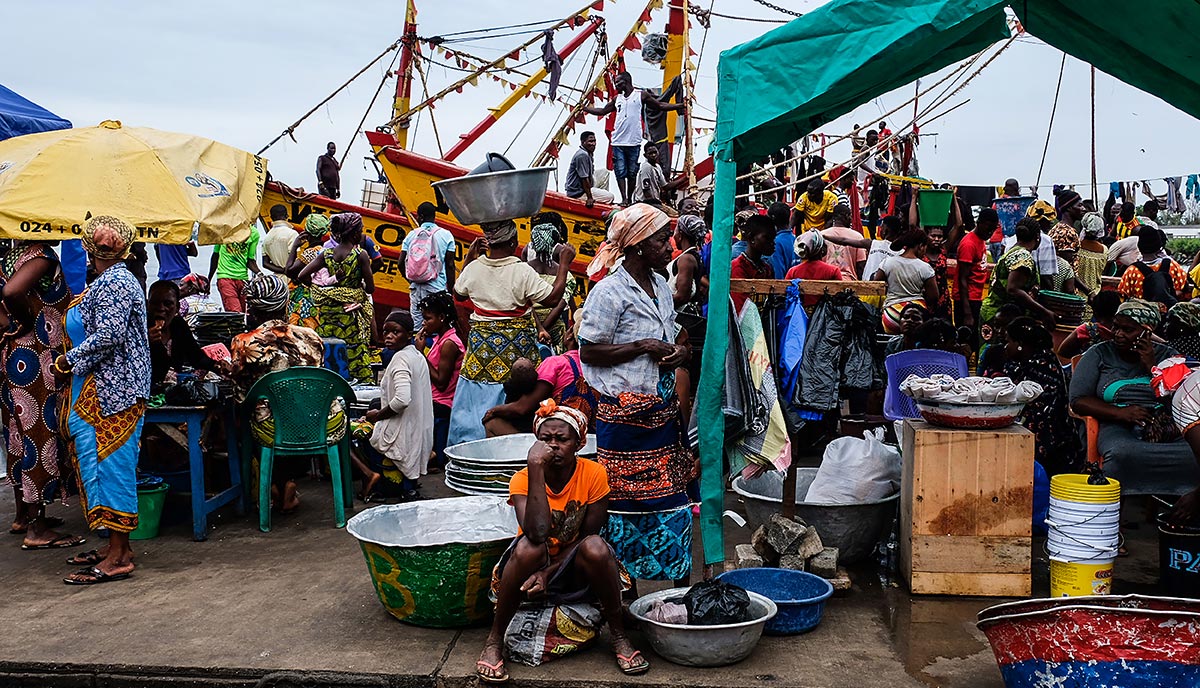 A Local Problem with Universal Implications
Ramadhani Bakari, another of the 14 QES scholars from Africa at Carleton from April through June, is researching the potential for converting agricultural waste into electricity through gasification as a PhD student at the Nelson Mandela African Institution of Science and Technology in Tanzania.
He is trying to find a solution to a local problem with universal implications: firewood and charcoal satisfy 90 percent of Tanzania's energy requirements, but all of the country's forests will be gone in 50 years at the current rate of harvest, while rice husks and other agricultural waste products remain under-utilized.
The technology exists to transform biomass into an alternative source of fuel by converting it into a gas that's used to generate electricity. But Bakari is also thinking more broadly about his research and the opportunity to create a decentralized power system in a country where more than 70 per cent of the largely rural population is not connected to the national grid.
What he learns in Canada— about climate change and approaches to adaptation and mitigation, but also about lab work, writing scientific papers and presentation skills — can help inform the drive toward sustainability in Tanzania and other African countries, and vice versa.
And because climate change is a global challenge, one that can only be addressed through a combination of technological solutions and a willingness to adopt new approaches, this type of international cross-pollination is vital.
"This," Bakari says about the QES program, "is a golden opportunity."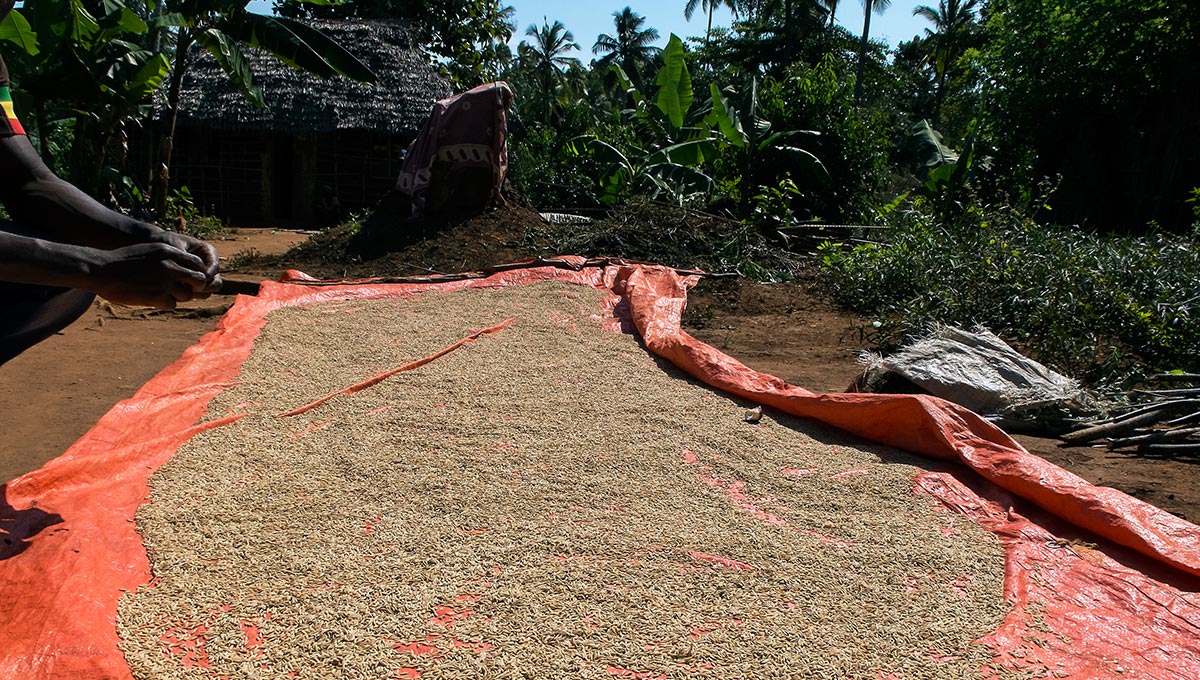 Mobilizing a Dynamic Community of Young Global Leaders
The Queen Elizabeth II Diamond Jubilee Scholarships-Advanced Scholars program was established in 2012 by former prime minister Jean Chretien and then-governor general David Johnston to celebrate the 60th anniversary of Queen Elizabeth II's accession to the throne.
The program, which has worked with 44 Canadian universities and nearly 60 countries so far, aims to support 3,000 scholars by 2022. By focusing on PhD students or recent PhD graduates, organizers say it represents "a unique opportunity to mobilize a dynamic community of young global leaders across Canada to create lasting impacts, both at home and abroad, through cross-cultural exchanges encompassing international education, discovery and inquiry, and professional experiences."
The QES program is funded by Canada's International Development Research Centre and the Social Science and Humanities Research Council of Canada, and is managed through a partnership between the Rideau Hall Foundation, Community Foundations of Canada and Universities Canada.
On May 24, Mayor Jim Watson and city Manager Steve Kanellakos will host a group of QES scholars at City Hall for a tour and information session and will declare the date "Carleton University — Queen Elizabeth Scholar Day" in Ottawa.
The current round of QES exchanges involving Carleton, year two of a three-year span, involve an unprecedented research training opportunity facilitated by the Office of the Vice-President (Research and International) and all six of the university's faculties, which have provided financial support and mentors for the visiting scholars.
In addition to the visiting researchers, a pair from Carleton — Biomaterials and Biomechanics PhD student, Alicia Gal, and Geography and Environmental Studies PhD student, Andy Kusi-Appiah — are heading to Africa in the coming months.
"What we are really working toward, in my mind, is a global sustainable development community," says Carleton Prof.
Onita Basu, the university's QES principal investigator, a role held by Prof. Mike Brklacich during the first year of the program.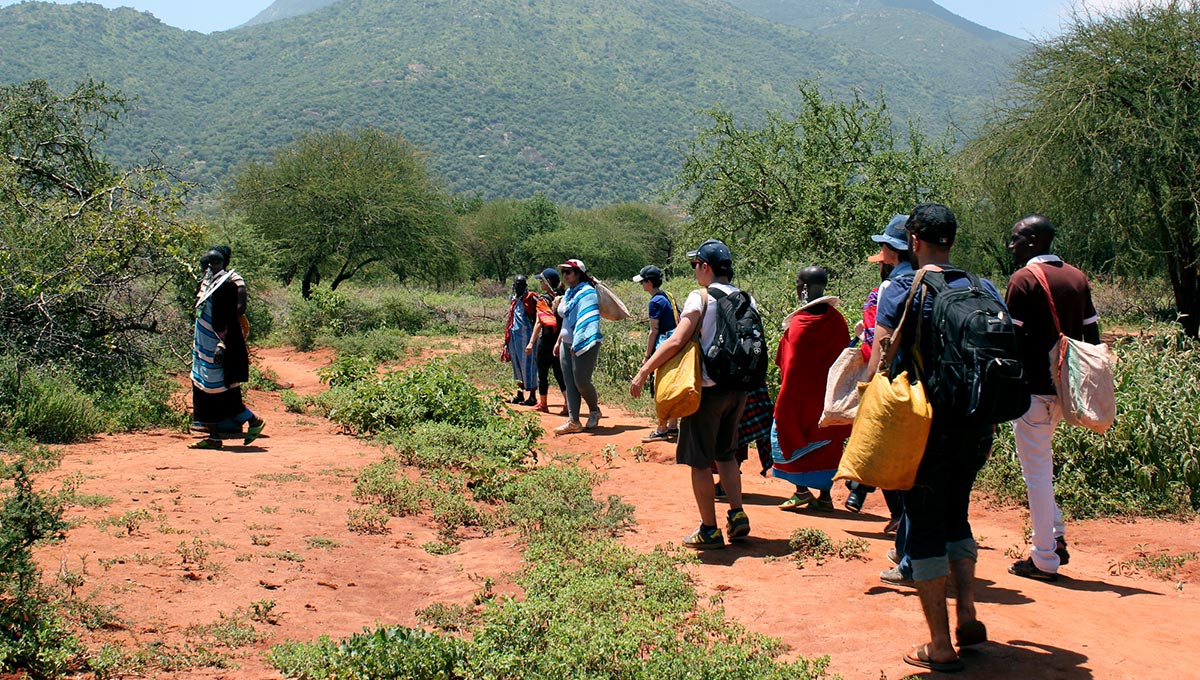 Blending Engineering Science with the Social Sciences
Carleton's application to the QES program evolved out of the university's From Buckets to Rain Barrels project, spearheaded by Sprott School of Business Prof. Troy Anderson and co-led with Basu from 2014 to 2018.
From Buckets to Rain Barrels has seen successive interdisciplinary groups of undergraduate students travel to the rural community of Londgido, Tanzania to help improve access to safe drinking water.
"They mesh together perfectly," Basu says about the rain barrels program and QES, which is like a graduate student-level version of the former, developing research and leadership skills for Canadians and Africans alike and blending engineering science with the social sciences.
"These types of opportunities are critically important. For the Canadian scholars who go to Africa, there is nothing in any textbook that can compare to sitting in a house without electricity or cooling or running water to help us understand what it's like to live in a community that doesn't have the luxuries we take for granted. Or a community where there isn't enough food every day.
"Another important element is trust building. We're developing trust by listening to other points of view, so we can develop good responses together. And when we come back home, we carry with us a much better understanding of the challenges faced by other communities, which we can hopefully integrate into our research so we can make positive changes.
"For the students who come here from Africa," continues Basu, "despite being at good universities at home, they get access to more advanced technology and equipment, and access to other academic support and services, which can help them accelerate their research programs dramatically."
Researchers who don't understand the on-the-ground realities of a foreign country and a foreign culture might suggest complicated solutions to problems, says Basu — high-tech systems that tend to break quickly because, for example, an O-ring that's readily available at home is hard to get in rural Tanzania.
"We need to develop responses to climate change that actually work and last," she says. "Every time I meet a scientist from another country, I learn something new."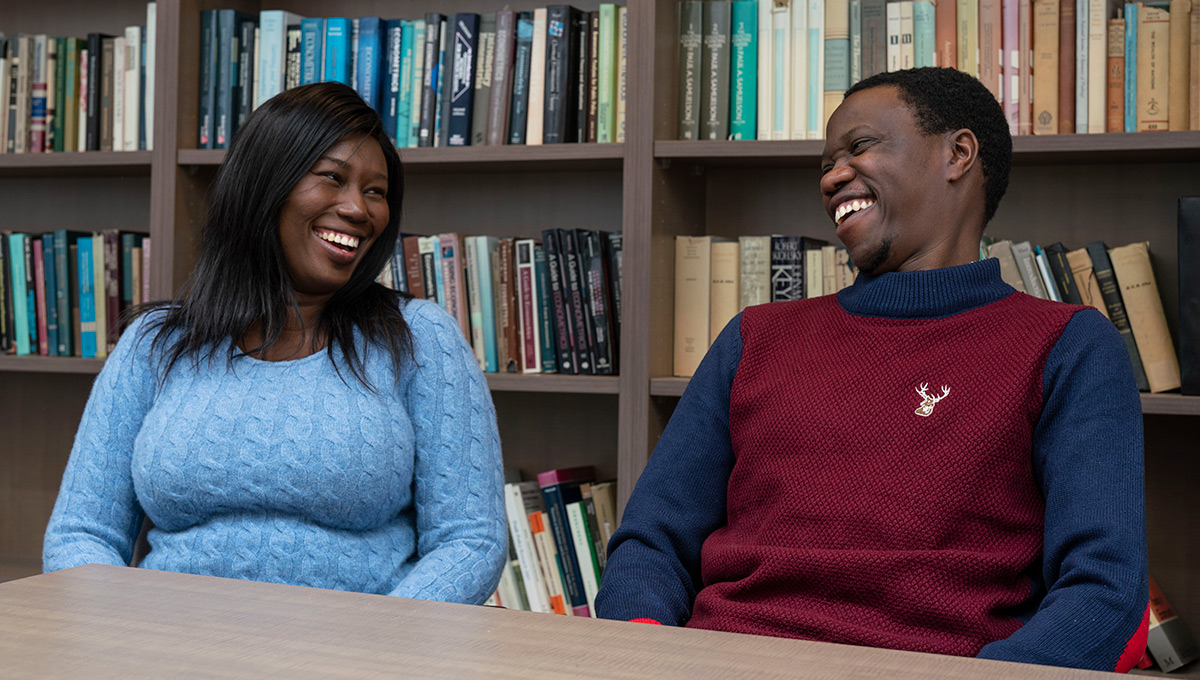 Understanding the Importance of Knowledge Mobilization
Bakari, whose faculty mentor at Carleton is Basu, is looking forward to gaining firsthand laboratory experience and learning more about lab safety, data analysis and other research skills.
To successfully devise an appropriate setup for using rice husks as the basis of a decentralized power generation system, he needs to be able to conduct sound experiments that produce conclusive results.
The lack of some pieces of equipment at home in Tanzania could be a barrier, but collaborating with people he meets through the QES program or acquiring donated lab equipment through these connections could help overcome that problem.
Moreover, widening his focus from hard science engineering to climate change and societal transformation has helped Bakari understand the importance of knowledge mobilization.
"In Tanzania, a lot of the research that's done ends up sitting on a shelf," he says.
"We don't integrate the social aspects of the work, which could encourage more adaptation and mitigation. We study problems and come up with solutions, but it doesn't matter how much I know about equations or modelling — unless I can get other people to pay attention, it won't do anything."
Feedback from the first group of African scholars has led to more of an emphasis on soft skills during this year's QES exchanges.
At Carleton, the visiting researchers are doing a writing workshop and enhancing their presentation skills, including participation in a pair of public discussions — dubbed "Climate Conversations with an African Focus" — at the Sunnyside Library.
"This part of the exchange has been an eye-opener," says Atakorah.
"It will help me convey messages more effectively, and will help me enhance my writing and the research questions that I'd like to explore."
Something as simple as reducing the amount of text on a PowerPoint slide can have a huge impact when you're attempting to engage and win over a skeptical audience.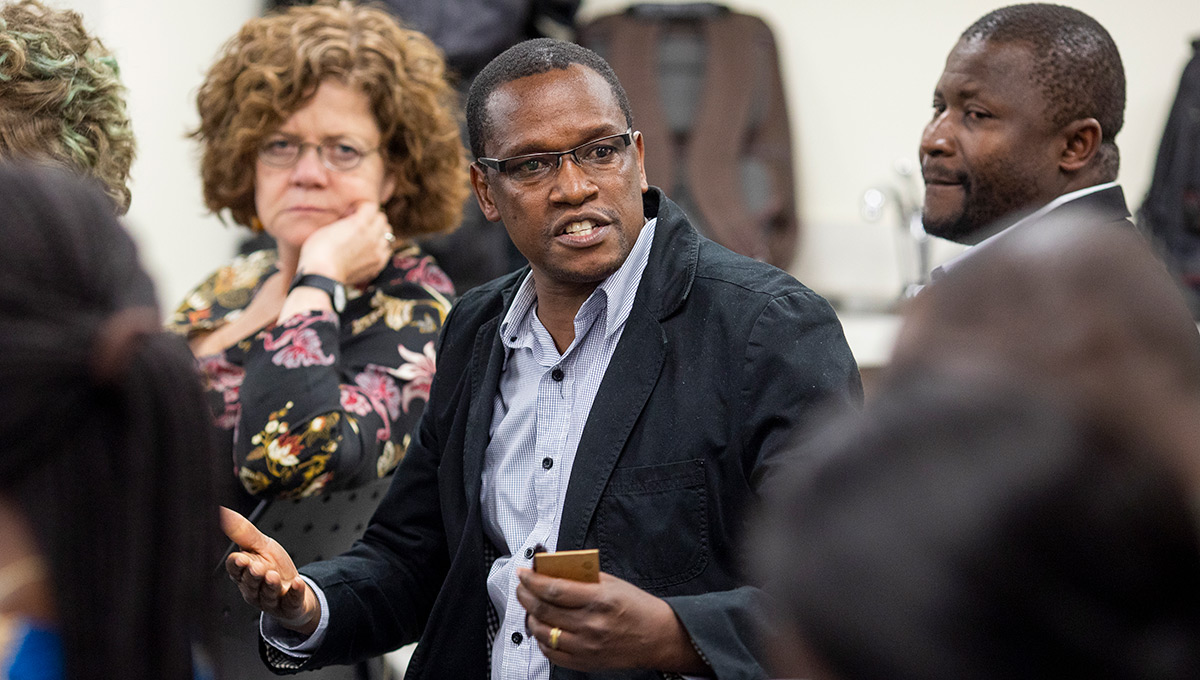 Diverse Perspectives Needed to Address Climate Change
Beyond these sessions on campus and working with Carleton faculty, each visiting scholar will spend about a third of their time doing off-campus research placements at organizations such as WaterAid Canada, the City of Ottawa and the Ottawa Biosphere Eco-City Initiative.
Atakorah's placement is with Ecology Ottawa, a not-for-profit that's striving to make the city more sustainable, and she has been struck not only by its approach to local environmental issues, but also how its interactions with the municipal government are intended to heighten awareness about climate change.
Ottawa's tree planting programs, she has noted, subsidize the cost for people who want to plant on their own property — something that non-profits are not involved with in Ghana. She is also learning about Ecology Ottawa's approach to public transit and cycling advocacy, another area where there is room to grow at home, despite what she calls a haphazard approach to urban planning.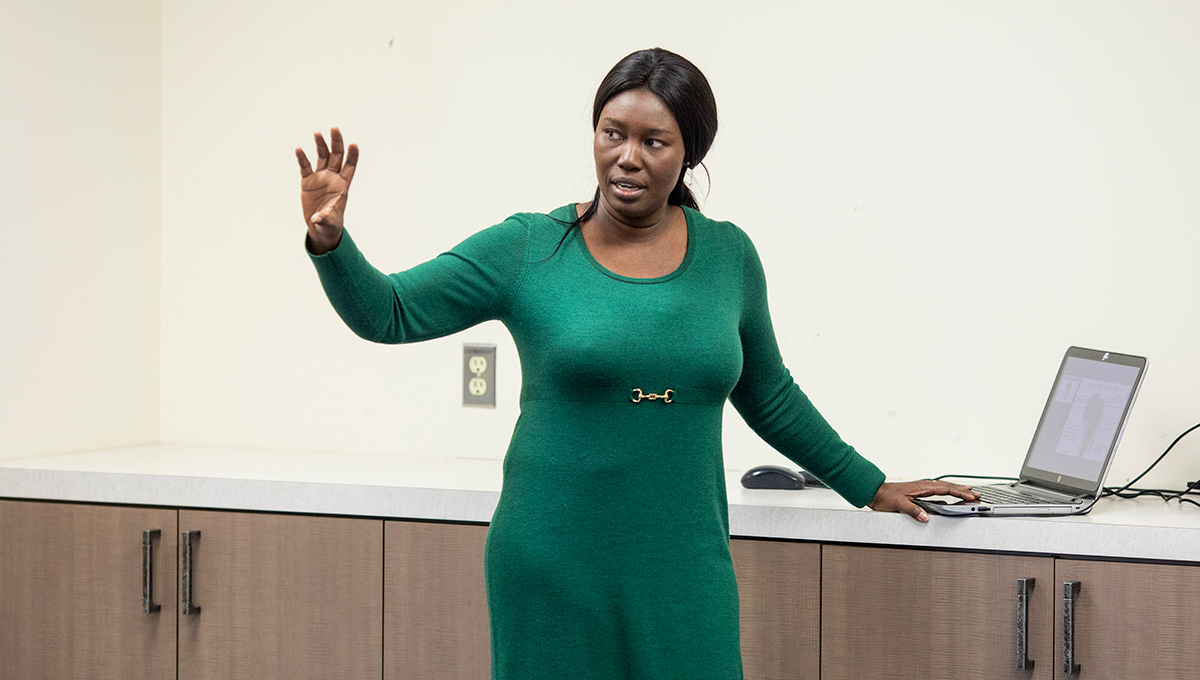 "I'm getting a lot of really good ideas," says Atakorah. "This program is a really good fit for me. Without being here, I would not have been able to put all these different pieces together."
And this exchange of ideas and information doesn't only take place between Africa and Canada. Atakorah and Bakari are learning from one another, and from their dozen other peers here on exchange.
"When we talk about climate change in our various countries, we face similar challenges, regardless of where we live," says Atakorah.
"Tanzania may approach a problem one way, Ghana another way and Canada another way. It's so enlightening, bringing all these different perspectives to the fore."
Tuesday, May 21, 2019 in Environment and Sustainability, Faculty of Engineering and Design, International
Share: Twitter, Facebook