By Tyrone Burke
Photos by Chris Roussakis
La Gioconda – known to English-speakers as the Mona Lisa – is the best-known painting at the world's most prestigious art gallery, but the creator of the Louvre's famous masterpiece only considered painting to be a hobby.
Leonardo da Vinci was the original Renaissance man, a prolific visionary whose genius irrevocably advanced engineering, physics, health sciences and art, while also leading to interesting insights about mathematics, mainly geometry.
This year is the 500th anniversary of Leonardo's death, and Carleton University is marking his influence with a year-long celebration of his legacy called Cinquecento, an Italian term for the cultural and artistic flourishing on the Apennine peninsula in the 1500s.
On March 22, 2019, Cinquecento launched with the opening of Diluvio, an exhibition of wire-mesh sculptures that draw inspiration from Leonardo's Diluvio drawings. Translated as deluge, the Diluvio drawings sketch out the dynamic properties of air and water in motion, channeled through the power of cataclysmic storms.
"There are sections in Leonardo's notebooks where he absolutely praises nature's creativity," says Manuel Báez, associate professor at the Azrieli School of Architecture and Urbanism.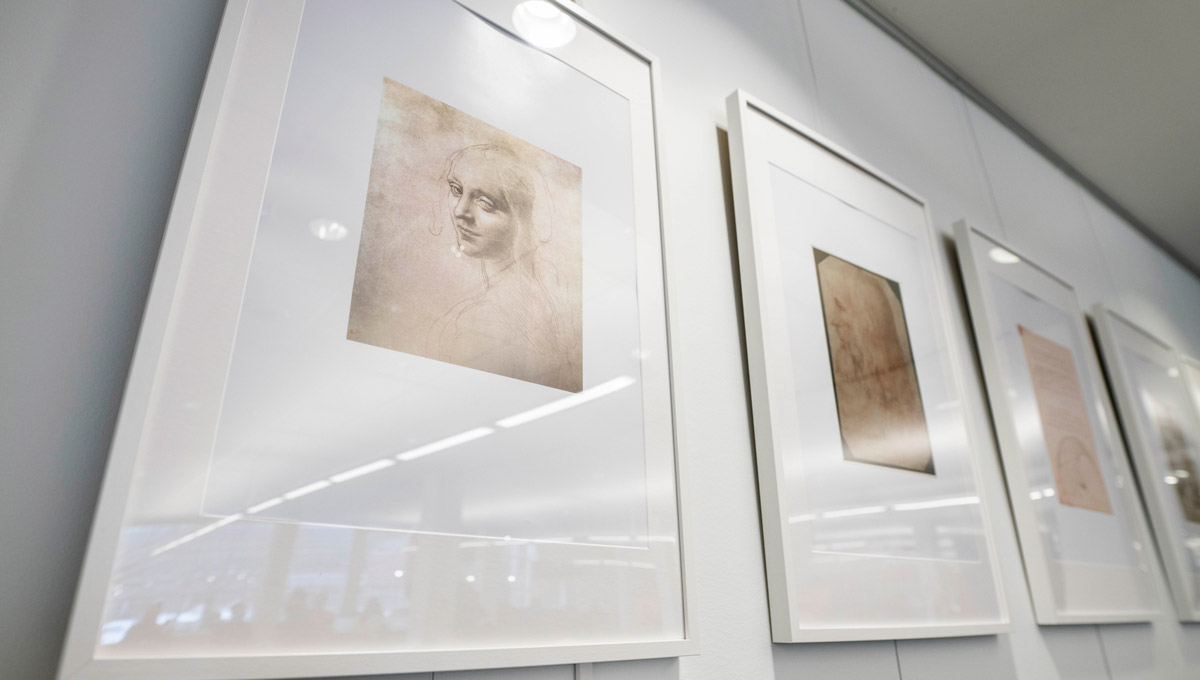 Cinquecento: Cultural and Artistic Flourishing
Báez opened Cinquecento with a lecture on how Leonardo's thinking relates to modern theories of complex systems and emergent phenomena. He shared how students in his Crossings Interdisciplinary Workshop drew upon Leonardo's speculations and analytical drawings to select a research topic and subsequently to create their improvised sculptures.
Twenty-one students contributed to the undulating abstractions on display in the main floor lobby of the MacOdrum Library until April 30.  Taking inspiration from the drawings and written notes of the Renaissance master, the students  experientially improvised and shaped their medium to represent diverse aspects of nature, inspired by such topics as bats' ability to process sound waves in the folds of their ear to echolocate, and the subterranean spread of an enormous fungus, a superorganism called armillaria ostoyae, one of which extends more than 2,200 acres in Oregon's Malheur National Forest — about 14 times the size of Carleton's campus.
Leonardo observed the phenomenon of the camera obscura, in which light enters a dark chamber, and the scene outside of that chamber is reproduced within it, but appears upside down.
"He was moved by that to declare a clear, profound distinction between mathematics as conceived by mankind and the mathematics of nature," says Báez.
"That small opening was a 'punto naturale' (natural point), and distinctly different from a 'punto matematico' (mathematical point). We've looked at complex systems and come up with the word fractals to describe such phenomena and their associated patterns. There are fractal structures within dynamic processes, which means that they have self-similarity at different scales of analysis. And what are these systems? What is the nature of collective, co-operative behaviour, or superorganisms? Flocks of birds, schools of fish, swarms of butterflies . . . you can look at their incredibly dynamic structure.
"How do these creatures know what to do in such complex dynamic environments? And where else can you also find such things? In sports like basketball, hockey or ballet, and even in learning to play an instrument. Here, structured patterns are learned and memorized through repetitive activity in order to eventually be able to improvise freely through those embodied, subconscious and versatile patterns. It's almost a contradiction."
Student Kaleigh Jeffrey used the malleable steel-mesh medium to recreate the fluidity and grace of a dancer in motion.
"It's an amazing feeling to take something as simple as a sheet of mesh and see it transformed through many stages into this final composition," says Jeffrey, who worked with Stephen Scanlan to create the piece.
"Each time that it's picked up and played with, it becomes more complex and intriguing. It transitions into something that may be completely different from the last time. "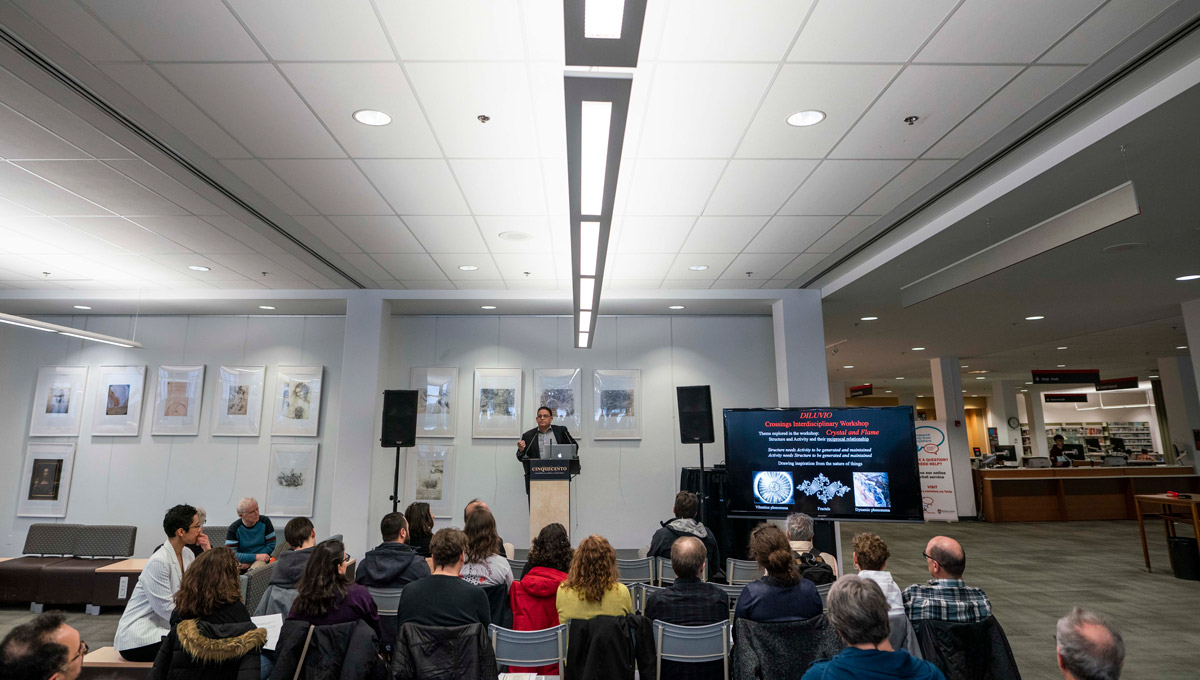 Celebrating Leonardo's Diverse Contributions to Modern Technology
Leonardo's contributions to knowledge were diverse, and Cinquecento will be an appropriately interdisciplinary affair.  Next up is an April 10, 2019 lecture on Leonardo's Studies of Turbulence by Ugo Piomelli, professor of Mechanical and Materials Engineering at Queen's University.
"Leonardo's legacy isn't only about his life and what little we know about it," said Angelo Mingarelli, Cinquecento chair and professor at Carleton's School of Mathematics and Statistics.
"It's about what he has passed on to us in the past 500 years, and how some of that has developed into modern technology."
That rich legacy will be explored throughout 2019 at lectures and events that consider some of Leonardo's best-known contributions, as well as less-recognized influence in music, sexuality and culinary arts.
This celebration of Leonardo's life and work will culminate on Nov. 21, 2019 with the Herzberg Lecture delivered by Martin Kemp, leading Leonardo scholar and professor emeritus of the History of Art at Oxford University, with a Renaissance Fair featuring the Carleton choir to follow on Dec. 7, 2019.
Keep up to speed on what's happening with Cinquecento at Carleton.ca/leonardo2019 and follow it on Twitter @CU_Leonardo2019
Tuesday, March 26, 2019 in Faculty of Engineering and Design, Faculty of Science
Share: Twitter, Facebook