Nduka Otiono, the Graduate Program Supervisor at Carleton University's Institute of African Studies (IAS), sees duality in almost all that he does.
He is both a researcher and a creative writer, a cultural activist and a critic. Sometimes he writes in prose and sometimes in poetry. He is Nigerian and his perspective is also Canadian. And it's no accident that he's cross-appointed to Carleton's Department of English and the School of Journalism and Communication.
"I think of all these things as tributaries," he says.
"All these branches of a river, flowing into one main stream, reflect the work that I do as a creative writer, as a scholar, as an educator."
Otiono was a journalist in Lagos for 15 years before he moved to Canada in 2006 to pursue a PhD in English and Film Studies at the University of Alberta. He received a BA and an MA in English language and letters from the University of Ibadan, and wrote award-winning fiction while also serving as general secretary of the Association of Nigerian Authors (ANA) and editor of the literary journal The Post Express Literary Supplement.
To this day, Otiono is an anthologist in a variety of subjects. His latest co-edited books include Polyvocal Bob Dylan: Music, Performance, Literature, a collection of essays that investigates Dylan's work, and Wreaths for a Wayfarer: An Anthology of Poems in Honour of Pius Adesanmi.
He has published his interdisciplinary research widely on the origin and dissemination of popular urban narratives in postcolonial Africa. While he was a Senior Research Assistant to world-renowned author and professor, Chinua Achebe, at Rhode Island's Brown University in 2012, Otiono won the prestigious Banting Postdoctoral Fellowship and joined Carleton's then three-year-old IAS.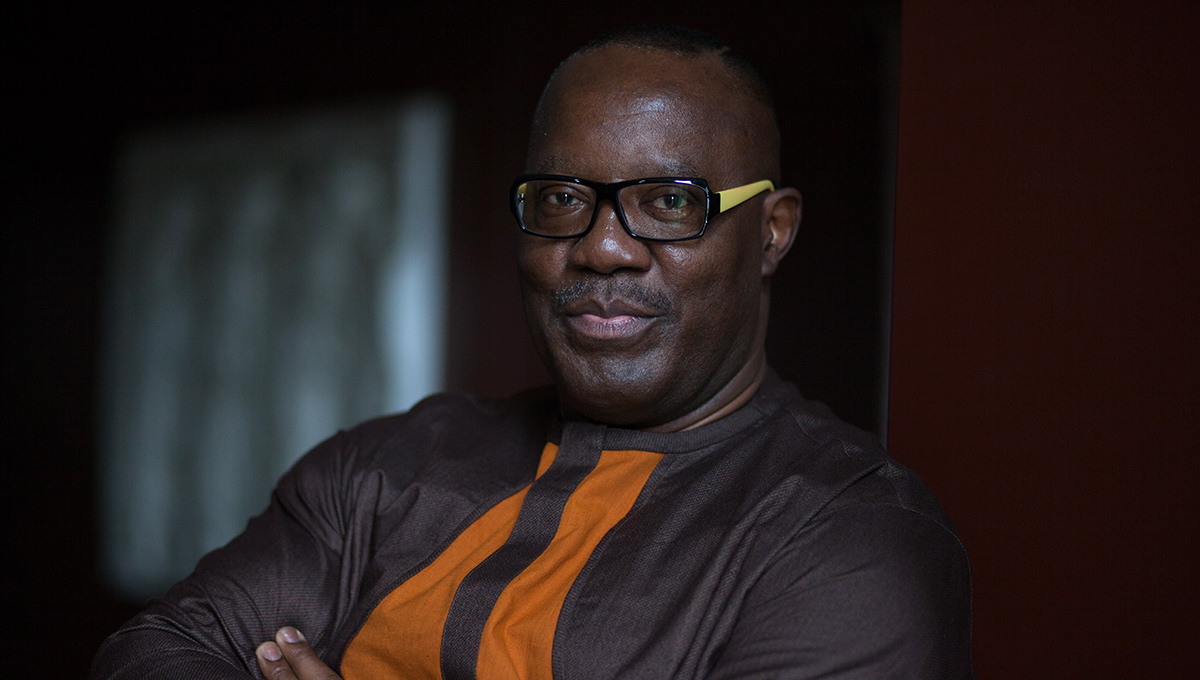 Real Change or a Flash in the Sky?
Even on sabbatical year — traditionally a period of rest — he is busier than ever. Without the opportunity to travel, he wrote about noticing things during lockdown, supervised a PhD student who successfully defended his thesis, completed a co-edited book, and worked on a special issue of the IAS Journal of African Studies Nokoko.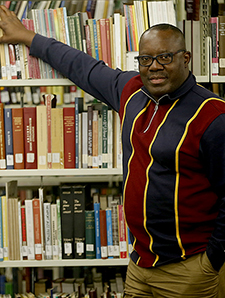 Focusing on several projects also felt essential during such a tumultuous year. The killing of George Floyd last May, followed by outrage and demonstrations around the world, reignited a conversation around social justice. For the hope to emerge, however, first there was this senseless death.
The many institutional responses across Canadian society were positive, but Otiono wonders if they will last: "Will this be real change or is this just a flash in the sky?"
And while the celebration of Black excellence among Canadians and its immigrant populations is appreciated, Black History Month can also be "a very painful marker of how much race defines the contemporary experience.
"Black History Month is great, but we are living it every second."
---
During Black History Month, Carleton University is celebrating the many achievements and contributions of our Black community members. Visit our Black History Month page through the month of February to read new stories about our staff, faculty, students and alumni.
Wednesday, February 10, 2021 in African Studies, Journalism and Communication
Share: Twitter, Facebook