By Ellen Tsaprailis
Photos by Josh Hotz and Chris Roussakis
Carleton's Shinerama campaign handed Cystic Fibrosis Canada (CFC) a cheque for $35,000 at the Ottawa Redblacks football game on Oct. 19, 2018.
During Carleton's Fall Orientation program, the university had 18 teams comprised of approximately 500 students fundraise for the fatal genetic disease on Shine Day – the primary fundraising event during the months-long campaign.
Grace Haime, new student programs and activities co-ordinator at Carleton's Student Experience Office, says there were 15 secondary fundraisers held as well, ranging from garage sales and bottle drives to a Paint Nite and trivia nights leading up to Shine Day, where all the teams were stationed on Ottawa sidewalks asking for donations.
"For this year's campaign, educating the Carleton community was a priority to improve knowledge and awareness of cystic fibrosis (CF)," says Haime. "For example, at the fundraiser— Spring Into Shine Sale (a garage sale)—there were educational posters set up around the room. One poster read: "When you raise $50, you've helped one CF adult receive a hospital consultation to help find ways to cover the costs of therapy, equipment and drugs."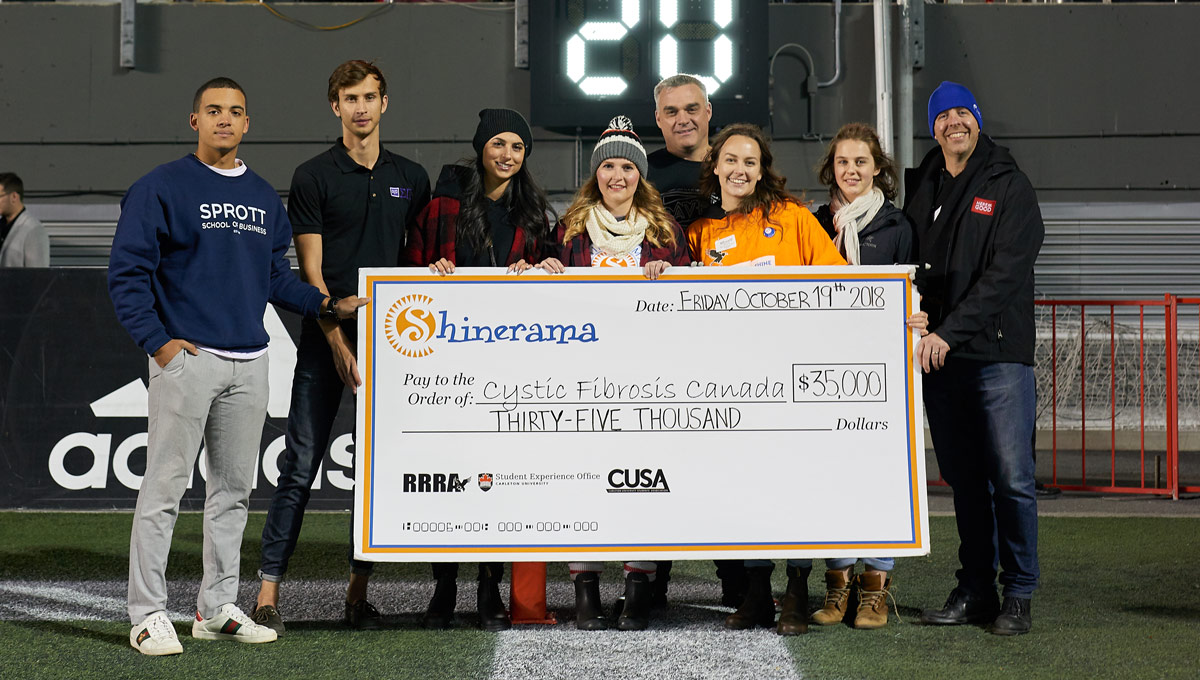 Shinerama an Extremely Rewarding and Eye-Opening Experience
Jessica Parnell is a Carleton student in her fifth and final year of a BSc (Honours) in Neuroscience and Mental Health with a minor in Psychology. She was this year's Shinerama Orientation co-ordinator responsible for running the entire campaign.
"Being Orientation co-ordinator was an extremely rewarding and eye-opening experience," says Parnell. "I was pleasantly overwhelmed with the amount of support available from co-workers at the Student Experience Office, as well as with Cystic Fibrosis Canada. Allison Sadowski from CFC was with me through the entire journey, and never stopped believing in me or my campaign. This support really went a long way and pushed me to become as successful as I was."
Support on campus also came from the Carleton University Students' Association, Rideau River Residence Association and the Sprott Business Students' Society.
Parnell praised the Fall Orientation volunteer students who helped with the planning.
"For the first time in years, we had more than 30 people attend Shine Committee meetings that I held for volunteers to learn more about CF and share each other's experiences," says Parnell. "The volunteers were very engaged and eager to learn, I had volunteers creating their own fundraisers, starting their own social media campaigns, and educating the community about CF in their own way."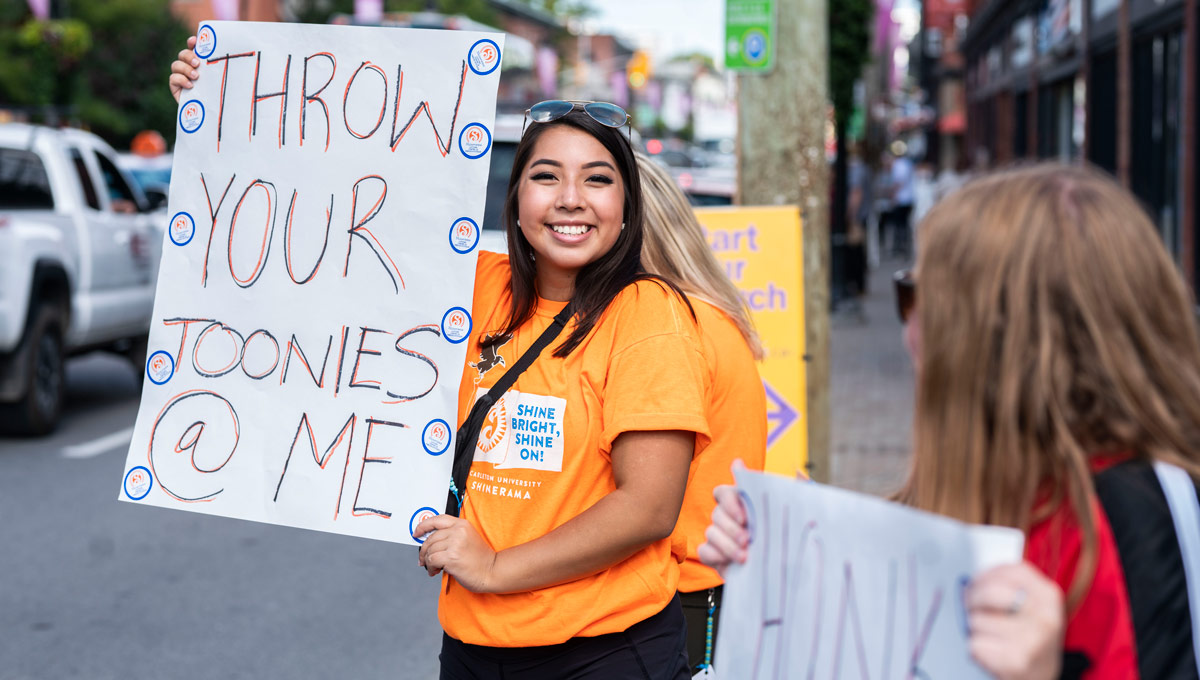 Education and Volunteer Engagement
The emphasis on education and volunteer engagement helped Parnell with her approach toward the challenge of co-ordinating the large campaign.
"I had thought about my goal for many months when I was hired into this position. My primary goal however was not based on a financial number—but rather on education and awareness," says Parnell.
"It was my goal to help my volunteers learn more about CF and Shinerama and get folks excited about Shinerama so that together everyone felt prepared and wantedto teach the community and spread awareness. And I feel like I achieved this goal."
CF is a common fatal genetic disease that affects children and young adults. There is no cure and it is estimated that one in every 3,600 children born in Canada has this debilitating disease. CF mainly affects the digestive system and lungs. In the majority of cases, persistent and ongoing infection in the lungs leads to death.