By Alyssa Tremblay
Photos by Brenna Mackay
Carleton University's Ravens are starting the fall term strong thanks to Champions for Change – a training program that empowers student athletes to be catalysts for good against sexual violence.
From August 15-17, students representing all 13 of Carleton's varsity teams participated in three days of workshops and activities.
Working together, the group acquired knowledge and intervention strategies to help them diffuse difficult situations and become advocates of consent culture on campus and beyond.
"Statistics around sexual violence are high in our society," says Jade Da Costa-Pacheco, a member of the women's soccer team studying communication and media studies at Carleton.
Jade is one of nearly twenty Ravens who participated in this year's program, each invited by their coaches to serve as team ambassadors.
The opportunity to connect with fellow varsity athletes from across teams led to meaningful discussions about tricky topics like locker room talk, rape culture, victim blaming, and more.
"We need to understand what's happening and have these conversations, so we can better address the problem," says Da Costa-Pacheco. "As student athletes, we're a group at Carleton that have a platform to speak, can lead by example, and have the potential to bring the university community together to work towards change."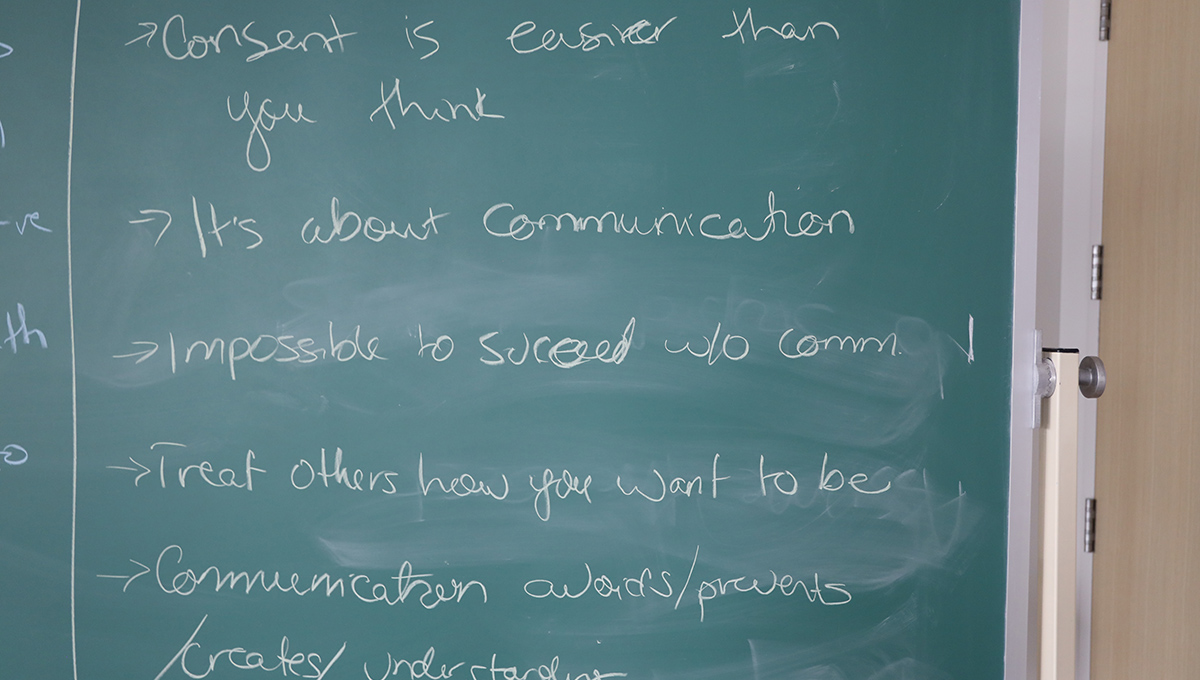 Special Program Returns for Another Successful Year
Co-facilitated by Bailey Reid from Carleton's Department of Equity and Inclusive Communities and former CFL defensive back J.R. LaRose, Champions for Change first launched in 2019.
The program was well-received, and its inaugural cohort of champions used their training to create special signage for the Raven's Nest, as well as a video message for the annual Panda Game.
"There was an amazing spark in the room," recalls Reid, "so J.R. and I were eager to restart the program, now that we're back on campus."
She describes Champions for Change as a hybrid of training, collaboration and co-creation of sexual violence prevention strategies and knowledge sharing.
"It's important to think about gender and sexual-based violence as a problem we can solve. Once we give students some foundational knowledge and language, we ask them how we can all be champions of change within the Carleton community."
"We need to listen to the students to learn how we can help address the issues they're facing in their day-to-day," reminds LaRose, a 2011 Grey Cup champion who's made educating fellow athletes about sexual violence a long-term passion project.
"I care about this topic because I was impacted by it at a young age," he shares. "I saw family members live with that threat, shame and stigma for many years."
"Today, I have an opportunity to make an impact, to give students tools to call out this behaviour when they see it – tools I wish I would have had growing up."
With those experiences in mind, the program includes a session for only the male athletes led by LaRose himself.
"Opportunities for men to be open and vulnerable are rare," he reflects. "We need to create spaces where they feel safe to talk. Young men especially need to know that it's good to show emotion, that you can still lead with empathy and compassion."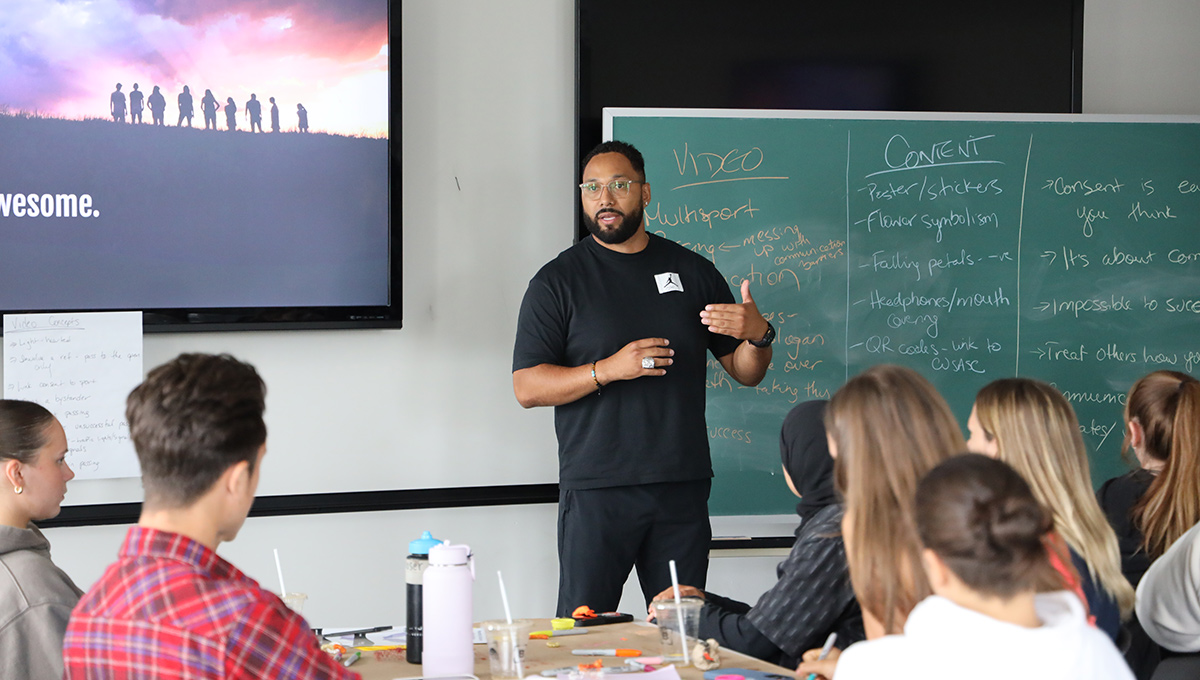 Letting Student Voices Shine Through
One of the biggest takeaways from the program for Shamond Carlisle, a criminology and criminal justice student who plays on the Ravens football team, is that simple changes in behaviour can have a real impact on preventing sexual violence.
"Little things make a difference," Carlisle says. "Like reminding your teammates that they have a responsibility to help, if they see something funny happening."
Women's soccer player and fellow criminology student Mikayla Moser agrees with him.
"The language we use on a daily basis can be a big problem," says Moser. "The way we talk about each other, even making casual jokes behind closed doors – it all has an effect, so you can't just let it slide."
Now graduated from the program, Da Costa-Pacheco, Carlisle and Moser can work with Reid to design and lead similar training sessions for their teammates.
Reid knows firsthand that while university policies and prevention strategies are crucial, nothing can replace the effect of students speaking directly to their peers.
"Having this information come from your teammate or classmate is very different than someone like me talking to them," Reid says.
The newest cohort of Champions is also producing a video denouncing sexual violence and establishing Ravens varsity as a space where those behaviours aren't allowed.
For incoming students interested in learning more about sexual violence prevention, the CUrious About Consent campaign is returning for Fall 2023 with bystander invention training, trivia nights, panel discussions and other activities.
To learn more, visit carleton.ca/equity/events.