The Vanier Canada Graduate Scholarship isn't just prestigious: it comes with $50,000 a year for three years of a doctorate degree. This year Carleton congratulates four doctoral students — a new record — whose research projects have earned stellar recognition.
Mohamed Abdelazez
You're home from heart surgery and your heart rate needs monitoring.
"Current monitors are heavy and they hinder movement," says Mohamed Abdelazez, a PhD student in the department of Systems and Computer Engineering.
Imagine, instead, a small radar unit in the corner of the room, as unobtrusive as a wireless router, quietly tracking your heart and respiratory rates and beaming them to your doctor.
It's a beautiful solution, and Abdelazez is hard at work making it happen.
"Contactless sensing means that vital signs can be measured over a period of time while an individual goes about their daily activities. The result is less stress and a broader picture of the patient's health."
It's also useful in a wide range of settings, from waiting rooms to jail cells where inmates are on suicide watch.
Abdelazez did his MASc with supervisor Adrian Chan and is staying with him, along with co-supervisor Sreeraman Rajan, for his PhD. "They're such amazing mentors, I felt that I had to go for another degree just to be able to learn everything I can from them."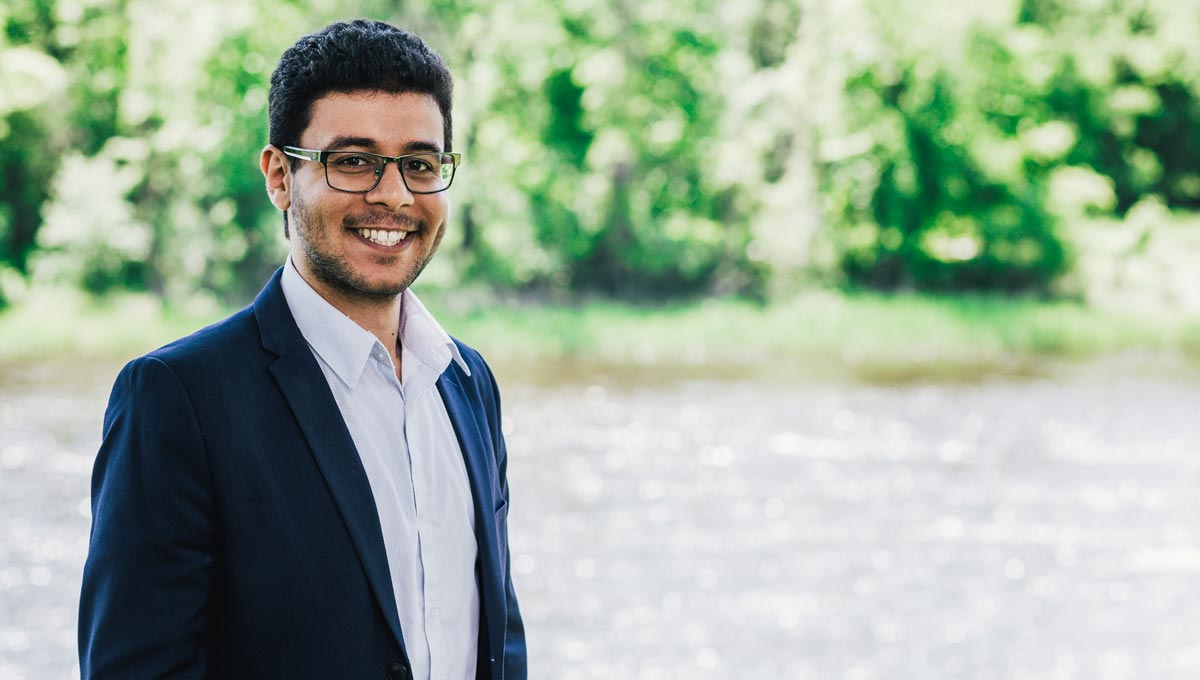 Sandy Barron
A Deaf child born in Saskatchewan or Alberta between 1880 and 1930 had few or no options for education. Indeed, in that era of institution building it took the region 50 years to build a school for Deaf children — long after similar schools in the east were established. Sandy Barron is on a mission to find out why.
"It's a study of the politics of deafness and governance in western Canada," says Barron, whose supervisors are Dominique Marshall and Kristin Snoddon in the Department of History.  He sees a direct line to the present.
"Schools for the Deaf provided more than basic schooling. They were places of Deaf cultural formation, and Deaf communities grew around them. The Saskatchewan school was closed in the 1990s and the schools in Manitoba and Alberta are under stress. My hope is that my research can help hearing people understand why those schools are important."
Barron, whose first career was in special education, sees the Vanier award as validation of the importance of disability history. "It's a very understudied aspect of Canadian history."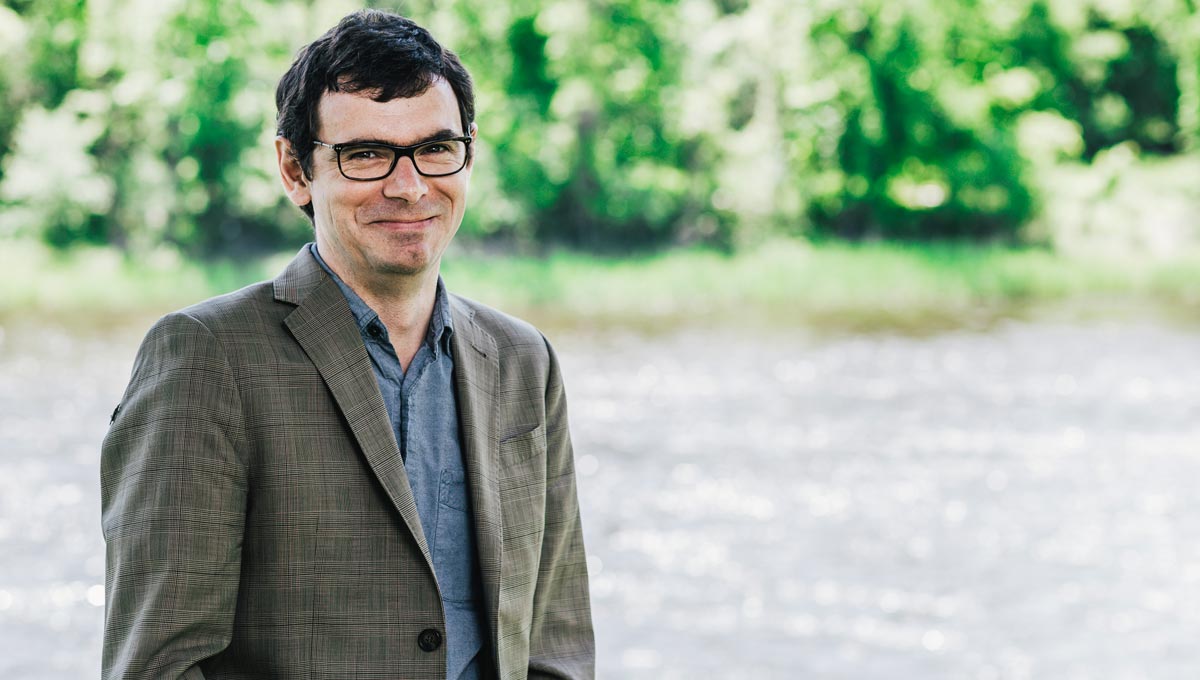 Lowell Gasoi
"In Canada, it's nearly impossible to get a piece of art made or performed without support from the government," states Lowell Gasoi, who's doing a PhD in Communication under the mentorship of Ira Wagman, and is the third Communication student in three years to win a Vanier. After 25 years as an artist and arts administrator, he knows this all too well.
"The relationship between artist and government is bound by particular and bureaucratic modes of engagement, making this a relationship that merits investigation.
"I'm asking questions such as: What is the effect on the artist? How is government forwarding its agenda? What values are being communicated in this process? And how does the public understand this relationship and build a narrative around how public money is being spent?"
It's a great time to explore these and other questions, according to Gasoi. "How is Canada 150 an example of artists and government engaging in nation-building?"
Gasoi chose Carleton for his PhD research because of the welcome he received from the School of Journalism and Communication. "I was making a commitment to Carleton, and I really felt that, in turn, Carleton was committing to me."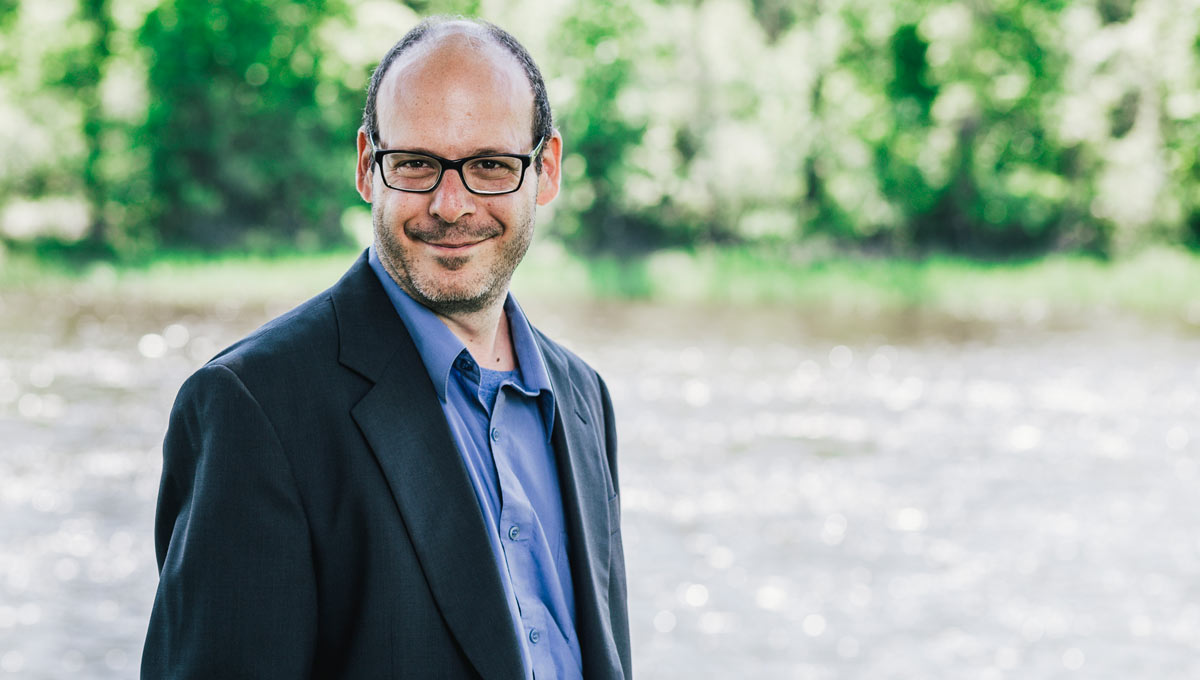 Genevieve Johnston
Courage and resilience, says Genevieve Johnston, are not generally ascribed to young people living on the street in most homelessness research. That's something she wants to change.
"Homeless youth tend to be presented primarily as victims," Johnston reports. "Yes, they are vulnerable: living on the street is frightening and difficult, and they tend to be there for difficult reasons, from traumatic abuse to addictions. But survival requires strength and a sense of agency, and I want to also explore that side of their experiences."
Johnston was pleased to land at Carleton for her PhD. Her supervisor, Jacqueline Kennelly, is an expert in youth homelessness and "the Sociology and Anthropology department has a wonderful reputation across Canada. It's a collegial environment with brilliant researchers."
The hoped-for effect of her studies? "The big push right now in homelessness initiatives is on Housing First, which is a great idea. But that housing usually comes with multiple rules and restrictions which can be difficult for people transitioning from street life. Hopefully, my research can help lead to services that are more flexible in responding to individual needs."