The head coach behind the bench of North America's most successful university basketball dynasty is moving on to a new leadership role.
Carleton University's Dave Smart, who has led the Carleton Ravens men's basketball team to 14 national championships over the last 17 seasons, accepted the position of Director, Basketball Operations, and will be responsible for developing both the men's and women's basketball programs and continuing to build a culture of sport excellence.
"It's been a great run," said Smart, whose new role entails providing operational support, mentorship and technical leadership to the coaching staff of the two basketball programs, working with the Department of University Advancement on fundraising and community development, and providing mentorship to other varsity team coaches at Carleton.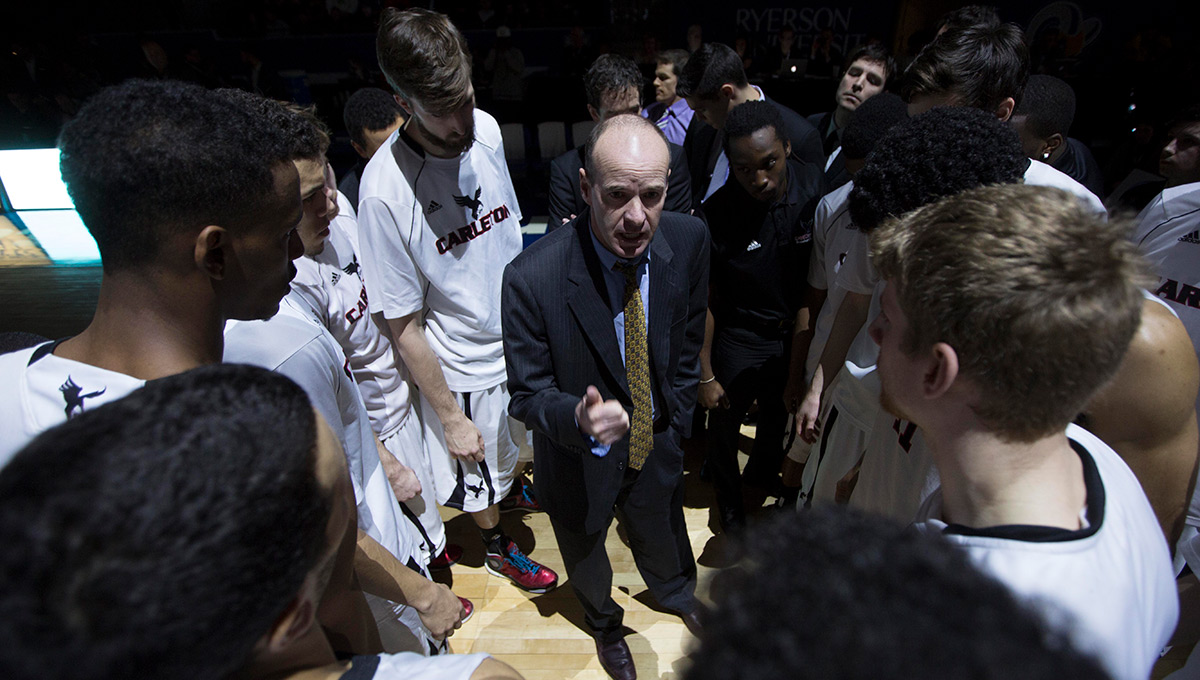 "Dave Smart is not just any college basketball coach"
"Coaching is my second love, my first being my wife and children," Smart said just a week after his Ravens soared past the University of Calgary Dinos 83-49 in Halifax on March 10, 2019 in the gold medal game at the U SPORTS Men's Basketball Final 8.
"I am very thankful to the university and I am looking forward to my new role. This gives me an opportunity to stay involved in basketball while having more time to spend with my family."
"The culture that Dave Smart has created and nurtured in our men's basketball program over the past 19 years is the epitome of the commitment and purpose that defines Carleton University," said President Benoit-Antoine Bacon. "Dave's success on the court has given Carleton great national visibility and we are sincerely grateful. I wish Dave all the best in his new role, where he will share his 'playbook' with all our Ravens programs."
"Dave Smart is not just any college basketball coach," Matt Giles wrote last year in a feature about Smart in the American online sports publication Deadspin.
"Smart is a defensive guru, a legend in the sport, to whom Division I's top coaches regularly make pilgrimages to learn at his feet."
"Dave's coaching style is super intense, but it's also individually directed," Jay Triano — a former Canadian national team and NBA head coach who is currently an assistant with the Charlotte Hornets — is quoted as saying in the story. "He has a unique talent of being authoritative, but also getting across to his players that he knows what is best for them and how they can progress."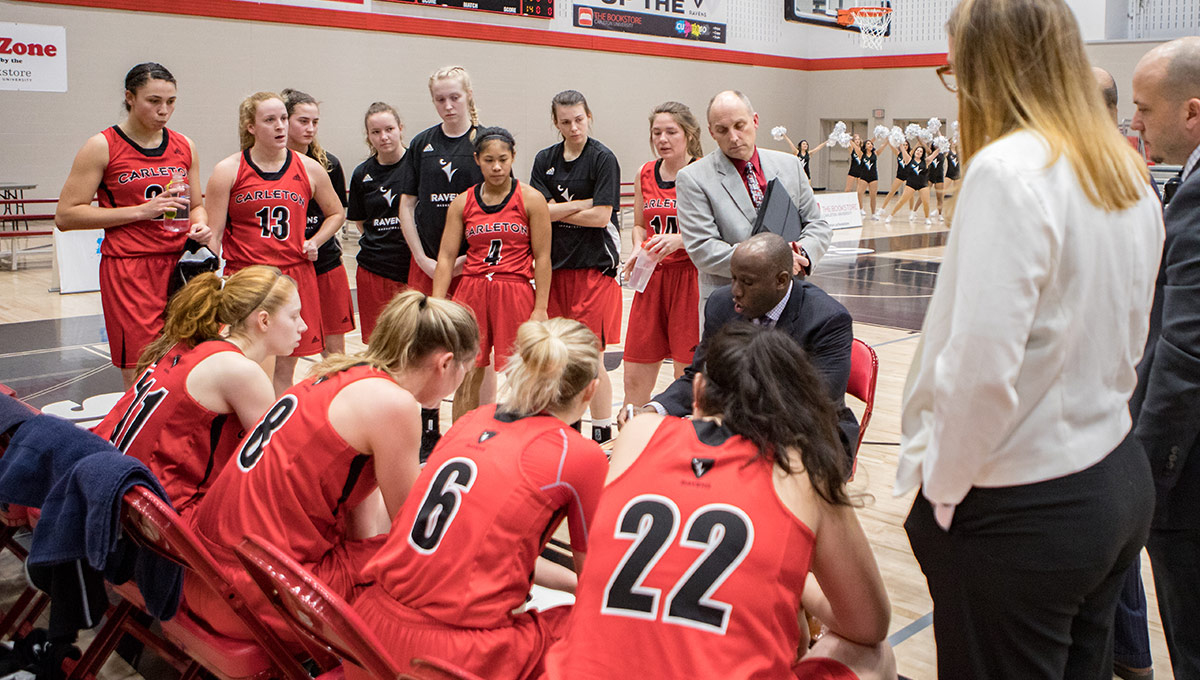 Taffe Charles to coach Men's Basketball
Parallel to Smart's move, former Ravens men's team star and assistant coach, Taffe Charles, has been named head coach of the men's basketball program after 12 very successful years as head coach of the women's program, including its first national championship in 2018.
"I am truly honoured to be entrusted as the next head coach of the men's basketball program," said Charles, who played for the team from 1990 to 1995 and began his coaching career as assistant with the women's program in 1995 before joining the men's program as an assistant from 1998 to 2007.
"I look forward to the challenge of continuing the high standard of excellence that has been set by Coach Smart, his coaching staff and the players."
Since his return to the women's program in 2007, Charles has made tremendous strides, earning four U SPORTS Final 8 berths, four OUA East titles, and two OUA Critelli Cup Championship titles. In 2017-2018, after a record-breaking season during which the team won all its games, Charles brought home the program's first national championship.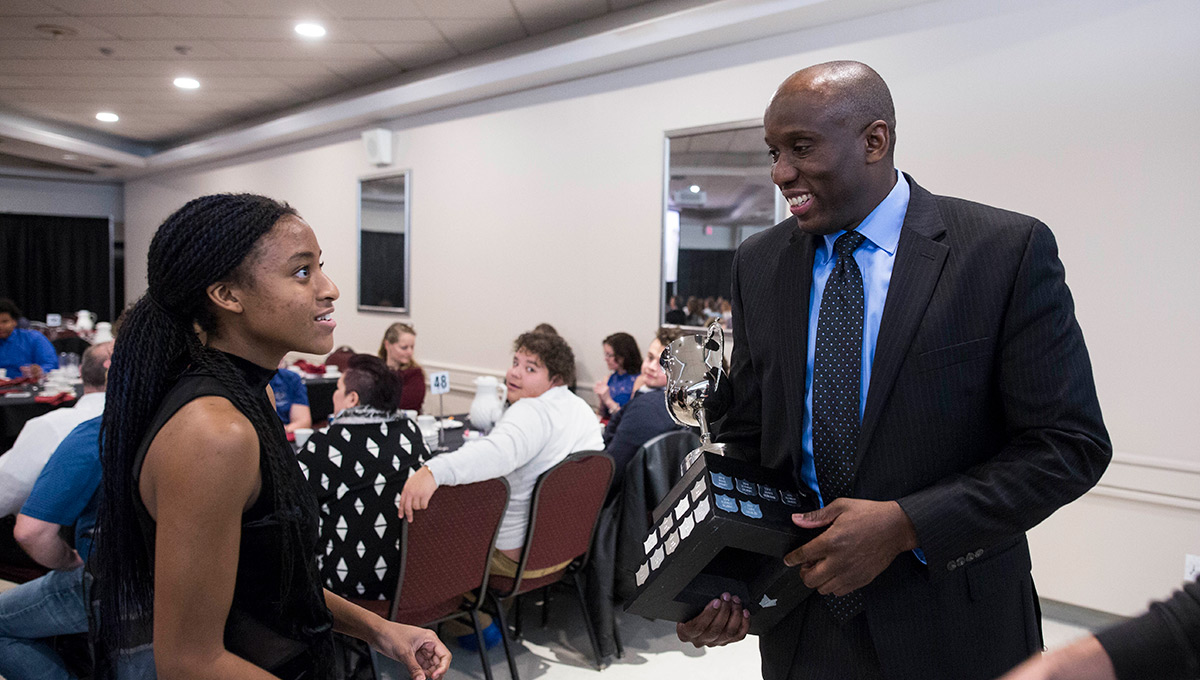 Building on a Legacy
Smart, meanwhile, has had an astoundingly successful coaching career at Carleton, and has received a record number of national and provincial coaching awards in addition to the 14 national titles (one of which the team won with his nephew Rob Smart behind the bench when Dave took a well-earned sabbatical).
Dave Smart has also represented Canada Basketball on the international stage as an assistant coach with the national senior men's basketball team and head coach of the men's under-18 team that won silver at the FIBA U18 Americas tournament in St. Catharines, Ont., last year. And he has helped numerous former Ravens make the transition to professional basketball.
"I am pleased that Dave has accepted this new challenge where he will build on the legacy he created as head coach of the men's basketball program," said Vice-President (Students and Enrolment), Suzanne Blanchard.
"Dave's program has brought a profile of excellence that has attracted top student-athletes, both nationally and internationally. The impact of the success of this program is seen not only in our recruitment efforts, but also in our community pride."
Jennifer Brenning, Carleton's director of Recreation and Athletics, is looking forward to these new developments and the future of both the men's and women's basketball programs.
"It has been a privilege to be a part of this historical run," said Brenning. "We owe Dave a debt of gratitude for his tireless dedication and sacrifice to the program over the past 19 years. His new position will provide our U SPORTS coaches with valuable mentorship and a well-deserved challenge for Taffe Charles in recognition of his performance with the women's program. I am excited to see how this coaching team will work together to continue to foster a culture of excellence."
Carleton has launched a national search for a head coach for the women's basketball program.