Last summer, after becoming the chair of Carleton's Board of Governors on July 1, Chris Carruthers met one-on-one with all of his fellow board members. Through those conversations, and over countless coffee meetings at cafés on campus, something became very clear.
"I learned that Carleton is not a community — it's a collection of communities," says Carruthers.
"There's the faculty community, the employee community, the graduate and undergraduate student communities, and the alumni community, as well as communities comprised of external organizations and individuals that collaborate with the university."
Reflecting and incorporating the views of each of these groups is one of the board's biggest challenges.
Diversity an Opportunity in the Carleton Community
Yet for the governing body responsible for overseeing Carleton's administrative and corporate affairs — a group of passionate volunteers who tap into a variety of skillsets and experiences to help advance the university's goals — this diversity also represents an opportunity.
Although there is no single strategy that will help the university work toward its mission of making Canada and the world a better place through education and research, understanding the values and perspectives of its spectrum of stakeholders is a crucial step in that direction.
"The board has to make decisions that apply to all of our communities," says Carruthers. "It's important for us to be constantly reaching out to people, so we know who they are and what their issues are. When tough choices are to be made, it's easier when people know one another. That helps you make a sensible, reasonable decision and come to a better conclusion for everybody."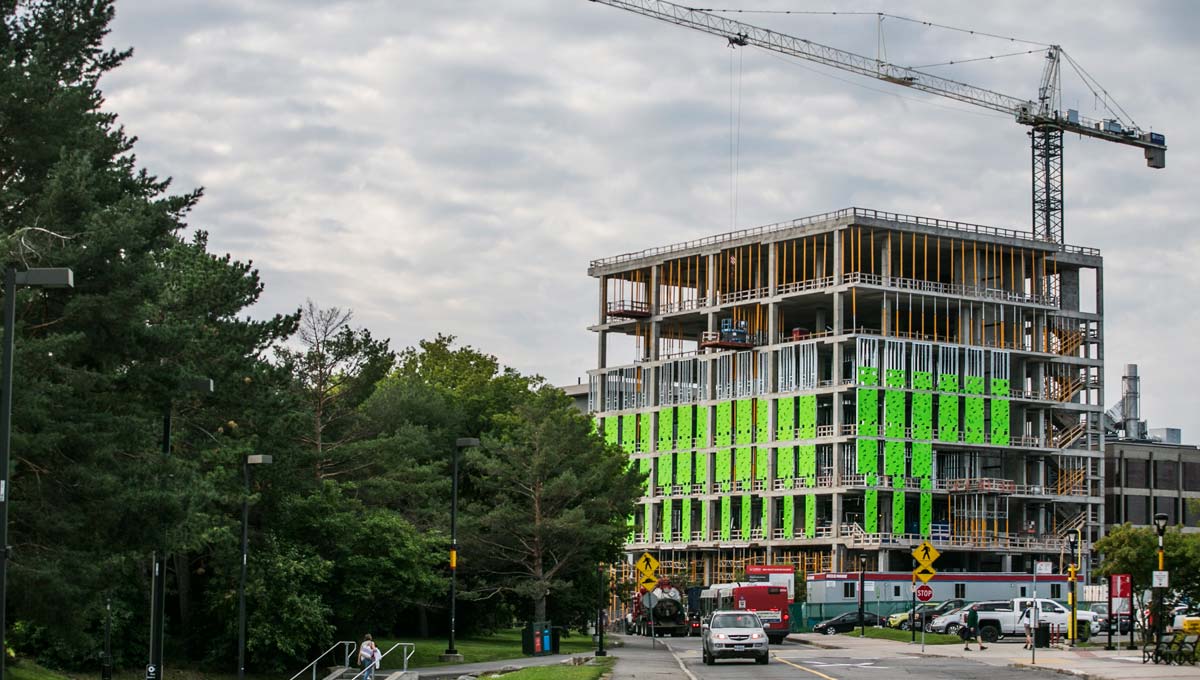 A holistic approach to health care
The construction of a new Health Sciences Building at Carleton and the evolution of the university's Health Sciences program embody this attitude.
Carruthers, a retired orthopedic surgeon and former chief of staff at The Ottawa Hospital, is not championing and leading the fundraising campaign for these developments because of his background in medicine. They are priorities for Carleton because both are rooted in a holistic approach to health care and represent a niche that will pay important socio-economic dividends if the university invests its energy and expertise.
"We can't keep spending all our money on the delivery of health care," says Carruthers, noting that some Canadian medical schools are now reducing the number of students and residents they admit, and that a focus on population health can help address the underlying causes of problems before the need for medical intervention arises. "We have to analyze health status, study how to predict and prevent health crises, and anticipate what the future holds."
This shift in thinking will not only lead to careers for Health Sciences graduates, it will also help Canada's overburdened public health-care system contend with the epidemic of so-called "lifestyle diseases" that threaten to swamp the country's emergency rooms and bank accounts.
"We can use a population health approach to help manage diseases like cancer and conditions such as obesity through diet and exercise," says Carruthers. "One of the best treatments for depression, for instance, is exercise. It's good for your body and your brain. There's more and more evidence coming out that shows if you continue to exercise as you get older, you're less likely to get dementia.
"This is an example of what the Health Sciences program is looking at. It will anticipate needs and help us minimize the number of people who get sick, instead of what we do now, which is to treat people when they get sick and continue to build hospitals to meet the growing need."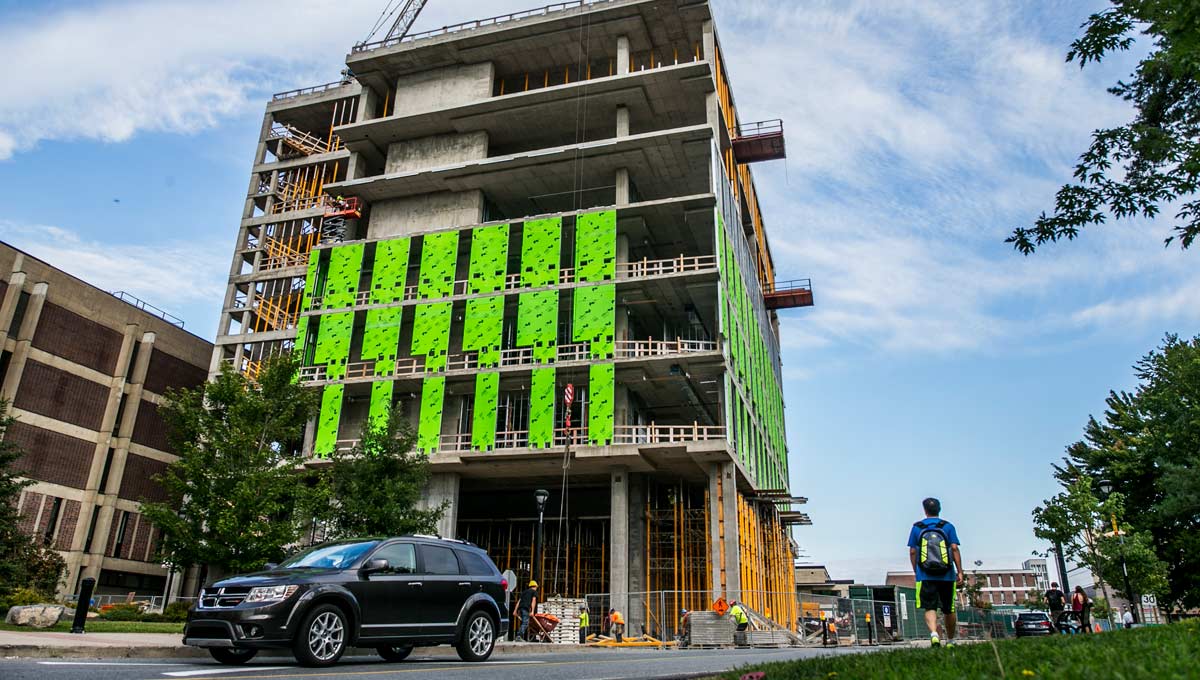 A rewarding undergraduate experience
The connections between Carleton and Carruthers go much deeper than links between the Health Sciences program and his career in medicine.
Born and raised in Sarnia, Ont., Carruthers enrolled at Carleton as an undergraduate. He earned a Bachelor of Science degree and was inspired by professors such as Herbert Nesbitt, whose name adorns the university's biology building.
Carruthers worked hard but also had fun socializing with friends at football games and other gatherings on campus. Many fellow Carleton alumni remain in his circle of friends today, and he credits his role as a residence president with instilling an interest in leadership and governance.
Following in the footsteps of his physician father, Carruthers went on to attend medical school at the University of Ottawa. About 15 years into his practice as a doctor, however, he increasingly began to take on executive responsibilities and earned an Executive MBA from Concordia University.
As chief of staff at The Ottawa Hospital, he joined the hospital's board, as well as The Ottawa Hospital Foundation board. Over the years, he also served on several other boards, including the Ottawa Heart Institute, the Ontario Hospital Association and Ottawa's Ashbury College, which he chaired.
The first board Carruthers joined at about age 40 was at the Ottawa Flying Club, a position that gave him an even wider perspective than the view he had from the pilot's seat when he flew.
"I liked being at the decision-making table and being able to look at the whole system," he says about the board experience.
"You meet and have an opportunity to work with some fascinating, interesting, talented people who want to make a difference."
Carruthers was asked to consider joining the Carleton board by current member and past chair Tony Tattersfield.
"I said yes because I was interested in boards, but also because I felt that my career has been successful because of Carleton," he says. "I owe a lot to Carleton. It was the first building block of a very successful career. If it wasn't for Carleton, things would not have happened for me the way they did.
"For somebody with a full-time job, doing this is not easy," continues Carruthers. "I have the time, and I was looking for something to do. I can't just go play golf every day."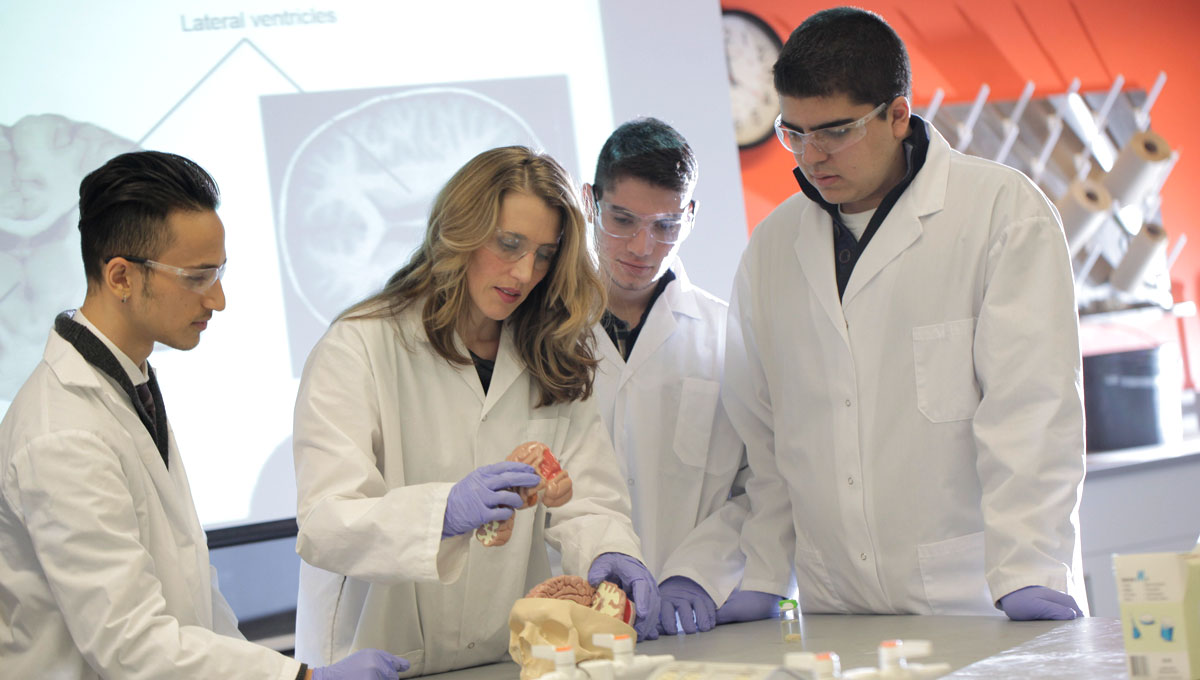 Understanding the
oversight structure
Carleton's Board of Governors is one of two governing bodies at the university, a structure established by the province's Carleton University Act. The Senate is responsible for academic matters, such as maintaining and modifying curricula and long-range academic planning, while the board is involved with selection and oversight of the president, the annual operating and capital budget, human resources, and the overarching Strategic Integrated Plan.
The board has 32 members, including the chancellor and president (who are ex officio), four students, two members of the administrative staff, two members of the Senate, two members of the academic staff, two alumni, and 18 members from the community at large.
These community members are crucial. Pillars of Ottawa's government, business and non-profit sectors, they enhance the university's relationships with the city, region and country.
The alumni members also play a major role, and help ensure that the views of the university's roughly 130,000 graduates are considered.
To help execute its duties, the board has seven committees — Executive, Audit, Finance, Community Relations and Advancement, Building, Governance, and Nominating — with a member of the university administration serving as the executive officer for each committee.
Beyond support for the Health Sciences Building and program, other priorities for the board in the year ahead include deliberations over whether to proceed with a new building for the Sprott School of Business, the celebratory events marking Carleton's 75th anniversary in 2017, and a pair of challenging issues: the university's work to develop a new stand-alone sexual assault policy as required by provincial legislation, and the cost of education, with the province considering a new funding formula.
"I suspect these will be challenges going forward," says Carruthers.
"We will see how tightly the provincial government holds the reins."
One way to help adapt to a changing environment, he says, is for the board to be as communicative as possible with all of its constituents, from faculty, students and staff to alumni and external groups. "This means we really need to listen to and engage with every board member, and everybody in Carleton's collection of communities."
The board's mentoring program, which pairs up returning and new members, helps to ensure that this collaborative spirit will become even stronger despite the rate of turnover among some board members with short-term appointments and the significant volunteer time commitment required.
"I've learned a lot about Carleton over the past few years," says Carruthers, "and one thing that stands out is that people love being associated with this university. All of the board members have their own interests, but we all want to do what's best for Carleton."