This past summer, Tasha Beeds and a core group of nine women, men and Two-Spirit people walked carrying a small copper pail of water from the source of the North Saskatchewan River in Alberta's Rocky Mountains to the river's junction with the South Saskatchewan east of Prince Albert, Sask., covering 1,100 kilometres over 36 days.
The walk was a ceremony, giving back to the water through song and gratitude while raising awareness about the need to protect water and amplifying the voice of the water itself.
"As Indigenous peoples, we see water as a living entity," says Beeds, who has nêhiyaw (Plains Cree), Scottish-Métis and Bajan ancestry and is the inaugural visiting scholar at the new Ānako Indigenous Research Institute at Carleton.
"People forget that water is alive, like the Earth," she says. "Water is life. These words are not just a catch phrase."
During the journey, which is part of a long tradition among Indigenous peoples of entering into a relationship with the natural world, the walkers talked with farmers and residents of the towns and Indigenous communities they passed.
Wildfires and drought are ravaging the west, and they were told about and bore witness to dried-up streams and depleted aquifers, parched berry bushes and scrawny wildlife, and the challenges faced by people who use water to grow crops or fish or swim in on hot days.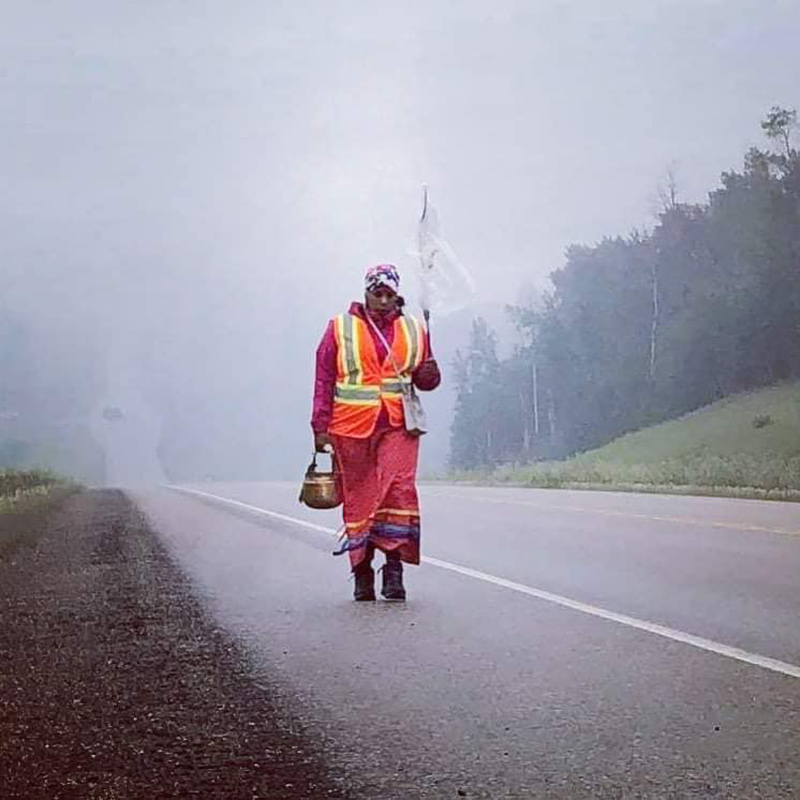 These interconnected stories reveal a crisis that's both profound and personal, yet something that you might not notice zipping by on the highway.
"The water's message is urgent," says Beeds, whose PhD thesis, which she'll be defending this fall at Trent University, explores water walking as an Indigenous research methodology and as a "contemporary manifestation of ceremonies, intellectual traditions and cultural understandings that have existed since the beginning of time."
"Water is a lens through which I look at the world, and that's what research is all about," says Beeds, who is also a visiting fellow in the University of Windsor's Faculty of Law and has taught at the University of Sudbury and University of Saskatoon.
"Water walking is about consciously engaging with the future. We are making a plea across all cultures: What kind of Ancestor are you going to be? What are your grandchildren going to say about you? Are they going to say you were so obsessed with your phone, you didn't look up and now there's no more water left?"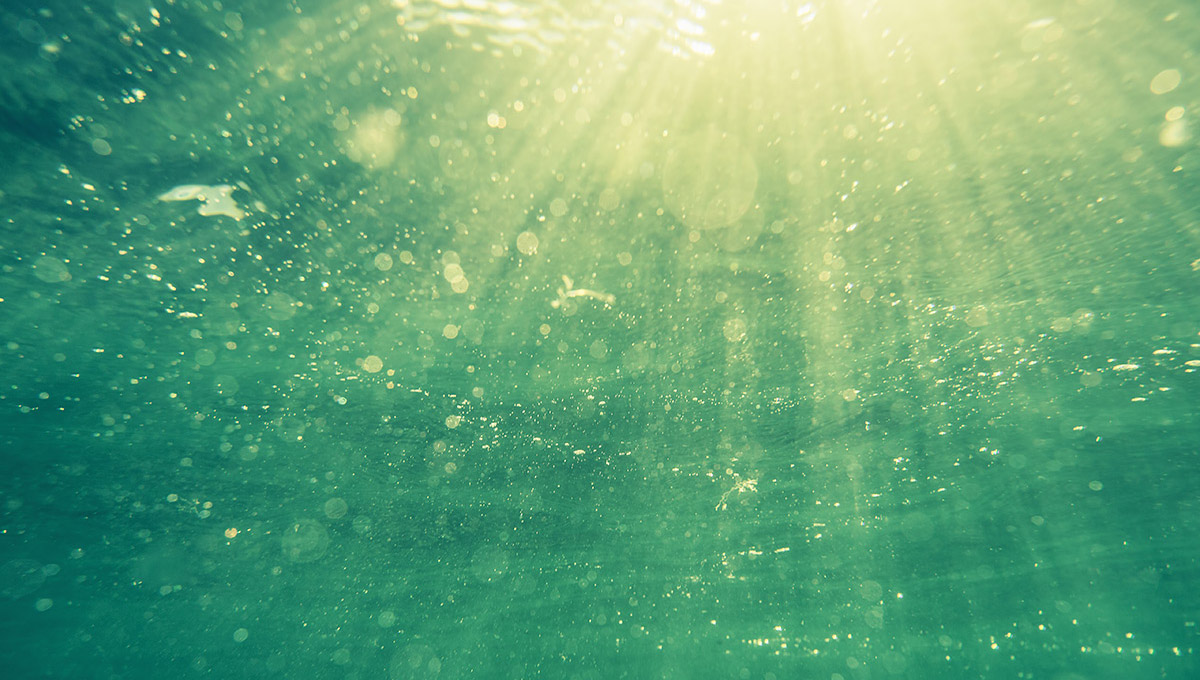 Connection and Collaborative Research
Beeds is an inspiring choice to be the first visiting scholar at Ānako, an Algonquin word that means "connection, an extension, a generational continued connection." Her work embodies the institute's goal of serving as a collaborative research hub, a connection point for community members and faculty and students from different departments, and as a source of mentorship for Indigenous methodologies.
Ānako, which builds upon the foundations laid from 1993 onwards by the Centre for Indigenous Research, Culture, Language and Education at Carleton, will bring together researchers, students and Indigenous communities to foster dialogue and understanding of ethical, balanced and respectful research with Indigenous peoples and in Indigenous territories.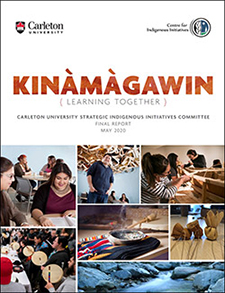 It's a response to the 2020 Kinàmàgawin Report—specifically, call to action no. 31, which outlined the need to establish an institute to continue, consolidate and further promote innovative and collaborative Indigenous research.
Plans for the upcoming year include a directory of Indigenous research projects, student research and writing groups, research talks and film screenings, and grant-writing assistance. Anybody interested in joining the institute and helping to shape its path is invited to get in touch.
Ānako is currently co-directed by Indigenous and Canadian Studies Prof. Kahente Horn-Miller, the Assistant Vice-President of Indigenous Initiatives at Carleton, and Music Prof. Anna Hoefnagels, Director of the School of Indigenous and Canadian Studies. Elders and other leaders from the Kitigan Zibi Anishinabeg and Algonquins of Pikwàkanagàn First Nation bestowed its name based on the goals of the institute.
"Institutes like this are rooted in creating a genuine space for Indigenous ways of knowing and being in the academy," says Beeds, who will join Ānako remotely from her home territory in Saskatchewan, although she's excited about visiting Ottawa and spending time on the Rideau River that flows past the Carleton campus.
"If you bring Indigenous knowledge into an institution, things can shift. That's the truth behind reconciliation."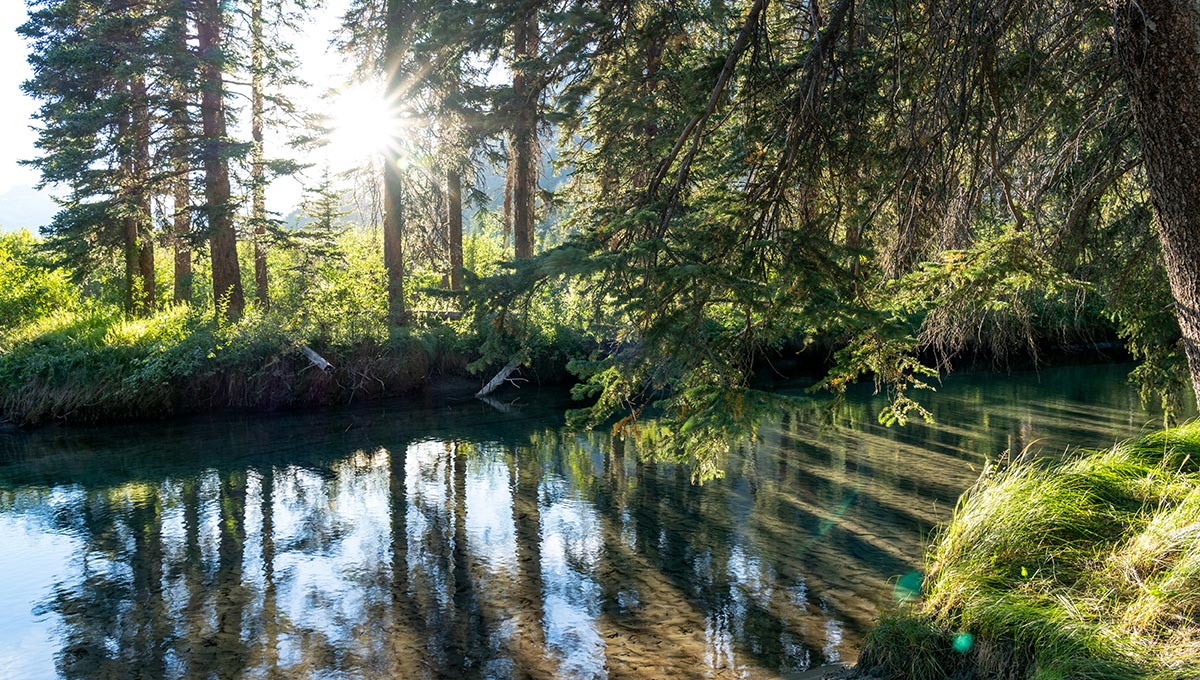 Lessons From Across Canada
Anishinabekwe PhD student Cheyanne Thomas, a member of the Couchiching First Nation, helped steer the direction of Ānako by working as a research assistant for a year in the lead up to its launch.
One of her major projects was collecting information from the two dozen or so other Indigenous research centres at universities across Canada, to learn what works and what ideas Ānako could adopt.
Thomas saw some amazing and eye-opening initiatives, such as an effort to write briefs that break down complex political issues into everyday language at one institute, and workshops that match experienced researchers with undergraduate Indigenous students—so they can learn how to do their own research—at another.
"These are programs we can model," says Thomas, who had to step back from Ānako this fall because she is teaching and needs time for her own research.
"But mostly, I saw that our projects have to be multidisciplinary and community-driven, so scholars and community members can work together on issues that have real-world implications and people can develop the skills they need to lead their own research going forward. If you can train somebody, more fulsome research will emerge."
Monday, September 27, 2021 in Indigenous, Research
Share: Twitter, Facebook