Members of the Carleton University community played an important role at the Royal Society of Canada's 2019 Celebration of Excellence and Engagement on Nov. 21 to 22, 2019.
Four Carleton professors are joining the ranks of the Royal Society Fellows this year – Norman Hillmer and Tim Cook from the History Department, Robert Letcher in Biology, and Rianne Mahon in Public Policy and Administration.
A multidisciplinary symposium, co-sponsored by Carleton, the University of Ottawa and the National Research Council Canada launched the celebration with its theme of science, trust and society: inclusive culture under siege.
Carleton President Benoit-Antoine Bacon gave opening remarks, along with Royal Society President Chad Gaffield, Jacques Frémont, University of Ottawa president, and NRC President Iain Stewart.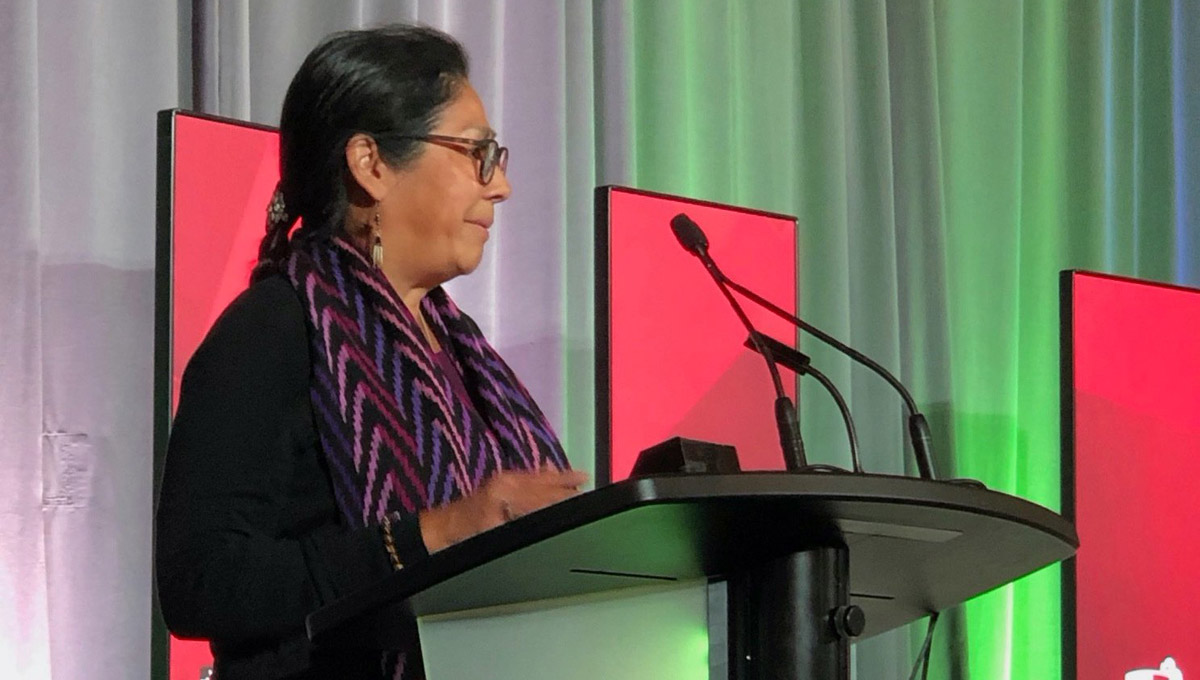 Fostering Openness, Enabling Critical Thinking and Empowering Citizens
"Looking at our themes over the next two days: AI and big data; sustainability and climate change; better health care and quality of life – these are incredibly complex issues that will require intelligent, informed debates," said Bacon. "But in contrast, what we increasingly see are emotional, partisan, polarized positions that do not want to talk to, or indeed cannot talk to, each other.
"But there is still time to summon the better angels of our nature, and Academia has a vital role to play in fostering openness, enabling critical thinking and empowering citizens to make the crucial distinction between facts and opinions."
The symposium brought together researchers, artists and government and business leaders, among others, to demonstrate ways they are working together to re-establish and expand a relationship of trust with citizens and protect aspirations of inclusive culture threatened by populism.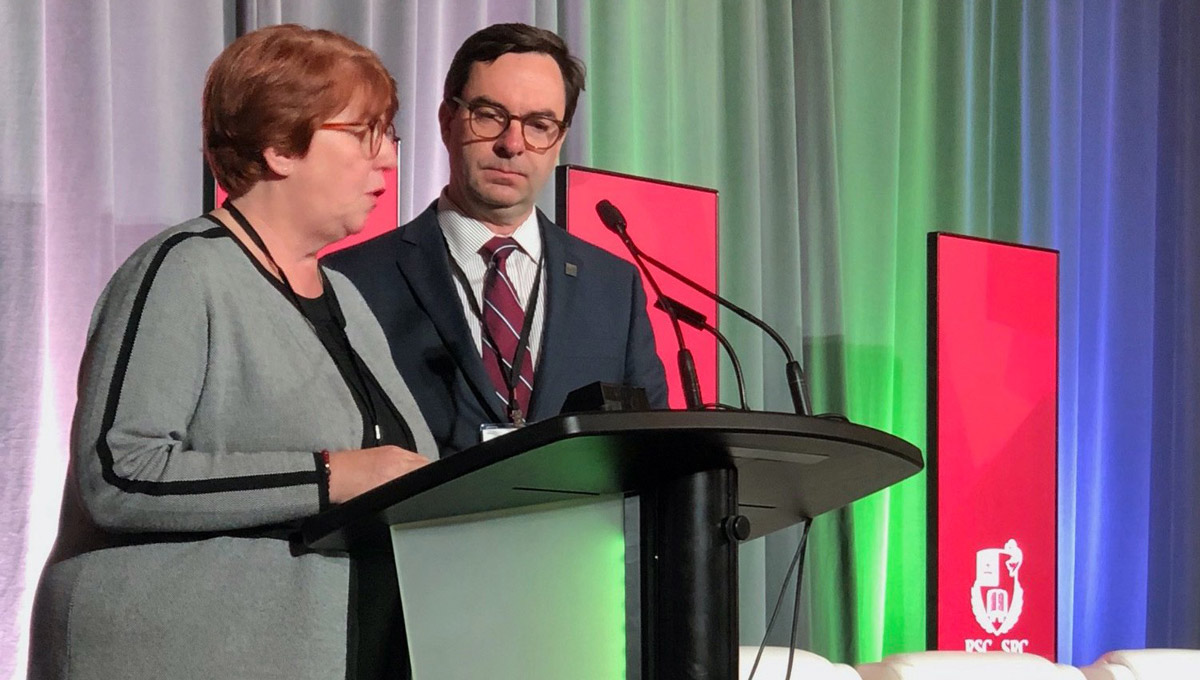 Technology Innovation, Health Care and Our Changing Environment
These experts included many from the Carleton community, including Kathryn Desplanque, postdoctoral researcher in the School for Studies in Art and Culture, who spoke about technology innovations and mass consumption.
Halim Yanikomeroglu, professor in Systems and Computer Engineering, spoke about the future of artificial intelligence, and Prof. Paul Peters contributed to a panel about decision-making for better health care and a better quality of life.
Banu Örmeci, Jarislowsky Chair in Water and Global Health, spoke about sustainability, Indigenous knowledge and our changing environment.
Prof. Lenore Fahrig, who was recently awarded the Royal Society Romanowski Medal for Environmental Research, spoke as well.
Also participating were Arts and Social Sciences Dean, Pauline Rankin, Engineering and Design Dean Larry Kostiuk, and Music Prof. Jesse Stewart, who provided ideas about fostering inclusion through innovative music technologies.
Friday, November 22, 2019 in Faculty of Arts and Social Sciences, Faculty of Engineering and Design, Faculty of Science, President
Share: Twitter, Facebook