The cultural and political landscape around cannabis is changing quickly. At the forefront of this shift is Carleton University alumnus Bruce Linton, BPA/92, founder and CEO of Canopy Growth Corporation. The entrepreneur is building an industry for which there are significant economic and social good implications at the local and national levels.
"Now that we're on the verge of legal access to regulated, recreational cannabis, we're stepping up to do our part to ensure education and responsible use are at the forefront of the cannabis conversation," Linton says.
Linton previously worked at telecom company Newbridge Networks and, among other notable roles, was the president of the Carleton University Student Association in the late 1980s when he was an undergraduate.
He will talk about his career trajectory and his company's corporate social responsibility goals at the annual Ottawa Leadership Luncheon on May 29.
"Our corporate social responsibility strategy is based on listening to communities and stakeholders and supporting areas where awareness and education can make positive contributions to society," Linton says. "It's our responsibility to use our resources to make a positive difference for people in Canada and around the world."
With cannabis legalization on the horizon, we take a look at the key multiplier effects of this massive change by examining some of the work of Canopy Growth Corporation.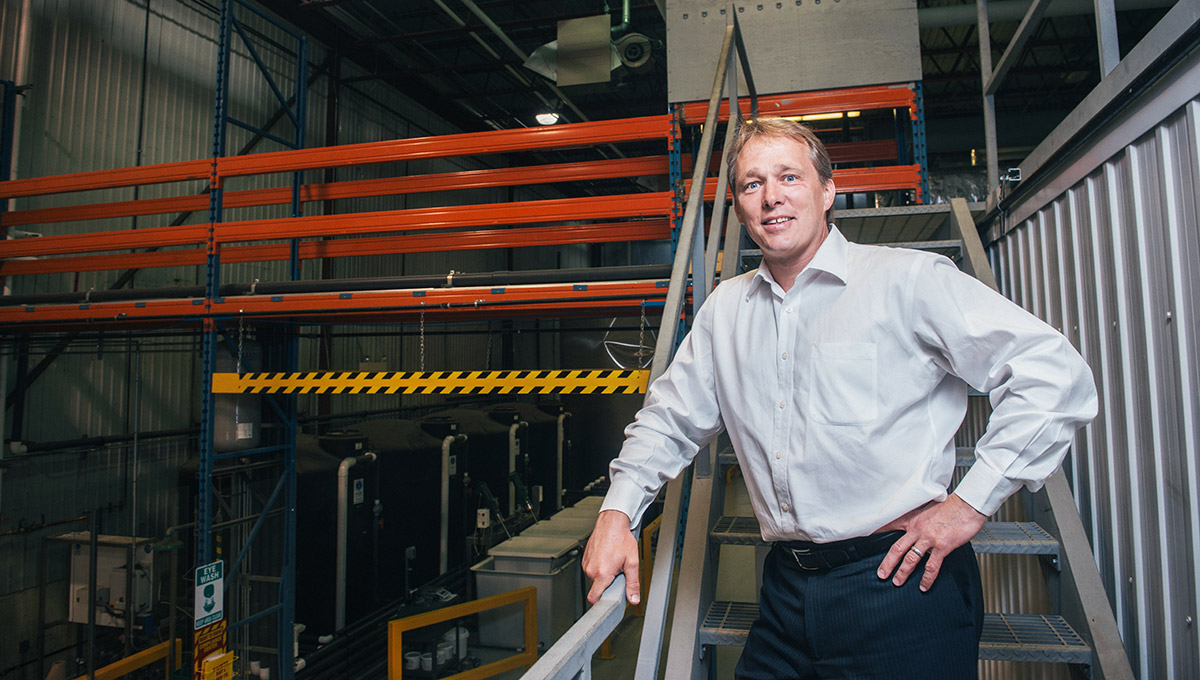 Weed for Good
Canopy Growth announced the development of the Tweed Collective on April 20, 2018 – the day known as 420, when marijuana activists and supporters gather at events around the world to push for legalization and access. Under the Tweed brand, Canopy Growth President Mark Zekulin said it would commit to investing $20 million over the next four years—yes, 420—in socially responsible initiatives.
"Cannabis legalization is an important social change and it is incumbent on us as leaders in the industry to renew our commitment to social, responsible community building all across Canada," Zekulin said in a statement.
"We started at home by supporting the local theatre and the community garden in Smiths Falls," he said, noting the contributions made where Canopy Growth has its headquarters. "With Tweed expanding across the country with new production sites and retail stores, home now stretches coast to coast and our contribution has to expand along with it."
The company is inviting ideas for community development (expressed in 420 characters or fewer) via the Tweed Collective website. The organization puts few parameters on what a socially responsible initiative might look like, only stipulating that it is about unity and community. The Tweed Collective's tagline summarizes the vision succinctly: Let's Grow Good Together.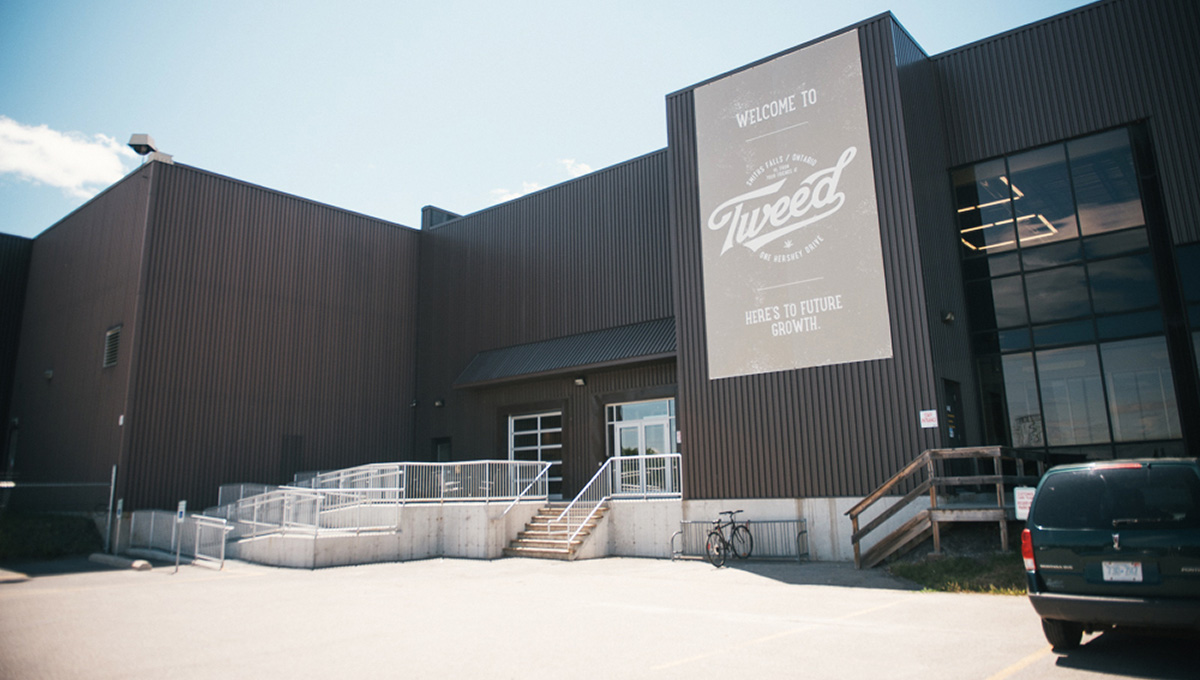 Igniting Canopy Growth
Canopy Growth is located in an old chocolate factory, prompting a few jokes about Oompa Loompas and satiating munchie cravings. For 45 years, the Hershey factory was one of the main employers and its departure for Mexico in 2010, left hundreds without work and the town, formerly known as the Chocolate Capital of Ontario, with an identity crisis.
When Canopy set up shop in the old 500,000 square-foot factory in 2013, it employed a dozen people and since then has added a call centre, packaging rooms, distribution centre, lab, flowering rooms, and other production areas that need staff. By 2017, it employed nearly 300 people and the company's website lists more than 100 open positions.
Canopy Growth has quickly blazed a path to becoming the town's largest employer—and the growth phase continues. The company is expanding quickly, both in Smiths Falls and across the country, as Canada moves closer to legalization and Canopy Growth works to keep up with demand for both medical and recreational cannabis. Adding more jobs has a ripple effect, drawing in clusters of businesses to support a booming industry and its workers.
An Ounce of Prevention
Canopy Growth was the first licensed producer in Canada to offer a sliding-scale pricing model for medical marijuana users. If you are earning less than $29,000 annually, you will get a 20 percent discount on the cost of medical cannabis, for example. This compassionate pricing scheme has since become standard in the budding industry, and there has been a push to keep compassionate pricing at the forefront of discussions around legalization.
This sense of obligation to communities is also illustrated in the company's corporate social responsibility initiatives, which emphasize sensible use and education. Canopy Growth has facilitated and funded a partnership with both the Canadian Drug Policy Coalition and Mothers Against Drunk Driving on a research and education strategy. Other Canopy Growth initiatives focus on ensuring there is not a corresponding increase in youth usage rates as cannabis becomes legal for adult consumption.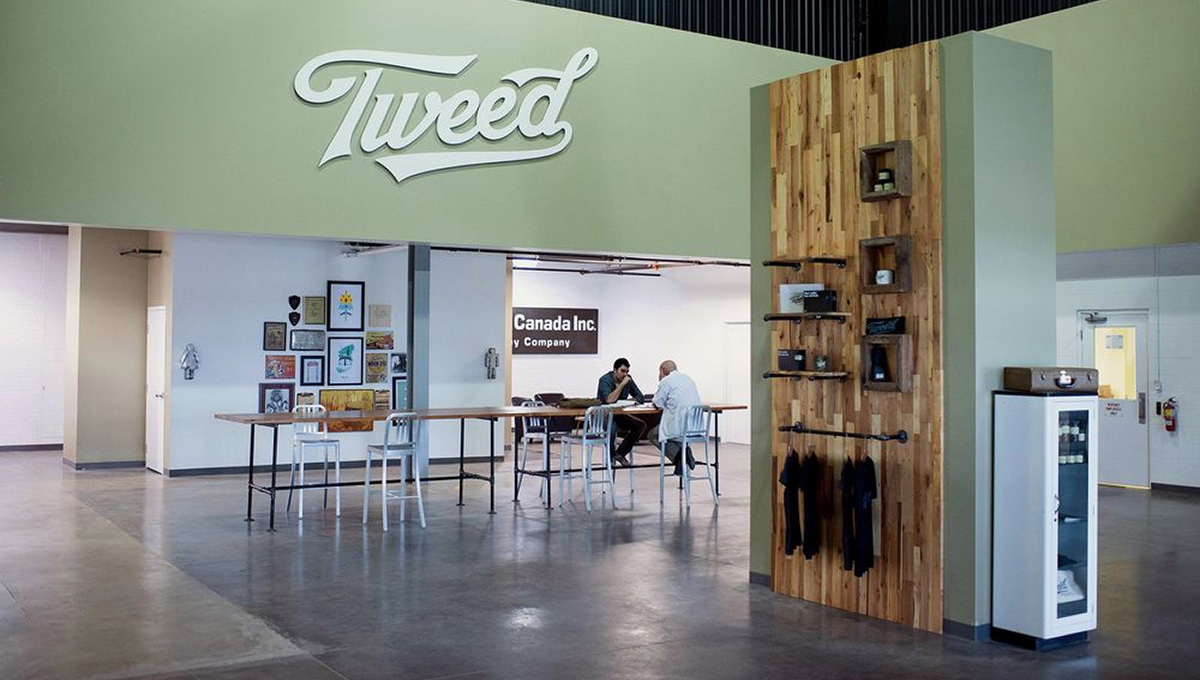 Tending the Buds
Canopy Growth is partnering with post-secondary education institutions to develop research and community engagement initiatives for students and graduates. Canopy recently announced a partnership with Niagara College to help with increased workforce demand in the budding cannabis industry. The company has a farm facility in Niagara-on-the-Lake, Ont., which provides opportunities for students in the college's horticultural, greenhouse and business programs. Additionally, Canopy Growth provides placements for students at its 13 other facilities across the country.
Hear Bruce Linton speak at the spring 2018 Ottawa Leadership Luncheon on Tuesday, May 29 at the National Arts Centre. Details, tickets, and online registration can be found here. The event will also be live streamed at Facebook.com/CarletonAlumni.