By Ellen Tsaprailis
Photos by Chris Roussakis
The three co chairs of Carleton University's Indigenous Strategic Initiatives Committee (CUISIC) have appointed the members who will consult widely in coming months on a concrete action plan to remove systemic barriers and enhance academic success for Indigenous students and to better integrate Indigenous knowledge across campus.
The committee, announced in October by President Benoit-Antoine Bacon, will also aim to strengthen the university's relationships with Inuit, First Nation and Métis people on campus, in the national capital region and across the country.
The goal is to develop a fulsome institutional response to the report of the federal government's Truth and Reconciliation Commission chaired by Justice Murray Sinclair.
"We are building on strength and the working group will first conduct an environmental scan of all the great Indigenous initiatives that are currently taking place at Carleton," said Bacon.
"The committee will facilitate widespread engagement and consultation sessions over the course of the 2018-2019 academic year. The result will be an overarching strategy putting forth a series of Carleton-specific recommendations."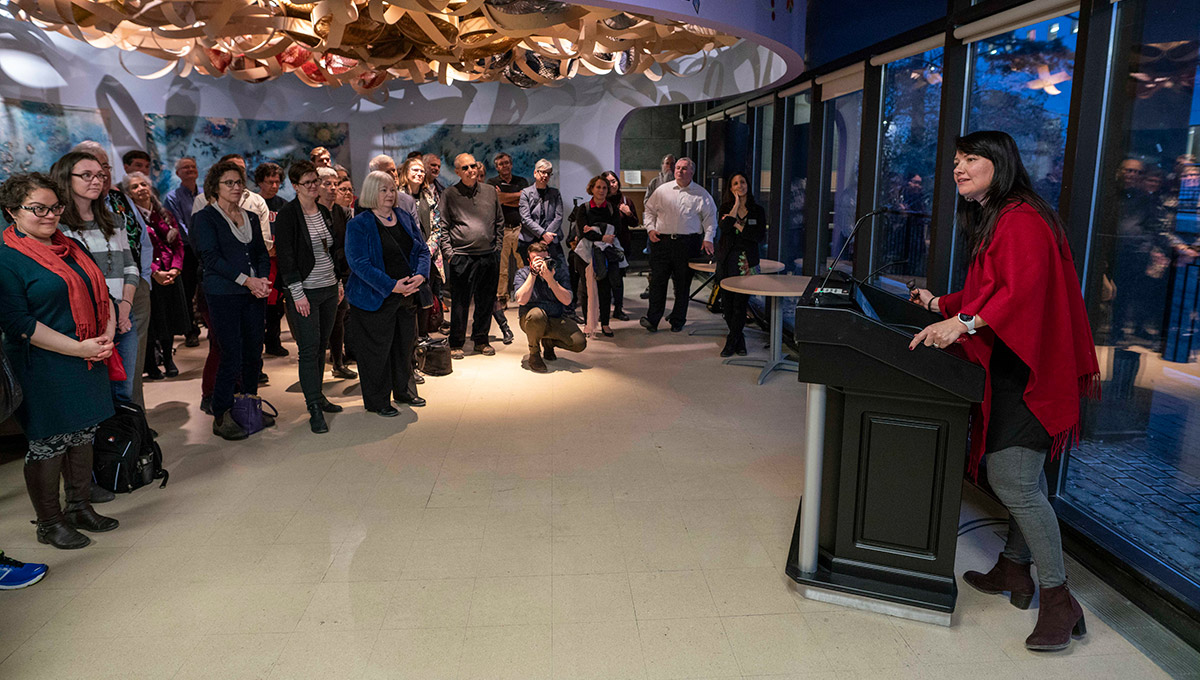 Responding to the Truth and Reconcilliation Commission
The Truth and Reconciliation Commission's 94 Calls to Action made specific recommendations for post-secondary institutions, including creating programs in Indigenous languages, incorporating Indigenous knowledge and teaching methods, and taking part in a national reconciliation research program.
The committee is led by Prof. Kahente Horn-Miller from the School of Indigenous and Canadian Studies; Benny Michaud, assistant director of Equity Services, who is responsible for the Centre for Indigenous Initiatives; and Jerry Tomberlin, interim provost and vice-president (Academic).
CUISIC includes a broad representation of people from across campus, with First Nations, Metis and non-Indigenous faculty, staff and students. Indigenous communities are also represented, including Akwesasne and Kitigan Zibi.
The full list of members who have accepted is available on the Carleton University Indigenous Strategic Initiatives Committee (CUISIC) website.
"We received so many excellent nomination suggestions and we are very pleased with the diverse backgrounds of the committee members," says Tomberlin.
"We are confident the committee has the expertise to conduct extensive consultations and devise a plan that will lead to enduring change."
"This process is about creating space for the necessary dialogue and to ensure that what we do now and in the future is grounded in Indigenous principles of community building, consensus, listening and accountability to the coming faces, the next seven generations," said Horn-Miller.
The committee will begin meeting in January to work on the environmental scan, as well as themes and dates for consultations and community outreach. A report will be finalized and published before the end of the 2019. Submissions, comments and details about the committee's work will be posted online.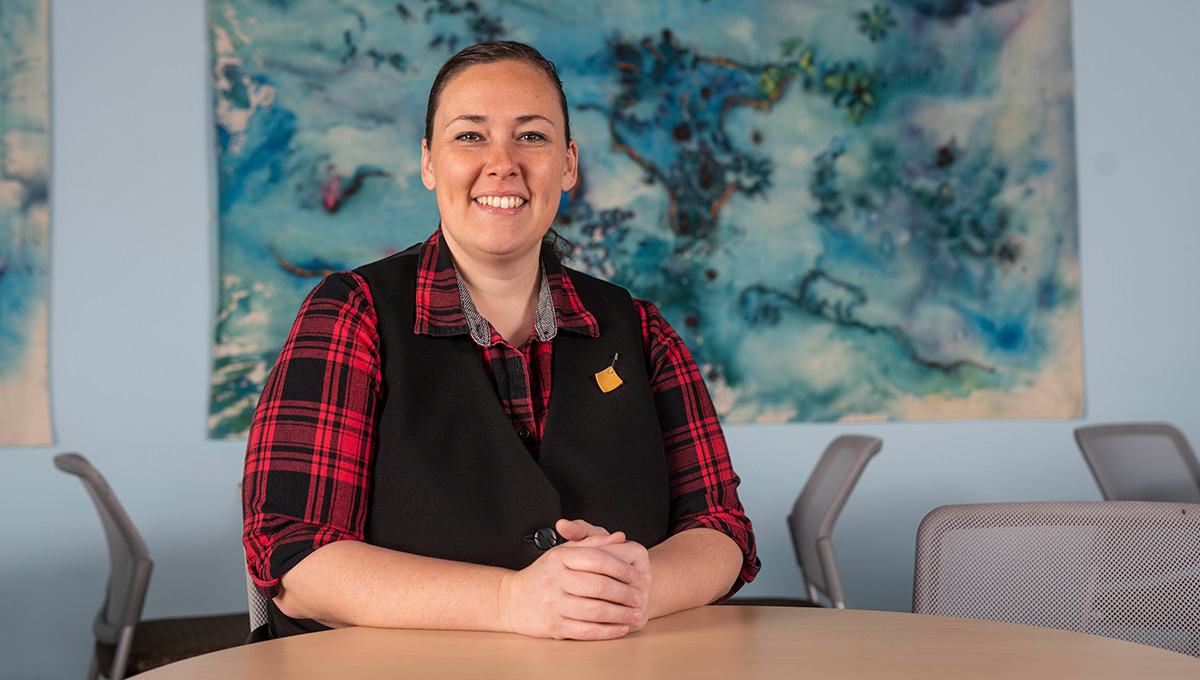 Acknowledging Historic Context
"The historic context that underscores the contemporary relationship between educational institutions and Indigenous communities is not often acknowledged," said Michaud. "That context was one in which the education system was used to implement the cultural genocide of Indigenous peoples. One of the many contemporary implications of this for First Nation, Metis and Inuit people is an inherent skepticism and distrust when it comes to the intentions of Canadian schools and post-secondary institutions.
"The work we are about to undertake is to strengthen relationships between Carleton University and First Nation, Metis and Inuit people and to create opportunities for structural change within the institution. This will rely heavily on our ability to meaningfully engage communities.
"Ultimately, we will need to provide safe spaces for candid dialogue in order to identify gaps and create an actionable strategy based on community-driven recommendations. As a Michif person, I am inherently motivated to encourage courageous cross-cultural relationships and believe that this will be the key to our success."
Setting a path towards conciliation and fulfilling Carleton's mandate to support the TRC recommendations is a priority for Bacon:
"I am fully committed to ensuring that the final recommendations are implemented in order to support positive long-term change on our campus," said Bacon.
The committee's work has been endorsed by the Indigenous Education Council, which advises Carleton on issues and opportunities, and by Carleton's Board of Governors.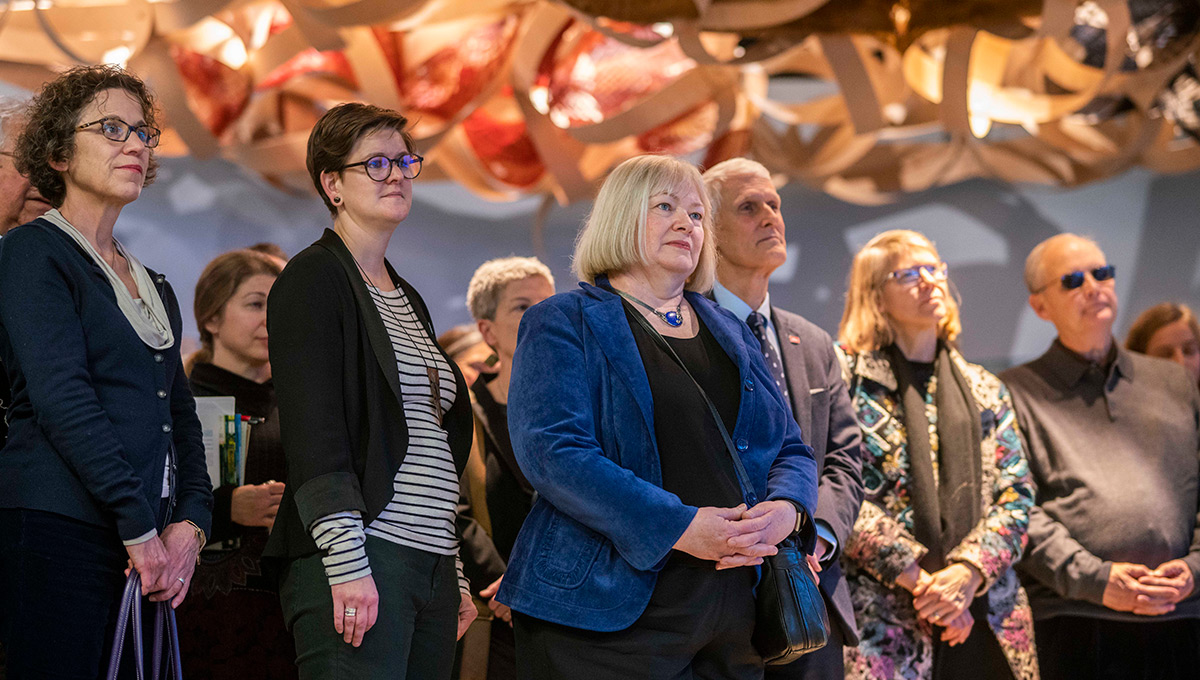 Significant Progress on Indigenous Initiatives
It will build on significant progress on Indigenous initiatives at Carleton, including the longstanding Centre for Indigenous Initiatives, which has two Indigenous liaison officers and an assistant director who create interconnected programs and services to ensure that Indigenous views are represented and respected on campus.
Horn-Miller has designed and co-ordinated the production of a series of focused Collaborative Indigenous Learning Bundles that are available to Carleton faculty for use in their classrooms and should be applicable across disciplines.
Four are currently available for classroom use – The First Peoples: A Brief Overview; Decolonization is for Everyone: Identity Formation in the Canadian Context; Engaging with Indigenous Communities; and Indigenous Environmental Relations
Another four are in development, and Horn-Miller and her colleagues in Teaching and Learning Services (TLS), with help from master's student Courtney Vaughan, have roughly 15 more in mind, depending on funding and how people respond to the bundles.
The Ojigkwanong Centre in Paterson Hall, designed by renowned Indigenous architect Douglas Cardinal, welcomes the entire campus to learn and practice the culture and traditions of First Nation, Inuit and Métis people. The Knowledge Keepers Program offers teaching circles on a wide variety of topics, and a research support drop-in program is available on a weekly basis.
Each summer, Carleton's Institute on the Ethics of Research with Indigenous Peoples (CUIERIP) offers a week-long session. Led by Carleton faculty, research ethics professionals and community-based researchers, participants learn in a collaborative environment.
There are also a broad array of relevant courses and research initiatives at Carleton. For instance, Carleton's Canadian Health Adaptations, Innovations, and Mobilization (CHAIM) Centre is focusing its efforts on developing a framework to mitigate physical and mental health risks and facilitate community rebuilding following a natural disaster, with a particular focus on northern First Nations communities.
Monday, December 10, 2018 in Indigenous
Share: Twitter, Facebook