Not your typical classroom. Fifteen Carleton students got a first-hand look at Mayan culture and the Belize jungle as they mapped Indigenous land features as part of their global studies class last May.
Located on the northeastern coast of Central America, Belize has a rich Indigenous history. Students in the Bachelor of Global and International Studies (BGInS) program—jointly run by the Faculty of Public Affairs and Faculty of Arts and Social Sciences—were introduced to members of the Aguacate Mayan community, Aguacate being a small village in Belize's southernmost Toledo District where most of the inhabitants speak Q'eqchi. The students brought GPS systems and showed the Mayans mapping techniques to create a fully detailed geographical map reflective of the Aguacate community's true land, language and territory.
BGInS Program Director Neil Gerlach says this Mayan community and other Indigenous towns were recently granted land ownership rights by their government, so they're now trying to figure out what their land encompasses, what their assets are, and how they can make use of it all in a sustainable way.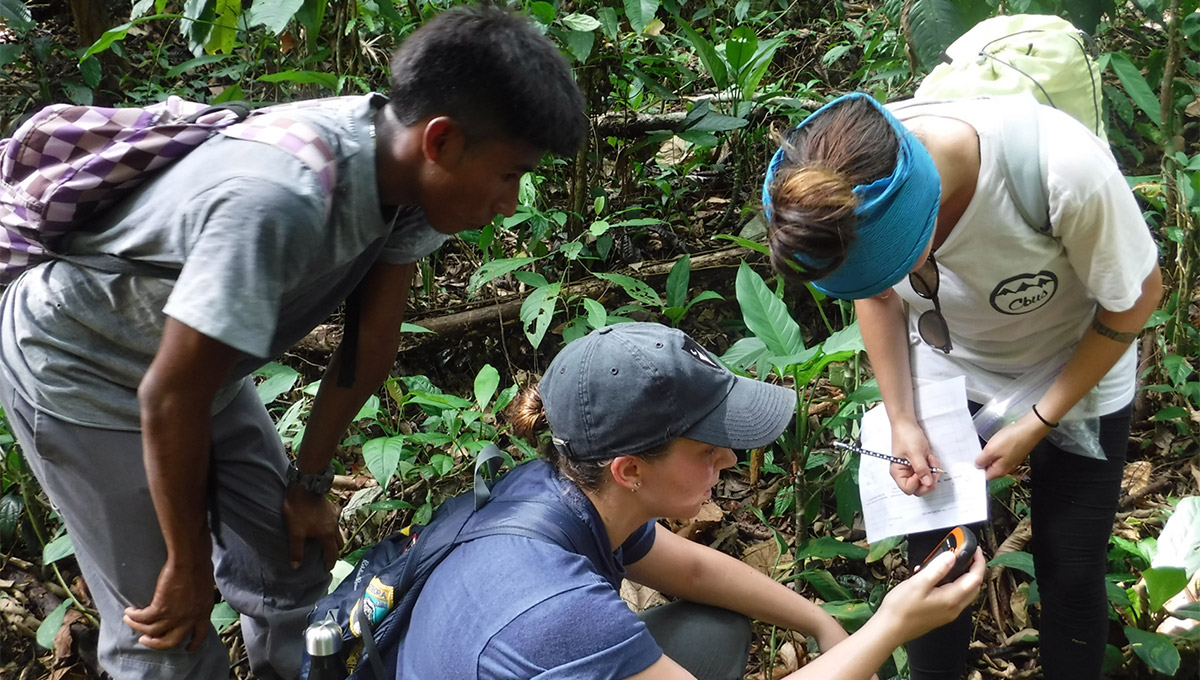 "The students were equipped with GPS technology and were able to begin the process of accurately mapping the land features in a scientific, detailed way," says Gerlach.
"They also mapped various points of cultural importance to the community members to create more of an ethnographic and perceptual map of the territory. The Maya community members accompanied the students on their expeditions through the jungle and seemed to find the outcomes of the student work very useful."
Gerlach spoke with the students upon their return and felt the deep impact of their experience. "They suffered from extreme heat, jungle conditions, fevers, etc.," says Gerlach. "They found it immensely rewarding to be doing work that was beneficial to a local community and allowed them to put what they had been learning about international development into action. They formed close bonds with community members and with each other."
The course, taught by Political Science Prof. Peter Andrée, encompassed four weeks of classroom instruction and two weeks in Belize. The Carleton students worked directly with 10 farmers from the Aguacate community on the mapping exercise.
"Students were learning a lot about what it means to work with an Indigenous community," says Andrée, explaining that there were three items listed on the official map of the Aguacate community but he and the students identified another 52 points such as caves, farming land, a church and rivers with their Indigenous names.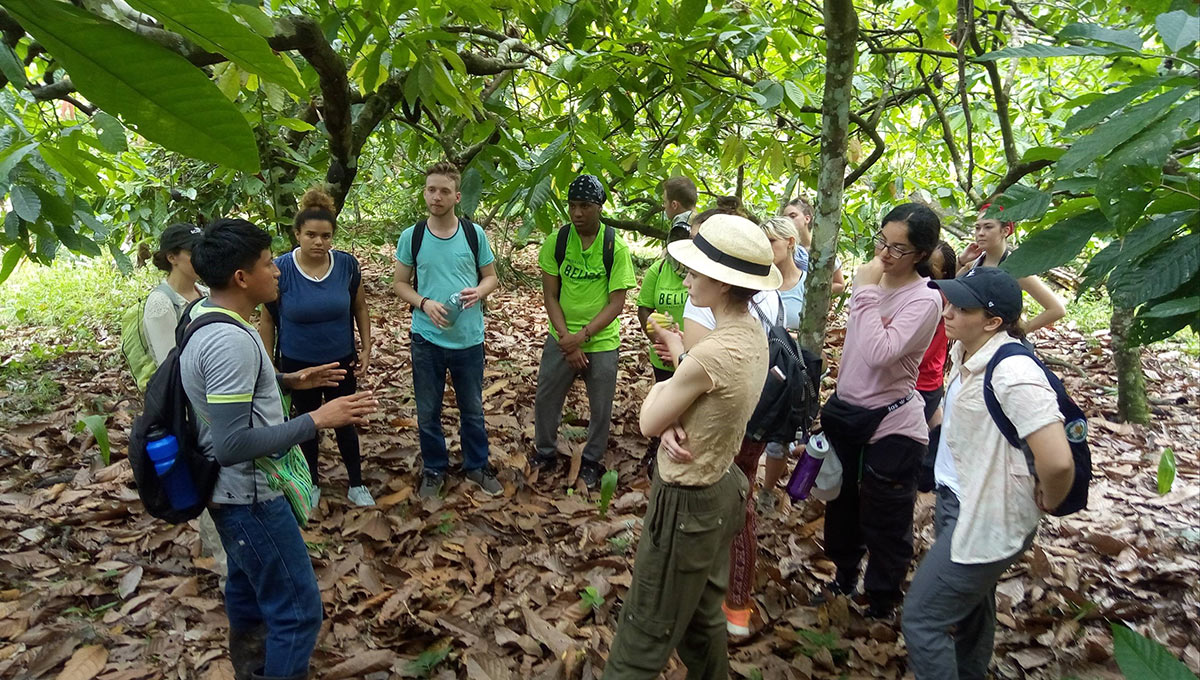 A Valuable Tool for Indigenous Communities in Belize
The complete map will be a resource the community will use to promote itself, as well as a teaching and decision-making tool. This mapping exercise is so popular that Andrée says another 38 communities are interested in doing the same thing.
Geography Prof. Derek Smith was also in Belize at the same time doing his own research and helped with the course.
"It was great to be able to witness this course in action, but I went to Belize mainly to help Mayan authorities with something that they were asking for—training in cartography and hands-on experience with mapping tools," says Smith.
"Their land rights have now been recognized by the government after a long struggle, and one of their current priorities is to map their territorial boundaries. Our students got a chance to be involved in the early stages of this important work."
According to Smith, the students and community members of Aguacate were organized into five groups to do field mapping. They hiked to various sites with the GPS units in very hot temperatures to get co-ordinates for places that are culturally significant.
"These places don't appear on government maps," says Smith. "This information was used to make a map for the community, showing dozens of sites—and their Indigenous names—that were mapped for the first time."
Taylor Arnt is now in her fourth year in Public Affairs and Policy Management with a specialization in Human Rights and Development and was moved by the experience.
"My experience in Belize made me feel whole. When I jumped onboard this course, I was at a really dark part in my life and was looking for something bigger than myself to get involved in. I truly feel like the team worked in tandem with the people in Belize to finish a project that could have a huge potential legacy," says Arnt.
Shababa Huda is pursuing Global and International Studies with a specialization in Global Development and found the course to be an exercise in self-actualization.
"Because of this trip, and this course as a whole, I have become immensely aware of my capabilities. I am more than able to achieve anything I wish to dedicate my time towards," says Huda.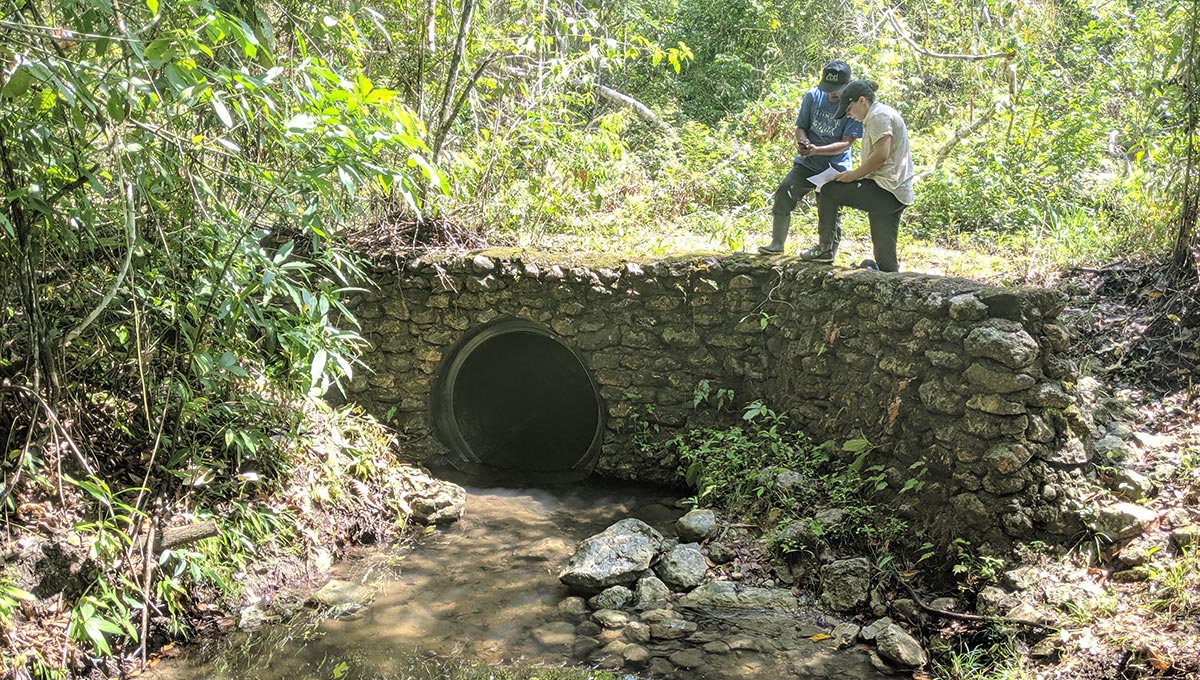 An Enlightening Student Experience
Her experience in Belize enlightened her in a way that was unexpected. "It made me ask myself important questions like: 'Would I enjoy doing work like this for the rest of my life?' and 'Do I have an internal/external support system that would encourage my professional development through work that involves lots of travelling?'" says Huda.
"This experience impacted my ideas regarding my future career in that it opened my eyes to the various aspects of academia and what research truly means."
Nathan Raby has started his third year of the BGINs program with a specialization in Global Media and Communication and describes the trip as one of the most amazing experiences he has had.
"We were introduced to Mayan Indigenous culture through multiple lectures and tours centred around Mayan ways of life, ancient Mayan civilization, the evolution of Mayan culture over time, and the impacts of colonialism on the Indigenous peoples of Belize."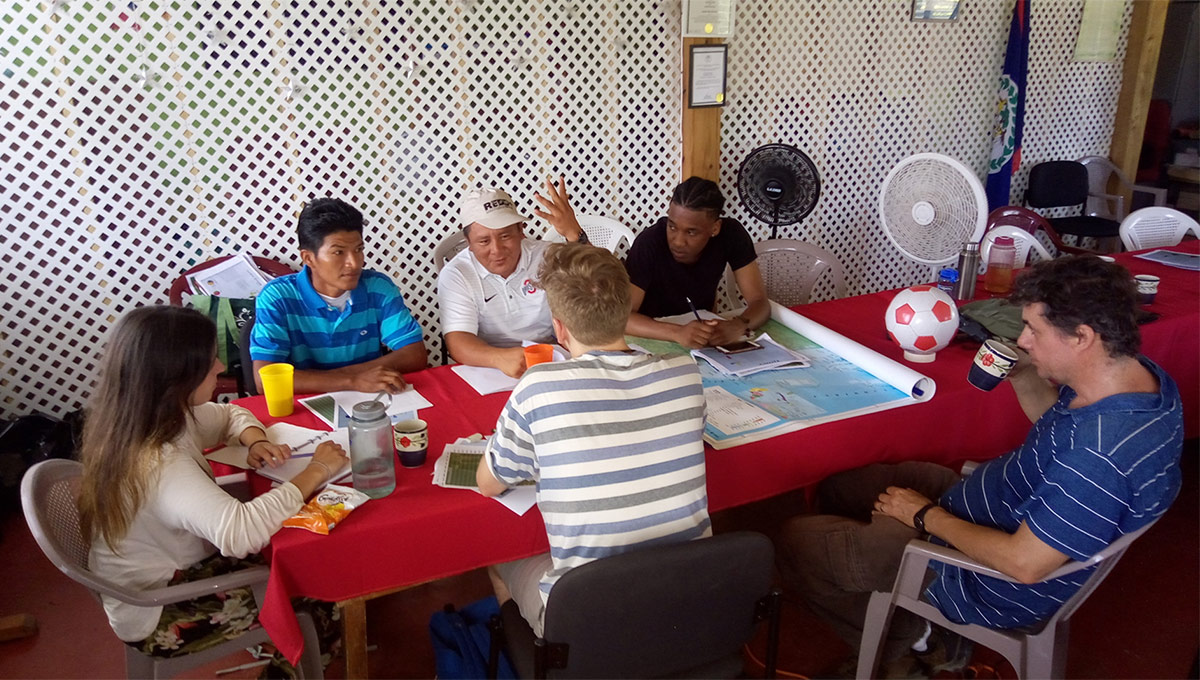 Raby was impressed by the low ecological footprint Aguacate has in comparison to a typical first-world community. Aguacate members farm by hand, move farm locations every few years to allow for regeneration, use every last bit of any plants or animals they harvest and hunt, and build the majority of their structures out of natural, biodegradable materials.
"Since this mapping project was a participatory mapping project, all of the waypoints collected were identified by the Aguacate members and were labelled using both Q'eqchi and English name as they desired," says Raby.
"We also took numerous photos of the landmarks and audio recordings of the stories the Aguacate leaders had to tell about their significance. All in all, this experience tops the scale as one of the most amazing in my life thus far. The combination of our project, along with our cultural immersion, really made this trip a unique experience."
The completed maps will be submitted to government agencies as part of the land claims process.