As COVID took hold across the world in the spring of 2020, images of once bustling cities—suddenly quieted by lockdowns—began to circulate across traditional and social media. When fourth year Computer Science student Kashyap Achar and his friends looked at these pictures, they were struck not by what was in them, but what was missing.
"We were seeing these cities that were usually blanketed in smog and noticed that the air above them was clear allowing you to see for miles in every direction," says Achar.
"There was this lack of pollution, caused by people staying at home, and seeing that change gave birth to an idea."
That idea turned out to be a social enterprise app that would offset carbon emissions, based on individual spending. Called Clover, the app links to a credit card, and depending on the purchases made, it rounds up to the nearest dollar, which then goes towards planting trees via a tree planting organization.
Achar says the app takes advantage of an inherent desire in humans—particularly students like him—who want to do something to better the world around them.
"Lots of folks want to do their part for the environment, and this is something that can be done automatically," explains Achar. "It's really a simple thing that empowers people to save the world."
The Clover app utilizes external banking partners, to link to user bank accounts and provide data on transactions. The app then uses that data to round up the purchase and facilitate the offset action.
Achar developed the app as part of the inaugural Changemaker program at Carleton's Innovation Hub, where experts coach students on their project goals. Achar credits the guidance he received with streamlining—and ultimately improving—the idea.
"The program experts really helped me figure out the scope of the problem I wanted to tackle," he says.
"Initially I thought I wanted to target the whole world, but they [the program mentors] offered the suggestion to focus just on students who are looking for easy ways to help make the world a bit better."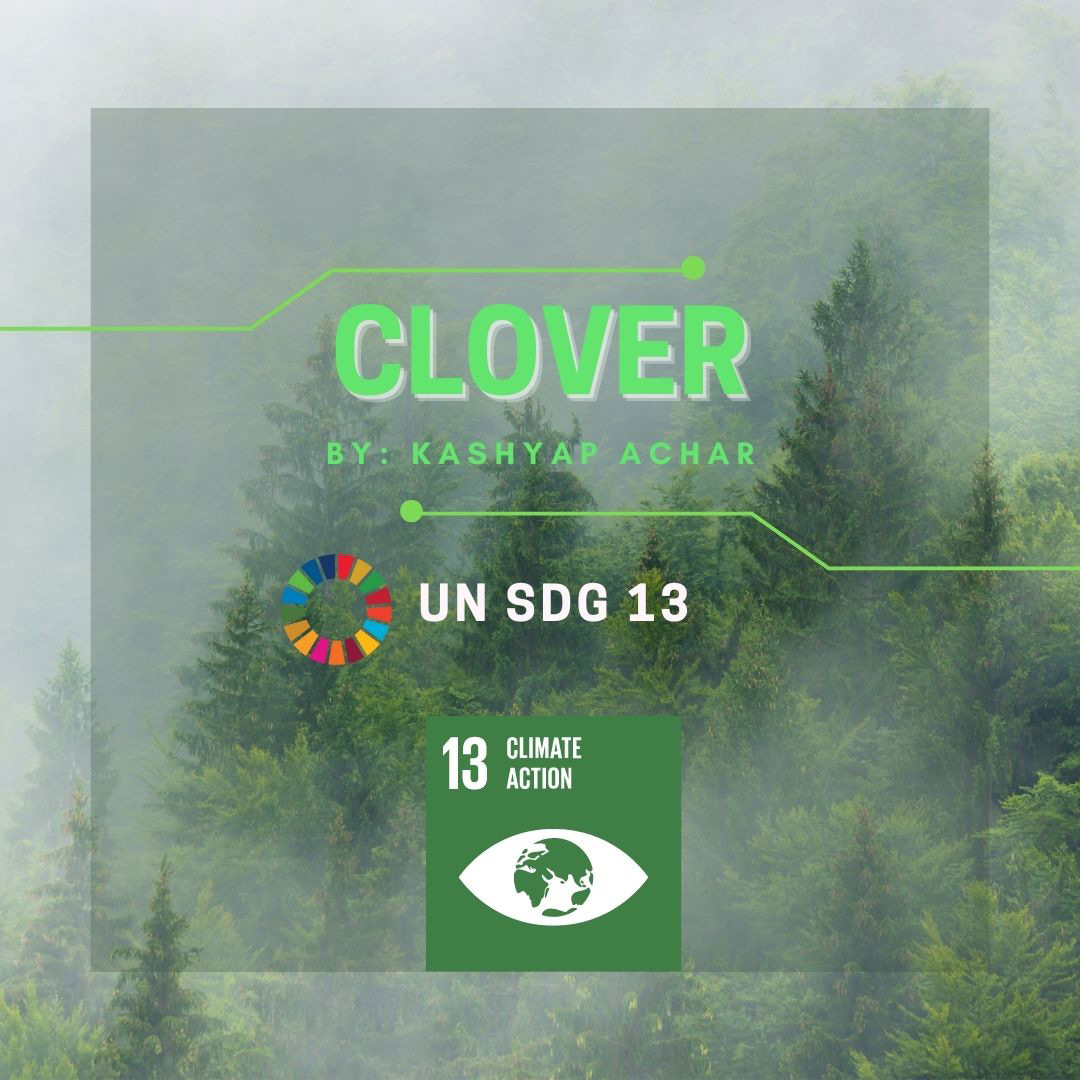 Achar says students are a prime audience with a capacity to make a significant change in a relatively passive way. "It's amazing to think that just one per cent of the tuition an average student pays over the course of their university career can make them carbon neutral," he says.
Achar has temporarily put the progression of Clover on hold while he focuses on a new platform, Workitt that helps remote companies come together in social ways, by empowering employees to engage in various challenges, such as fitness, that help build community and camaraderie.
As he works towards his graduation in December, Achar says he's excited to see what's next for the Changemaker program, noting his appreciation for the opportunity to work with so many different people, all linked by a common cause.
"You're supported by amazing mentors and resources, resulting in an experience you don't get in your classes," Achar says.
An unabashed ambassador, Achar considers the programming available through the Innovation Hub an amazing asset for Carleton.
"It definitely should be a calling card for future students."
Tuesday, March 22, 2022 in Computer Science, Environment and Sustainability, Innovation
Share: Twitter, Facebook