By Elizabeth Howell
Photos by Luther Caverly
With driverless cars and 5G networks fast becoming a reality, Carleton researcher Richard Yu has received $600,000 for research into the next generations of wireless networking.
The Natural Sciences and Engineering Research Council's (NSERC) Strategic Partnership Grants for Projects program provides three years of funding for Yu's work, which will principally be used to hire about 20 graduate students for assistance. Yu is partnering with the University of Manitoba, and several industry partners.
"Right now, the most popular wireless network is 4G/LTE," Yu says. "But by 2020, we expect the commercial deployment of 5G, which is even faster. We do research about 10 years before the real deployment of a network. As 5G and networks continue to evolve, Carleton will be strategically positioning itself to be a leader in this growing sector."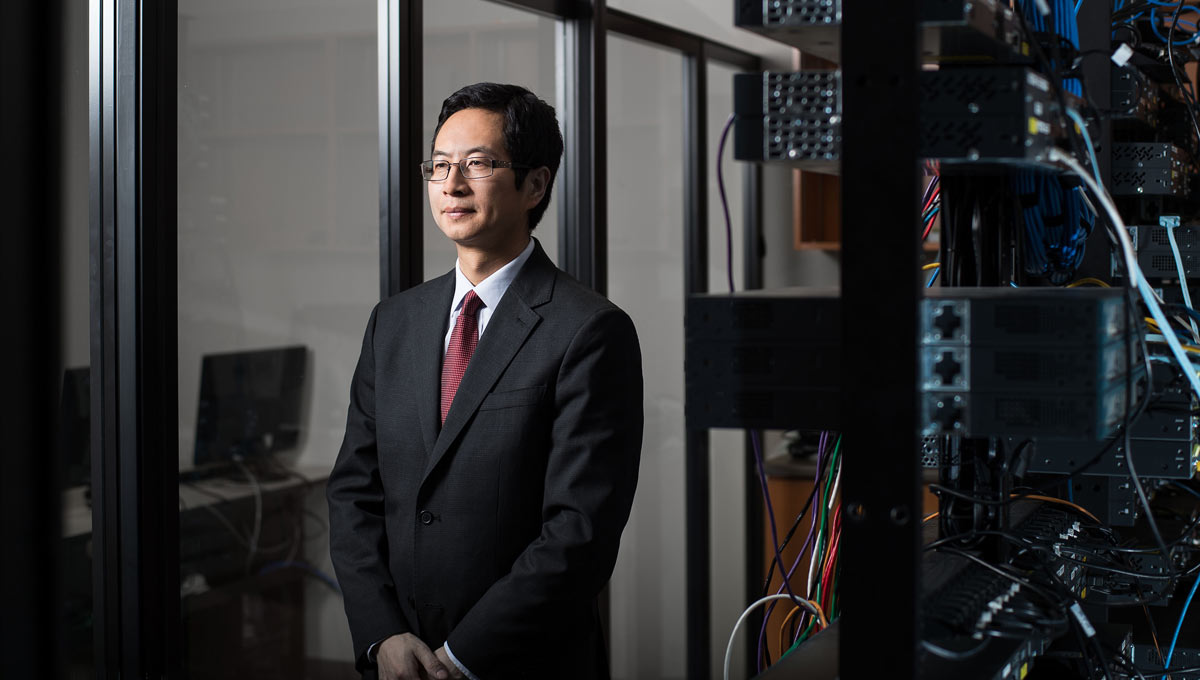 5G network to reach
10 to 100 times current speeds
The faster 5G network – which is projected at 10 to 100 times mobile speeds we achieve on 4G/LTE – will be critical as more devices connect to the Internet. One of the big sectors in the coming decade will be driverless cars, which require a network to operate.
While driverless cars are small in number now, Google and other companies are testing their capabilities in the United States. More autonomous vehicles will be in Canada shortly, too. In 2016, Blackberry and QNX opened an Autonomous Vehicle Innovation Centre in Ottawa to study advanced driver assistance and autonomous vehicle technology.
"The basic requirement is you need to have a wireless communication device connected to the network, and not just a stand-alone car on the road," says Yu.
"That is dangerous." Collision avoidance, for example, requires the car to "see" other cars on the road through the wireless network.
Another application of the research is the Internet of Things – physical devices, buildings and other items that connect to the Internet. Some examples of this include fridges that let a user know when they are running low on milk, or home security systems that can unlock a door from a mobile phone. Yu's research continues on from other work at Carleton; last year, a Cisco Research Chair in Sensor Technology for the Internet of Things was established with a $1.8-million grant from Cisco.
Yu will work on aspects of networking that are expected to make wireless networks more efficient and effective, and make it easier to deploy 5G (and future networks) for personal and commercial use.
"Several significant research challenges remain to be addressed before widespread deployment of software-defined and virtualized wireless networks become practical," says NSERC.
Some of those challenges, Yu says, include defining what new technology will be used in 5G networks. New approaches include making cell phones smaller, cheaper and using multiple antennas.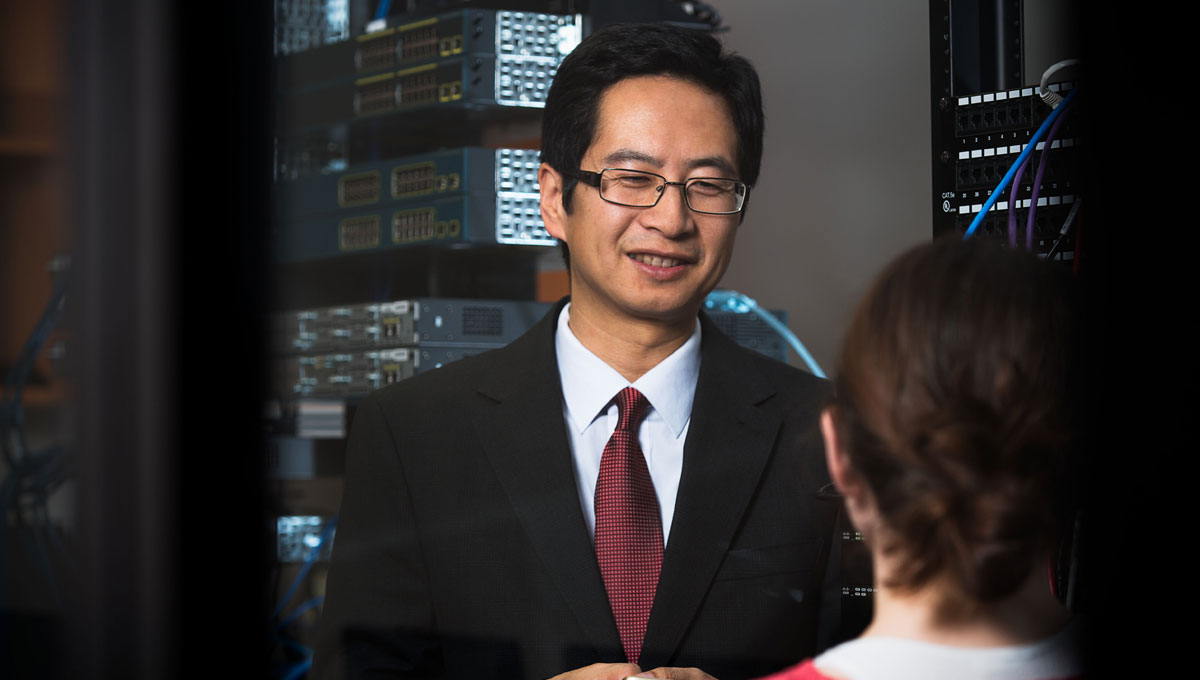 Making wireless networks
more efficient
Another benefit of the grant – once graduate students complete their work with Yu, they will have preparation for employment in the growing information and communications technology industry in Canada.
"This grant is building on the strengths of my research in the past, and then looking for strategic directions in the future," Yu says.
His grant numbers among 94 handed out nationwide this year in the areas of advanced manufacturing, environment and agriculture, information and communications technologies, and natural resources and energy
Yu is a faculty member of Carleton's School of Information Technology, with a cross-appointment with the Department of Systems and Computer Engineering in the Faculty of Engineering and Design. Since arriving at Carleton in 2006, Yu has received about $2 million of funding for research in wireless technologies.
His research at Carleton focuses on five major areas:
Cross-layer/cross-system design in wireless-based systems, which refers to design and optimization from the system perspective;
Connected vehicles and autonomous vehicles, which are intended for applications such as stopping crashes and avoiding traffic jams;
Security in wireless networks, which includes both prevention and detection/intrusion approaches;
Green information and communications technology – aiming for lower emissions and more energy savings for information technology, electric power and other industries;
Multimedia over wireless networks, specifically in figuring out how to "trade off" bandwidth for intensive applications such as streaming content over networks.
Yu's work today builds on decades of experience in the industry as cell phone networks have upgraded in speed and bandwidth.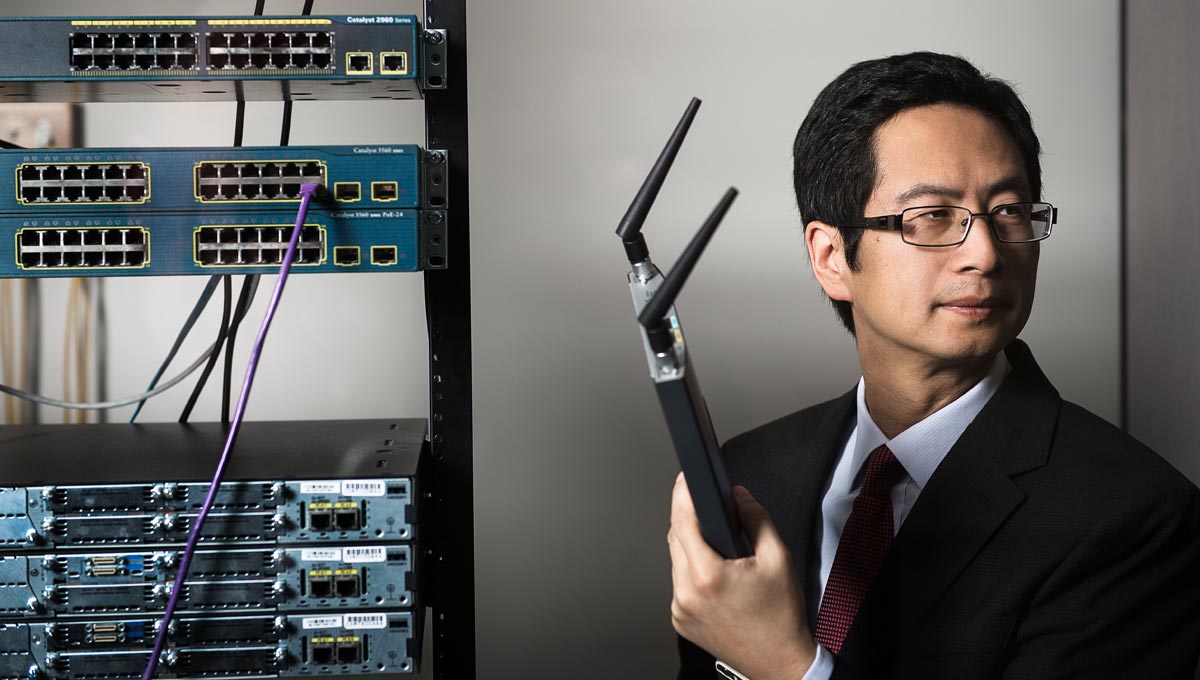 Canada's robust telecommunications industry an attraction
Yu did both his bachelor and master's degrees in China at Dalian University of Technology and Beijing University of Posts and Telecommunications, respectively. But he chose to come to Canada and study at the University of British Columbia because of Canada's robust telecommunications industry, he says.
"I wanted to have a PhD degree from Canada because Canada is very strong in terms of information and communication technologies research, especially in wireless technologies."
Yu's innovative research has led to significant product innovations. He holds 27 international patents in the field of wireless systems. After graduating, Yu moved to Sweden to work with Ericsson, a networking and telecommunications company that coincidentally has a presence in Ottawa. His team developed the software for the first phone that could use both 2G and 3G networks, which were then considered cutting-edge mobile speeds. He continued wireless research and development for even faster networks – 3G and 4G/LTE – in San Diego for a startup company called MobilePeak. His algorithms of mobility management and radio resource allocation were implemented in MobilePeak's 3G/4G cellphone protocol stack software, which has been licensed and implemented in millions of mobile devices. MobilePeak was acquired by Spreadtrum, Inc.in 2011.
Yu was hired by Carleton in 2006, achieved tenure in 2011, promoted to full professor in 2016, and has been continuing his research throughout the last decade.
One of Yu's major research partners over the years has been Defence Research and Development Canada. It's an agency of the Department of National Defence that works with defence and security science and technology. One of the things they worry about is security on public safety networks, specifically those used by first responders.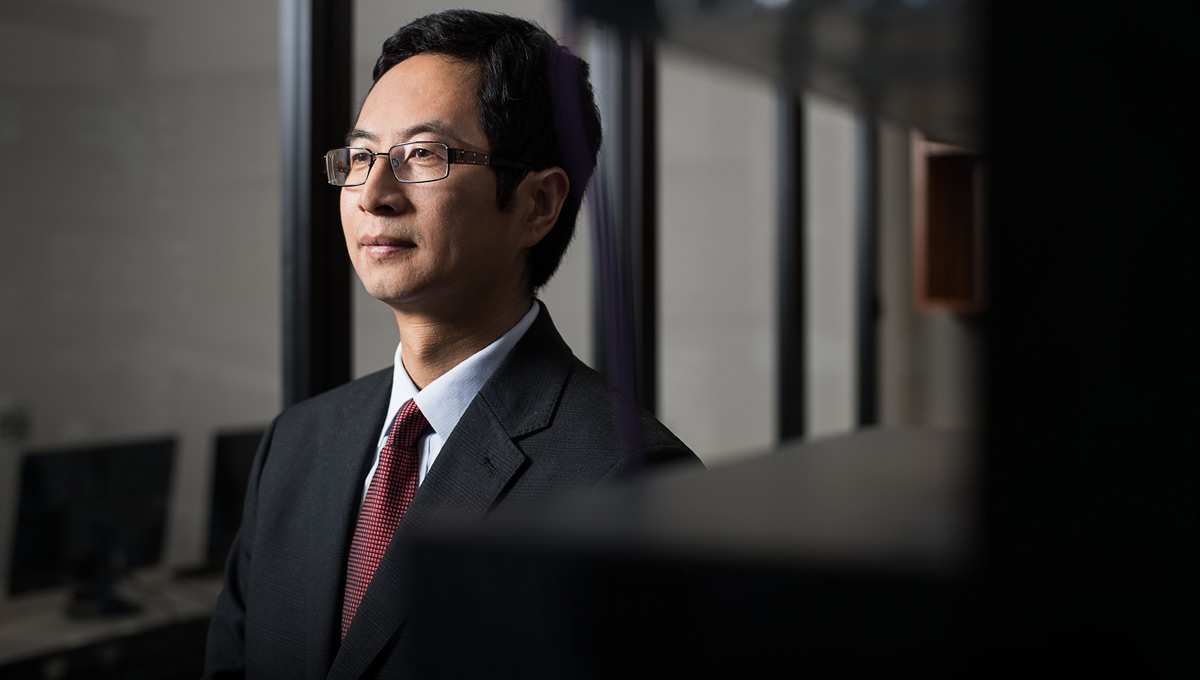 Ensuring security and reliability
"Defence and safety agencies are concerned with issues of authentication, confidentiality and creating networks that are protected from jamming," Yu says.
"They also need it to be reliable and efficient."
Yu is the recipient of numerous awards, including 2016 Fellow of the Institution of Engineering and Technology, 2015 IEEE Outstanding Service Award, a 2012 research award from Carleton University, a  2011 Early Researcher Award (ERA) from the Province of Ontario, and several best paper awards from the IEEE.
He has published more than 380 papers in prestigious journals or conference proceedings and edited four books. As an internationally recognized innovative researcher whose outstanding research has greatly impacted his field, Yu has been invited to serve on editorial boards of a number of prestigious journals. He also serves as a vice-chair of the IEEE Technical Committee on Green Communications and Computing, and is a member of Board of Governors of the IEEE Vehicular Technology Society.