Carleton University's Faculty of Public Affairs to host film screening March 2 at Mayfair Theatre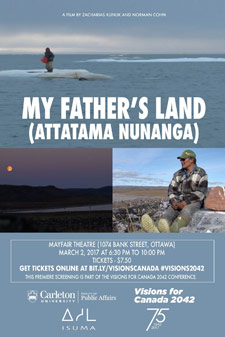 In a landscape of stone, snow and cold water, the men stand listening to an Elder tell of how he grieved the loss of his father, whose bones lie on the land. The Elder's sons are there; one of these is Zacharias Kunuk, the celebrated Inuit filmmaker, and the eye of his camera is resting on the group. So begins My Father's Land, Kunuk's documentary exploring the possible impacts of an iron ore mine on the land and water, and on the people who live there.
"I thought we were the only people on Earth," Kunuk remembers of his early life. Born in 1957 in a sod house at his family's winter campsite on Baffin Island, Kunuk grew up learning to live off the land, just as that ancient way of life was drawing to a close.
At the age of nine he was sent with his brother to school in Igloolik, Nunavut. Along with learning English, Kunuk began carving soapstone sculptures to earn money, first to be able to watch the movies shown weekly at the community hall, then to buy a camera to photograph hunting scenes and eventually, in 1981, to buy a video camera. He cut his teeth at the Inuit Broadcasting Corporation in Igloolik for eight years, punctuated by stints producing independent videos with New York-born video artist Norman Cohn, a collaboration that continues today.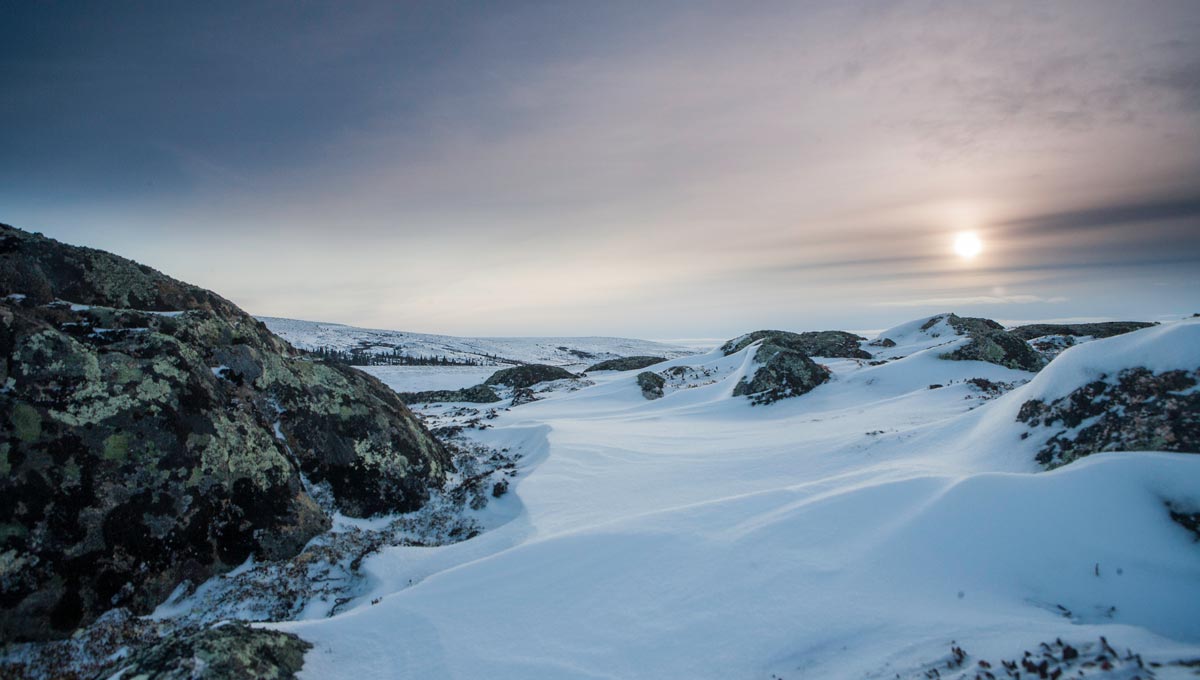 Zacharias Kunuk Helped Found Igloolik Isuma Productions
From the start, their projects focused on capturing Inuit knowledge, culture, and language. In 1991 they, with two others, founded Igloolik Isuma Productions. Ten years later came the release of Atanarjuat: The Fast Runner, the first feature film written, directed, and acted by Inuit in the Inuktitut language. It may also have been the first feature film to use Elders as set designers to ensure authenticity in the finest details. Atanarjuat won accolades around the world and a Camera d'or at Cannes. Kunuk was made an Officer of the Order of Canada.
More features and documentaries followed, but the Isuma team also wanted to use the Internet to give other Indigenous filmmakers a platform, as well as an audience. In 2008, IsumaTV was born and now boasts more than 6,000 videos and thousands of audio files and images in over 80 languages, and it is made accessible in remote communities through specialized media players.
In 2012, Kunuk and Cohn decided to use the IsumaTV platform to mobilize community decision-making around plans for a $6-billion mining project on North Baffin Island. They believed consultation with Inuit had been inadequate, in part because information had been shared primarily using documents in English for people who speak only Inuktitut.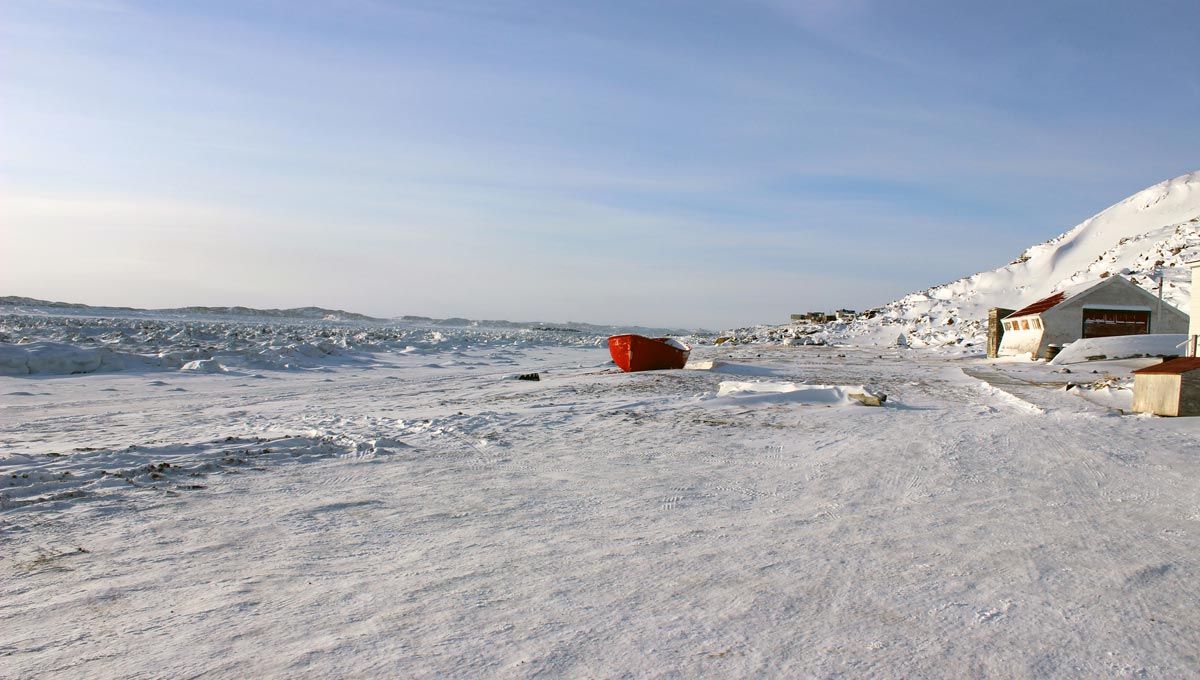 Deciding Together
As Cohn and Kunuk wrote in Northern Public Affairs, "angiqatigingniq", or "deciding together," is part of Inuit traditional knowledge and involves "a complex set of social, listening and diplomatic skills…for patiently listening to, and respecting, different opinions until one decision emerges that everyone can support."
In honour of these Inuit traditions, they created the Digital Indigenous Democracy (DID) initiative, which broadcasted hearings, hosted interviews and discussions in Inuktitut, and allowed individuals to upload their own responses about the mining project. According to Kunuk, "DID gave us a more level playing field with this giant corporation." It also provided footage for the documentary that followed.
My Father's Land is shot in Kunuk's trademark observational style, which he considers an extension of the Inuit way of being.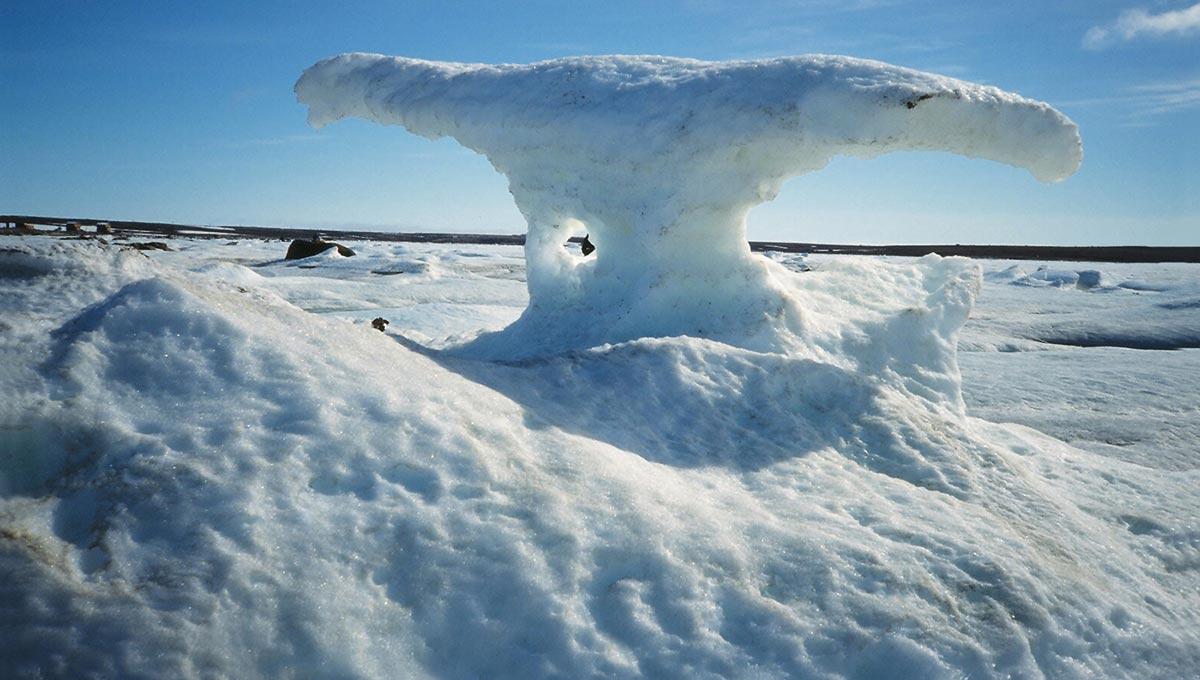 An Inuit Way of Being
"From the day we Inuit begin to walk, we're watching. As a child, I observed how my father tied the sled, how he harnessed the dogs. A hunter stands in the middle of nowhere on the ice and watches for a seal to surface. Sometimes when I'm shooting I leave the camera on a little bit longer because there are so many things to see in one frame.
The film weaves sequences from the public consultations with vignettes of traditional and modern Inuit life—all offering a different perspective on the land.
"I wanted to show what's happening in my father's land," Kunuk says. "I wanted to show the animals, the wildlife; I wanted to show how difficult it is to live here. And I wanted to show what's happening to these people who have lived their entire lives hunting and fishing. We own the land, and the iron ore, not just because of our land claims agreement. It is ours because we have been here for 4,000 years."
Monday, February 27, 2017 in Faculty of Public Affairs, Film, Indigenous
Share: Twitter, Facebook