By Dan Rubinstein
Photos by Chris Roussakis
On a cold, grey February afternoon, a small group of locals and visitors walked along Rideau Street and stopped in front of the Beer Store.
Stu, a 28-year-old Ottawan who lived on the streets for three years and now has an apartment in Vanier, opened one of the large recycling bins on the curb.
"Collecting bottles is considered to be better than panhandling," he said, "but it's actually illegal to scavenge from the city's containers, and it's trespassing if you take bottles from a blue bin on private property. I almost got a ticket for doing this once."
Stu was leading a walking tour as part of a conference called "Coming Up Together: Towards Ending and Preventing Youth Homelessness in Ontario, Canada and Beyond," organized by Carleton Sociology Prof. Jacqueline Kennelly and a multi-sector committee. The three-day gathering in downtown Ottawa brought together researchers, policy-makers, community organizations and young people who have been homeless.
The excursion along Rideau and into the ByWard Market — one of several walking tours offered to conference participants on Feb. 22 — provided a unique perspective on the city and on legislation such as Ontario's Safe Streets Act, which was enacted by the government of Mike Harris in 1999 to crack down on "aggressive panhandling" instead of dealing with the root causes of youth poverty and homelessness.
Stu challenged his group to identify good panhandling spots with plenty of passersby, such as the out-of-the-wind entrance nook of an empty storefront on Rideau just down the block from the Beer Store, and he shared urban survival advice.
"Fun tip," he said. "If you're going to get hit by a car, jump a little bit. It's the impact on the legs that gets you. But if you jump, you can roll onto the hood of the car."
Stu paused across the street from the Salvation Army shelter on the edge of the ByWard Market and talked about the charity's controversial plan to build a large new shelter in Vanier and the backlash from many neighbourhood residents. Then he led the group into the Rideau Centre and said how difficult it can be to find a public bathroom.
When asked how he ended up on the streets, Stu said that he was a bright but troubled child with mental health issues and a dysfunctional home life. "Nobody did anything about it," he said. "Nobody acted on my behalf."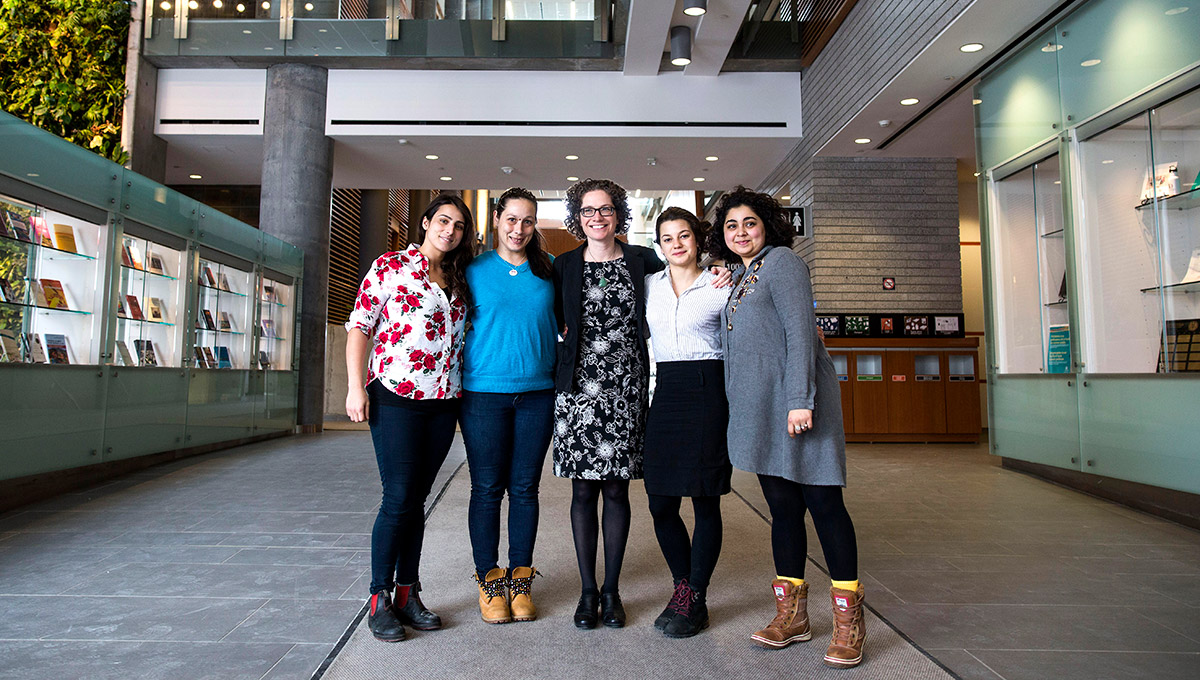 Coming Up Together: Addressing Youth Homelessness
One of the main goals of "Coming Up Together," said Kennelly, was to get people who work to address youth homelessness talking and listening to young people with what academics call "lived experienced."
Roughly 50 of the conference's 250 participants were youth who have been homeless. Several were involved from the early planning stages, and they helped Kennelly develop a program that attracted their peers, with workshops on knowing your rights, another led by a community veterinarian on pet care, and an evening music and poetry showcase.
"They wouldn't have come if we didn't create an event that was interesting, relevant, accessible and safe," said Kennelly.
"And they need to be part of the conversation about policy change.
"We approach homelessness as if it's an aberration in a system that's otherwise working," she continued.
"We need to rethink that. Homelessness is a consequence of the way our system is set up, with so much inequality and, for many people, a lack of access to health care and education and housing.
"The system is set up to respond to crisis, which means we wait for people to have a dire need before we help. Switching how we respond to the issue means changing the way we think about homelessness.  It shouldn't be: 'The individual failed, so we have to intervene to help them,' but rather: 'The system failed and we need to fix it.'"
The closing sessions at the conference, featuring speakers such as MP Adam Vaughan, parliamentary secretary to the Minister of Families, Children and Social Development, covered concrete steps that researchers, policy-makers and social service agencies can take.
"Our systems are projecting people into homelessness and sustaining people in homelessness," said Vaughan. "We build shelters instead of building housing. We need prevention and permanent solutions."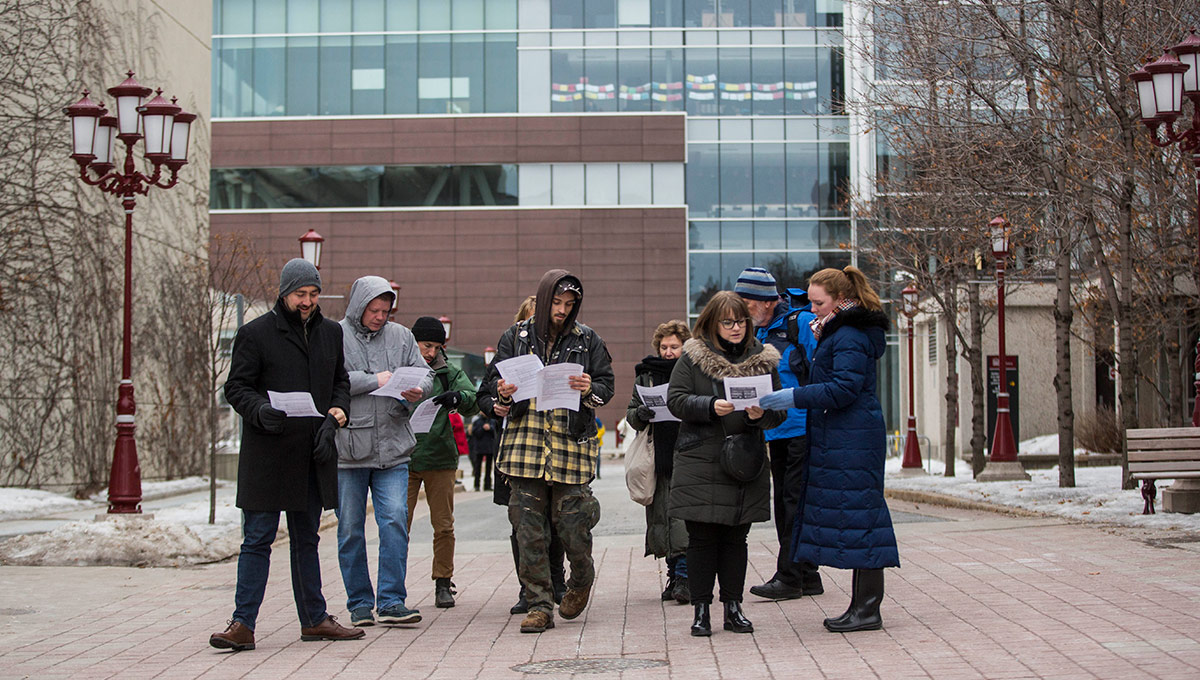 A Way Home
Those sentiments were also expressed by speakers at a panel discussion about homelessness prevention on the final morning of "Coming Up Together."
"We're all experts, but we know nothing," said Mike Lethby, executive director of Niagara Resource Service for Youth. "Things are happening, but it can't just be happening up high where 'adults' talk."
"There's a hell of a lot of investment in the status quo," said Melanie Redman, president of A Way Home, a national coalition dedicated to preventing and ending youth homelessness. "As much as people say they want change, it takes a lot of work to get there."
"Some of the outcomes, when we talk about homelessness, have to be rethought," said Stephen Gaetz, director of the Canadian Observatory on Homelessness at York University.
"Getting into housing is not everything. Social inclusion is just as important."
"Our systems are designed to answer to the funders, not to youth," said Corinne Sauvé, a youth committee adviser with A Way Home Ottawa and one of the walking tour leaders.
Sauvé and three other youth peer researchers – Aya Fawzi, Tiffany Rose and Charlotte Smith) – worked with Kennelly on a new report about youth homelessness in Ottawa and joined the Carleton professor to discuss the process of collaborating on a research project during a session on the final morning of the conference.
"Working with Jacqueline, I never felt like I was reduced to a 'lived experience' token," Sauvé said about "Building Bridges: Perspectives on youth homelessness from First Nations, Inuit and Métis, Newcomer, and LGBTQ2S+ youth in Ottawa," which is rooted in interviews conducted with youth who were or still are homeless. "When you have 'lived experience,' sometimes your voice isn't as valued."
"Building Bridges" finds that several "points of failure" typically converge to send young people to the streets — a conclusion that meshes with Stu's story.
"In each of the young lives described are numerous points at which a school, agency, detention facility, household, adult, etc. had one or more opportunities to positively impact the young person's life," the report declares. "At a quick glance, it may seem that these young people are an anomaly, a minority that flew under the radar, but this is false. They had many points of contact with people and organizations that had the power and knowledge to help them; and yet they were not helped.
"This report advocates for a wake-up call, not a meandering diffusion of awareness. There is no time for that. This is a call to action."