By Dan Rubinstein
Photos by Rémi Thériault
In May 2014, Adam Jones, a soldier in the Canadian Army's 30th Field Artillery Regiment, fell 25 feet from a rappelling tower while training at a military base in Meaford, Ont., near the shores of Georgian Bay.
The fall broke his hand, knocked him unconscious and sent him into a seizure. The dent in his Kevlar helmet hinted at the accident's most serious impact — a traumatic brain injury.
Jones has foggy memories of the ensuing three months: a parade of physiotherapists, occupational therapists, speech pathologists, neurologists, psychologists, psychiatrists, an orthopedic surgeon to fix his broken hand, even an ophthalmologist because he suffered nerve damage that affected his eyesight. He had to learn how to walk again on a treadmill at the Ottawa Hospital's Rehabilitation Virtual Reality Lab.
Although he wasn't eating or sleeping much, had difficulty remembering anything and was in pain almost all the time, Jones tried to hide the extent of his injuries and adhere to an unofficial and outdated army mindset — "suck it up and solider on."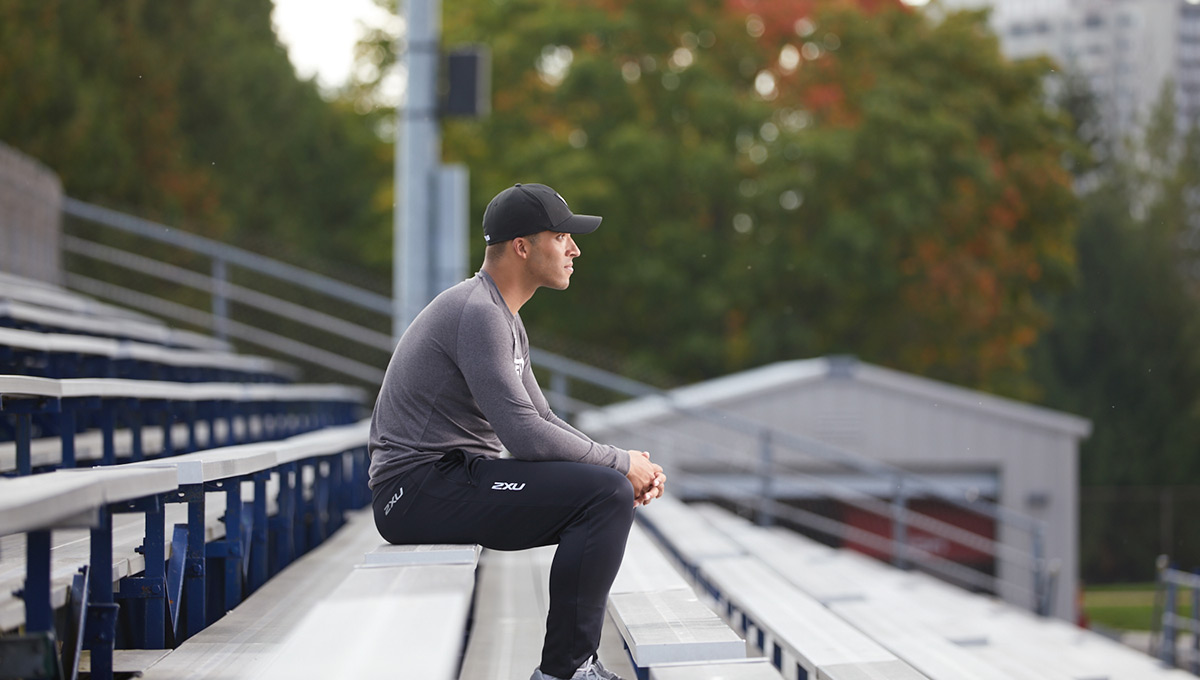 Jones is part of a proud multigenerational military family, so when medical officer Capt. Robert Riddell told him that he would not be returning to regular duty — ever — his vision for the future imploded. But then Riddell suggested that, rather than take a desk job for the rest of his time in the service, Jones should go to university.
"Nobody said school would be easy," says Jones, who, since September 2014, has been majoring in Greek and Roman Studies at Carleton, a part-time program that has been helping him recover from the adjustment disorder and cognitive impairment resulting from his brain injury.
"But it's a very effective form of rehab. My job is now to go to school."
And though he was never athletic as a child, scoring a grand total of four goals in 14 seasons of hockey and soccer, Jones has also embraced sports as a path toward healing. He is not only a new member of Carleton's varsity rowing and track and field teams, he will also be competing for Team Canada at the upcoming Invictus Games in Toronto, an international competition for ill, wounded and injured soldiers and veterans.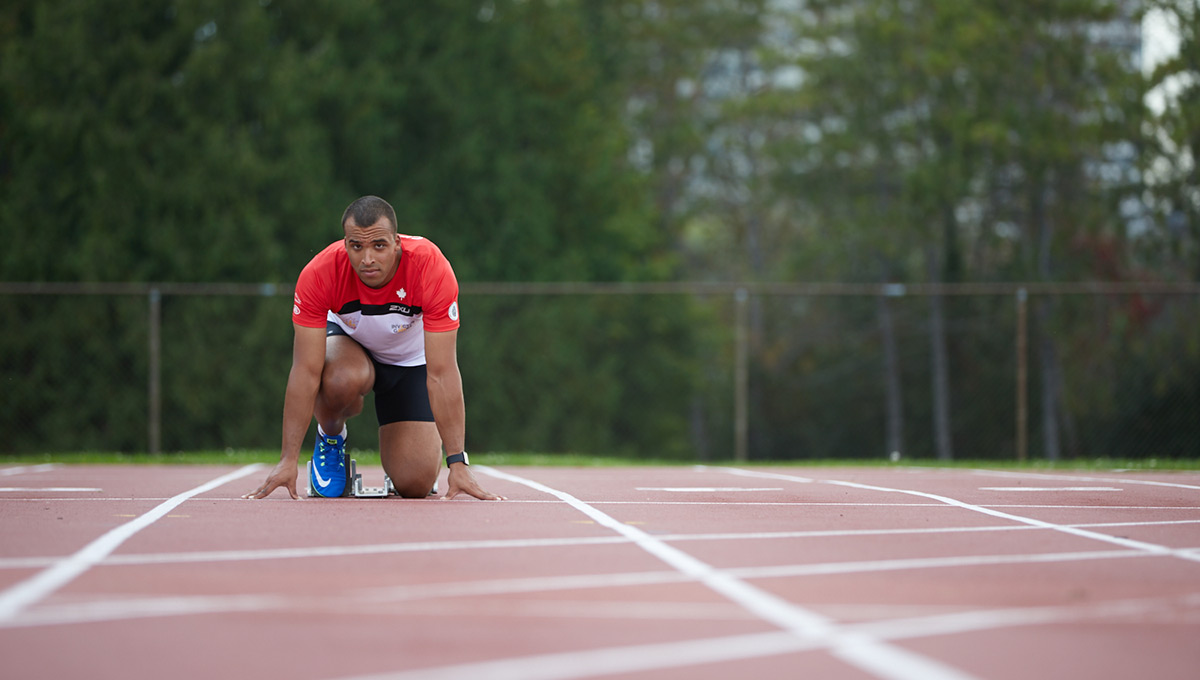 Finding a New Purpose
One of the challenges soldiers face when they try to reintegrate into civilian life after serving in combat and/or suffering an injury is the loss of a sense of purpose and camaraderie they experienced while with their unit.
That disconnect, intensified by physical and mental health problems, can lead to a downward spiral of depression, inactivity and substance abuse.
Jones, a 26-year-old who was born in Scarborough, Ont., and grew up in Barrie near CFB Borden, had wanted to join the armed forces since watching air shows and climbing atop armoured vehicles as a pre-schooler.
His grandfather and uncle both served their country, and he is the great-great-grandson of Jeremiah Jones, a legendary WWI vet who singlehandedly stormed and captured a German machine gun nest during the Battle of Vimy Ridge yet was only awarded a medal posthumously, in 2010, because of discrimination toward black soldiers.
During his rehab, Adam Jones didn't bottom out, but he certainly "checked out," he says.
"When you're removed from being the person you were before, you have no frame of reference for who you are, or who you might become."
His first few classes at Carleton were "brutal," he recalls. He chose a classics program because his brain injury made math exceeding difficult, but even reading and writing were draining. Then, during that first semester, he learned about the university's Paul Menton Centre for Students with Disabilities (PMC).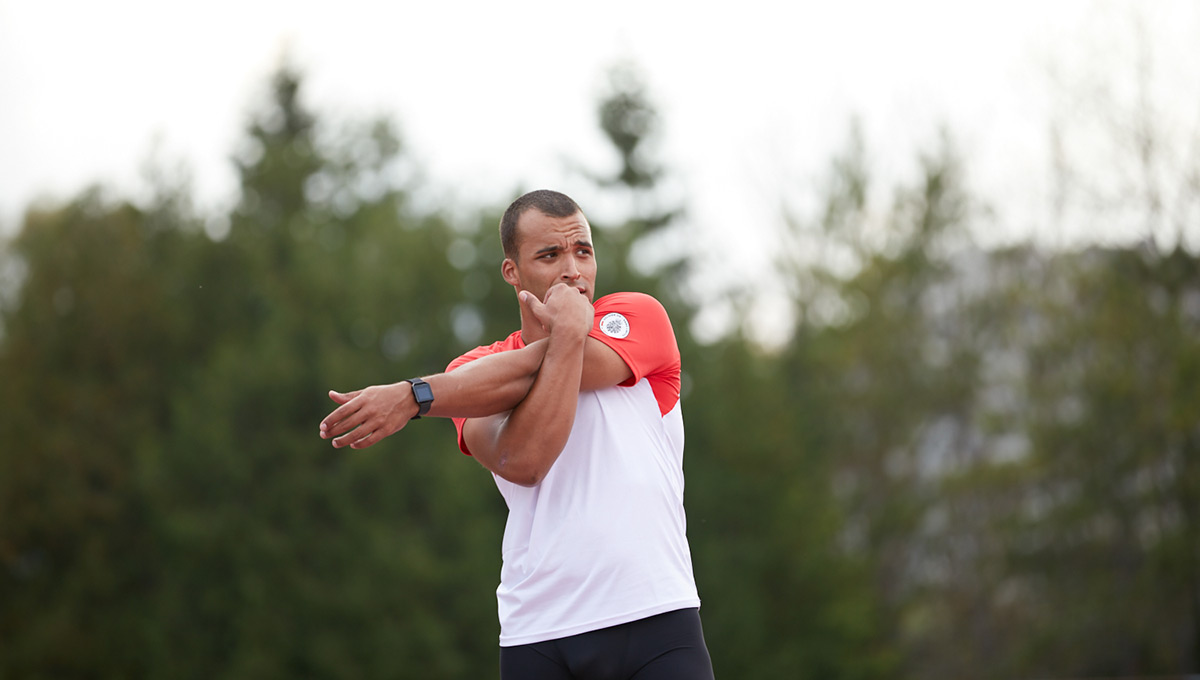 The centre, part of a suite of services on campus that make Carleton the most accessible university in Canada and possibly the world, introduced Jones to a PMC coordinator who helped him arrange for accommodations that would smooth over some of the rough patches in his studies, such as needing more time to complete assignments and tests.
Just as important, perhaps, the PMC showed Jones that it was OK to acknowledge and even, to an extent, to "own" his disability — a stark contrast to the prevailing army culture. "My initial attitude was to refuse any help," he says. "I didn't want extra time to do my schoolwork. That was a sign of weakness."
In military lingo, Jones was not permitted to return to regular duty because of the information on his Medical Employment Limitations (MELs) form. His condition was defined by what he could not do. "The Paul Menton Centre helped me see and understand the things I could do," he says. "That meant a lot. I stopped thinking about my life in terms of what I could not accomplish."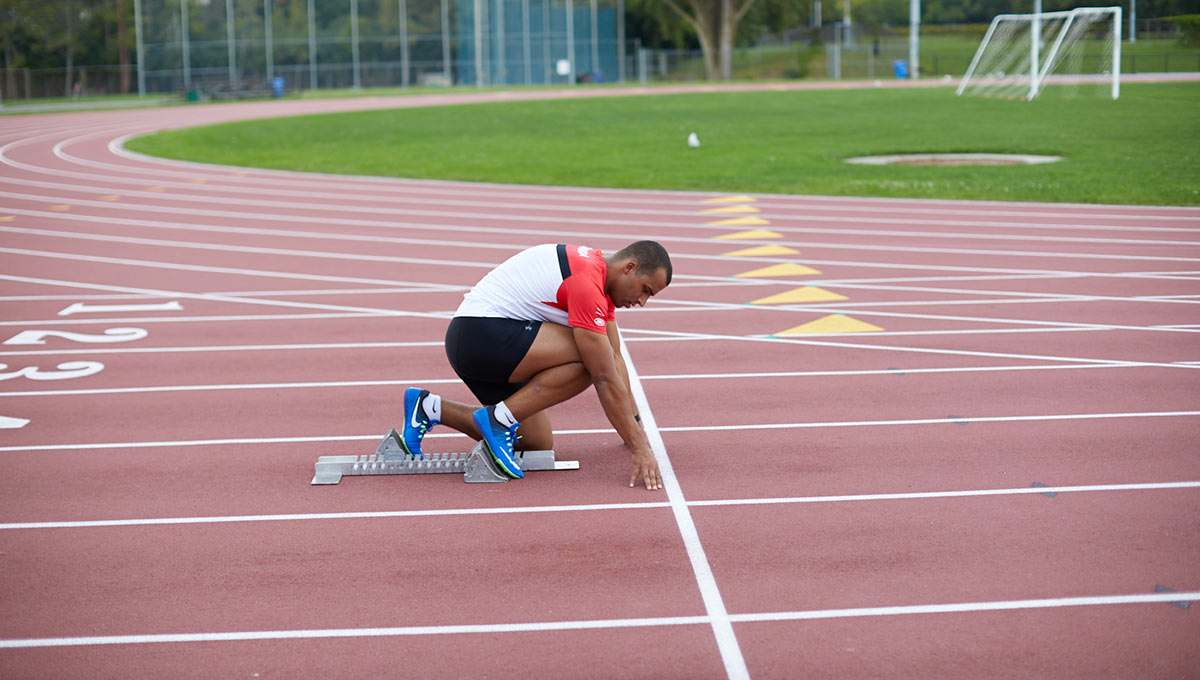 Seeking a Sense of Accomplishment at the Invictus Games
Taking two classes per semester and going to a handful of medical appointments every week still left Jones with a lot of downtime. With his physiotherapy sessions winding down, he sought physical activities that would give him the feeling of accomplishment that comes from setting and achieving goals.
Jones joined the recreational rowing program at the Ottawa Rowing Club two years ago, which provided both great exercise and social reintegration. He became part of a boat crew doing a team sport that required co-ordination.
He also began running and cycling, covering dozens of kilometres every day. All that activity got him into great shape. Even emergency colon surgery after organ failure in 2015 — "it was just bad luck," he says, "a one-in-a-million thing" — was only a relatively brief setback.
Last year, Jones joined Carleton's rowing team and was named to Team Canada for the Invictus Games, where some 550 athletes from 17 nations will compete in 12 sports from Sept. 23 to 30. He'll be running in the 100-, 200- and 400-metre races in Toronto and competing in the dryland adaptive rowing event, then rushing back to Ottawa for the varsity rowing and track and field seasons.
"The focus is not on setting records or winning medals," Jones says about the Invictus Games, even though he won both the 100- and 200-metre races in the Invictus category at the Canadian Track and Field Championships in Ottawa this past summer. "It's on the fact that people are getting together, getting active and setting new goals."
This is the third Invictus gathering — the word is Latin for "unconquered" — following its launch in London in 2014. "Prince Harry was driven to create an expanded international version following his inspirational visit to the Warrior Games in Colorado in 2013," the Toronto 2017 website explains. "There, he saw how the power of sport could help wounded warriors physically, psychologically and socially."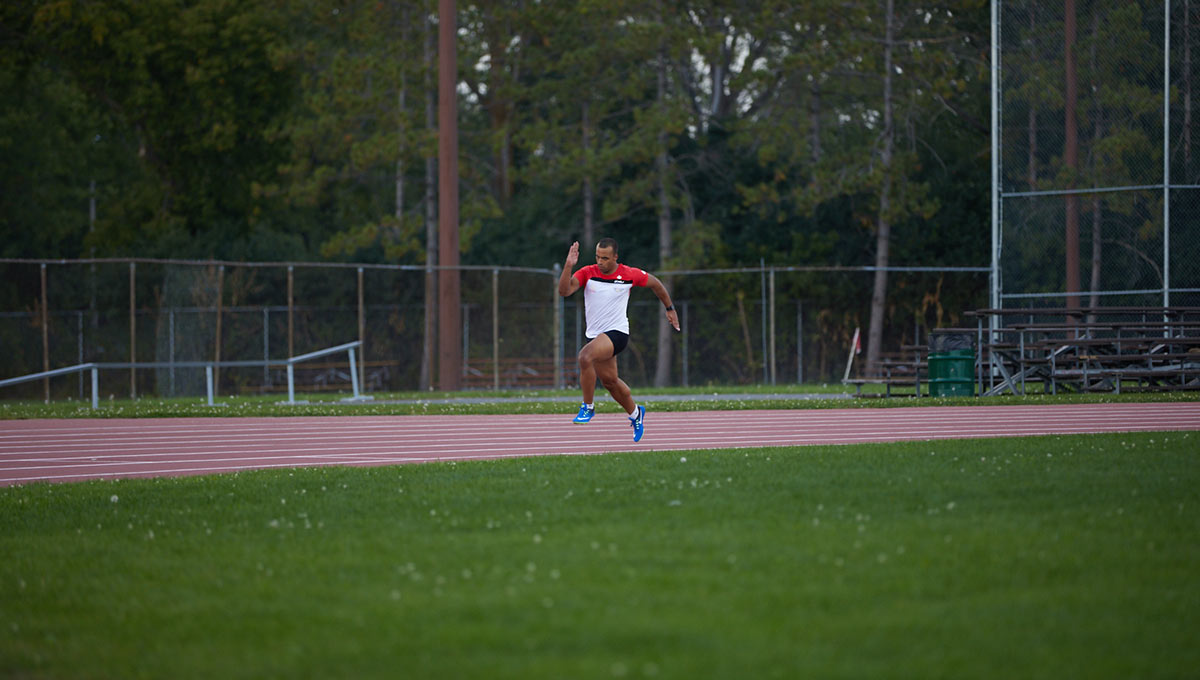 Team Canada's roster for the Invictus Games is diverse: a mix of women and men; army, navy and air force members; and people whose injuries range from illness and training accidents to amputees who lost limbs in explosions while serving in Afghanistan.
"Soldiers are injured in all kinds of ways that are not always acknowledged," says Jones.
"For many of my teammates, this is a tremendous opportunity to compete as an athlete, and for their injuries — especially psychological injuries — to be recognized."
The annual Ontario Accessibility Innovation Showcase, which profiles innovative accessibility technologies and assistive devices, will be taking place from Sept. 24 to 26 in Toronto in conjunction with the Invictus Games. Carleton's READ Initiative will have a booth at the showcase, highlighting three innovations created by Carleton students: Timsle, developed by Quayce Thomas; Lift, developed by Micah Bellman; and Key2Access, developed through Carleton's Lead To Win program by Sarah Aladas.
Key2Access is a technology that allows directional beacons to be set up in buildings, offering wayfinding capability for people with visual impairments and activating automated doors. Timsle is an accountability network that helps people keep on track with daily goals, alerting people close to them to offer support if things seem to be veering off course. Lift is a height-adjustable movable table with integrated storage that provides home cooks with a comfortable and flexible work surface in the kitchen.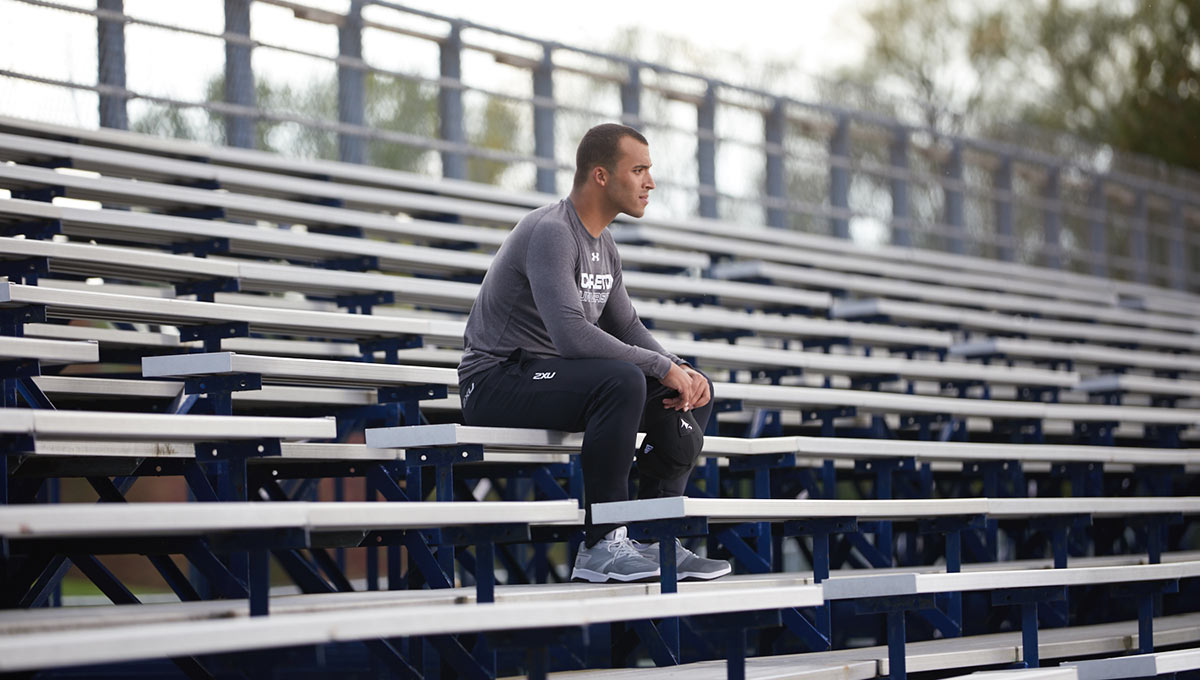 Creating a Students' Association for Veterans
Last spring, despite being busy with school and with training for his two sports, Jones established the Carleton University Student Veterans Association (CUSVA). These types of organization are common the United States, but this is the first at a Canadian university.
"A university education is a tremendous asset for a solider to have," says Jones, who wants to use the association — and his experience at Carleton — to help fellow veteran students navigate what can be a confusing post-secondary landscape.
Peer support and information on the range of support services available through the PMC, Royal Canadian Legion, Veterans Affairs Canada and other agencies can ease the transition into university life for everybody from 17-year-old reservists to mature combat vets, says Jones, noting that membership in the grassroots CUSVA is also open to RCMP and Coast Guard veterans.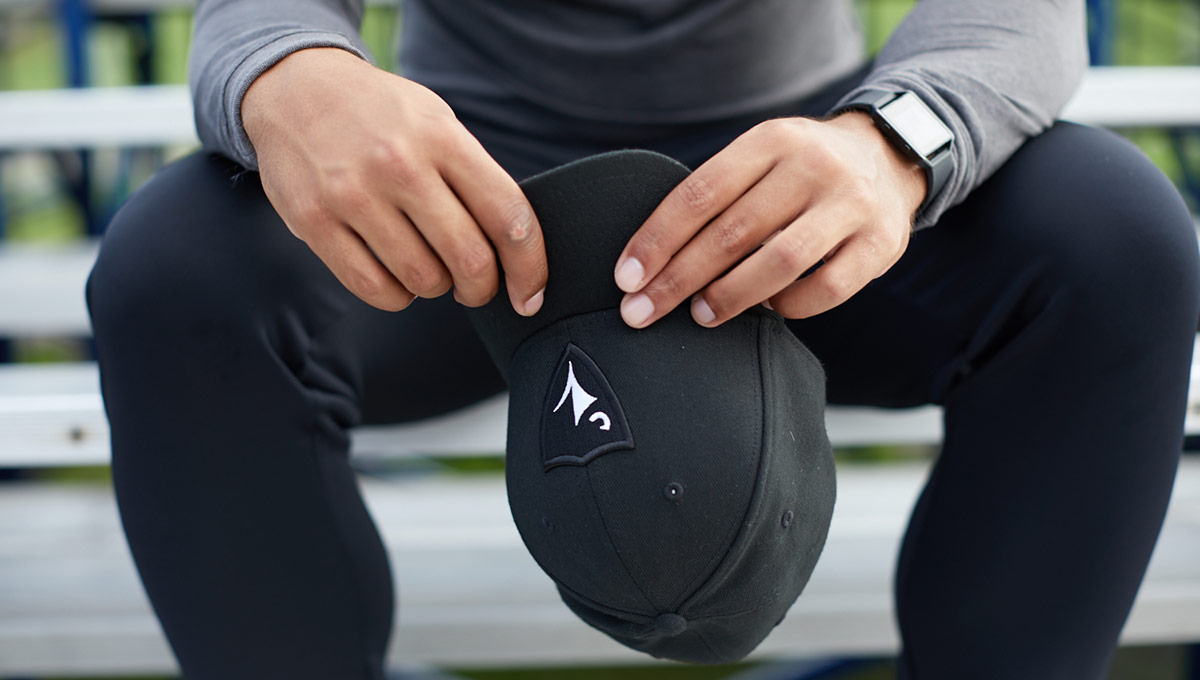 Jones is excited about the association's evolution, and its potential to grow through a more visible presence on campus, but with a demanding school and training schedule to manage, he's trying to temper his expectations — just like he's trying to not push himself too hard on the track and reinjure himself.
"I want to show that recovery is something everybody can achieve," he says, adding that, in an effort to improve his mobility, he has also started taking ballet classes at Carleton.
"It's a new challenge that is allowing me to step outside myself," he says about ballet. "I have come to realize that I'll never have the life I thought I would have, so I need to challenge myself and try new things.
"Education is important," he continues, "because it not only gives people a new way to see the world, but also because it allows you to see new outcomes for yourself. And a big part of being a veteran — and adjusting to civilian life — is about finding new ways to see yourself."