Five members of the Carleton University community have been named to Ottawa's Forty Under 40 list, the region's biggest business award for young leaders.
"Despite the current health and economic crisis, this year's awards competition attracted hundreds of applicants, who were assessed and ranked based on business accomplishments, professional experience and community involvement," reports the Ottawa Business Journal, which runs the initiative jointly with the Ottawa Board of Trade.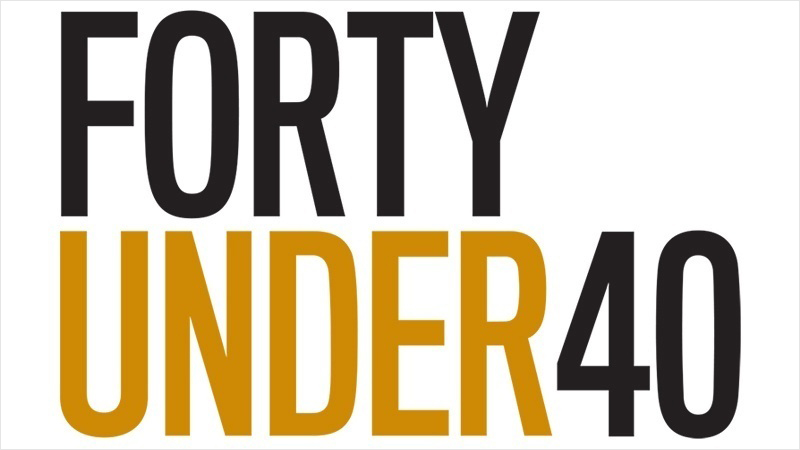 Carleton's winners include:
Here, in their own words, are how they feel about the "Forty Under 40" recognition, what the past year has been like, and how Carleton helped set the stage for their careers.
Darryl Arvai
"Working at a software company, the operational transition [to the pandemic] was quick and seamless, but there have been a lot of learnings on how to manage a large team and show up digitally every day as a leader. Working from home has also yielded unexpected benefits, like having greater control of my schedule and spending more time with my family.
"At Carleton, I was able to get an amazing education in business and accounting, which enabled me to pursue my professional designation. I formed a lot of relationships, many of which I still have today, and the networking events hosted by the accounting club led directly to my first role at an accounting firm."
Shawn Gandhi
"I'm really proud to be part of Ottawa's tech scene. The concentration of tech here is higher than any city in North America; with more than 80,000 working in tech, it makes for one of the continent's best-kept secrets. That's one of the many reasons I decided to open an Amazon office here and it's humbling to be recognized among so much great talent.
"I love engaging directly with people, so doing it through a screen, because of COVID, can be taxing. I've learned that walking meetings are key and don't shy away from letting my daughter sit on my lap during video conferences. It's all about getting creative.
"Studying Engineering at Carleton prepared me for the pace required to have an impact in the private sector. Beyond learning how to design circuits and calibrate oscilloscopes, my time at university showed me how to work with a diverse set of people and bring the best of everyone's ideas to the table."
James Nguyen
"Capitalizing a pre-revenue startup during a global pandemic certainly hasn't been easy, but we've persevered by leveraging technology, marketing and forging strategic partnerships. Closing business deals has been more difficult as a result of all the uncertainty, but I'm happy where we are now.
"My time at Carleton was foundational and inspirational. Yes, I got a great education, but I also learned how to deal with and embrace uncertainty, which has served me well lately. Carleton gave me raw, transferrable skills—organizational, research and communications—that help in everything I do."
Christopher Redmond
"Professionally, I have adapted very well to the pandemic. Since July 2020, I've directed three different TV series—one of which, Stittsville on Patrol, I will shoot a second season for next month—and I also directed my first feature film.
"I received a combined honours degree in Journalism and Film Studies, and they helped me in very different ways. Film Studies gave me the foundation I needed to feel like I know what I'm doing when 30 people are waiting for an answer from me on set. Journalism gave me practical skills in writing and storytelling, which helped me work in advertising, and that paved the way to where I am today. I even taught the Master's of Journalism course on documentary filmmaking at Carleton one year, so it all came full circle."
Connor Shea
"I have adapted very well over the past year by being flexible, focusing on priorities and staying grounded. I changed from never to always working from home in a household with my wife, who is also a professional, and our three young children. If we fought the changes instead of embracing the flexibility required, it would have been much more challenging.
"Carleton has provided an opportunity for me to share my professional knowledge with students. This allows me to teach future leaders and developers some of the mistakes I've made and learned from, so they can excel at shaping the future of our cities. It has also provided me with a network of other real estate professionals that I leverage during my curriculum development and during my daily work."
Thursday, May 6, 2021 in Awards, Community, Sprott School of Business
Share: Twitter, Facebook