Carleton University PhD candidate Warren Clarke wants to inspire Black youth to pursue post-secondary education and study in new ways.
He encourages students to see themselves in academia by sharing his own journey, being open about his experiences and organizing community projects.
In February 2018, Clarke hosted the first Barbershop Talks, an informal forum to openly discuss the stereotypical notions about Black masculinity and critical issues that affect Black men and boys in Canada.
He's also the founder of the Afro-Caribbean Mentorship Program (ACMP) which supports the success of African, Caribbean, Black and other racialized undergraduate and graduate students in Ottawa. On Feb. 27, 2021, ACMP will host its third annual Black History Month event — an online celebration to honour the history and the modern-day accomplishments of Afro-Caribbean Black people.
For three years, Clarke has been developing a course called Addressing Race, Gender and Sexuality: Through the Arts to allow sociology students to develop de-escalation skills. The course uses the Theatre of the Oppressed framework, in which systemic oppression that occurs in everyday situations is dramatized and students have to suggest and act out possible interventions. The third-year university students then collaborate with youth from local high schools with whom they share this knowledge and technique.
"This is the only way I know how to do this work," says Clarke. "I'm doing it to empower youth and to create bonds that speak to relational solidarity, and to pay it forward to somebody who needs this work."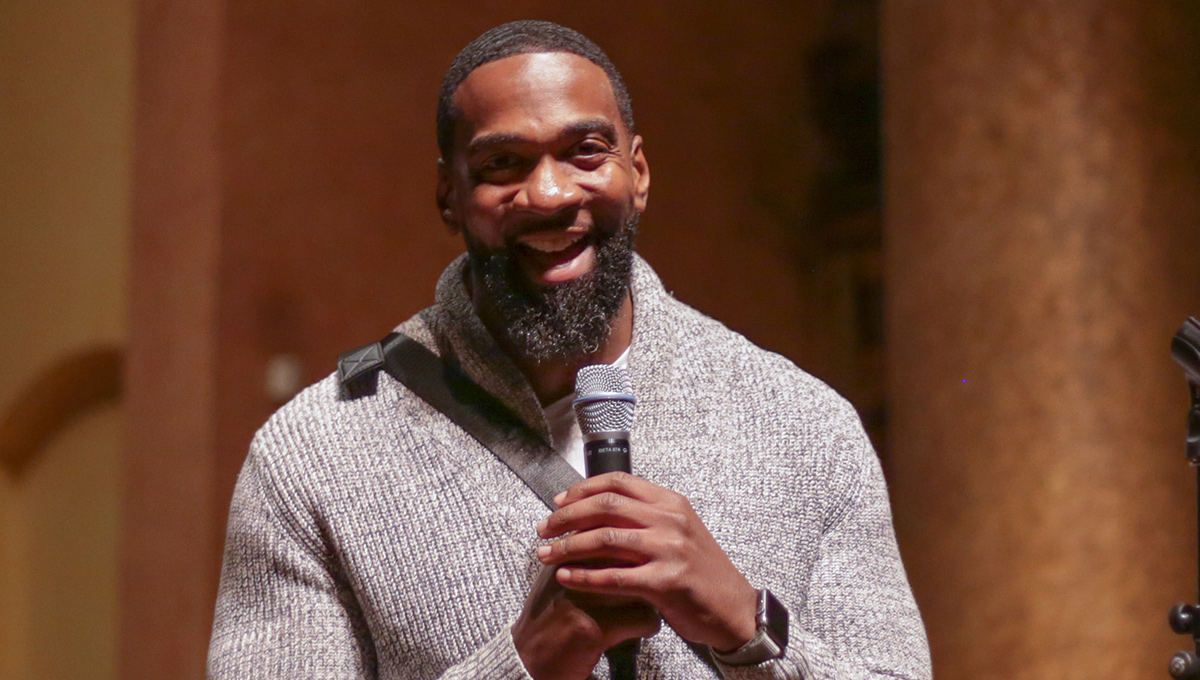 In all these ways, Clarke works with marginalized youth, of all ethnicities, who don't see themselves in university spaces, just as he himself once didn't. As a young teenager, Clarke benefitted from the outdoor-based program Trails Youth Initiatives which helps at-risk youth develop life skills. He says he owes a lot to the founder, Jim Hayhurst Sr., and the founder's son, Jim Jr.
"If I didn't have them, I would not be here," he says.
"I do this work because of what they taught me all those years. This is me paying it forward."
Clarke also conducts PhD research that focuses on how Canadian African, Caribbean and Black (ACB) young men interact with youth employment training programs in Ontario and Quebec. He works toward mobilizing his research to help guide policies in youth-centred programs to undo systemic barriers for the next generation of learners and thinkers.
"I think this is a time for us to mobilize anthropology, sociology and criminology into communities more explicitly and intentionally," says Clarke.
"How can we add value? How can we impact people positively? My part is trying to give voice to young people. It starts there."
---
During Black History Month, Carleton University is celebrating the many achievements and contributions of our Black community members. Visit our Black History Month page through the month of February to read new stories about our staff, faculty, students and alumni.
Wednesday, February 17, 2021 in Sociology and Anthropology
Share: Twitter, Facebook