By Dan Rubinstein
Photos by Chris Roussakis
Carleton University and the Humphrey Bogart-Ingrid Bergman classic Casablanca — widely considered one of the greatest films of all time — have a couple things in common. Both came into the world in 1942 and their identities are intrinsically linked to the Second World War.
Carleton was created by a group of visionary citizens who wanted to help veterans build their careers after military service overseas. Casablanca is a dramatic love story set in a Moroccan nightclub where Nazis, rebels and people caught in the geopolitical crossfire collude and clash as conflict rages in other countries.
But beyond the shared birthday, there are other interesting connections between the university and the movie, which Carleton's Film Studies program will screen for the public in Richcraft Hall's Singhal Family Theatre on Nov. 26 as the university's 75th anniversary celebrations begin to draw to a close.
In 1976, when the first Film Studies courses were offered at Carleton, Hollywood productions such as Casablanca had only recently been recognized as works of art worthy of scholarly study.
"Casablanca is the kind of film that made this argument possible," says Prof. Marc Furstenau, assistant director of Carleton's Film Studies program, which is part of the university's School for Studies in Art and Culture (SSAC) and one of the oldest programs of its kind in Canada.
"The tendency now is not to show many of these classics in our classes, but they're an important part of our evolution as an academic pursuit. Casablanca is a film studies staple, and it gives us a glimpse into the era when Carleton emerged as a university."
Casablanca's plot, which revolves around refugees trying to escape war and forge new lives, also has echoes of Carleton's expertise in migration and diaspora research, and the university's mission to help address the greatest refugee crisis in the world since the Second World War.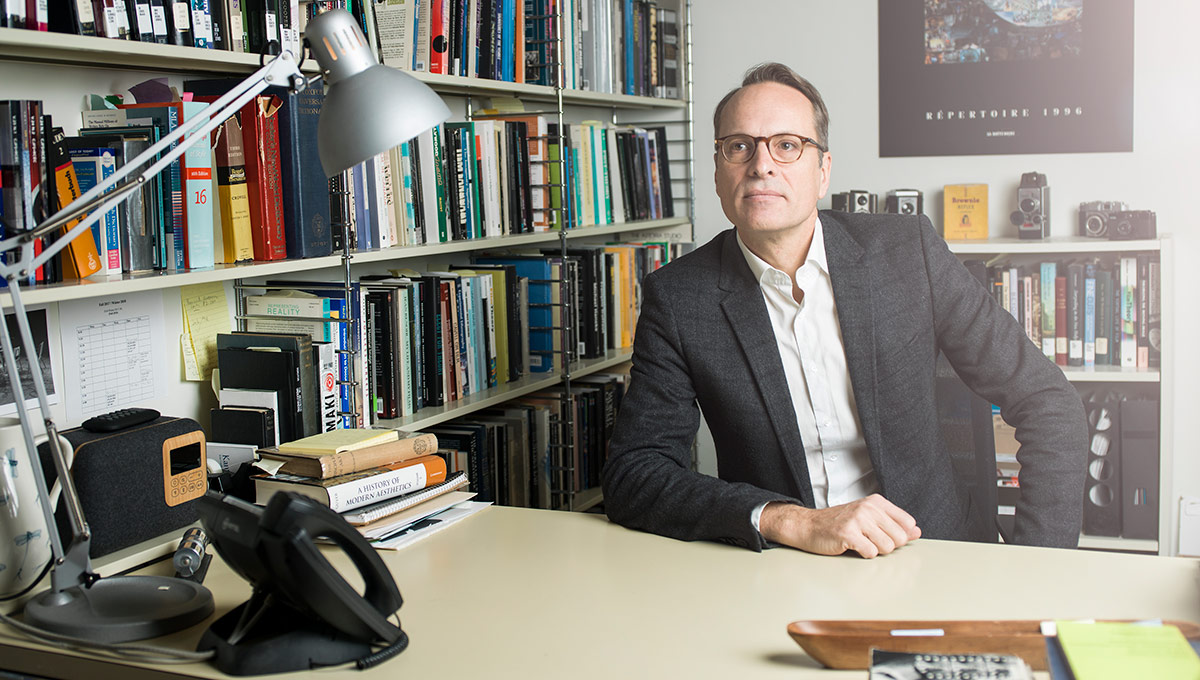 Bridging Old and New
Furstenau, who will host the screening in Richcraft Hall's custom-designed theatre, with both 35 millimetre and state-of-the-art digital cinema projection equipment, figures that he has seen Casablanca on at least a dozen occasions, maybe as many as 20 times.
He watched it as a young man in a repertory cinema, and on a VHS cassette in the early days of home video. He has taught it to students and recalls, a few years ago, seeing the film in a theatre full of people in their 20s, many of whom appeared to be watching Casablanca in its entirety for the first time.
They were no doubt familiar with several of its famous scenes and soundbites — lines like "Here's looking at you, kid" and "I think this is the beginning of a beautiful friendship" frequently appear on lists of famous film quotes. But Furstenau was struck by their reaction, which seemed to be: "This is better than I expected."
Casablanca may not be the greatest film of all time, says Furstenau, but it is a great movie, and perhaps the most popular ever made.
It was successful, winning three Academy Awards, including Best Picture and Best Director, and has aged well because of its pitch-perfect combination of drama, romance and violence. Casablanca features memorable characters, stellar acting by stars at the top of their game, and high-quality screenwriting.
It was also made at a time when Hollywood — an industry populated by powerful people who often display immoral behaviour — was treating serious subjects such as war in a sober way while still trying to be entertaining.
"It's a product of that kind of system at its height," says Furstenau. "It's a hallmark of peak Hollywood, the golden age of American cinema — with all of its contradictions and complexities."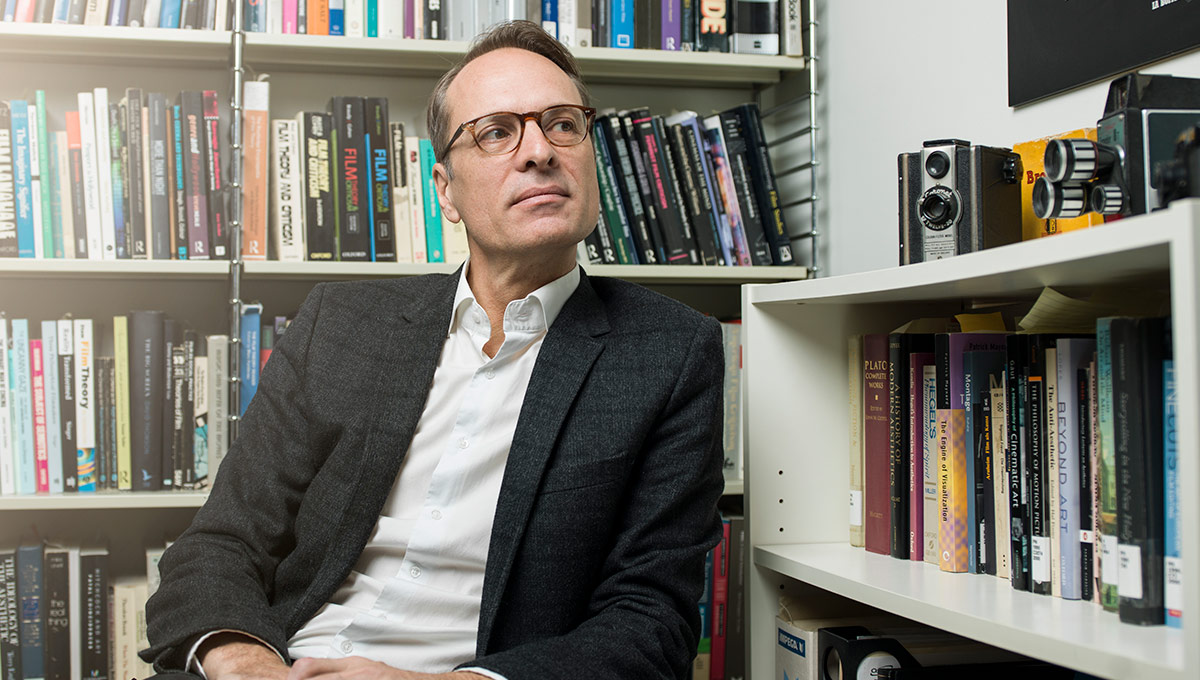 Casablanca: Providing a Glimpse into the Era of Carleton's Creation
Art History Prof. Brian Foss, director of the SSAC, says it's important for the university to organize events — both on and off campus — that are open to residents of the National Capital Region (NCR).
"Carleton has always prided itself on being a university that both grows out of and responds to the diverse communities that make up the NCR," he says. "Many of our special events wouldn't take place without the interest and support of those communities."
Although Hollywood is one of many sources of films taught and researched in the Film Studies program, says Foss, it's arguably the one that's best known to the public.
"No Film Studies program can ignore the many other national cinemas of the world, but at the same time, no Film Studies program can overlook the production, the technologies and the critical and popular reception of Hollywood films," he says.
"Past and current faculty members have done important teaching and research on the huge range of Hollywood's output: early silent films, today's mega-hits and everything in between. Their work situates Hollywood within an international context."
Both Casablanca and Carleton have become steadily more influential and respected since their births in 1942, says Foss.
"Casablanca was generally liked when it was first screened, but over the ensuing decades it became an institution," he says. "I like to think that Carleton, as it has matured into the university we know today, has taken on a similar kind of enduring solidity. As a result, I think the National Capital Region and Carleton share the kind of 'beautiful friendship' that Humphrey Bogart predicted would bloom between the characters of Rick and Renault in the last line of the film.
"With each viewing, I become more conscious of the film's use of stereotypes and of its other shortcomings," adds Foss. "By this point, the movie is for me like an old friend: someone whose faults I can easily see, but whom I love anyway."
To set the right mood, the free screening at Carleton will be preceded by circa 1942 newsreels and cartoons. And, yes, there will be popcorn.
Click here for more information on the event.
Tuesday, November 14, 2017 in Arts and Social Sciences, Film
Share: Twitter, Facebook