Lead image by AP Photo/Eduardo Verdugo
By Rod Phillips
This article is republished from The Conversation under a Creative Commons licence. All photos provided by The Conversation from various sources.
Rod Phillips is a history professor at Carleton University.
---
Over the long term, the political impact of the separation or divorce of public figures has tended to reflect prevailing attitudes towards divorce within the general population.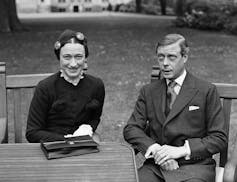 The British royal family is an excellent example. Almost a century ago, in the 1930s, divorce was extremely difficult to obtain in most countries and divorced people were widely believed to be unstable and immoral.
When King Edward VIII announced he intended to marry Wallis Simpson, a twice-divorced American, he created a crisis within Britain. Simpson's divorces were the issue, but the fact that she was American didn't help.
Edward was forced to abdicate his throne so that he could marry Simpson and the couple lived, effectively in exile, for the rest of their lives.
Since then, divorce laws in many countries have been liberalized and divorce is more an administrative process than a judicial procedure. Divorce is common throughout most societies and there is little stigma attached to it.
Edward was the great uncle of King Charles, who divorced his wife Diana in 1996 when he was still the Prince of Wales following a very public breakup that involved allegations of adultery on both sides. Charles, as a divorcé, then married Camilla Parker-Bowles, herself divorced, and he was crowned king without any objection.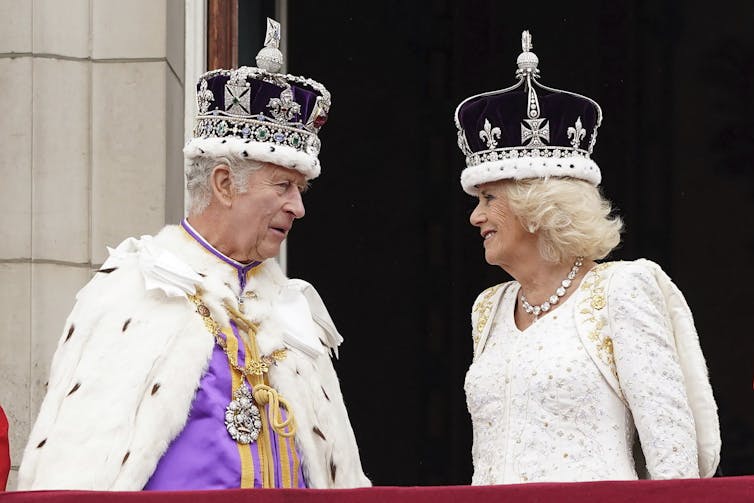 Divorce can bring scrutiny
Most people are aware of the complexities of relationships, even though it is common to blame one partner more than another. Politics can place peculiar pressure on couples, but this is true of many other professions and it's up to individuals to balance their work and family lives.
Although divorces are common among Canadian politicians, divorced premiers and prime ministers are rare. It might be that voters are perceived as likely to penalize a divorced person and make them harder to elect, and there are strong political reasons not to separate or divorce while in office. It directs intense scrutiny on the couple and their behaviour, as well as retrospective analyses of their relationship.
Earlier sensational couple-related events at the federal level include the separation and subsequent divorce of Pierre and Margaret Trudeau and the very public breakup of Foreign Affairs Minister Peter MacKay and MP Belinda Stronach in 2005.
The first was accompanied by scandals and rumours of infidelity, the second was provoked by Stronach crossing the floor to join the Liberals — a kind of political adultery.
Trudeau separation
It's unlikely that there will be significant public reaction to the separation of Prime Minister Justin Trudeau and Sophie Grégoire Trudeau, not least because divorce has become part of the family landscape in Canada. There are about three million divorced people in Canada and there can be few Canadians without a divorce in their family or among their friends.
The announcement of the prime minister and Grégoire Trudeau's separation stressed their ongoing love and respect for each other and the continued integrity of their family. The message was "nothing to see here" — and we can expect to see photographs of them together with their children to reinforce this image.
Any political consequences will unfold in the next months. Politicians will express sympathy and say that this is a personal matter with no political importance, and that it would be improper for them to comment other than to wish the separated couple well.
But of course the images of Conservative Leader Pierre Poilievre and the NDP's Jagmeet Singh with their wives — and Trudeau without his — might resonate for some people.
The separation will also reinforce the belief that some people hold that Trudeau is not a nice man. If either is primarily blamed for the separation, it will almost certainly be the prime minister, not his wife.
Some observers will note the timing of the separation announcement, which followed soon after a cabinet reshuffle. The decision to separate might have been made weeks earlier, with the timing of the announcement strategically planned.
In other words, this could have been a decision made in light of political considerations — despite the insistence that the separation itself is a personal matter. Perhaps we are seeing Trudeau preparing, politically and personally, for the next election.
If there appear to be few political downsides to this separation, there are no upsides. It would certainly be preferable to announce the separation sooner rather than later — further out from the election than closer — and August is a month when many people tune out of current affairs.
Withholding the announcement also risked it leaking to the media, with the implication there was something to hide. As it is, the separation might be conversation at the cottage or over a barbecue for a day or two, but it will be old news by the time people re-engage in September.

Friday, August 4, 2023 in The Conversation
Share: Twitter, Facebook