The second issue of Carleton University's Raven magazine is out in the world and online now.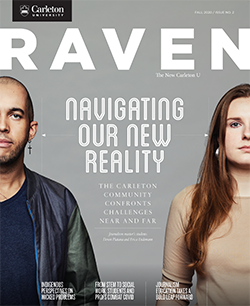 The stories in this issue revolve around the Carleton community's response to the COVID-19 pandemic — from faculty research and student work experiences to Indigenous economic development and mental health insights — and explore anti-racism efforts at the university.
"We are part of a broader society," President Benoit-Antoine Bacon writes in his introductory message, "and the burden of change is on all of us."
Produced by the Department of University Communications, Raven features content created by Carleton students and professors and award-winning freelance writers and photographers.
Highlights of this issue include a package of stories about Carleton's journalism program (which celebrated its 75th anniversary this fall), profiles of professors Rick Colbourne and Melanie Adrian, a peek into the home lives of alumni couple Linda Grussani and Rawlson King, and a powerful essay about racism by former Ravens football star Nate Behar.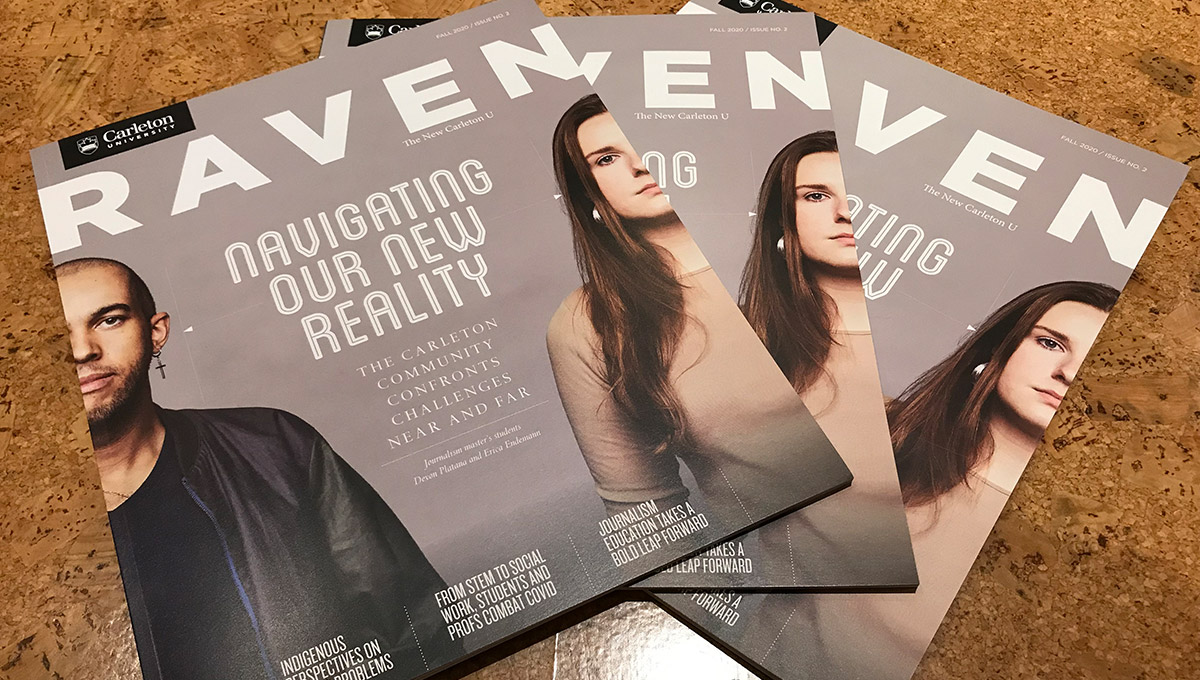 "Confronting the biggest public health crisis in a century, people across Canada and around the world have faced unprecedented challenges," Bacon writes.
"At Carleton, we have adapted to these circumstances with flexibility and compassion, and I could not be more proud of our community."
To read the digital version of Raven, please go here.