Sixty of the top high-school students from across Canada recently got to call Carleton University home for 27 days as they embarked on a unique academic experience called Shad.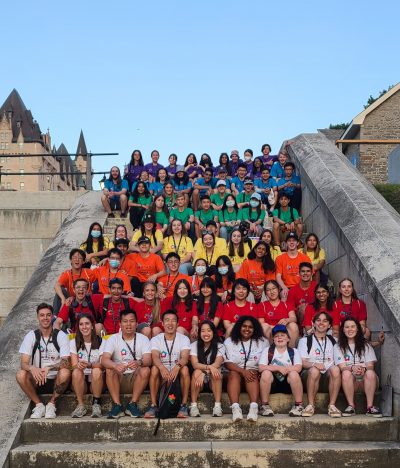 For over 30 years, Carleton has proudly hosted the Shad Canada annual summer enrichment program, an immersive experience at a state-of-the-art university for students in Grades 10 and 11. This year, the experience returned in-person for the first time since the pandemic began.
Carleton's Shad experience, one of 18 programs in the country, gives high school students the opportunity to live on campus while exploring university academics, social innovation and hands-on science, technology, engineering, arts and math (STEAM) workshops. Programming is divided into three themes: STEAM education, design-entrepreneurship and community building.
"We equip youth to take on social and economic challenges with a STEAM lens, while enhancing passions in the field," says Amanda Goth, Carleton's Shad program director.
Broadening Paths and Increases Readiness
From dissecting brains in the neuroscience lab to university lectures on such topics as human computer interaction, criminology, psychology, particle physics and bio mechatronics, nearly 40 Carleton faculty and staff joined forces this summer to provide a transformative experience exceeding what any high school can offer.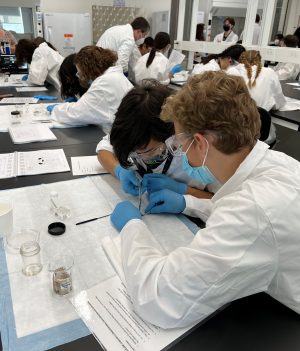 The breadth of topics proved thought provoking for participants.
"I learned the world is vast and there are so many interesting topics to study," says Kowen Leskiw, a Grade 10 student from Calgary, Alberta. "From bioengineering to micro fertilizers, to dark matter and neuroscience, it was amazing to see, and it sparked new interests within me."
Beyond the classrooms and lab environments, Carleton's numerous community connections provided participants the opportunity to hear guest speakers from the National Research Council of Canada, Nuclear Waste Management, Texas Instruments, the Métis Nation of Ontario and more.
Participants also had the chance discover the nation's capital during the program, with a visit to the House of Commons followed by a group discussion with MP Yasir Naqvi, and an exploring-the-stars workshop in rural Ottawa, hosted by the Royal Astronomical Society of Canada.
Building Connections and Confidence
Beyond the academic components, the community aspect of Shad allowed plenty of opportunity for participants to forge new cross-Canada friendships.
For honour roll student Nadia Goosehead from Ste. Anne, Manitoba, the connections made with like-minded youth passionate about making a difference was the highlight of her Shad experience.
"I made so many connections and met many talented and intelligent people," she says. "Between working with a group of peers to try and solve issues on the well-being of Canadians to camping together, I created long-lasting network that will definitely benefit me in the future."
For Leskiw, learning from peers and mentors at Shad helped build confidence and reinforced his decision to pursue science and business at the post-secondary level.
"I learned that being confident allows you to put yourself out there and helps you communicate with others," says Leskiw. "It also solidified how important it is to be in the driver's seat, researching and gathering all information when making important choices in life."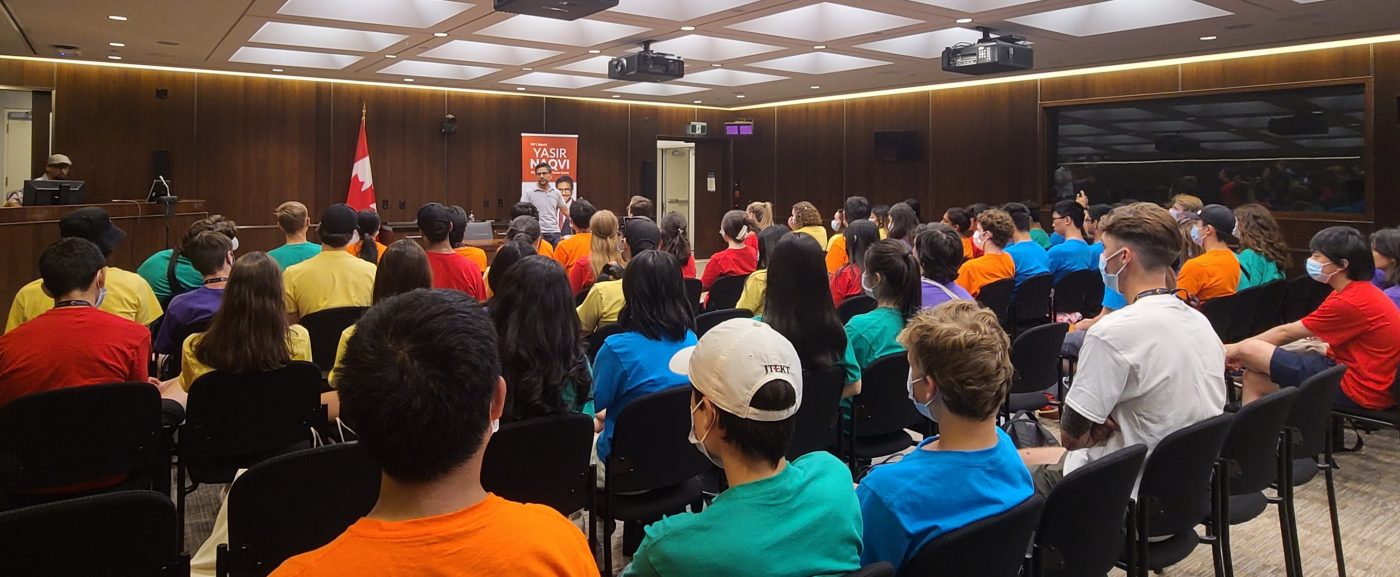 Strong Alumni Network with Lasting Impact
More than 20,000 students from across Canada have participated in Shad, with many program alumni going on to start businesses, lead discoveries and make changes in economic and social sectors.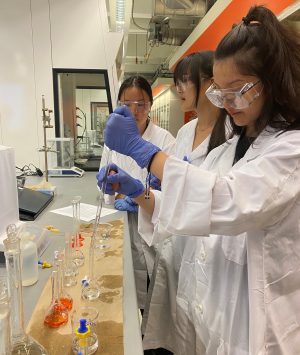 One such Shad Carleton alumnae is Connected Canadians CEO and Carleton faculty member, Emily Joanisse whose Shad experience came full circle. She led this year's design entrepreneurship project in collaboration with the Innovation Hub, an experiential learning project where students develop a new product or service related to the national Shad Canada theme of promoting well-being.
"Twenty-five years ago, I entered the Shad program at Carleton as a painfully shy and nerdy teenager, deeply affected by social anxiety. That summer changed my life," she says.
"At Shad I learned for the first time what it meant to be part of a truly inclusive environment and gained confidence to pursue my dreams. Seeing the Shads of 2022 discover their own confidence, power and creativity made my heart sing."
For more on Shad at Carleton, click here.
Monday, August 8, 2022 in Community, Student Experience
Share: Twitter, Facebook