By Liam McPherson
Photos by Chris Roussakis
Carleton psychology professors Michael Wohl and Chris Davis have received a $650,000 grant from Ontario's Ministry of Health and Long-Term Care to conduct research into problem gambling prevention. Their project, conducted with the cooperation of the Ontario Lottery and Gaming Corporation (OLG), aims to help everyday players keep an eye on their habits while promoting responsible gambling.
Wohl, who has spent the past 20 years studying both disorder gambling and responsible gambling, wants to help OLG understand the ability of its PlaySmart website to cultivate smart, responsible play.
PlaySmart promotes tools that give players a way to set personal limits when they gamble.
"PlaySmart is a utility for reducing risk related to play," says Wohl, who believes his work with Davis could help gambling operators in the future.
"We're hoping that by studying the uptake of tools like PlaySmart, we can figure out why some people sign up to use them and why others do not."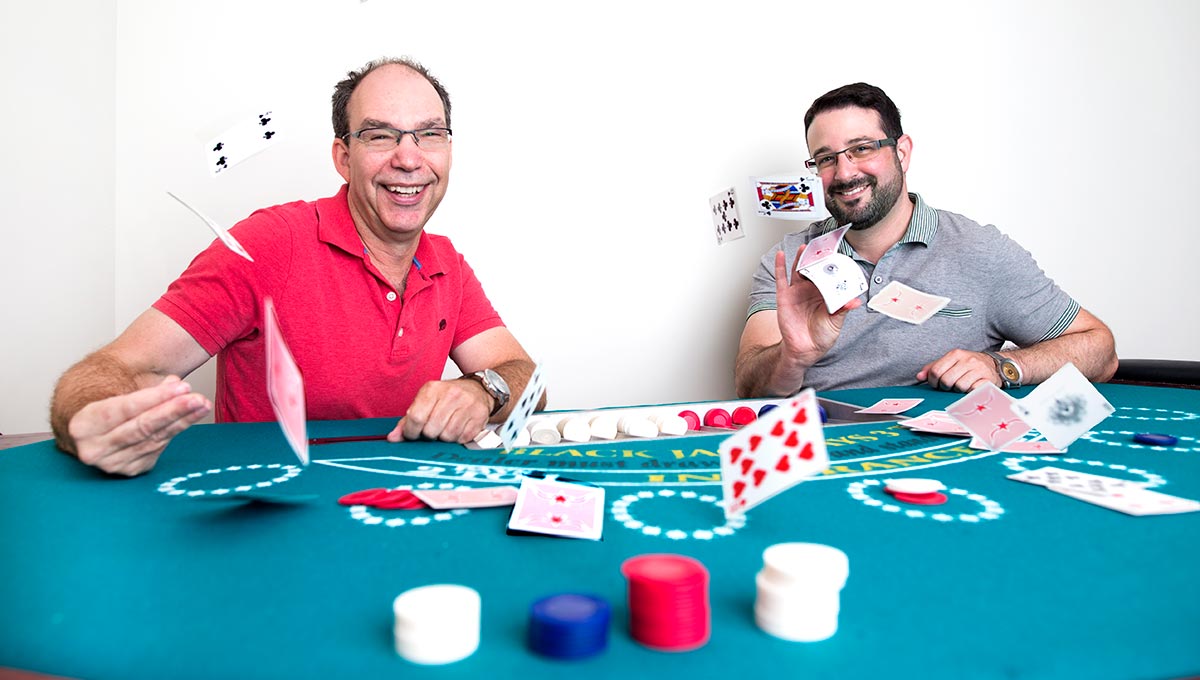 A Tool for Responsible Gambling
Wohl and Davis will conduct their research using self-report questionnaires filled out by players. It's based on an earlier project which focused on a tool that let players know how much money they were spending at machines.
"It turns out that giving players this feedback led many to gamble more responsibly," says Davis.
"Here we are looking at the effect that self-imposed time and money limits have on play."
Sheona Hurd, the director of OLG's social responsibility strategy, says the Carleton professors' research will inform OLG's development of the PlaySmart initiative. "They have provided us with interesting insight on the influence of the tool on players, and how important the messaging in the program is. The PlaySmart tool is designed for all players, and is intended to enhance the overall gambling experience."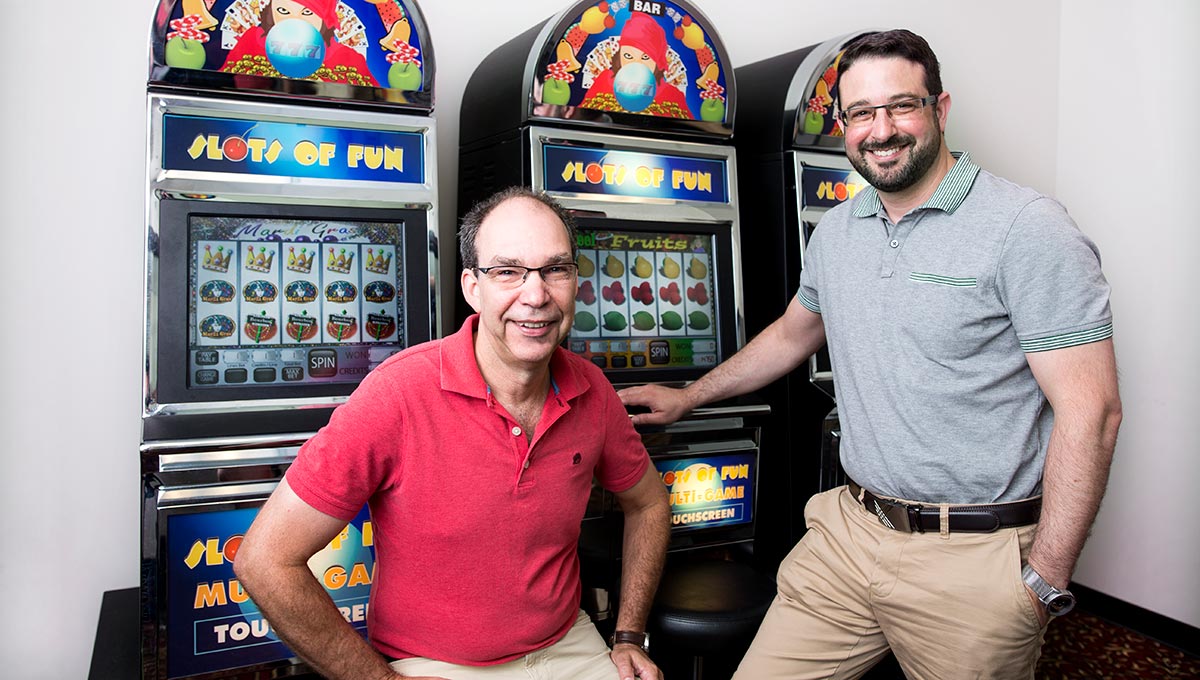 Dispelling Myths about Gambling
A lot of myths surrounding gambling have cemented themselves in popular discourse, explains Wohl. "Some people might play on a slot machine, for example, and say 'Oh, I've been playing on this machine for a half hour now — it's due to pay out.' This is a total fallacy. Odds do not improve as play goes on; they are constant."
Moreover, players who gamble for a long time during one sitting tend to lose track of time and space. "This is what we call a dissociative state," says Wohl.
"Compare it to zoning out while driving on a highway for a long period of time. You're aware of what you're doing but not aware of how long it's gone on for. This can lead to an excessive waste of money and time."
For Davis, engaging players in the study — and convincing them that it is a helpful tool rather than an intervention agent — can be difficult. "The biggest challenge is encouraging players to participate in the study and then to agreeing to follow-up with us," he says. "We hope to show that setting personal limits helps people play more responsibly."
"We are trying to determine if players understand that these are not intervention tools, but rather prevention tools," adds Wohl. "Proper understanding should lead to greater use, which will hopefully help a larger portion of gamblers play responsibly."