Though it was delayed by two years due to the COVID-19 pandemic, Carleton University's convocation celebrations came roaring back this June — hosting the university's largest celebrations ever to honour the classes of 2020, 2021 and 2022.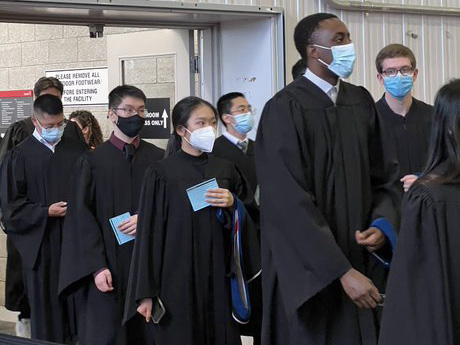 The community came together to celebrate all that our graduates have accomplished and look with hope towards the positive impacts and purposeful change these Ravens will undoubtedly make in our world.

To ensure that previously graduated students would have an opportunity to celebrate their academic achievements, the university invited more than 13,000 graduates to return to campus and cross the stage.
In order to accommodate everyone safely, Carleton held 40 graduation ceremonies over the course of two weeks. All ceremonies were subject to public health guidelines.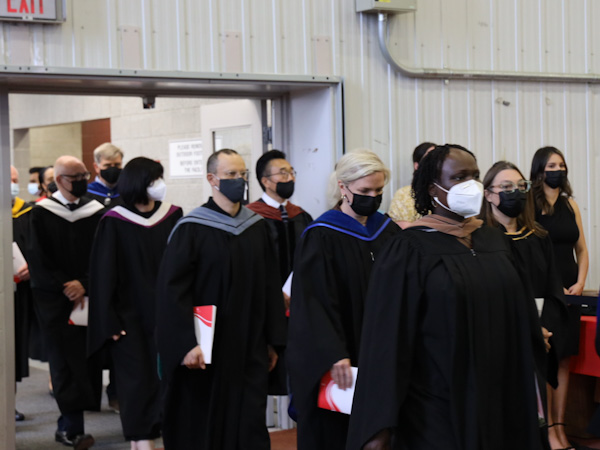 Ultimately, 8,000 graduates were expected to return to campus to celebrate. 
The first week of festivities, from June 13 to 17, was dedicated to celebrating the classes of 2020 and 2021, who returned to their alma mater to receive well-deserved in-person recognition of their hard work.
The event gave rise to media stories of graduates who have overcome unimaginable adversity and provided an opportunity to families to hold long overdue celebrations of their loved ones' achievements.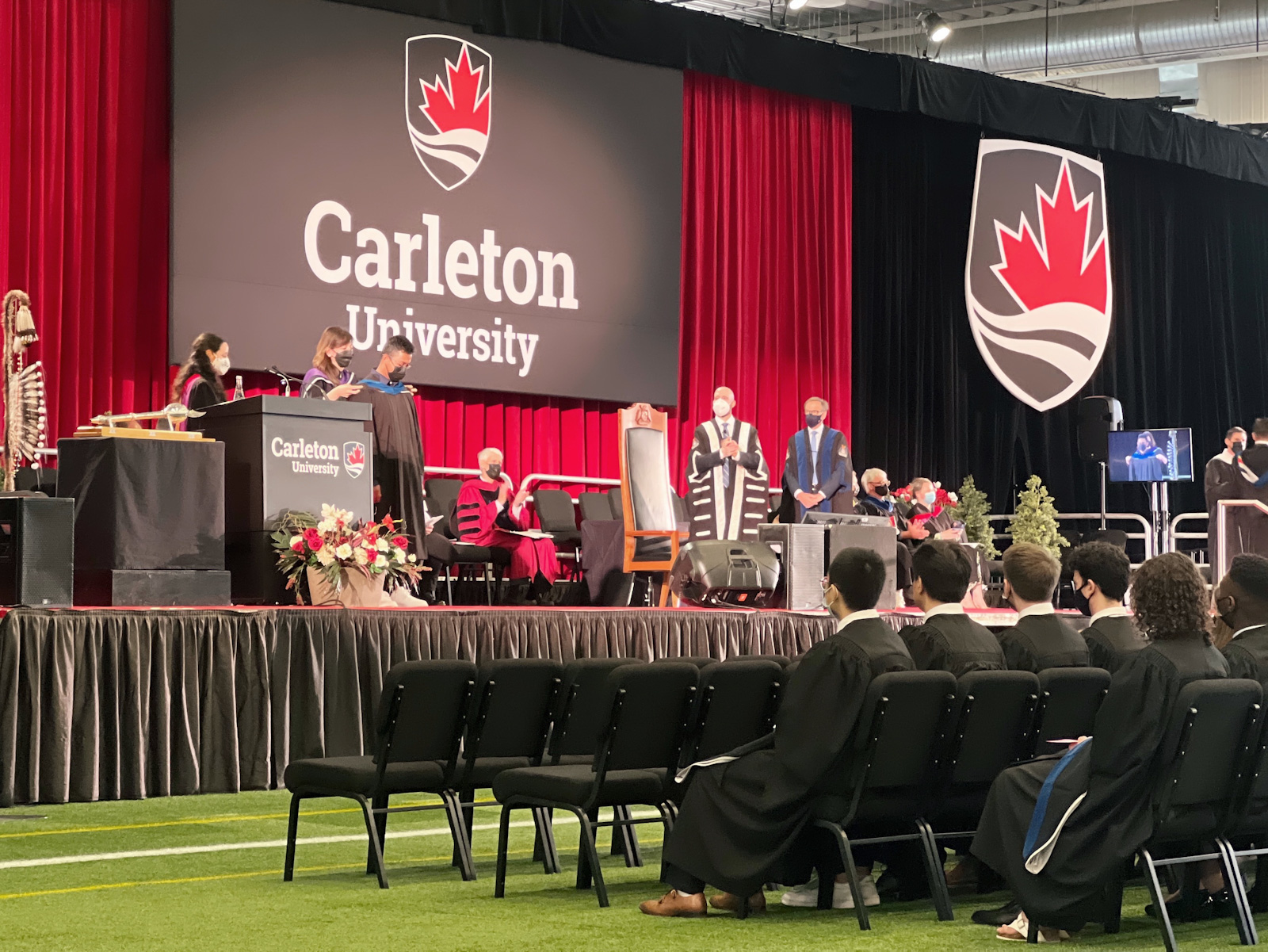 Every year, Carleton shares convocation stories to celebrate our graduates. During the pandemic, Carleton honoured the classes of 2020 and 2021 by creating stories as they received their degrees remotely. These stories were republished as the classes gathered to celebrate in person.
The class of 2022 ceremonies granted more than 6,600 degrees to new graduates from June 20 to 24.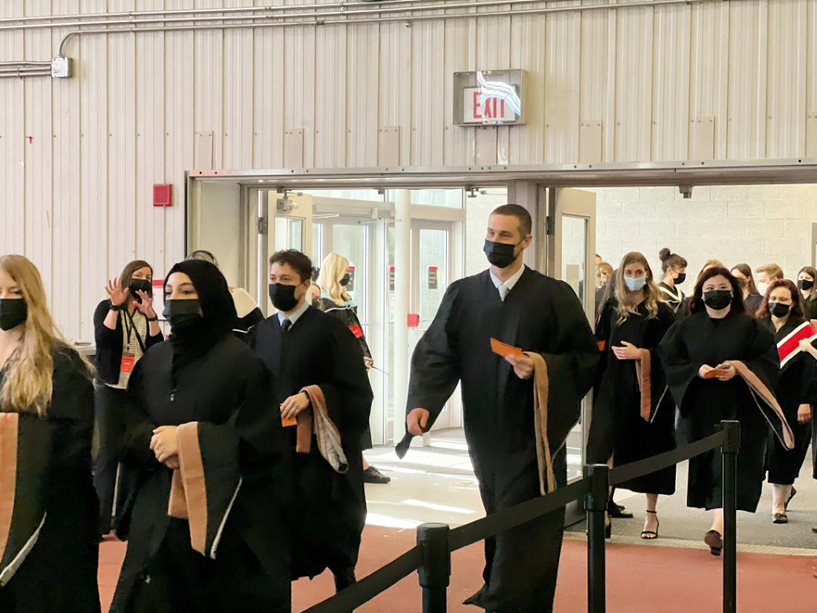 As the second week festivities took place, Carleton bestowed seven honorary degrees to exceptional leaders who shared words of wisdom and advice with the assembled graduates. This year's recipients included a tireless advocate for Indigenous rights, an award-winning journalist, a celebrated academic, a leader in technology, Chief Executive Officers and a former prime minister. All were bestowed a Doctor of Laws, honoris causa.
Well wishes to graduates were captured on the social media wall, using the hashtags #CarletonGrads2020, #CarletonGrads2021 and #CarletonGrads2022.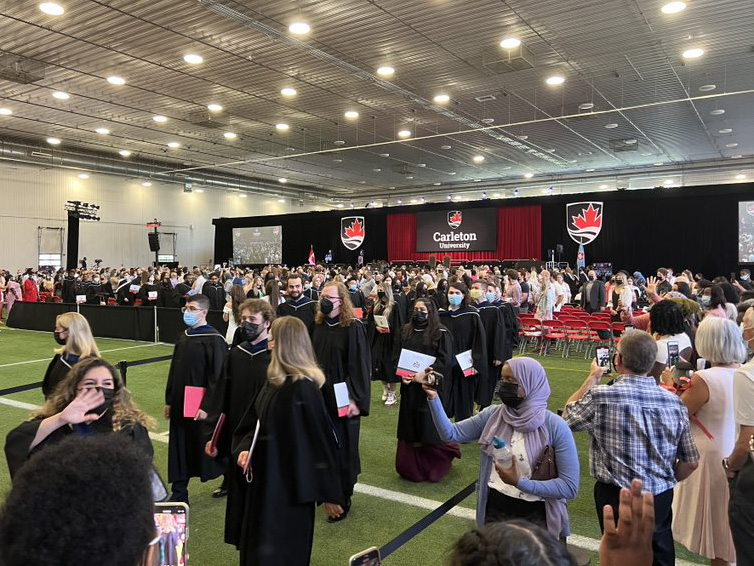 While many friends and family members attended the ceremonies in person, a livestream was available to allow well wishers to tune in no matter their location. A video archive of the ceremonies is available online.
Now that the ceremonies have completed and graduates head off to the next stage of their lives, it is certain that this year's in-person celebrations will hold a special place in Ravens history.
The resiliency shown by these outstanding individuals — completing their degrees while facing unprecedented pandemic challenges — has been truly inspiring.