By Tyrone Burke
Photos by Chris Roussakis and Bryan Gagnon
The planetary-scale climate catastrophe that the Paris Agreement is seeking to avert is very large indeed.
Carbon mitigation measures to reduce emissions often seem smaller than they need to be, but for those who work in carbon-intensive industries, their impact can be outsized.
Matthew Peters is researching how policies like carbon taxes will impact workers and families who depend on carbon-intensive industries.
"We like to pretend it's the first time that a transition like this has happened," says the MA student at Carleton University's Institute of Political Economy, "but in the past, societies have changed from agrarian renewables, to steam engines and coal, to oil and gas. Now, we're again looking at getting off of those and moving towards renewables."
Peters is looking to the energy transitions of the past to better understand factors that drive major changes in our energy mix.
"If we have a strong economic policy, and assume that the energy transition will take place smoothly, that assumes that it is primarily an economic problem," Peters says.
"And if you looked at past transitions, then you'd say those must have happened for economic reasons, but if you look back there's some question as to whether that's actually the case – whether coal was pushed to the centre of the energy structure because it really was the cheapest option."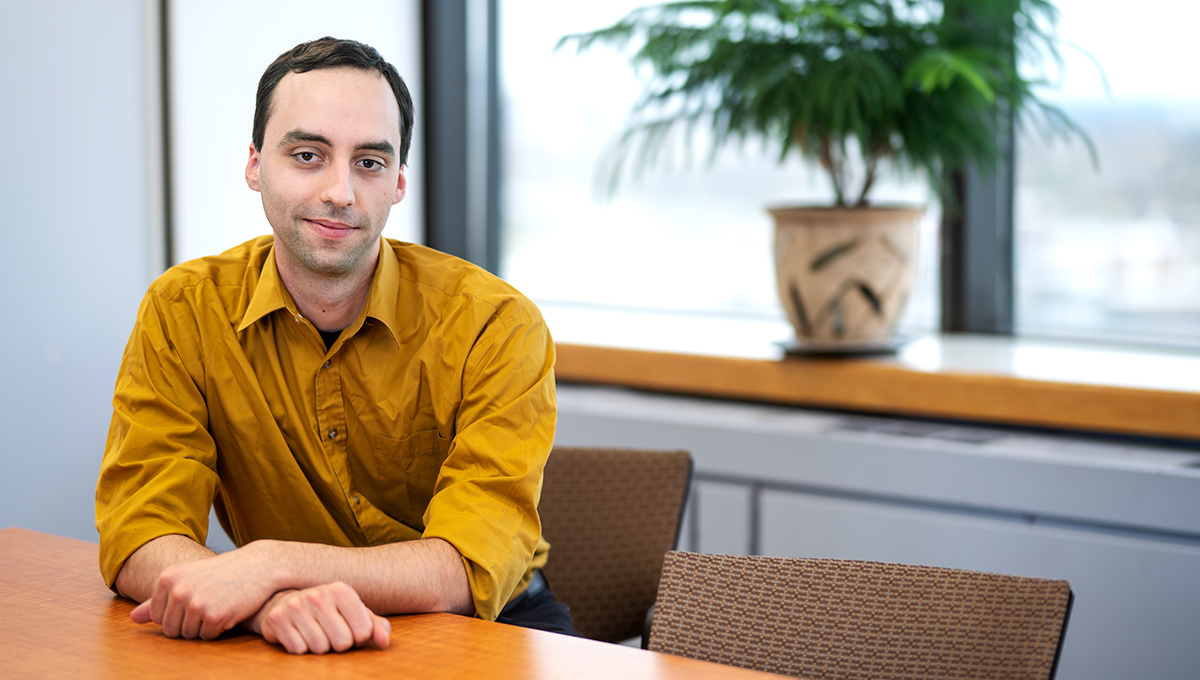 Political Economy Students Come From Diverse Disciplinary Backgrounds
Peters' research draws on his undergraduate education in economics, but he credits the diverse disciplinary backgrounds of his Institute of Political Economy group for seeing the issue from new perspectives.
"Coming out of my undergrad, I probably would have looked at carbon pricing as an economic problem that could be solved by putting a price on it," he says.
"Then that would take care of things and eventually, over time, we'd use less carbon- intensive products and technologies and move to a low carbon transition. Having that idea challenged from other backgrounds definitely led me into looking at the issue more critically and from a different perspective."
At the Institute of Political Economy, interdisciplinary study is not only evident in the backgrounds of its students – it's built in to the program at every level.
"Students are able to choose their curriculum according to their own interests," says Cristina Rojas, award-winning professor of Political Science and the institute's director.
"It's a very small program. We accept only 17 students each year, and they are able to take courses in the 10 departments that work with the institute, including political science, history, sociology, anthropology, law, and Indigenous and Canadian Studies. Students can also work with advisers who are cross-appointed to other faculties. So, even though the program is small, there is huge room for diversity, for students to follow their own topic and research."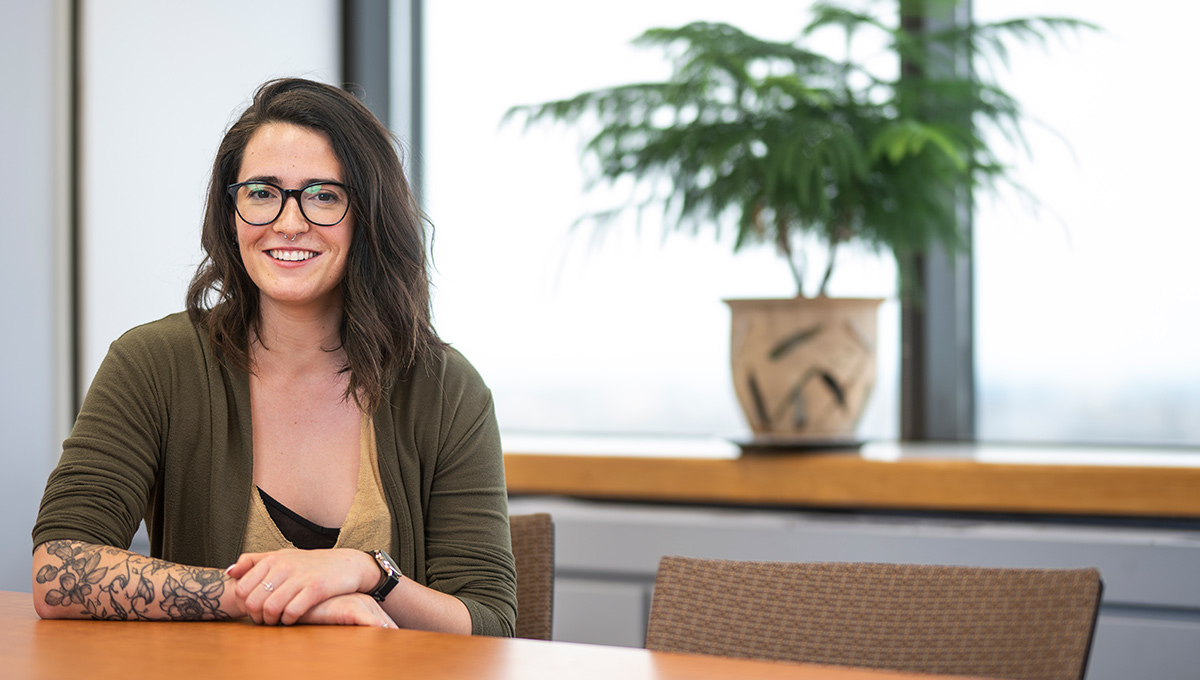 Contemporary Ways of Understanding Power Relationships
In the two core classes of the institute's master's program, students learn research methods and read theory by major figures in political economy like Adam Smith and Karl Polanyi, and complement their thinking with more contemporary ways of understanding power relationships, such as institutionalism and post-colonial theory.
Jesse Whattam chose to complement the program's core offerings with courses like Decolonizing Canada (CDNS 5501) from Carleton's School of Indigenous and Canadian Studies, and grounded her approach to settler colonialism and Canada's relationships with Indigenous peoples in critical race theory and post-colonial theory.
"I'm really interested in how settlers are taking responsibility as beneficiaries of colonization in this era of so-called 'reconciliation,'" Whattam says.
"In media, and even in academia, the focus tends to be on state action when it comes to settler responsibility. I'm interested in what's happening on a community level — how settlers are holding ourselves and our state accountable."
Effecting real change in Canada's relationship with Indigenous peoples will take a fundamental change in our thinking – and a long, hard look in the mirror for non-Indigenous people.
"I think increasingly Canadians are questioning this idea that Canada is nice and is peace-keeping, which kind of underpins the idea of reconciliation. That kind of realization is one thing, but the ability to gather, take action, challenge the state and challenge your own thinking is another."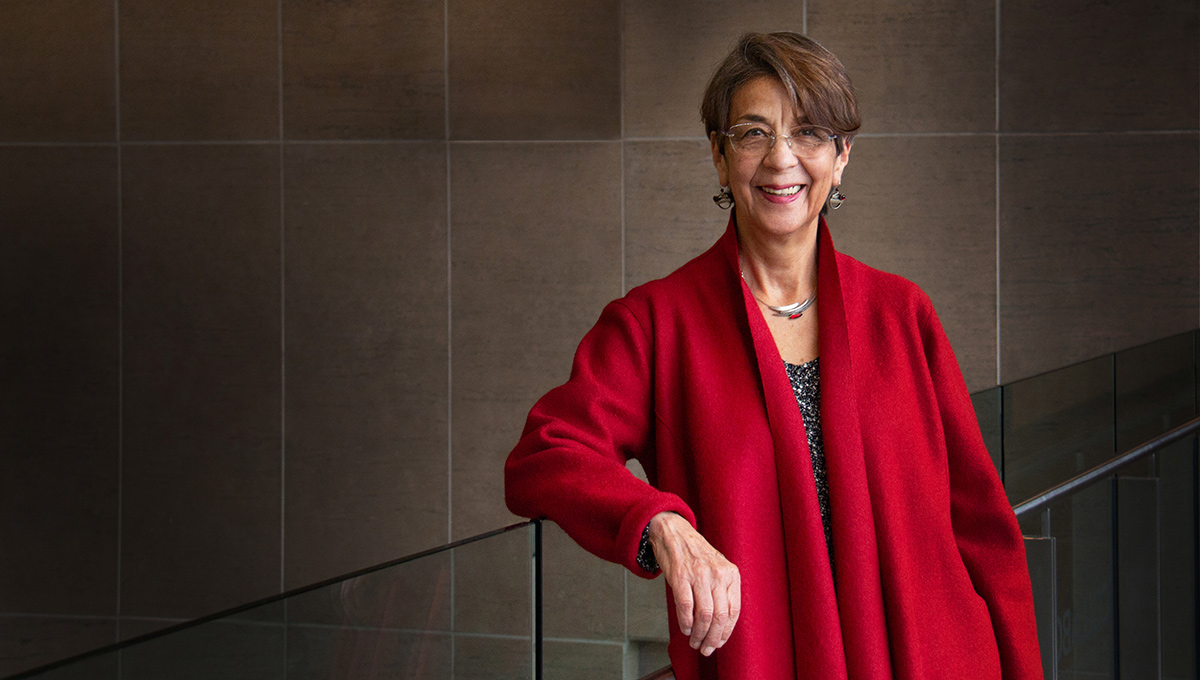 Connecting Students with Like-Minded Communities
Whattam believes that transformative social changes begin at the grassroots level, and credits the Institute for Political Economy's links to local organizations with helping her connect to a like-minded community when she moved to Ottawa.
"Last year, I did a research assistantship with the Canadian Centre for Policy Alternatives. It really opened my eyes to the policy aspect of political economy, and was a practical and grounded way of understanding the Canadian context of political economy from a federal perspective."
Whattam also connected to the Fight for $15 and Fairness movement for a $15 minimum wage through the institute.
"Practical, grounded action has always been really important for me," Whattam says.
"Not just being in academia, but being on the ground, and mixing the knowledge I'm learning with reality. The institute facilitated that."
For Rojas, it's those connections to the major social issues of our age that make political economy so relevant today.
"In our current political environment, some of the main issues are the politics of wealth, the environment and social justice," Rojas says.
"All of those characterize the study of political economy."
In addition to the Political Economy Master of Arts, the Institute for Political Economy offers a collaborative master's with a specialization in African Studies, and a Collaborative PhD with a specialization in Political Economy for students in participating Carleton doctoral programs.
Wednesday, May 15, 2019 in Faculty of Public Affairs
Share: Twitter, Facebook