By Sissi De Flaviis
Photos by Vivid Eye Photography & Terry Wilson, BP Sports Niagara
Oliver Castleman, Carleton University's newest men's hockey recruit, credits his family for playing a huge role in deciding to join the Ravens.
The young and talented left-wing shooter—who spent the last four years playing for the Niagara IceDogs in St. Catharines, Ont.—said his two older siblings and devoted parents inspired him to choose Carleton for his post-secondary education.
"Family means everything to me, and you never know what can happen, so you have to appreciate every day you have," says Castleman.
"I wanted to stay [close to] home and spend a lot more time with my family and friends."
Castleman's two older siblings, Nicholas and Melissa, attended Carleton before him. Nicholas pursued his undergrad from 2012 to 2017 while Melissa spent one academic year in 2015 at Carleton before transferring programs.
Castleman's older siblings were not athletes at the university level; however, knowing they attended the university prior to his enrolment paved a path of comfort for the hockey player.
"I knew I could just rely on them or fall back on them whenever I had questions about the campus," says Castleman.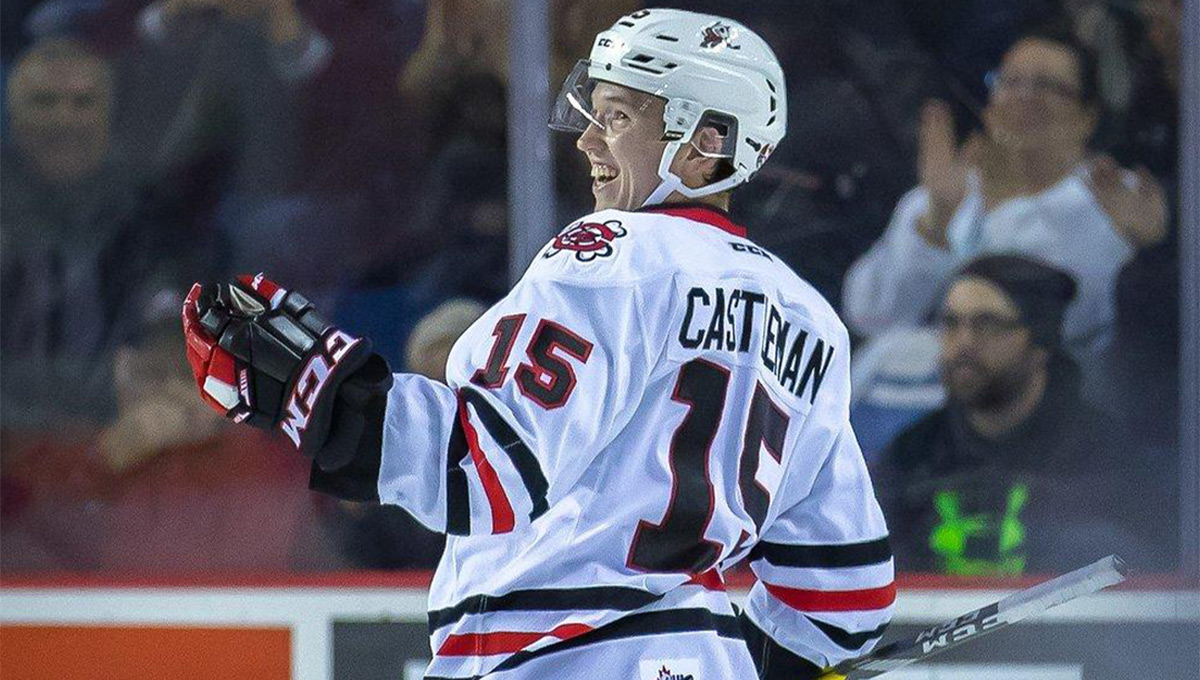 Hockey Life
"I was four years old when my mom put me on skates," says Castleman.
"My older brother also played hockey and he was really good. I always went to his games and practices."
From that point forward, Castleman found an inner passion for the game and started a long journey in the hockey world. From playing novice hockey with the Leitrim Hawks to the Gloucester Blackhawks, to playing AAA hockey for the Ottawa Junior 67's before getting drafted by the Niagara IceDogs at the age of 16.
"That was kind of a high and I was happy with that," says Castleman who got drafted in the fourth round, 78th overall.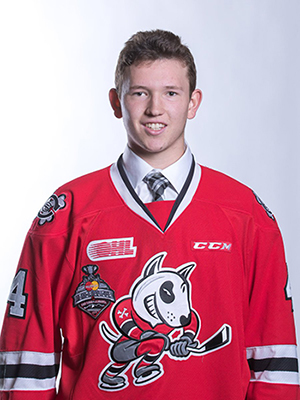 During his first year on the team, his parents drove about five hours each way to watch every single one of his games—all 68—whether it was at home or on the road.
"From September to April, they came down probably twice a month," says Castleman. "That meant a lot to me. It showed me how much they really cared for me and how much they wanted me to succeed."
The Gloucester, Ont.-born athlete spent his whole Ontario Hockey League career with the IceDogs and is coming off a 58-point season where he scored a career-high of 22 goals and 36 assists over 62 games.
"Now, I decided to go to Carleton, which is another big step, but I'm excited for it," says the 20-year-old. "I always knew, deep down, I wanted to go to Carleton. And since it's in my home city, I can stay close to family and friends, which I didn't get to do for the past four years."
Due to the novel coronavirus, Carleton's hockey season has been pushed back.
"I've never really looked so forward for hockey season in a while, and I'm kind of lucky that it starts a bit later 'cause I'll be able to reach—hopefully—my maximum potential and be the best I can be come January," explains Castleman.
"I'm really, really lucky and fortunate that Carleton, having the team they have, still recruited me. Means a lot to me and now I'm going to show them that they made the right decision."
The newest men's hockey team member will be taking an online enrichment program for the first year before starting an undergraduate degree in psychology.
"I'm excited to be at Carleton."