By Ellen Tsaprailis
Photos by Chris Roussakis
Noah Schwartz, a PhD graduate in Carleton University's Department of Political Science, is a Top 5 winner of the 2020 Storytellers Showcase held by the Social Sciences and Humanities Research Council (SSHRC).
SSHRC holds its national storytellers competition annually, asking post-secondary students to creatively describe how social sciences and humanities research is affecting lives for the better in either three-minute videos or 300 words.
Schwartz has been seeking to better understand the impact of the National Rifle Association in the United States. Supervised by Prof. Mira Sucharov and funded by the SSHRC, Schwartz delivered a compelling three-minute video to explain his research.
You can watch the video here: https://www.youtube.com/watch?v=hSm0PEhWDAk
"I spent the summer of 2019 with the National Rifle Association (NRA) trying to find out more about how the organization tells stories in order to build a political community of gun owners," Schwartz says.
"I wanted to study the stories that the NRA told, but more than that I wanted to understand what guns mean to the ordinary people that use them and why these stories resonate."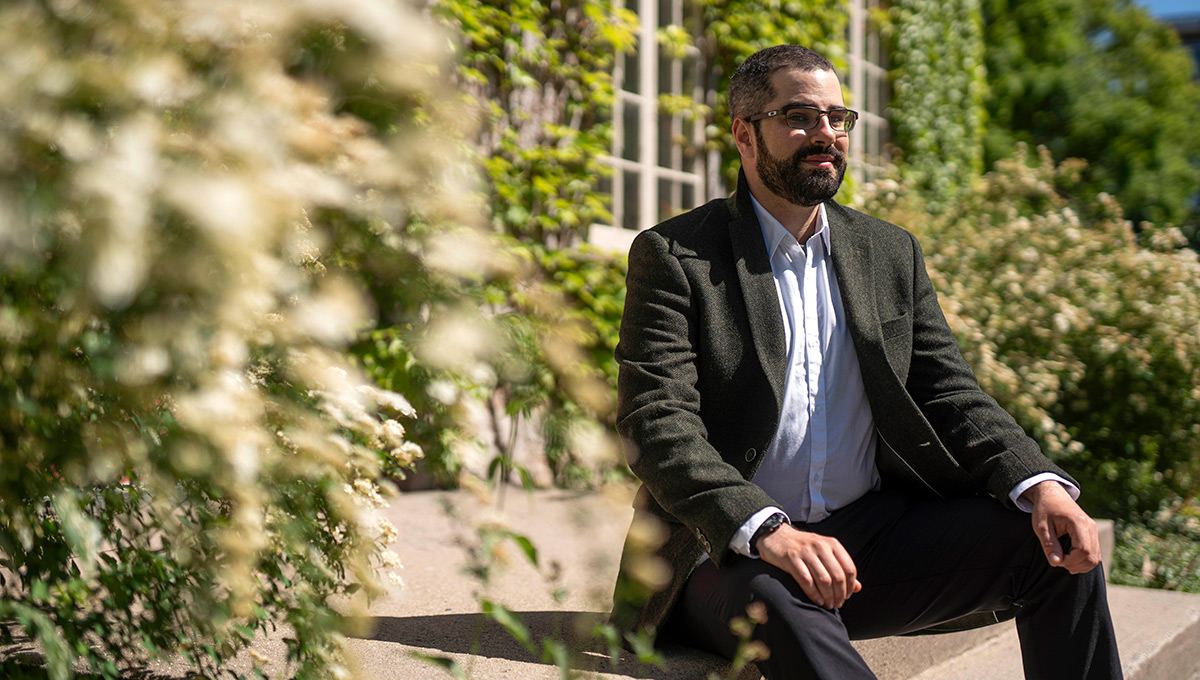 "I have learned so much throughout the process, and am very grateful to SSHRC for this opportunity," says Schwartz.
"I could not have done this without the tremendous support of my supervisor, Prof. Sucharov, and my wonderful committee members, Prof. Melissa Haussman and Prof. John Walsh. I am tremendously grateful to all of the staff members and faculty at Carleton."
Schwartz has defended his thesis and will graduate in June.
He recently wrote an article about gun sales titled, Why Canadians and Americans are Buying Guns During the Coronavirus Pandemic, for The Conversation.