By Ellen Tsaprailis
Photos by Aleksandr Savelev
A group of Carleton University Earth Sciences students had an opportunity to present their work and absorb international perspectives at a conference in Siberia on ancient volcanic events.
The conference, which took place in Tomsk, Russia late last year, was focused on large igneous provinces (LIPs), a term that describes large fractures in the Earth's crust that lead to major volcanic events.
LIPs have caused the breakup of supercontinents, are linked with dramatic climate change including mass extinctions, and have analogues on other planetary bodies in our solar system.
"LIPs are so important because they represent huge volume magmatic events emplaced in a short time," says the students' supervisor, Earth Sciences Scientist-in-Residence Richard Ernst, who helped organize the seventh international conference on Large Igneous Provinces Through Earth History: Mantle Plumes, Supercontinents, Climate Change, Metallogeny and Oil-Gas, Planetary Analogues.
"The smallest such event would cover all of Canada to a depth of 10 metres with liquid rock," says Ernst, "and the largest would cover all of Canada to a depth of nearly 8 kilometres."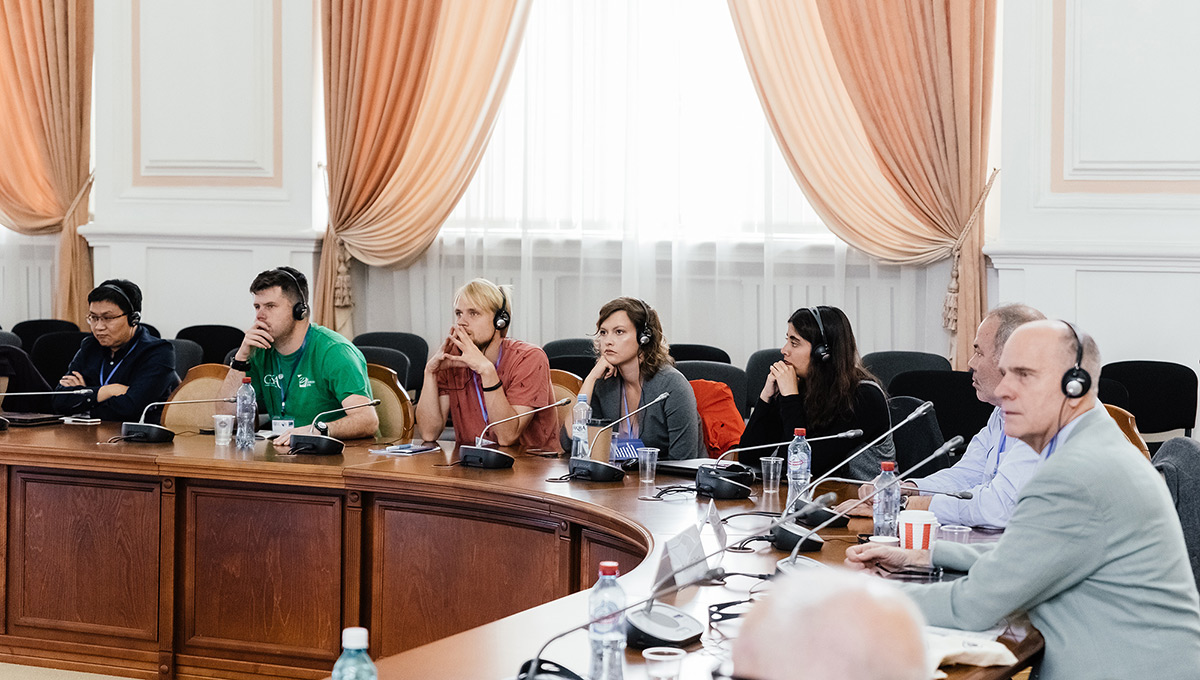 Relevant Research from Around the World
Three Earth Sciences graduate students joined Ernst at the conference at Tomsk State University, where they were exposed to research by students and professors from around the world.
Nico Kastek, who graduated with his PhD last November, presented the final results of his thesis and was thrilled to attend a conference that revolved around a topic relevant to his research.
"It gave me the opportunity to hear scientists from other disciplines present their views on large igneous province magmatism and I was able to incorporate their findings into my interpretations," says Kastek.
"Because of the smaller number of participants, it was easy to mingle and network."
He also appreciated that many scientists who attended the conference do not normally attend similar events in North America, so he was able to widen his scientific network for potential future collaborations and learn from their scientific approaches.
"These factors, together with the new experiences of visiting a foreign place and the incredible hospitability of the conference organizers, made for an amazing experience that I will cherish for years to come," says Kastek.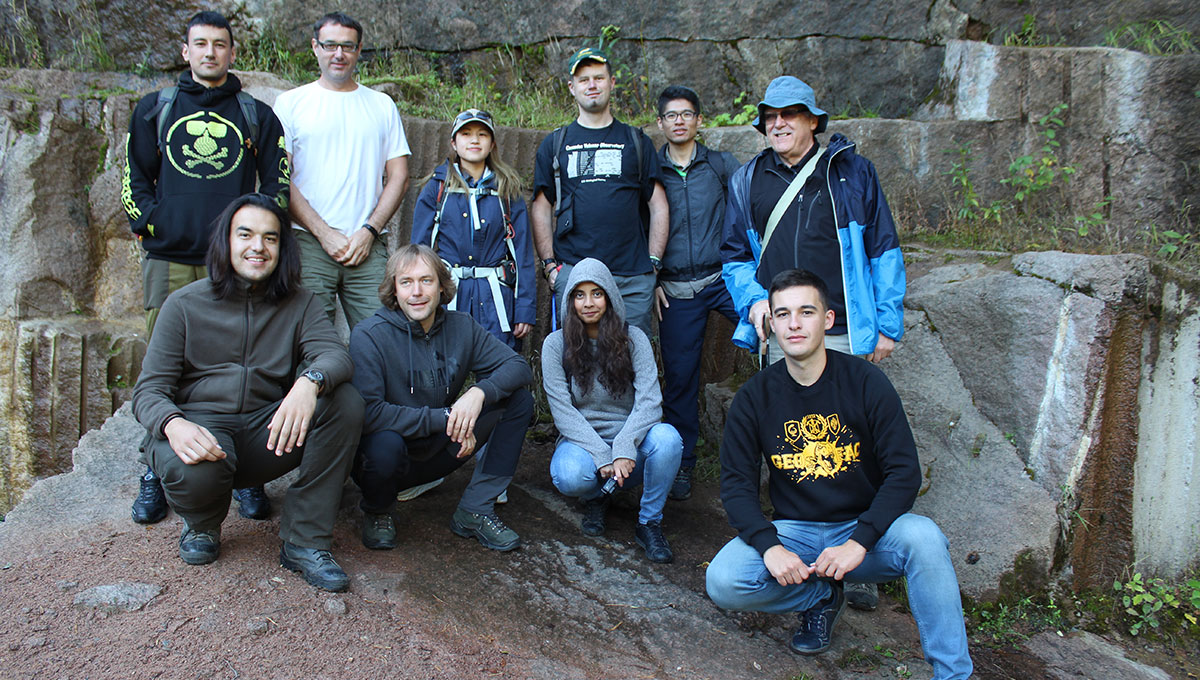 Skills To Carry Forward
Sara Khawja, a master's student whose research is focused on the fluvial erosion on the planet Venus, got a lot out of the post-conference, two-day field trip, during which students learned about the general geology of Tomsk and Central Siberia.
"This trip gave us the opportunity to meet with researchers from different countries who also study geology, as well as the ability to present our ideas in a very different environment and communicate complex ideas with a large language barrier," says Khawja.
"I feel that the skills developed throughout this trip will be carried forward for the rest of our careers."
PhD student Erin Bethell—who is also focused on studying planetary geology and specializes in researching large igneous events on the planet Venus—has mostly gone to conferences in the U.S. and Canada and was excited about having a chance to travel farther afield and meet so many people from around the world.
"It was really cool to compare with other students how their experiences in their studies have gone, what they have to do to get their degrees, and learn how their lives are different than ours," says Bethell. "I don't really get the chance to talk about my research with classical geologists. It was nice to see what people are working on about Earth instead of my focus on Venus."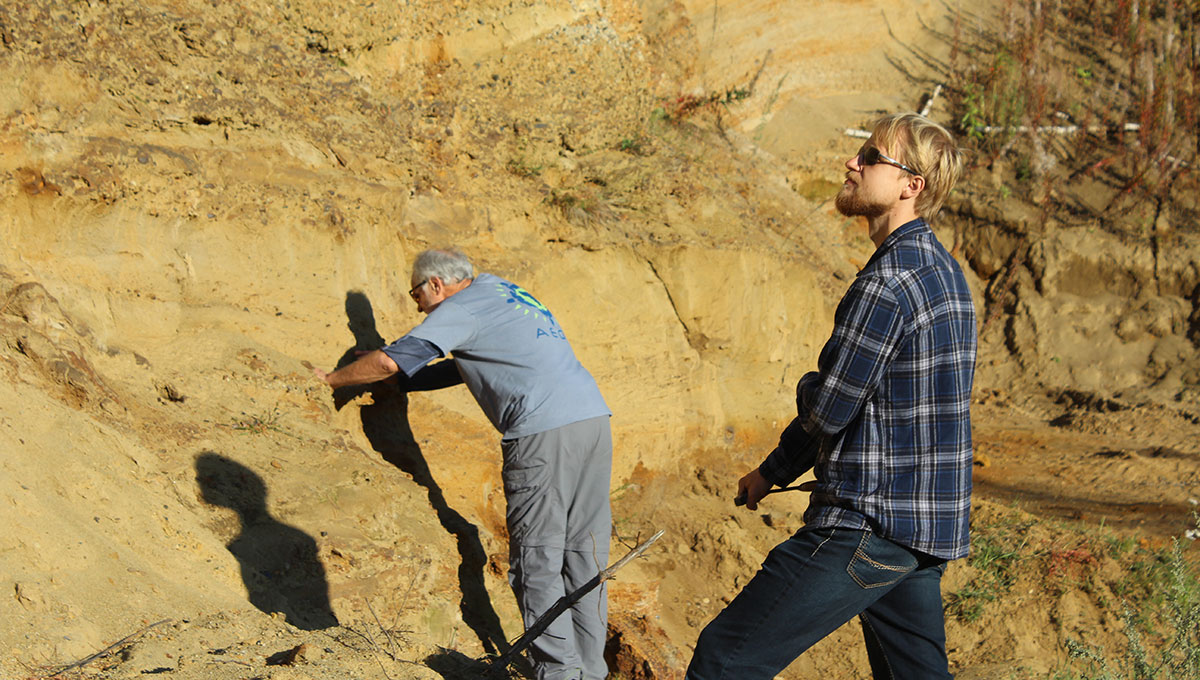 Fieldwork Opportunities for Earth Sciences Students
Ernst is glad these students were able to visit Siberia and encourages all of his students to look for fieldwork opportunities.
"My graduate students are visiting sites around the world to learn about the geological setting from their own observations and from meeting with local experts and collecting rocks (from LIPs units) for analysis back in Canada," he says.
"Analysis can include analyzing the ages or the rocks and their composition, which tells us about their history.
"To experience a different university system and culture—at one of the great universities of Russia—and to meet and network with graduate students in Russia as well as student delegates from other countries is of great benefit," adds Ernst.