Photos courtesy the Nature Conservancy of Canada
By Dan Rubinstein
Protecting Canada's natural places is an important front in the fight against climate change.
Conservation work in forests helps remove greenhouse gasses from the atmosphere, while keeping wetlands intact can mitigate flooding and drought. Moreover, preserving wildlife habitat provides a boost to biodiversity, which is a critical part of any healthy ecosystem.
Since it was established in 1962, the Nature Conservancy of Canada (NCC) has helped conserve 15 million hectares across the country — an area roughly twice the size of New Brunswick.
But when considering what to do with both large and small tracts of land, the NCC and its partners have to juggle multiple stewardship priorities and figure out how and where to deploy limited funding and resources. Which is why the organization approached Carleton University's Bennett Lab, whose researchers specialize in supporting environmental decision-making.
Their ensuing collaboration — an approximately $2-million project funded by the NCC, Environment and Climate Change Canada and an NSERC Alliance grant — has spawned a new digital tool, Sites, that uses artificial intelligence software and prioritization algorithms to take some of the guesswork out of the complex conservation process.
Sites is an open-access platform that can be used for free by any organization or government agency that's involved in conservation, including Indigenous communities and non-profit land trusts.
"The challenges we face are so big and daunting, we need to be as efficient as possible when we try to protect natural spaces and biodiversity," says Carleton environmental scientist Joe Bennett, the lab's principal investigator.
"These are some really hard choices to make, but now the NCC and others can look at maps and input all of the data they have, and our tool will help them determine which places to protect and what approaches to use."
Sites does not remove people from the equation, Bennett is quick to point out. There's still a human element to these decisions; the tool only provides support.
"One of the most rewarding aspects of this project has been breaking down the dichotomy between academic research and practical, applied products," says Bennett. "Our partnership with the NCC has led us in a new direction. Our group publishes papers all the time, but the reason most of us go into this career is to try to make a difference in conservation."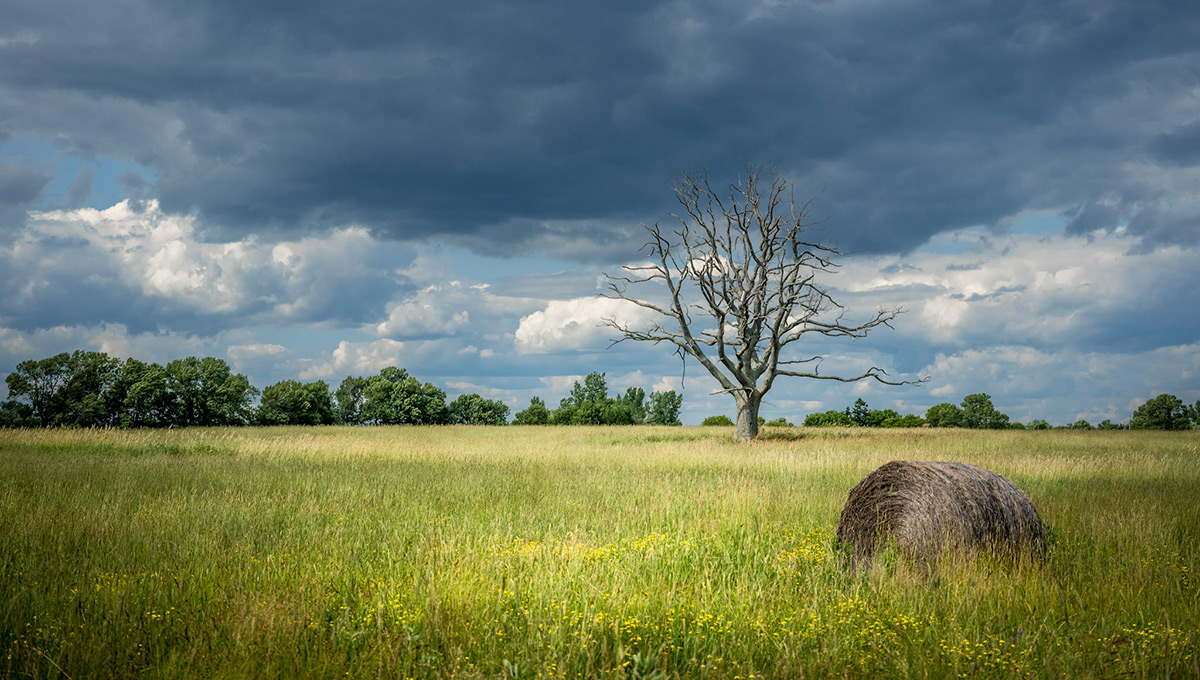 Democratizing Conservation Planning
The NCC began working with Carleton in early 2020, and the desire to standardize and "democratize" conservation planning was central from the start, says Richard Schuster, a former Bennett Lab postdoctoral researcher who became the NCC's Director of Spatial Planning and Innovation in April 2021
"You don't have to be a programmer or highly skilled technician to use this tool," says Schuster.
"You can map out different scenarios based on complex datasets and make informed decisions fairly quickly."
Government officials, conservation managers and forestry company representatives can meet for a day to discuss a parcel of land, for example, and come away with an agreement that maximizes habitat and wildlife protection. Specific locations could be opened to resource extraction, while others will remain untouched.
In Prince Edward Island, the NCC is using Sites to work with Indigenous partners, the provincial government and local conservation groups to create a protected area network plan for the entire island.
"It's great to see a sophisticated approach to analysis that we started talking about at a university translated into an on-the-ground solution," says Schuster. "Now we're at the point where this can be used to protect biodiversity into the future."
The "Where To Work" part of Sites identifies the best locations for conservation measures, while "What To Do" recommends which strategies to use, such as installing fencing or removing invasive species. Because priorities can vary — say, maintaining water features, or protecting endangered birds — a flexible platform that can integrate all of the relevant data is essential.
"As you scale up the amount of land, these decisions become much more complicated," says Jaimie Vincent, a Carleton master's graduate who is now the Bennett Lab's research manager.
"You need to see the whole picture when planning for the future, and you need to know what to do — and where to do it — to get the optimal solution considering your constraints."
Carleton postdoctoral researcher Jeff Hanson was the lead developer of the tool, with support from Andrew Schoenrock and his team in the university's Research Computing Services unit.
"We wanted Sites to help people understand the spatial context of their data and results," says Hanson. "The greatest strength of the tool is that is provides an interactive and spatially explicit environment for identifying priority areas for conservation.
"It also aims to make it easy to understand and compare different solutions, with interactive graphs that show various performance statistics. This is important because its helps people find the right set of priority areas to meet their objectives in a cost-effective way."