By Dan Rubinstein
Photos by Chris Roussakis
When the challenge of running a non-profit housing organization and caring for her two young children became too much for pandemic-stressed Alexis Ashworth, she turned to rejuvenating pursuits such as gardening and spending time outside.
That respite, and conversations with an executive coach, gave root to an idea.
"I think there's a growing need for people to reconnect with nature," says Ashworth, the former CEO of Habitat for Humanity Greater Ottawa and a Carleton MBA graduate, who recently launched Root in Nature, a social enterprise focused on horticultural therapy, nature-based programs for youth and seniors, and employee experiences and well-being.
"An abundance of research shows that people are emotionally, mentally and physically healthier when they interact with plants and the outdoors. And there's a huge need for healing right now."
Years ago, while volunteering at an organic farm in the U.K., Ashworth was exposed to horticultural therapy, which involves a certified therapist working with people and plants to address specific issues. Sessions with an executive coach and a meeting with a local horticultural therapist helped her connect the dots.
In September, Ashworth left Habitat for Humanity after seven years as CEO, and this for-profit social enterprise is now her sole professional focus.
"I need to put all my time and effort into it for it to be successful," she says.
"With a limited number of years on this planet, I want to do something I'm passionate about—something that can help people."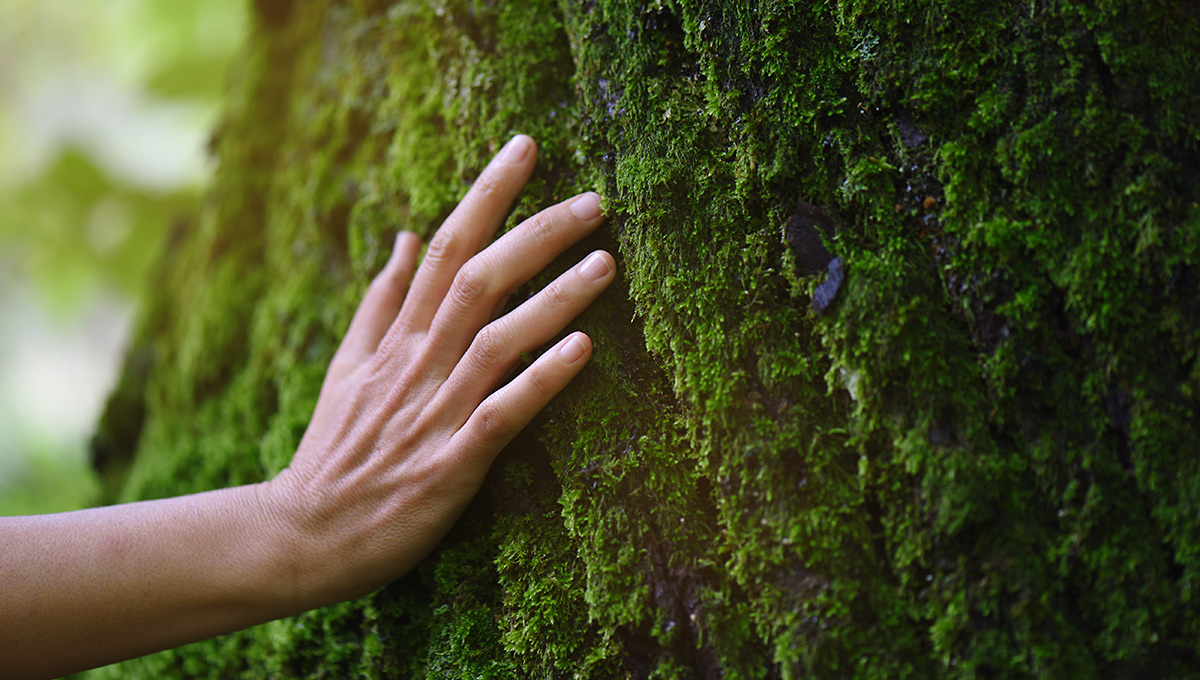 Follow the White Birch Road
Root in Nature uses the Just Food Community Farm in Ottawa's east end as a base for its programming.
A short walk from the barn at the entrance to the 150-acre farmstead in Blackburn Hamlet connects visitors to the Birch Path, a 100-metre corridor through the woods lined by tall birch trees.
When outdoor operations ramp up again next spring, there will be a series of sensory stations for clients—flowering grasses to touch, plants such as mint and sage to smell, blackberries to taste—as well as places to lay back and look up into the canopy of leaves while listening to birdsong and insects. These moments are meant to be experienced alone.
But in addition to guiding people into nature, Ashworth also wants to bring this type of healing to workplaces and long-term care homes.
"I know the need is there," says Ashworth, who is talking to a pair of long-term care chains about incorporating horticultural therapy into their plans, many of which are evolving in the wake of needs that COVID-19 revealed.
"There will be an educational process for institutions to see this as a legitimate form of therapy. But it's gaining popularity as people start to learn more about it."
Ashworth, who has had an entrepreneurial streak since she was a child, knows that some long-term care operators are already budgeting for nature-based therapy in their business plans. This could help the enterprise develop a client base.
She also knows that young people have been suffering from tremendous stress and anxiety during the pandemic, so Root in Nature is developing a program for youth with social workers and horticultural therapists.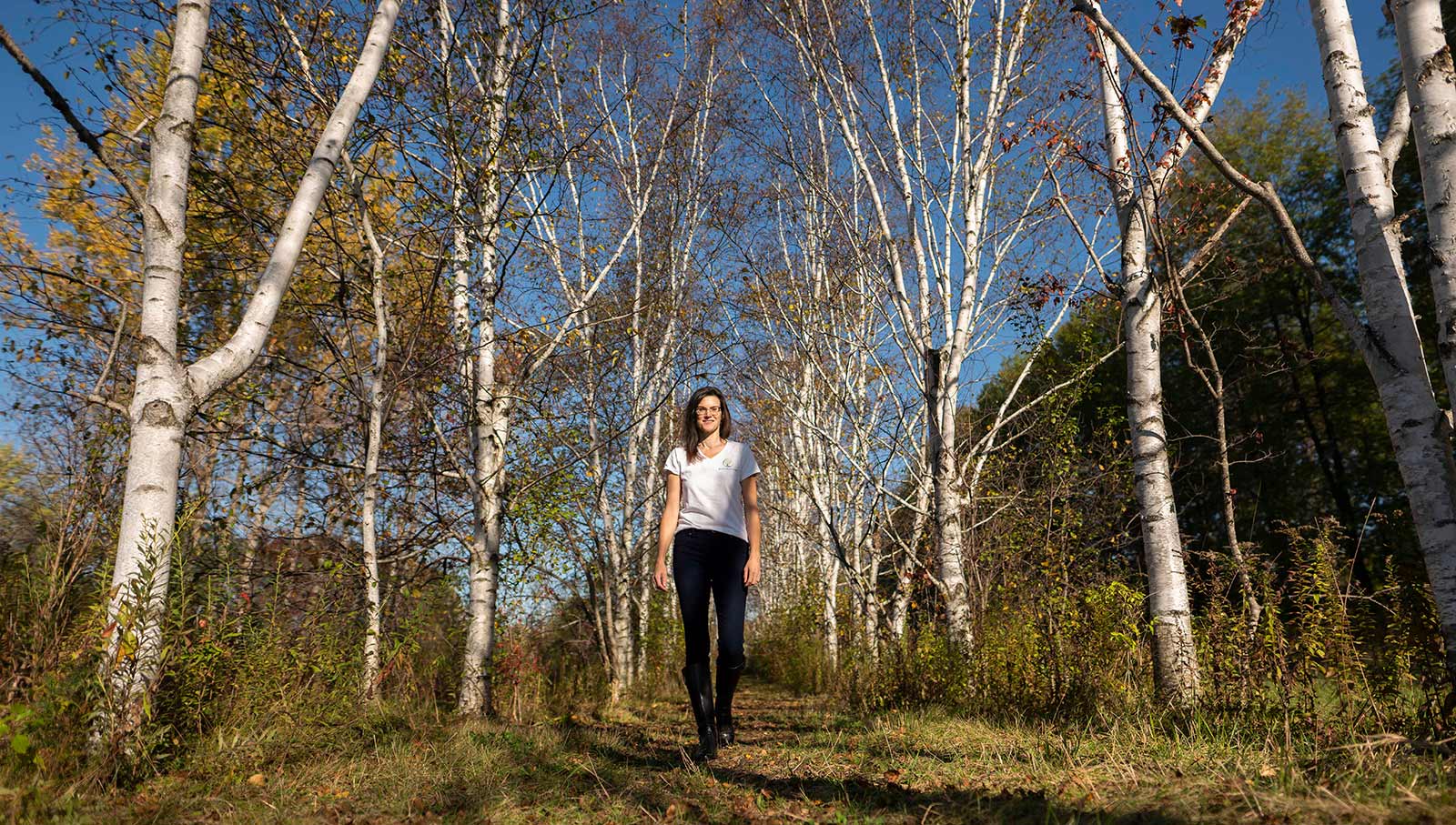 Why Nature Makes Us Feel Better
Horticultural therapists provide a variety of services, according to the Canadian Horticultural Therapy Association, in many different settings: nursing homes, hospitals, rehab centres, substance abuse programs, correctional facilities and more.
The Centre for Addiction and Mental Health in Toronto uses the practice, for example, and many modern hospitals feature healing gardens for patients.
Horticultural therapy is validated by research such as attention restoration theory, which explains why nature makes us feel better.
Ashworth's role as the CEO and founder of Root in Nature is to develop and market programs and hire the professionals who will deliver them.
These multifaceted skills are similar to the work she did at Habitat for Humanity, and the MBA she earned at Carleton's Sprott School of Business in 2013, with a concentration in International Development Management, provided lessons that are still paying dividends.
"It prepared me to do a wide variety of tasks in diverse areas," says Ashworth, "and to manage different business lines and tight deadlines.
"In this new job, I'm doing something new every day. The start of a new entrepreneurial venture is tiring. You need firm resolve and a thick skin, and you have to accept failure. It helps you course correct and determine what the successful path will be."